A petite city full of the eclectic and interesting, Dunedin practically owns the term 'boutique'. The gorgeous, retrofitted heritage buildings, ornate old villas and secret wild spots hide some of New Zealand's most epic boutique lodgings.
The moody romanticism of the neo-gothic architecture, urban quirk and spectacular coastline is a natural backdrop for everything from award-winning five-star hotels and eco retreats to space-age apartments unlike anything you've seen before. Welcome to the best accommodation in Dunedin.
Bell Hill Apartments
Moray Place, Dunedin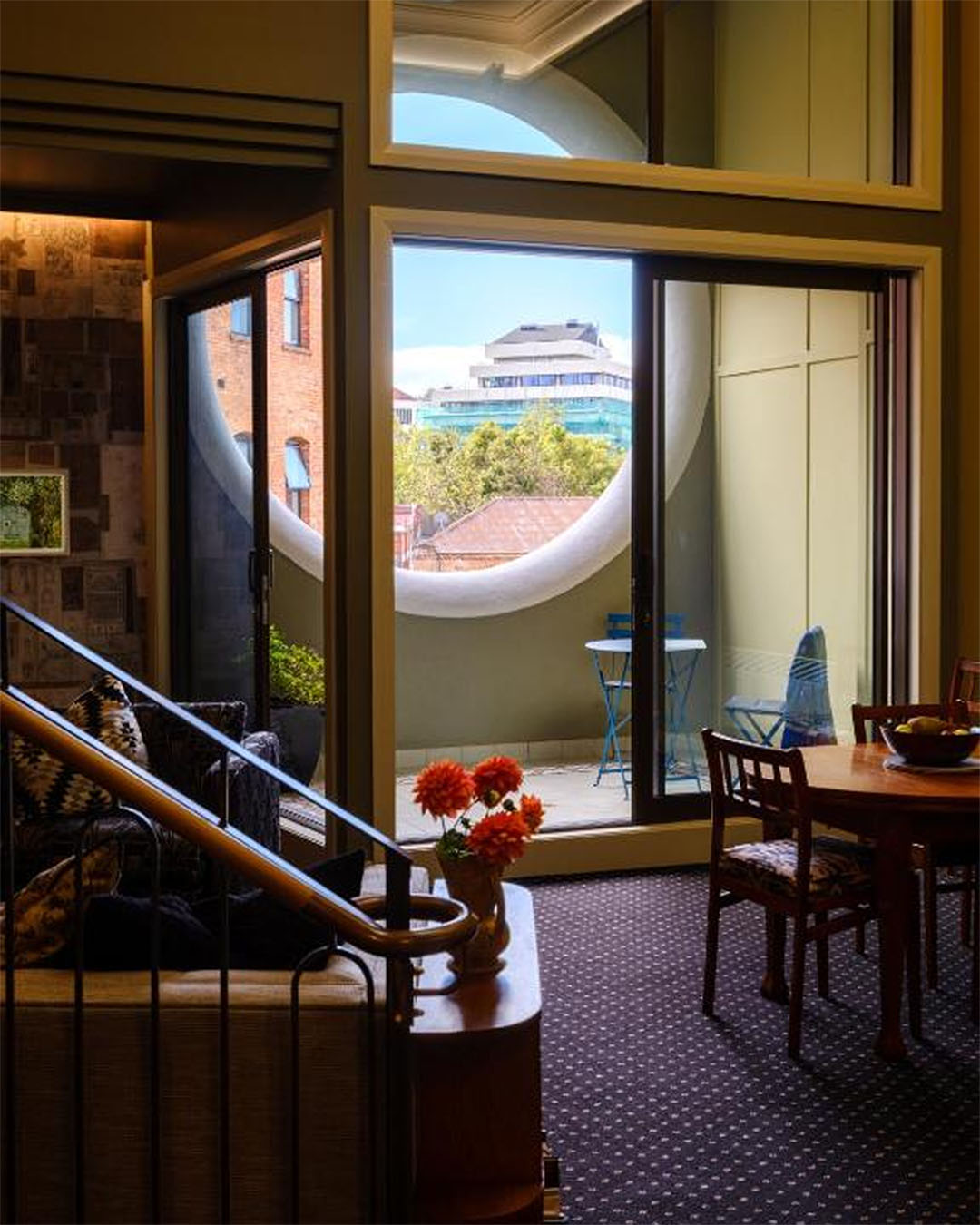 Channel your best Great Gatsby vibes and take your pick from three eclectically luxurious apartments, furnished with a unique combination of 1920s décor and more modern accoutrements. Bell Hill is cosseted in one of Dunedin's beautiful old heritage buildings, with an unrivalled inner-city location overlooking the majestic spire of First Church. Handy to some of the city's coolest bars and restaurants, this is the place to be based when you want to hit the town.
The Chamberson Hotel
Stuart Street, Dunedin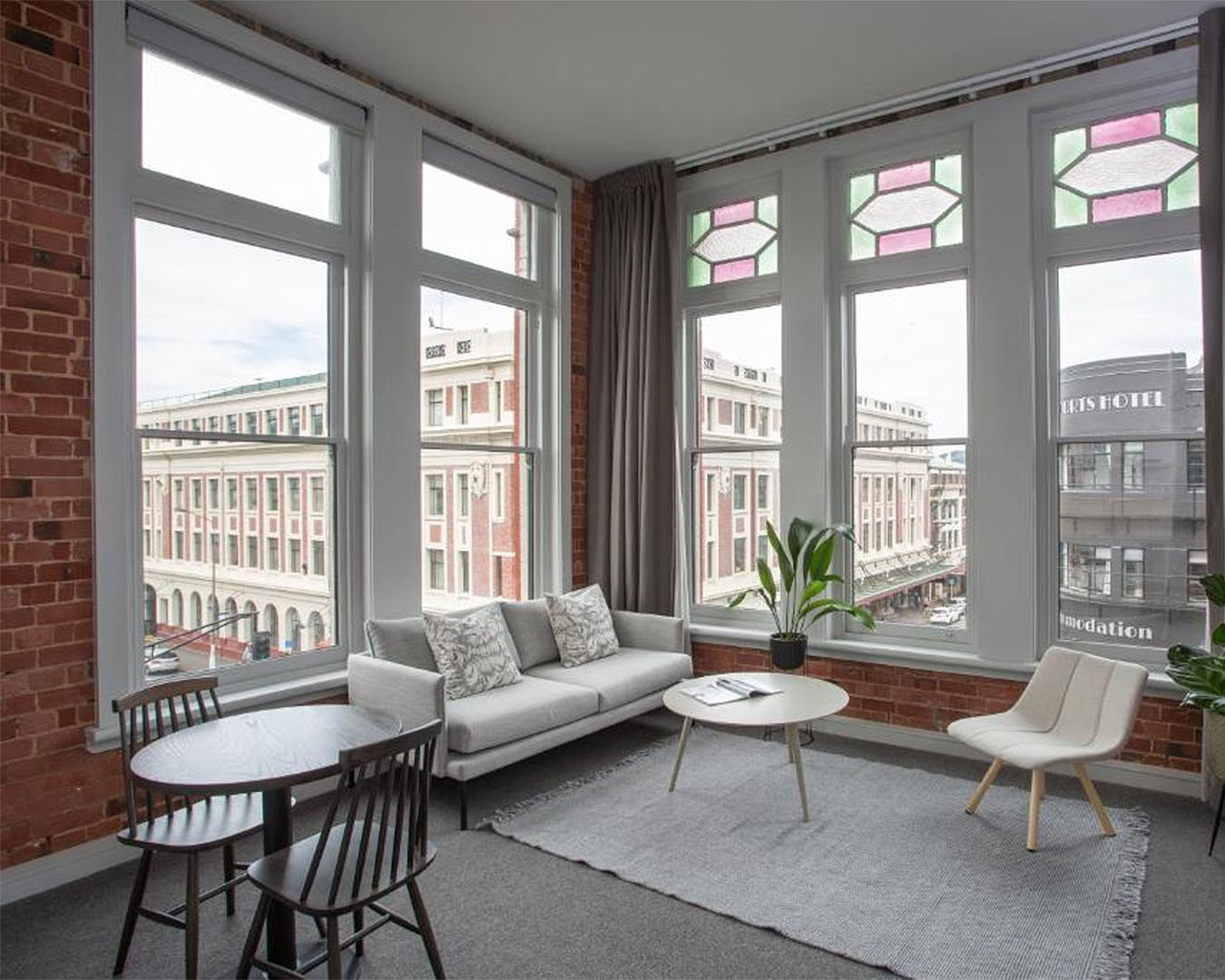 The luxuriously appointed Chamberson Hotel is an inner-city haven for grown-ups. Intimate and exceptional, the five guest rooms each have personality and style echoing the building's former life as a warehouse. A few doors down you'll find some of the city's best bars and eateries, so after a few cocktails at Woof! or a brew at Maggie's you won't have far to wander.
The Thomas Gregg Apartments
Fryatt Street, Dunedin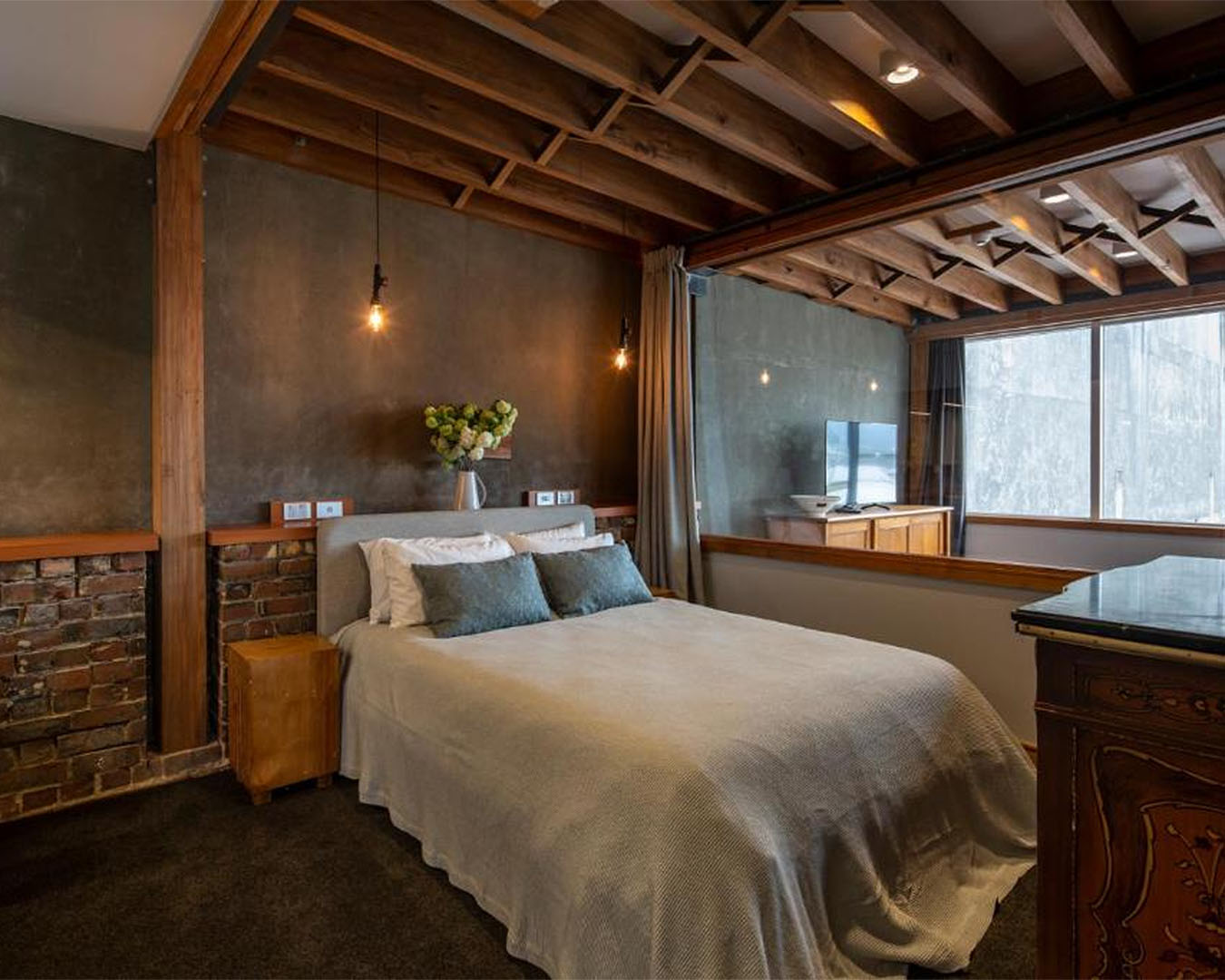 Dunedin has some serious coffee cred, and like all true aficionados, lovers of excellent coffee are also appreciators of decent digs. Now you can take your passion for caffeine one step further and stay in one of the city's historic former coffee factories—the spectacular Thomas Gregg Apartments. With front-row views of the Otago Harbour basin, the four spacious apartments mix vintage aesthetics and recycled timber with sleek modern fittings. In the hood nearby, you can swing past a boutique gin distillery, artisan chocolate factory, fresh peanut butter store and two of Dunedin's iconic seafood eateries. Good coffee, you'll find everywhere.
Princes Apartment
Princes Street, Dunedin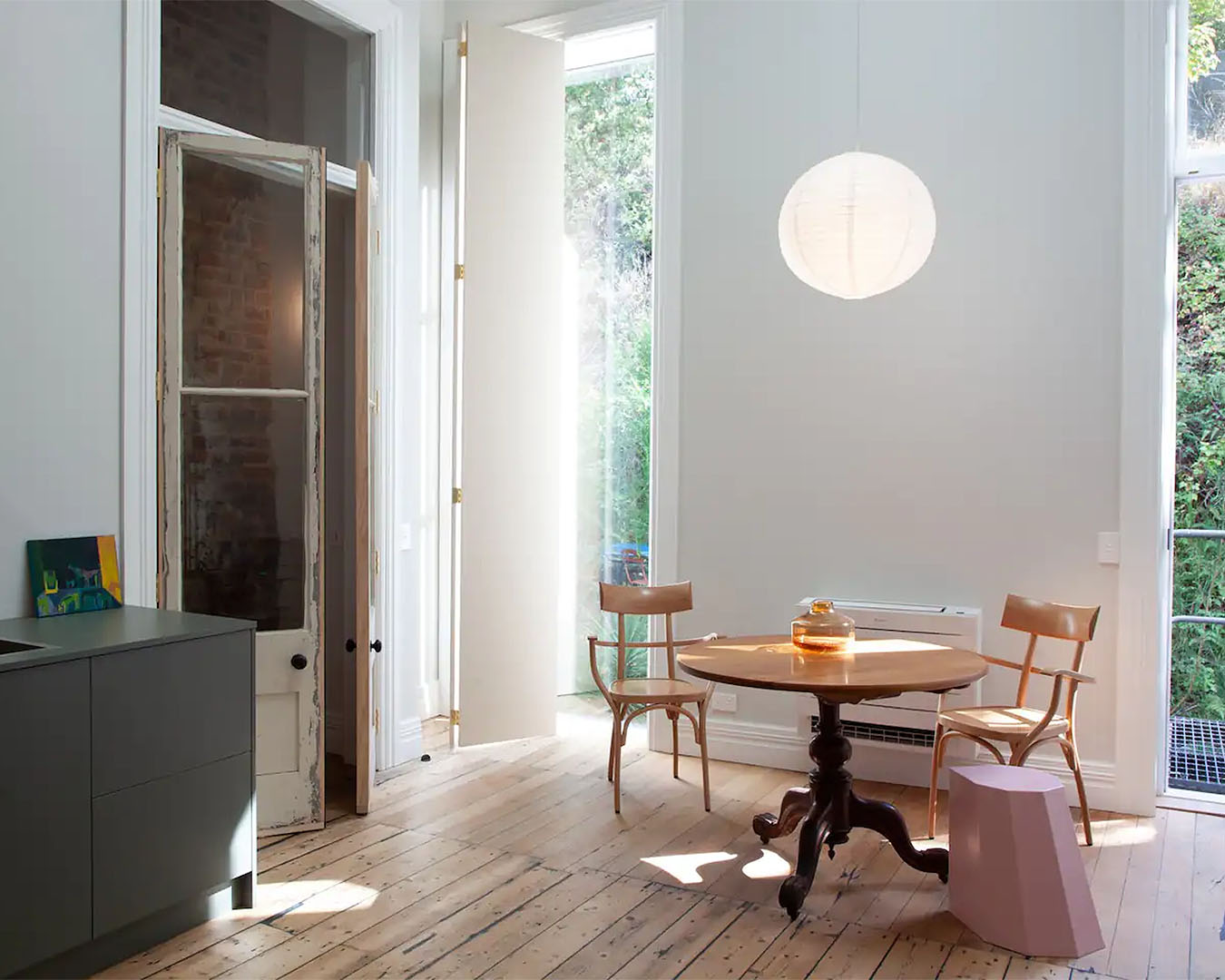 A gorgeous apartment that feels every inch like a French gîte, complete with wooden shutters and a leafy garden outlook from the balcony. The rustic-luxe décor of this serene inner-city apartment is just the kind of place celebrities retreat to when they're in Dunedin. Discreet and stylish, the Princes Apartment enjoys even more art cred for the designer pottery studio downstairs.
EBB Dunedin
Filleul Street, Dunedin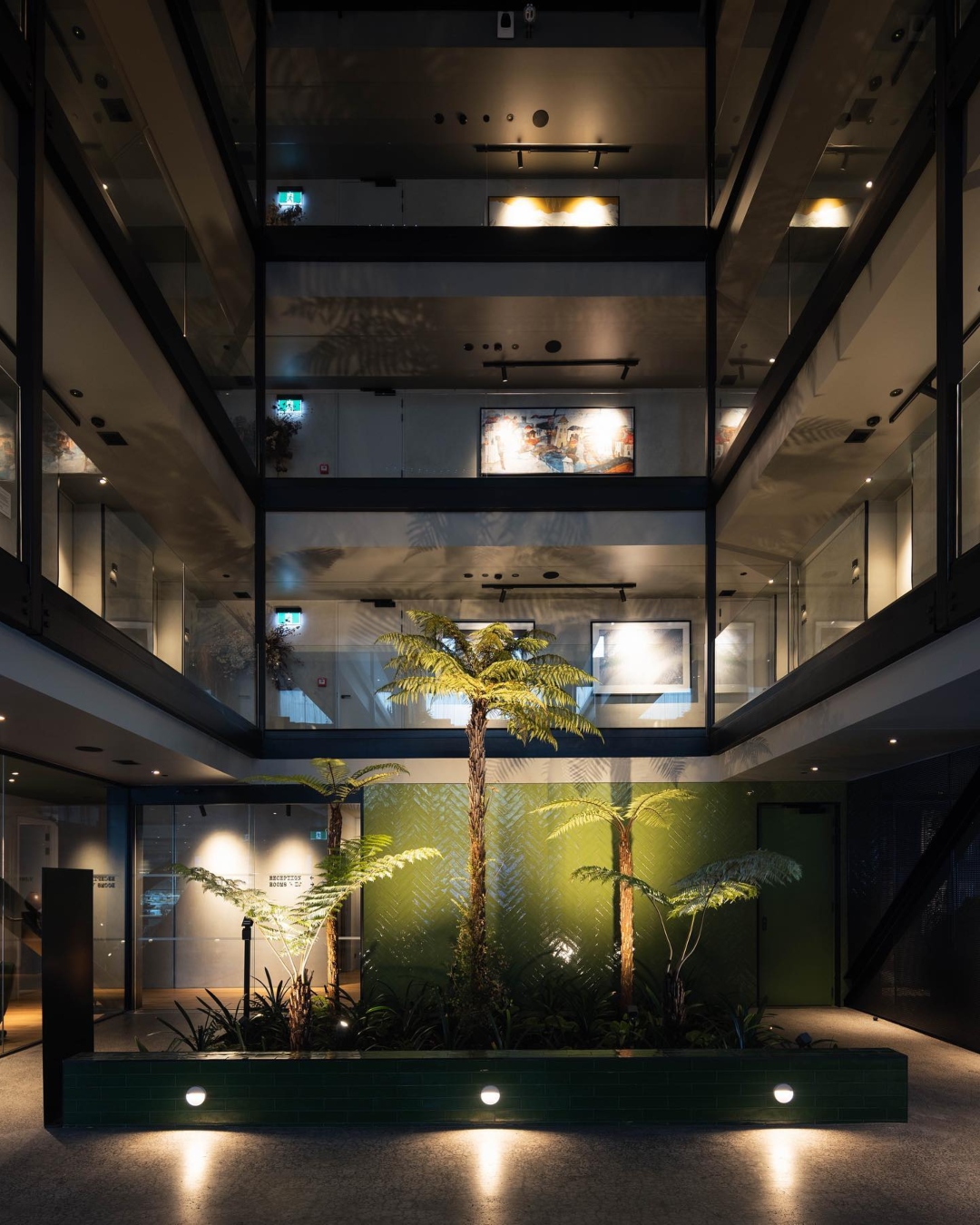 A striking modernist boutique hotel wrapped in a glass façade bearing Simon Kaan's artwork, EBB Dunedin's exceptional taste and style is a fully immersive experience. The lush garden-filled atrium space leads onto private guest lounges at every level, where art is in focus. If modern luxury is your spirit animal, this is the place for a sophisticated stay complete with an awesome mini bar selection. The ground floor EBB Café is given over to the genius of chef Alison Lambert, high on flavour and freshness, the a la carte menu, counter food and patisseries are all superb.
Terminus Apartments
Queens Gardens, Dunedin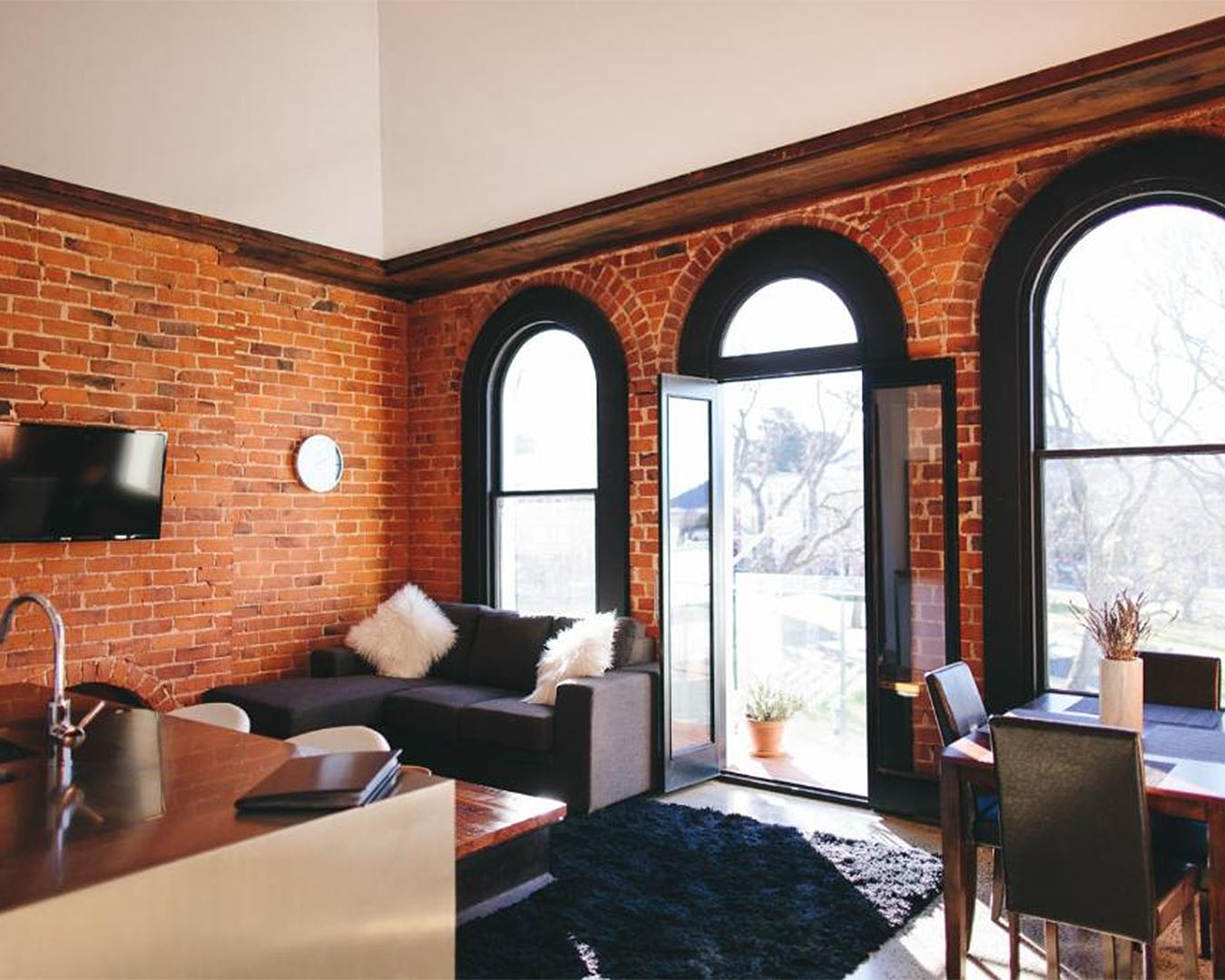 The hottest digs in the Warehouse Precinct, the Terminus Apartments reflect the colourful heritage of the area with an industrial luxe appeal. The six short-stay apartments are all about exposed brick walls and super comfy furnishings. You won't have to go far in search of sustenance, as the ground floor also houses Moiety Restaurant and Tart Tin Boutique Bakehouse.
Fable Dunedin
Princes Street, Dunedin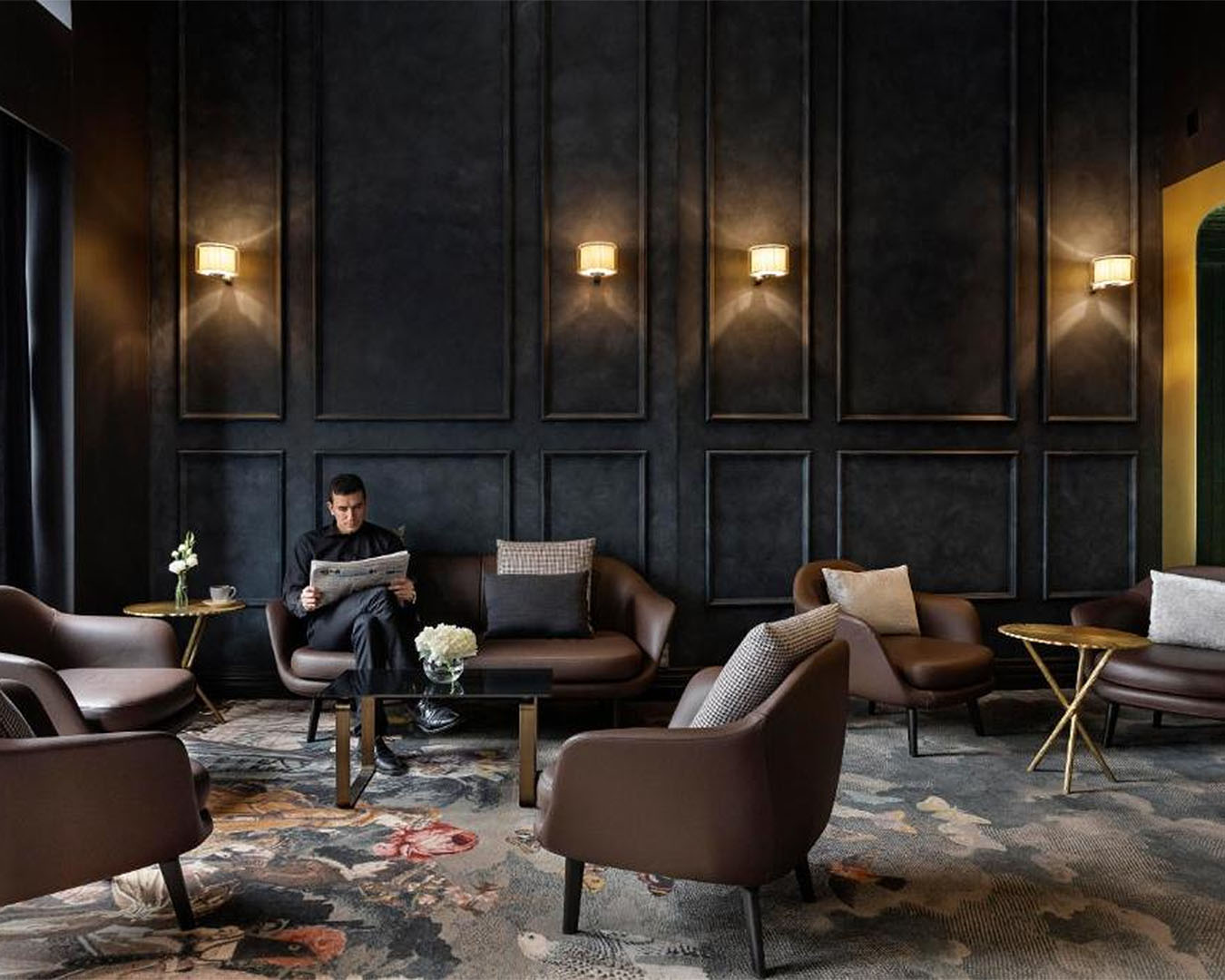 The flagship property of Fable Hotels in New Zealand, Fable Dunedin is an elegant five-star boutique property set in one of the city's oldest, most historic hotel buildings. Winning awards left, right and centre, Fable certainly is high on fairy-tale qualities, and the chic interiors and attentive service add to the general glamour. The in-house Press Club restaurant and bar works its own kind of wizardry with a succinct but delicious menu of locally inspired fare and some of the best cocktails in town. Magic.
Camp Estate By Larnach Castle
Camp Road, Dunedin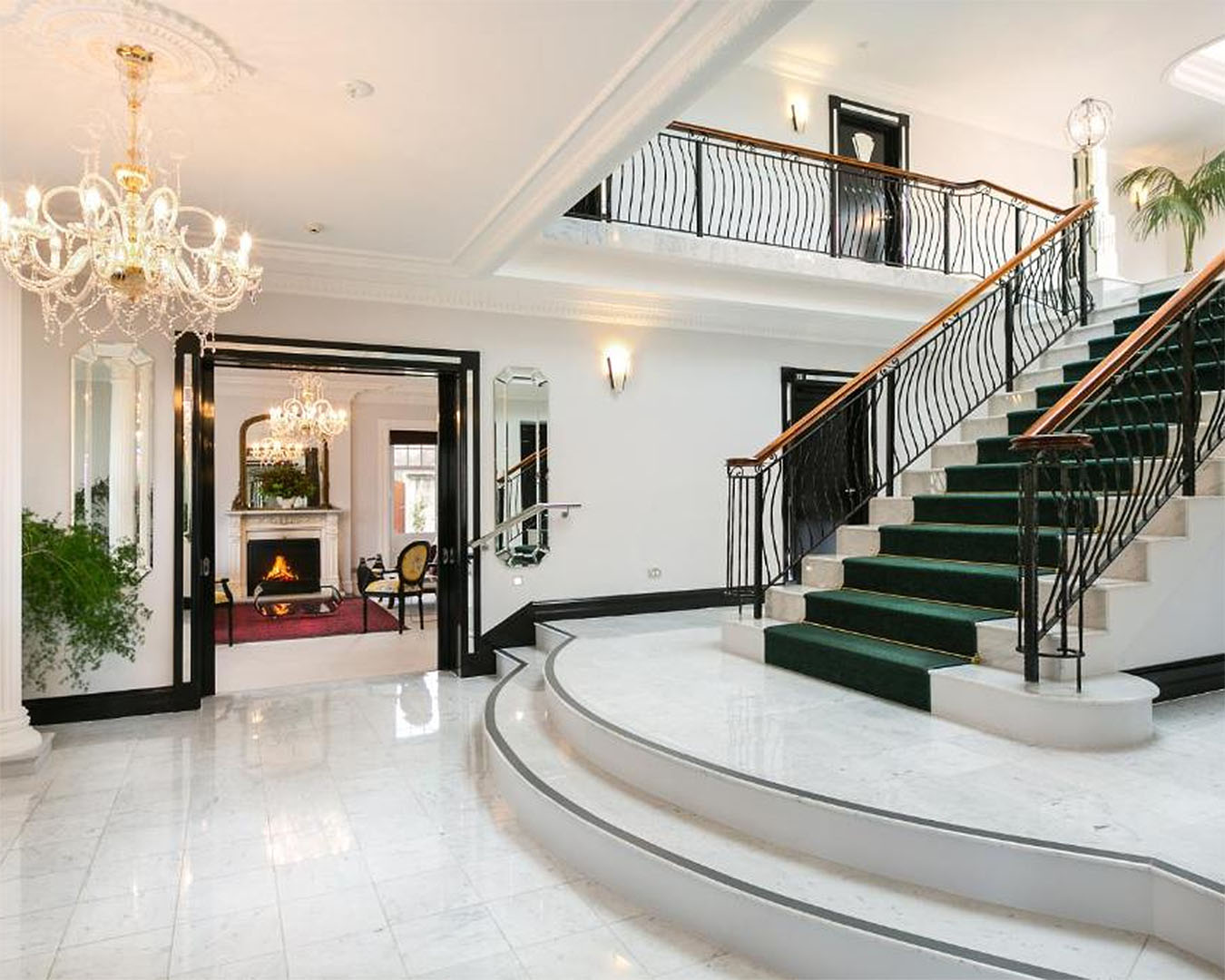 A location from Netflix rom-com The Royal Treatment, Camp Estate is one of Dunedin's most established boutique properties. Part of Larnach Castle's suite of accommodations, the regal setting high on the Otago Peninsula is perfect for indulgent weekends away, while being close to the natural, heritage and wildlife wonders of the surrounding area.
The Burlington
Moray Place, Dunedin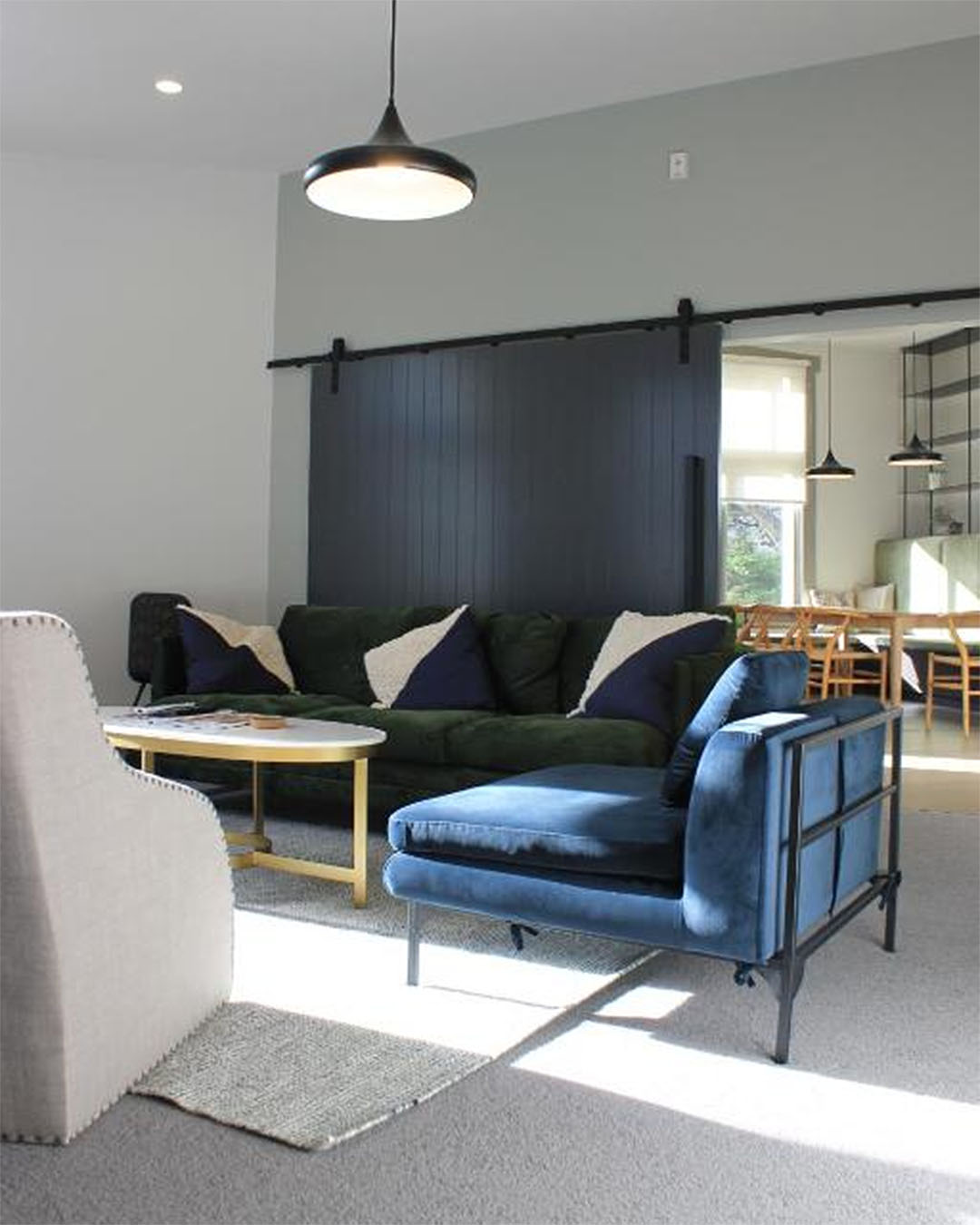 The Burlington looks as if it's fresh from the pages of a design magazine. The luxurious two-bedroom apartment is ideal for an indulgent getaway with your besties, with two exquisitely curated lounge areas and a full kitchen for whipping up gourmet treats. It's a stone's throw from the Octagon and not far from the thriving cafes and curiosities of the Warehouse Precinct.
Fallow Ridge Retreat
Waikouaiti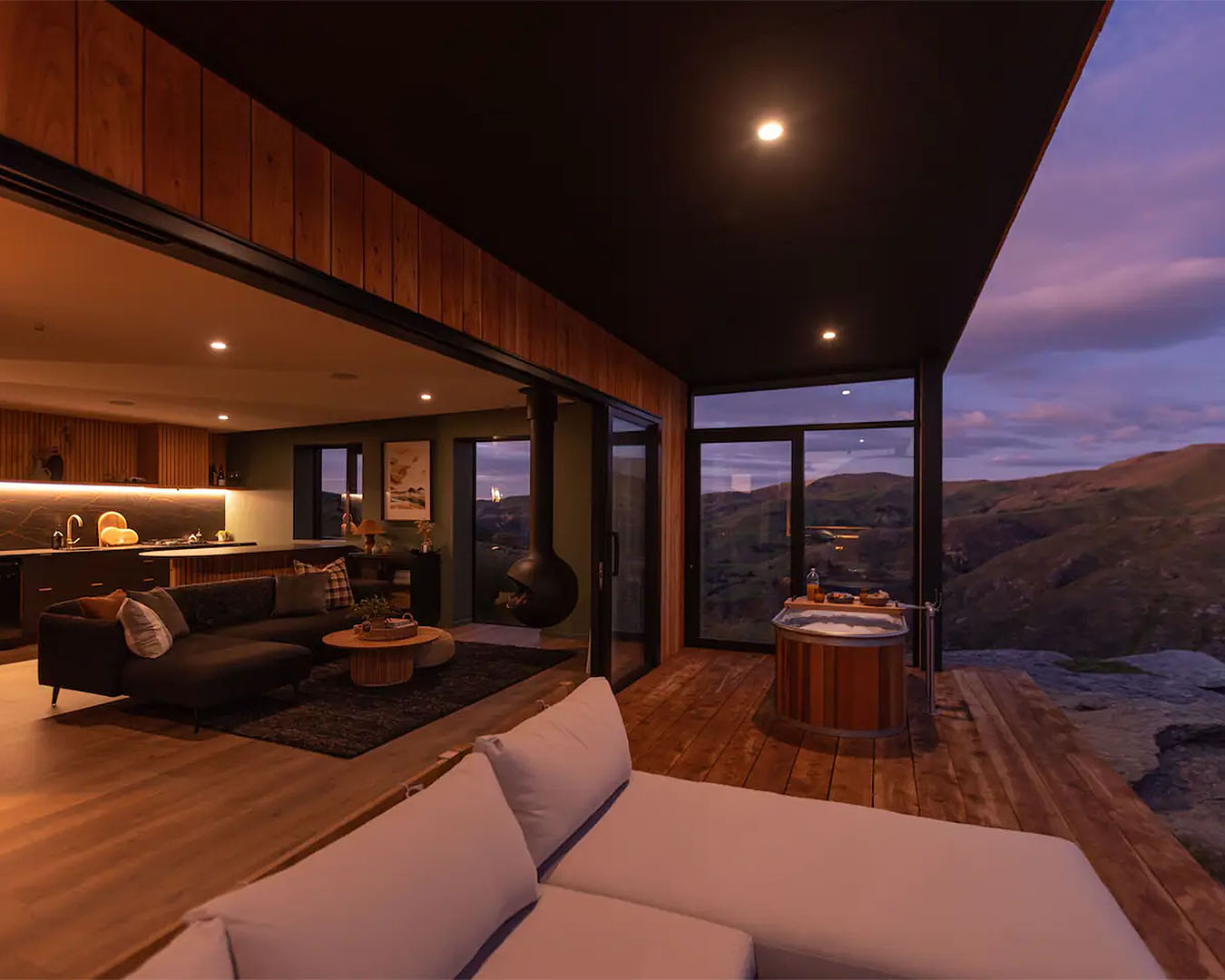 Coming in fresh with the wow factor, Fallow Ridge Retreat is the kind of place you dream of staying when escapism is high on the agenda. Hidden high in the hills of Waikouaiti, this idyllic couples retreat has been finished to an exceptionally high standard, with eco credentials, artfully moody décor and thoughtful touches such as a double rain shower and suspended fireplace. Drink in the views over coffee in bed or soak up the wild splendour of the rugged countryside from the outdoor bath. Either way, you'll never want to leave.
Road's End Cabin
Dunedin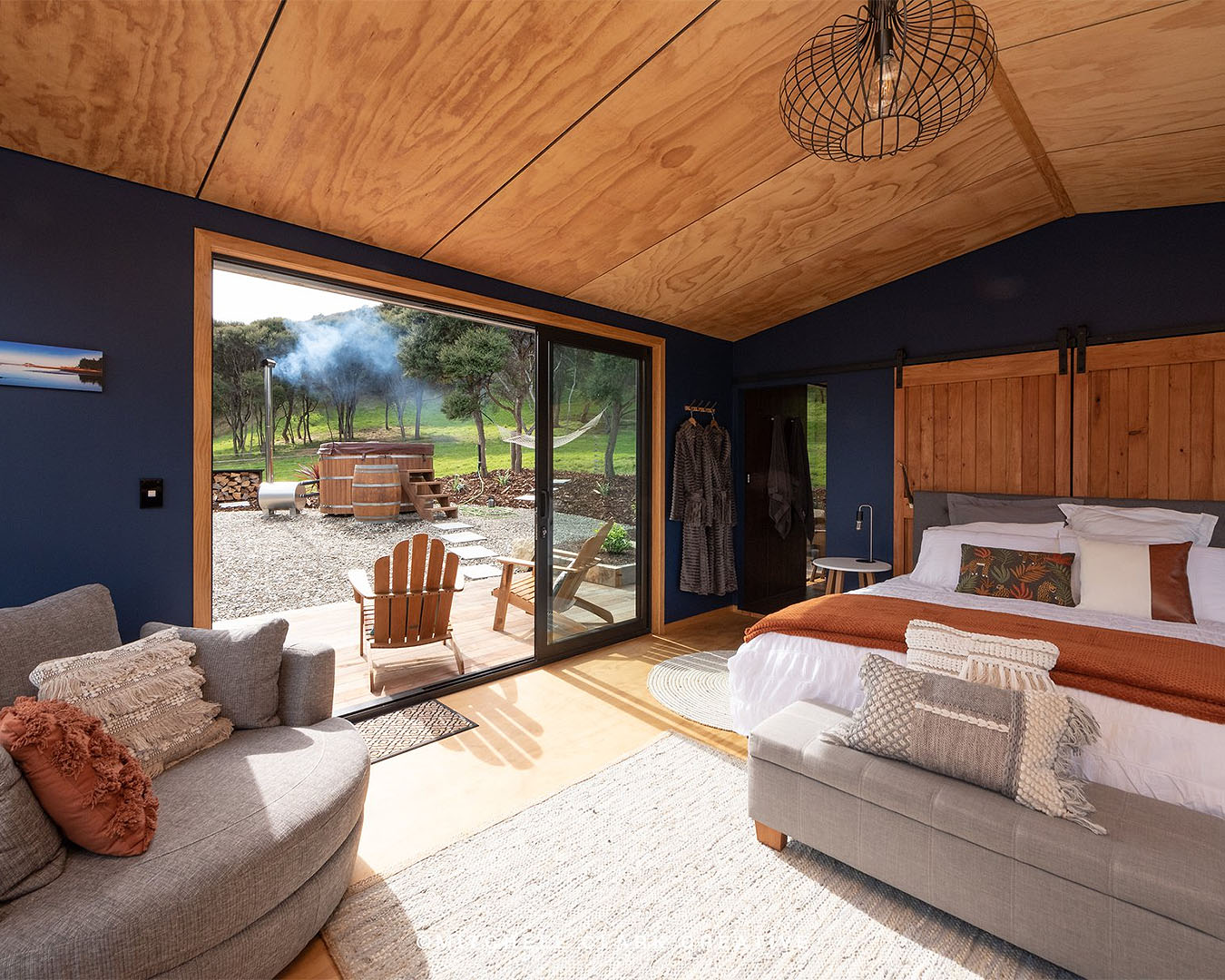 Hot tub, beach views, native bush and... you had us at hot tub. Road's End Cabin is exactly as it sounds, heavenly. Tucked away overlooking Dunedin's beautiful south coast, the panoramic vistas, carefully thought-out facilities and sheer privacy will give you a whole new take on cabin fever. This is one cabin you'll want to be stuck in, ideally with your fav person. Hole up and enjoy the serenity or explore nearby spots such as Tunnel Beach or Brighton Beach. Only 15 minutes from central Dunedin but feels like a world away.
Kaimata Lodge
Cape Saunders Road, Dunedin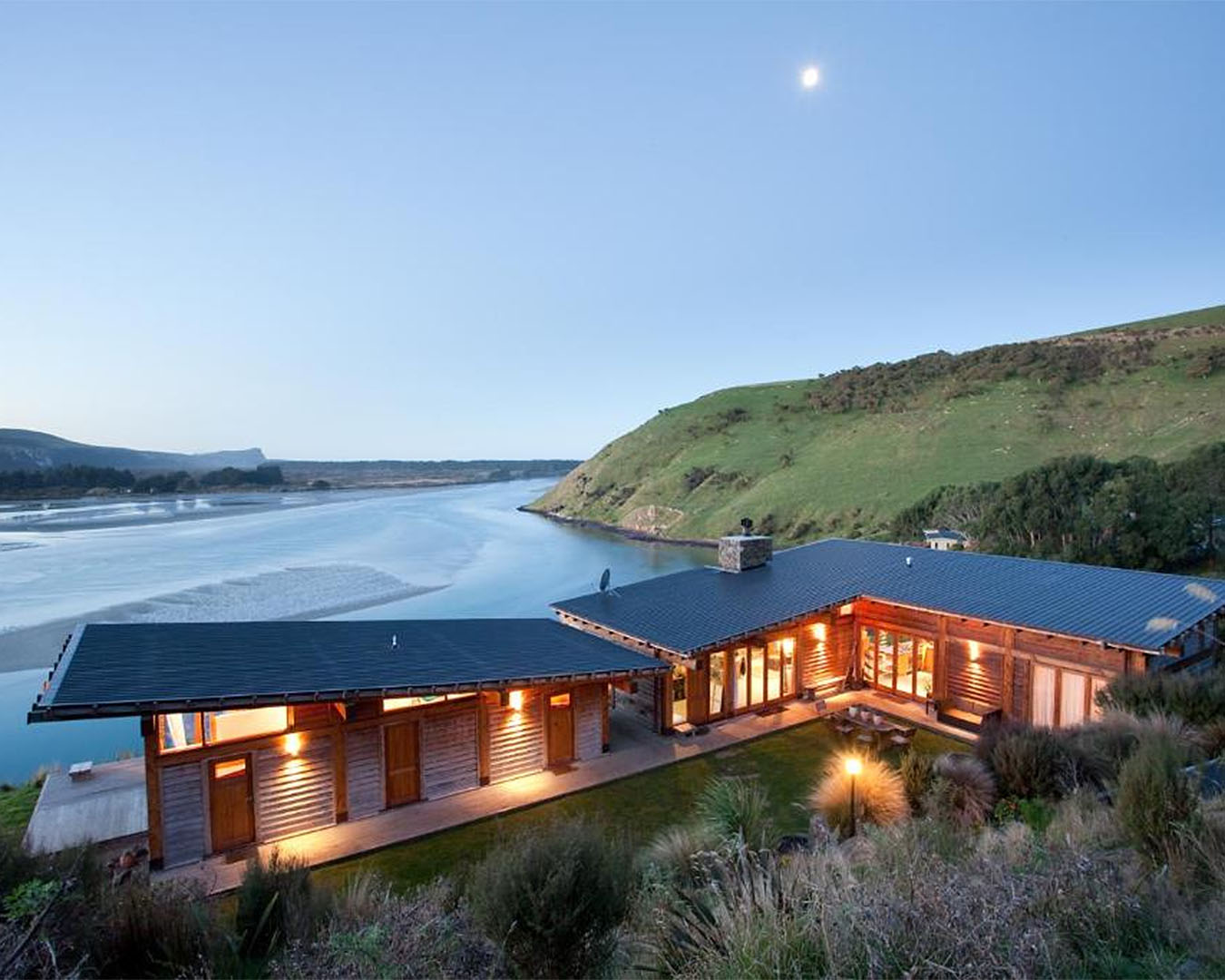 If you haven't yet got the memo, the Otago Peninsula is one of the most spectacular scenic spots around. In fact, it's famous the world over for its beautifully rugged appeal and amazing wildlife. Nestled on a hillside overlooking Papanui Inlet is Kaimata Lodge, an eco-lodge hewn from sustainable local materials and every inch a premium boutique hideaway.
The Longhouse
Karitane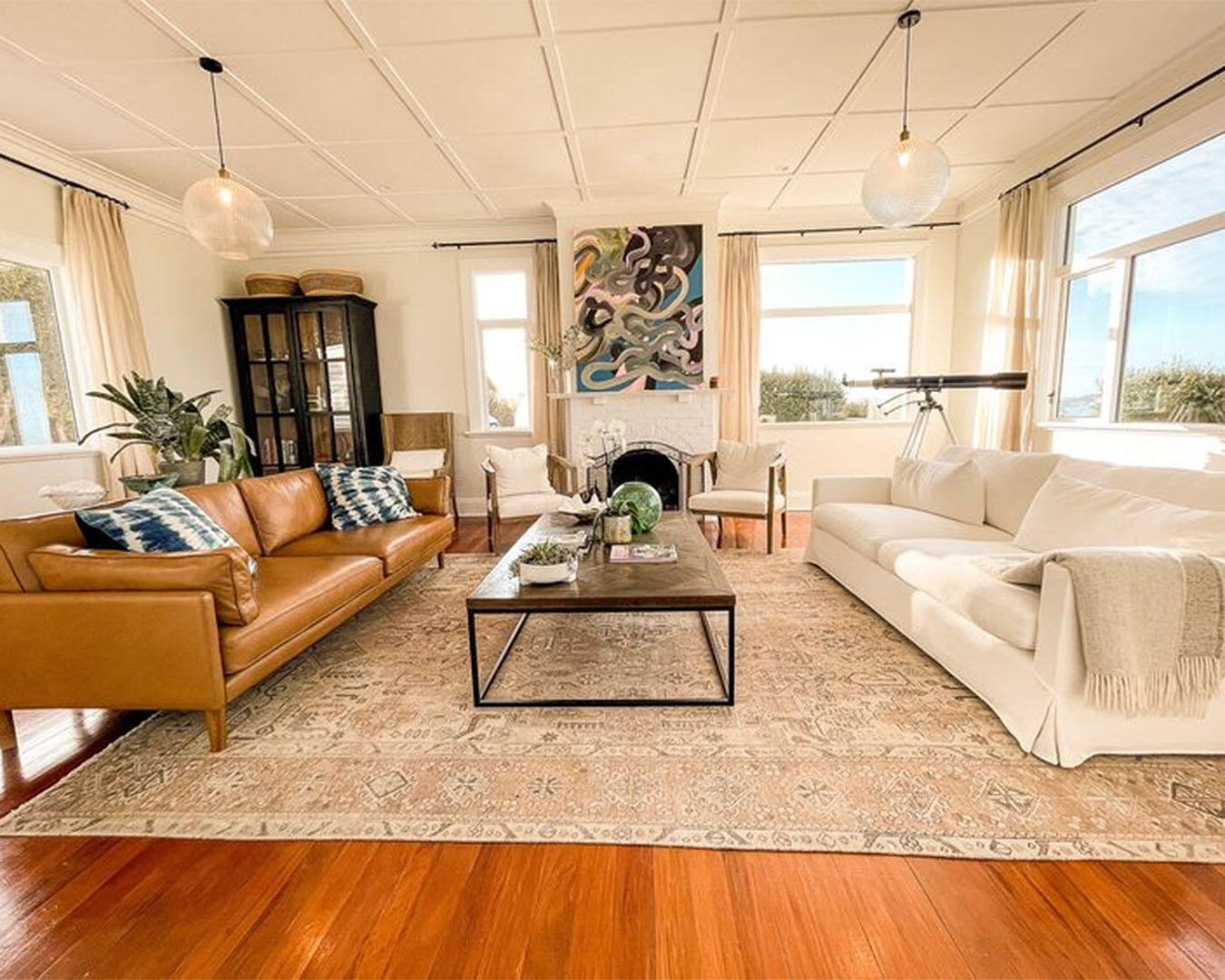 The Longhouse isn't the kind of place you just stay, it's more of a transformative experience. A beautiful coastal getaway in the seaside village of Karitane, the gorgeous six-bedroom historic retreat feels like a movie location, and the cinematic views of the north coast only add to the effect. The 'barefoot luxe' vibe runs throughout, and guests can create their own well-being escape with the onsite spa pool or the infrared sauna, yoga sessions and massage by arrangement. Otherwise, grab a good bottle of vino and sit around the fire pit with the sounds of the nearby sea lapping the shore.
Quarters
Princes Street, Dunedin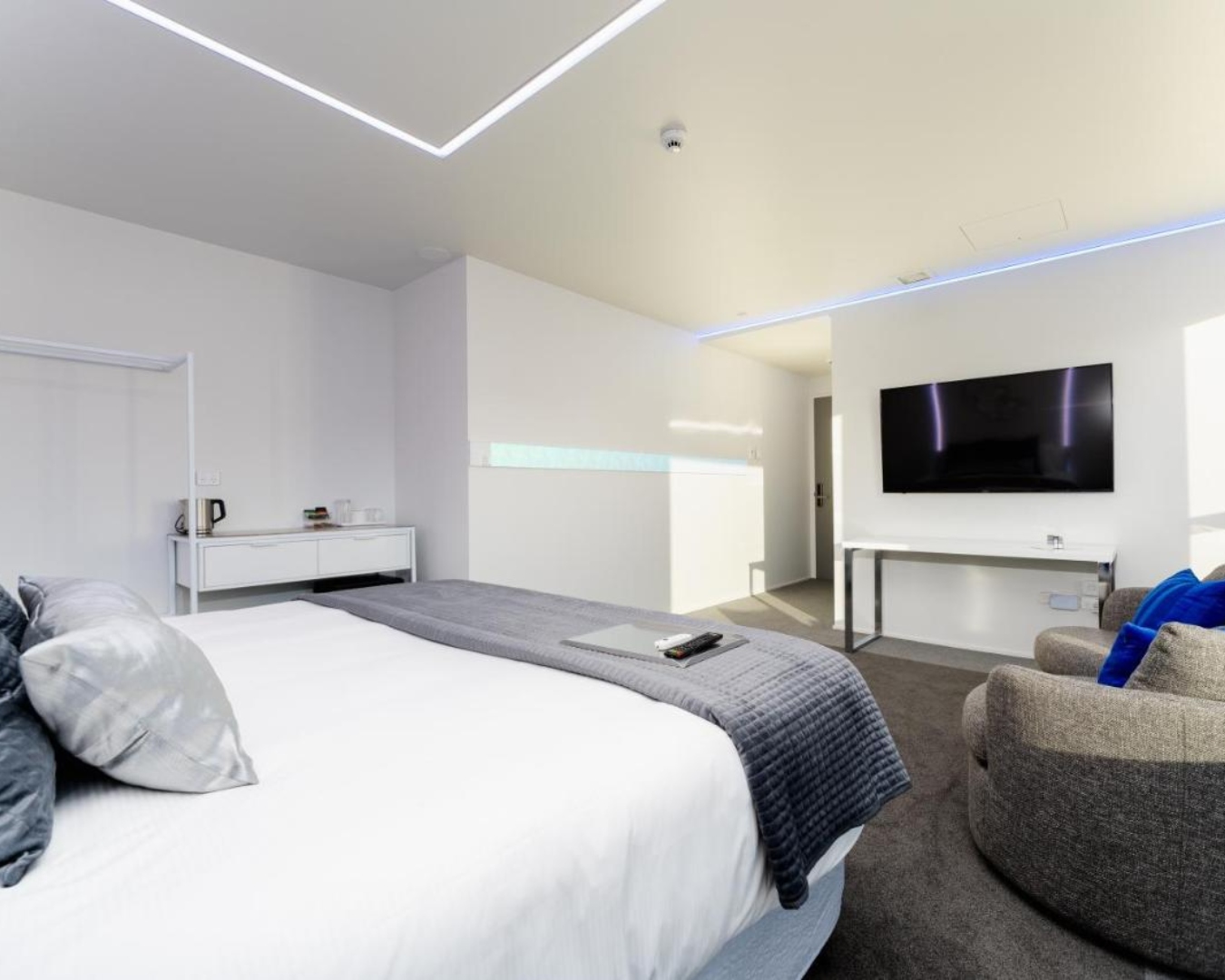 If you've ever wondered what life on the Starship Enterprise is like, then Quarters might just give you some inkling. The four apartments are decked out with custom-designed interactive lighting panels and other futuristic features. The ideal inner-city space to gather your crew, the larger suites are spread over two floors and can be joined to create the ultimate entertainment area, complete with hot tubs on the rooftop balcony. Beam me up, Scotty.
Now that your Dunedin accommodation is sorted, check out the best restaurants in Dunedin.
Image credit: Bell Hill Apartments, The Chamberson Hotel, The Thomas Gregg Apartments, Princes Apartments, EBB Dunedin, Terminus Apartments, Fable Dunedin, Camp Estate By Larnach Castle, The Burlington, Fallow Ridge Retreat, Road's End Cabin, Kaimata Lodge, The Longhouse, Quarters.
Editor's note: Urban List editors independently select and write about stuff we love and think you'll like too. Urban List has affiliate partnerships, so we get revenue from your purchase.