As if we needed another reason to visit Hobsonville—what with nearby Catalina Bay with all its restaurants, bars, epic market and more to get amongst—we've stumbled upon a wee community initiative that you're going to want to know about.
Ever since the first lockdown (remember that?) 'Fairy Houses' have started popping up in a Hobsonville park and to say they're cute as a button would be an understatement. And this weekend they're pulling out all the stops to host a fairy lights festival to celebrate the Autumn equinox from tonight until Sunday March 21. Sure to delight young and old they're inviting us all to come and have a good old gawp at these gorgeous wee creations.
Built using plastic bottles, discarded building materials, and scrap metal (even an old boot), along with natural materials such as bark and lichen, pebbles and stones, sticks and shells these little fairy cribs are an absolute sight to behold. With each creation taking hours of workmanship, there's been a conscious decision not to sell them privately to those with the money to afford them—instead they've been put in the public domain for everyone to enjoy for free.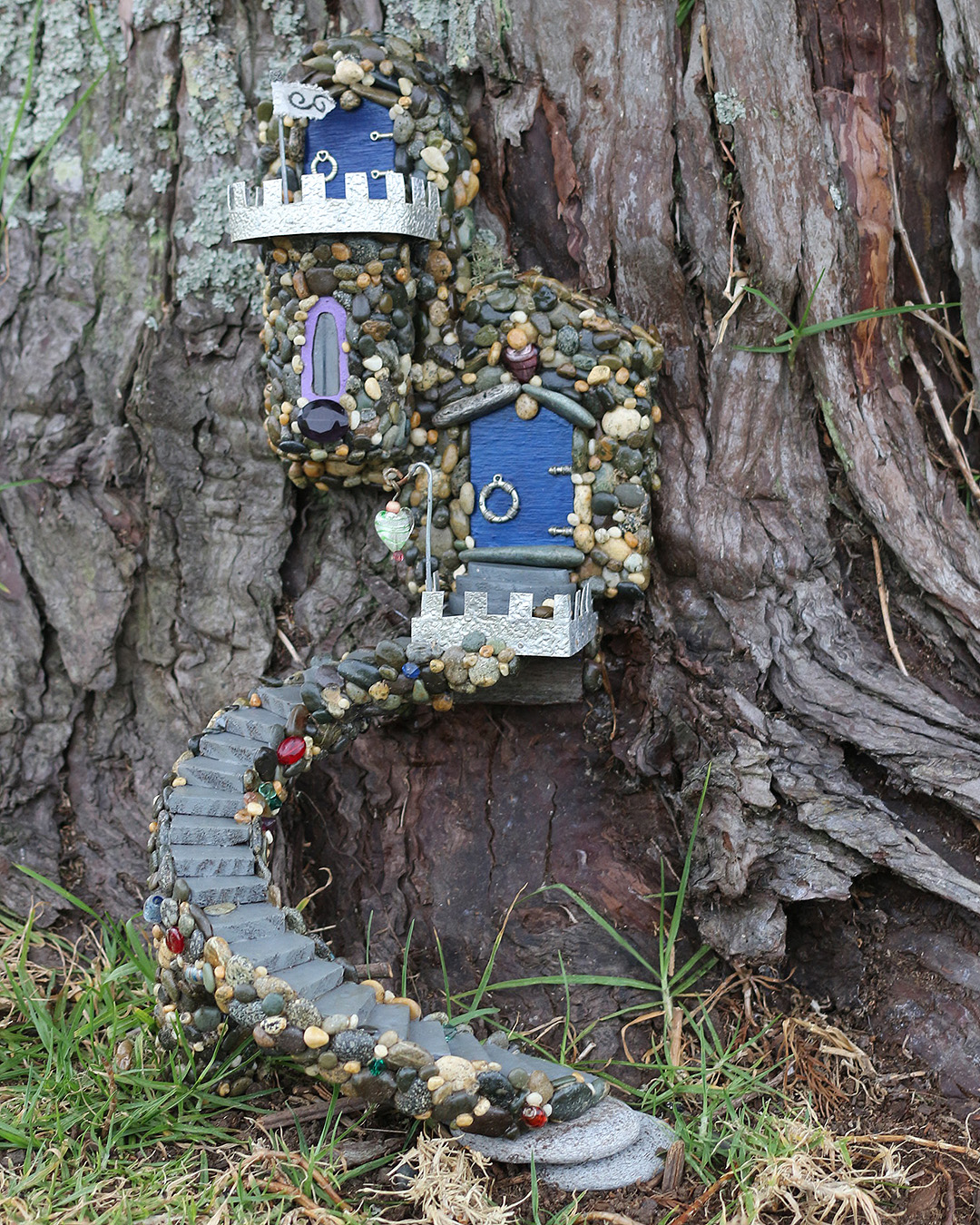 The hope is for one day to have these fairy communities pop up in parks all around Auckland, and if that sounds like something you'd like to get involved in you should definitely check out more information, right here.
If you can't make the light fest this weekend make sure you come to the park the next time you're heading out to Hobsonville—and bring the littlies in tow—to see if you can't spot a fairy or two. Check them out on Facebook and Instagram.
The Details
What: Fairy Light Festival
Where: Te Onekiritea (Bomb Point Park), Hobsonville Point, Auckland
When: Friday 19 - Sunday 21 March 2021
While you're in the hood, find out everything you need to eat, see and do in Catalina Bay.
Image credit: Dennis Angelo, Motherfetcher, Fairyworks, Ariel Wang, Run Run Zhu