Winter is coming, and that means ski party season is too. So, dust off your boots and grab your warmest jackets, because things are about to get seriously cool.
To kick off the hedonistic ski season, First Base is bringing their hugely popular vintage après ski soirée to NZ for the first time this weekend. And what's more—it's all free. The epic two-day event will take place in Queenstown, celebrating the temperature drop with a first-rate lineup of dance and electronic artists.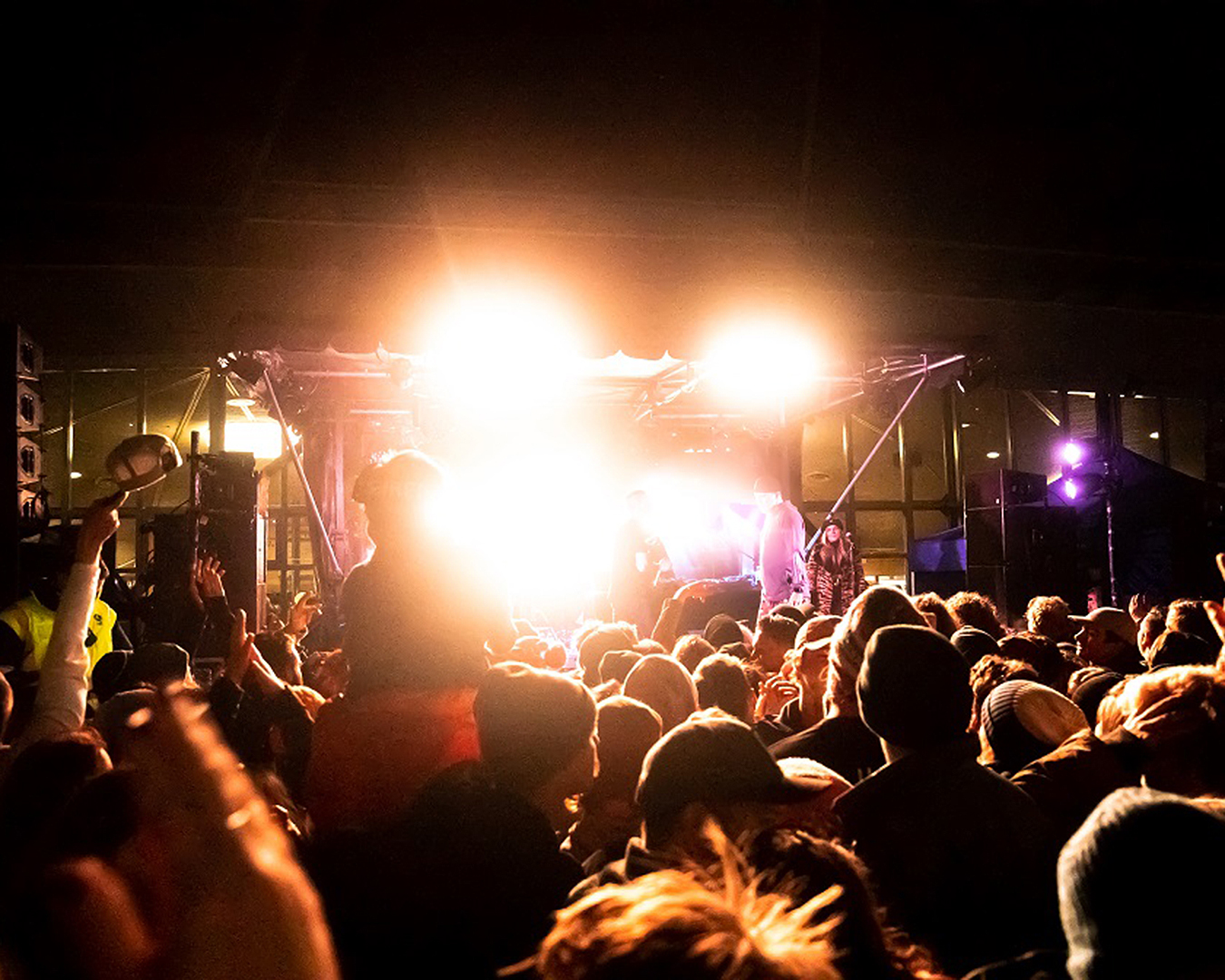 Guests are encouraged to rock their ugliest winter sweaters, cosy up by the fire pits and enjoy the freshest mix of tunes. The soirée begins on Saturday 3 July at Coronet Peak, eventually moving to the Ice Bar at The Remarkables for a groovy Sunday session—you'll need to ski to the Ice Bar so the cost of a lift ticket is from $99 per day. There's even something for the kids, with Mountain Fun Day bringing a bouncy castle, a snowman competition and plenty of family fun.
"This is the first time Australia's premier après ski party, First Base, is hitting New Zealand slopes," said Paul Anderson, NZSki CEO. "The event will be one of the highlights of Queenstown's winter calendar," Paul adds.
Tom Tilley and Hugo Gruzman will be hosting, with a special guest appearance by 'Owl Eyes'. Tom is well known across the ditch, as a musical talent and host of Triple J's radio show, Hack. Hugo is one half of Flight Facilities, an up-and-coming Aussie electronic duo gaining rapid popularity in the dance scene.
So, it's time to assemble your posse because this is the only time it's acceptable to wear your vintage ski sweater in public.
THE DETAILS
What: First Base; A Vintage Après Ski Soirèe and Mountain Fun Day
Where: Coronet Peak and The Remarkables
When: Saturday 3 July–Sunday 4 July
Can't wait to hit the slopes? See the images from the latest snow dump here.
Image credit: First Base at Coronet Peak.