Deciding where to stay when you're on holiday isn't a decision to be taken lightly. Where will you rest your weary head after a big day living it up in beautiful Queenstown? From luxurious, lakefront hotels with million-dollar views to party-friendly spots right in the centre of town, Queenstown has it all.
Whether you're heading to the adventure capital for a ski getaway or to dance the night away with your pals, we've done the research and found the very best accommodation in town. Take your pick, these are the best hotels in Queenstown.
The Sherwood
Frankton Road, Queenstown
For a relaxed and completely unique place to unwind, settle into The Sherwood. Set on three acres of alpine hillside overlooking Lake Wakatipu and the Remarkables mountain range, the hotel is slightly removed from the hustle and bustle of downtown Queenstown (but still only a short nip down the road). The Sherwood has a laid-back "summer camp" feel to it—but with better views, amenities, and of course gourmet food. The sustainably led, in-house restaurant grows the majority of its produce in its organic kitchen garden and the rest comes from local growers and producers—meaning you won't have to travel far to dine in one of the best places for breakfast, lunch and dinner in Queenstown.
Eichardt's Private Hotel
Marine Parade, Queenstown
We're partial to the luxurious Eichardt's Private Hotel, which is conveniently situated in the heart of Queenstown right on Lake Wakatipu's doorstep. This Queenstown icon is home to gorgeous suites, apartments, residences, and a penthouse, which has 24-hour butler service, a private chef and its own elevator to the hotel's restaurant.
Holiday Inn Express
Cnr Stanley & Sydney Street, Queenstown
One of the newest hotels in Queenstown, the Holiday Inn Express is just what its name suggests—a holiday! When you step inside the beautifully welcoming foyer holiday mode is instantly switched on, and so is your out of office *I'm chilling at the Holiday Inn*. Chingy aside, this four-star gem in the heart of Queenstown has a range of uber-comfortable rooms fit for any traveller—whether you're skiing, mountain biking or chilling. It's also the perfect spot if you've got little ones in tow, with a playroom and TVs with Chromecast—meaning you can pop on Disney+ and enjoy your Central Otago wine in peace... And located just a skip, hop and a jump from the heart of town you couldn't be in a more prime position for your stay.
Kamana Lakehouse
Fernhill Road, Queenstown
The high altitude and freshly renovated Kamana Lakehouse is the perfect setting to immerse yourself in everything Queenstown has to offer. The boutique retreat is an ultra-luxe lakehouse and an inspiring place with iconic views to match. Book a night in the lake house itself or in one of the upmarket motel rooms at the rear and make sure to treat yourself to dinner at the in-house restaurant, Nest.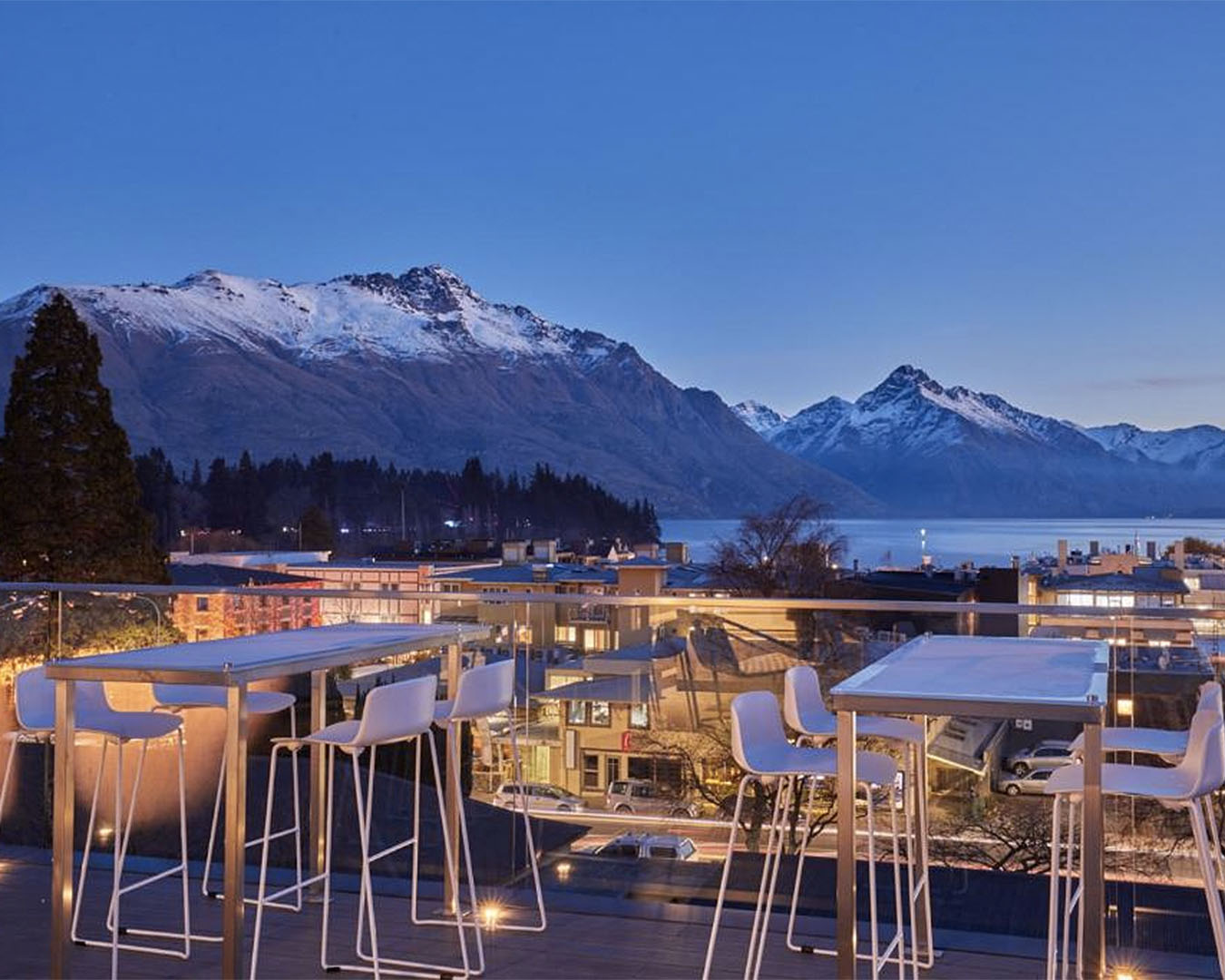 mi-pad Queenstown
Henry Street, Queenstown
Get on board with the small hotel trend and book a stay at mi-pad in the heart of Queenstown. This smart, sustainable hotel has everything you need and nothing you don't. Your mobile phone acts as a digital concierge. All you have to do is download the app, mia to check in, access your room and speedily change the lighting and temperature. Everything is consciously designed and carefully considered with perfectly compact rooms and spectacular views.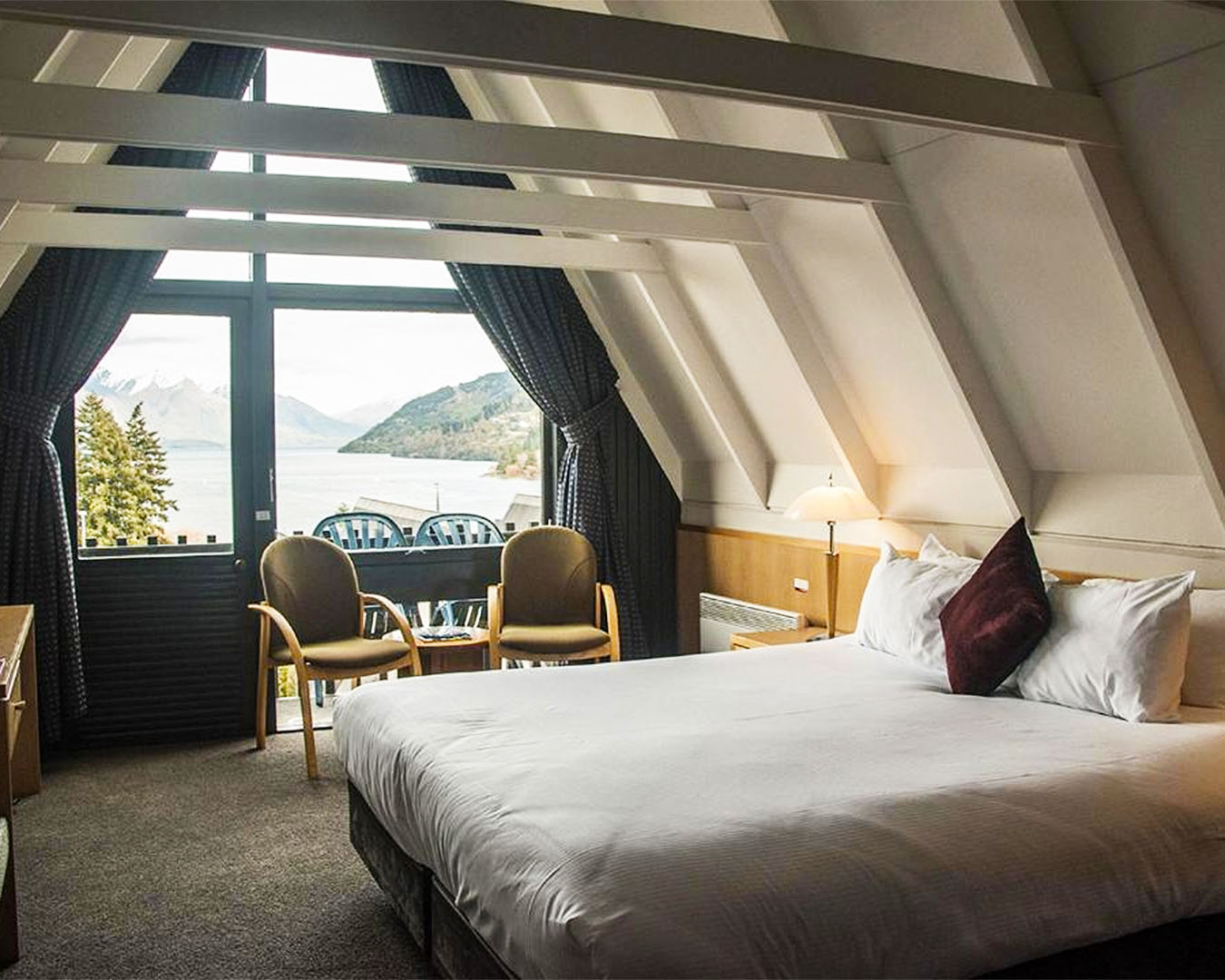 Heartland Hotel
Stanley Street, Queenstown
The Swiss-style Heartland Hotel, with its classic A-line chalets (synonymous with ski towns and pretty magical when dusted in snow), and stunning vistas across Lake Wakatipu, is the perfect place to get away and relax. It's close enough to town to feel included in the hustle and bustle (if you choose), but it's also far enough away to feel cosy and completely relaxed as you sit tucked up in the hillside. Christen your stay with a tipple and a bite to eat at the on-site restaurant, Hillside Brasserie and enjoy your beautiful surroundings.
Hilton Queenstown Resort & Spa
Peninsula Road, Queenstown
If you're after a little peace and tranquillity the Hilton Queenstown Resort & Spa is an ideal spot for your stay in Queenstown. With an award-winning spa, heated indoor pool, fabulous restaurant and sleek and contemporary rooms, you'll instantly want to extend your leave. Location is a top selling point for this slice of paradise—boasting the best of both worlds with a 15-minute drive or short (and ever-so-scenic) water taxi to town in one direction and for the ski-bunnies among us, a 16km drive to The Remarkables in the other #bliss.
QT Queenstown
Brunswick Street, Queenstown
QT Queenstown is the pinnacle of Queenstown cool. Sitting pretty in nature's playground, this lush lakeside resort emulates nostalgic alpine and après-ski ambience. Live your best life while taking in the views of Lake Wakatipu with a glass of bubbly at the in-house Reds Bar. If you're travelling to QT for the food, then don't miss dining at Bazaar, the in-house restaurant—its breakfast buffet is what dreams are made of. If you can, score yourself a lakeside room and breathe in the fresh air from your balcony.
The Rees Hotel
Frankton Road, Queenstown
If you're looking for five-star luxury, check out The Rees Hotel, which is conveniently situated right next to Lake Wakatipu. It's the ideal place to soak up all of Queenstown's alpine vistas. Consisting of 60 rooms and 90 luxury apartments, The Rees also has its own fine-dining restaurant, wine cellar and private library. There's also a shuttle service that will transport you downtown and back, so you don't even have to worry about parking.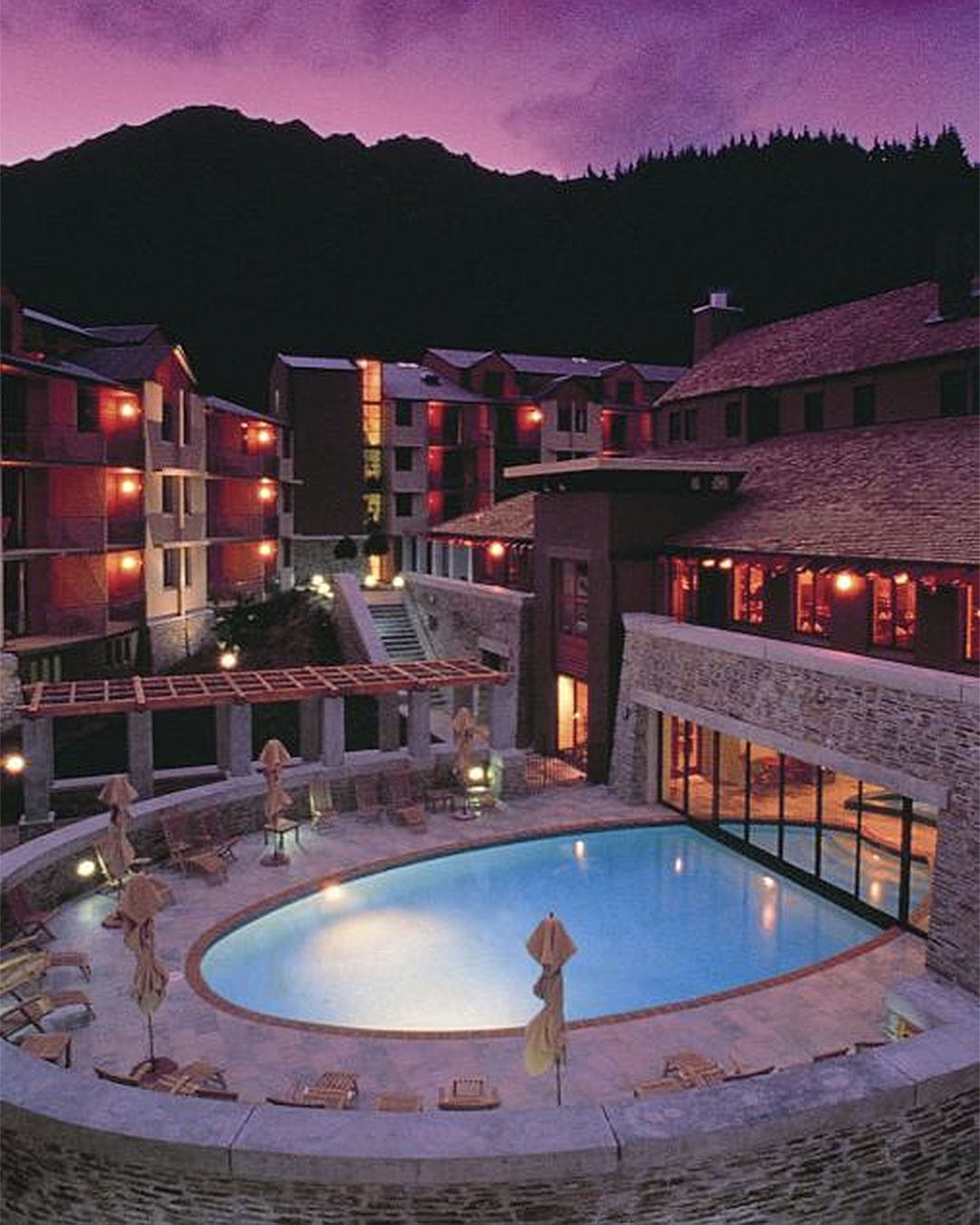 Heritage Queenstown
Fernhill Road, Queenstown
Perched on a hilltop in Fernhill, the Heritage Hotel boasts some of the most impressive views of the towering Remarkables mountain range. This charming hotel, crafted from centuries-old schist stone and cedar, screams alpine-chic and the relaxed Queenstown vibe can be felt throughout— from the friendly service to the comfortable rooms with views of either the surrounding forest, towering mountains or Lake Wakatipu. Just a short 3-minute scenic drive or a 15-minute walk around the lake to the heart of town, location is just one of the many perks of staying at the Heritage.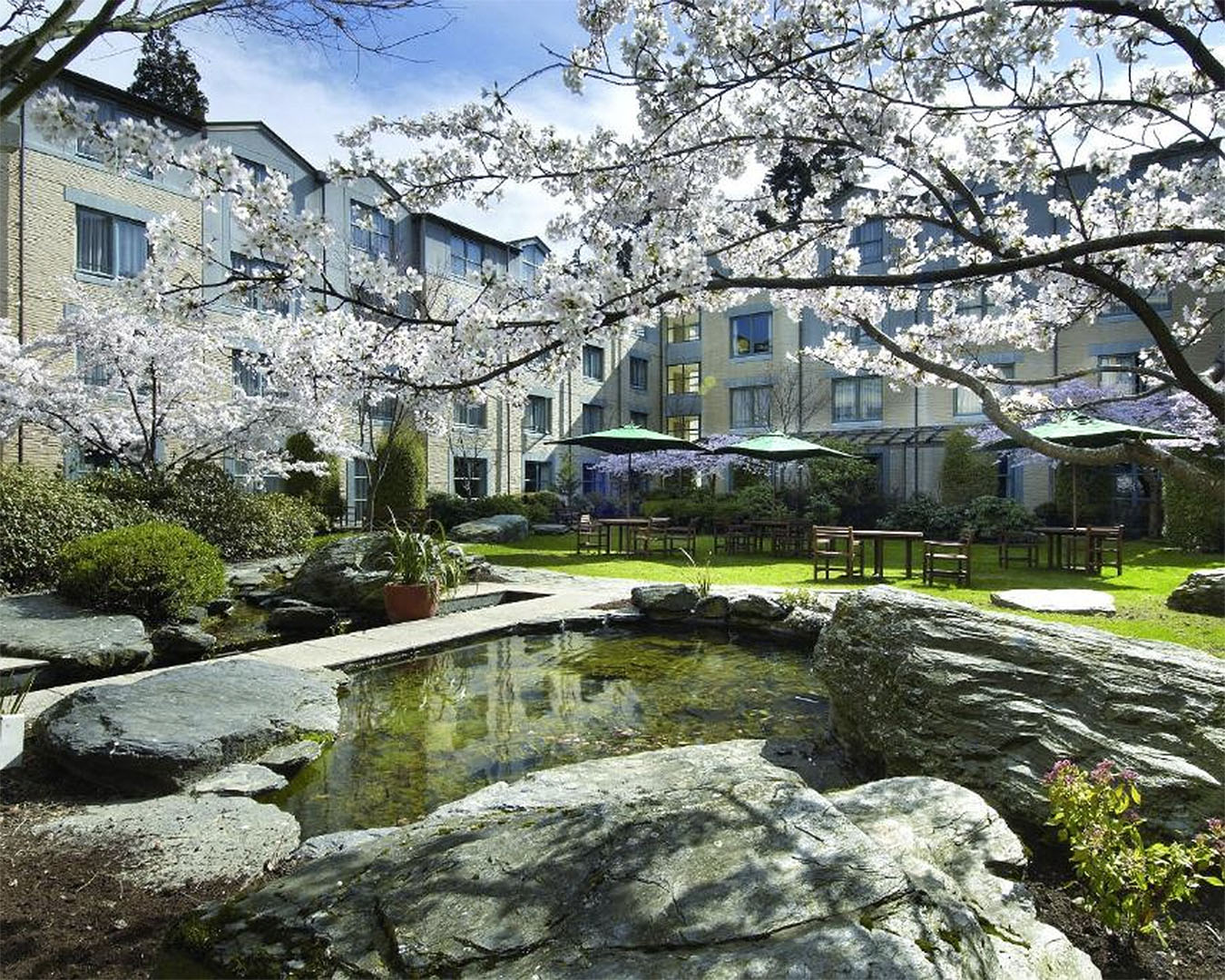 Millennium Hotel Queenstown
Frankton Road, Queenstown
This four-star hotel gets five stars for its location! Just minutes from the heart of the action, you've got the adrenaline capital of the world at your fingertips when you stay at the Millennium Hotel Queenstown. With 220 warm and relaxing guest rooms that offer scenic views of Queenstown and its magnificent mountains, a formal restaurant with a roaring fireplace (cue the ambience) and a hot tub and sauna to ease the aches and pains from a day shredding the slopes, hiking the hills or biking the wineries—you'll have everything you need, plus plenty more.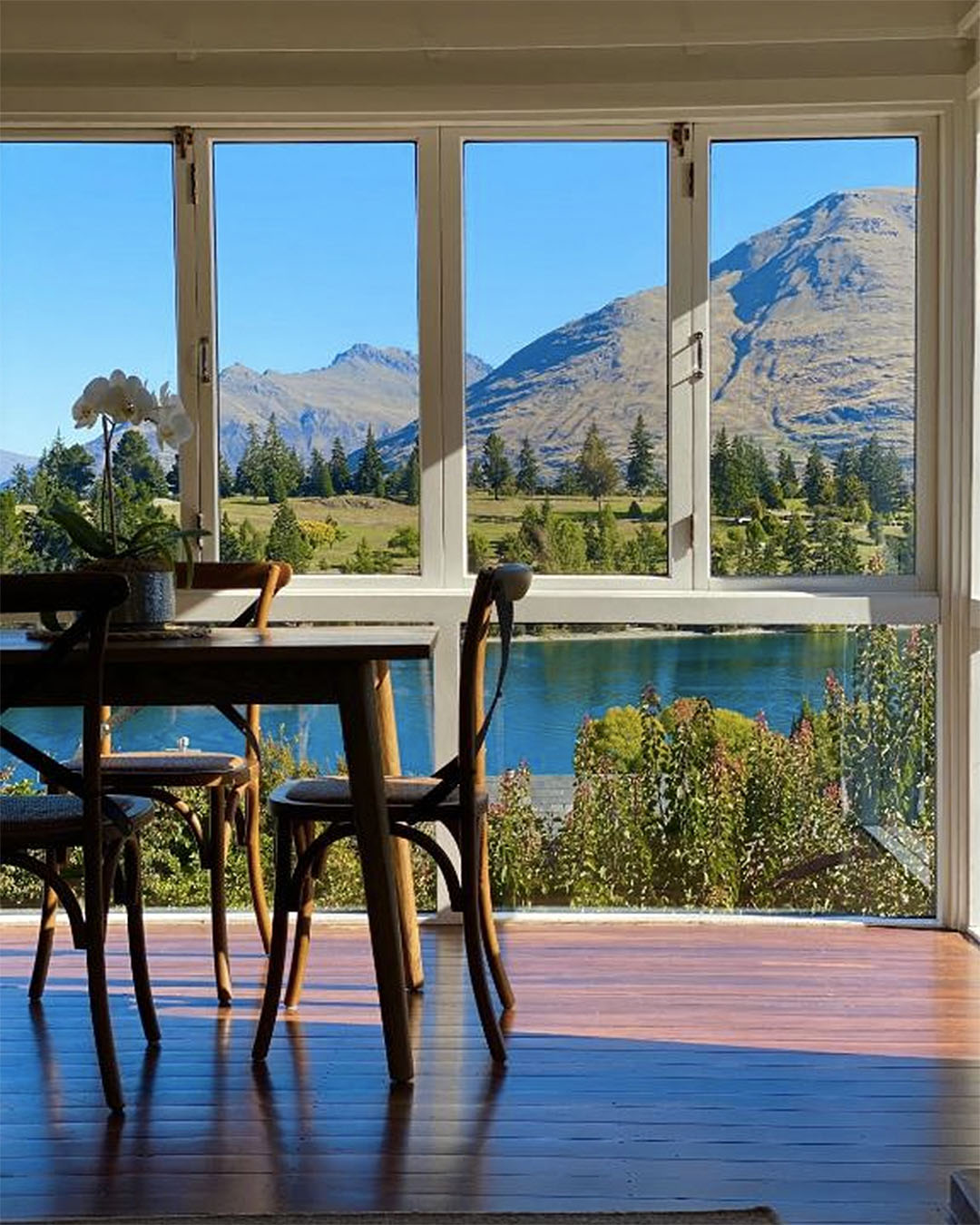 Stay Of Queenstown
Frankton Road, Queenstown
Locally designed, owned and operated, you can count on Stay of Queenstown to provide both a relaxing stay and an unforgettable experience. It's the little homely touches that make this place so memorable, from the local produce, refreshments and breakfast waiting for you in your suite on arrival, to the friendly local hospitality—need an activity to spice up your afternoon? A place to quench your thirst (for wine of course)? Or a location for a romantic proposal? The team will go above and beyond to help you have the best time in this alpine wonderland.
Why not leave your sanctuary for a drink at one of Queenstown's Best bars?
Image credit: Top and main image: The Sherwood, The Elms, Stay Of Queenstown, Holiday Inn Express, Kamana Lakehouse, mi-pad Queenstown, Heartland Hotel, Hilton Queenstown Resort & Spa, QT Queenstown, The Rees Hotel, Heritage Queenstown, Millennium Hotel Queenstown
Editor's note: Urban List editors independently select and write about stuff we love and think you'll like too. Urban List has affiliate partnerships, so we get revenue from your purchase.