If recent viral videos have taught us anything, it's that a fresh remix slaps—and that's true for mash-ups of the indulgent kind too. Global sweet treat fave, Magnum, is proving this point by remixing its delicious classic flavours to create fresh, super-charged versions of nostalgic tastes of summer. Plus, they're giving a stack of Magnum Remix ice creams away for free this month.
With three new flavours to choose from, the Magnum crew have taken your favourite classic flavours and worked them, flipped them and reversed them to create supercharged remixes you need to try.
First up we have the Magnum Almond Remix. Expect creamy almond ice cream swirled with Madagascan vanilla, coated in a layer of white chocolate and chopped almonds.
For those who love a creamy, fruity flavour, the White Chocolate & Berry Remix is for you. Swirling classic vanilla with a rich and velvety berry ice cream, this lush treat is encased in decadent white choc with vanilla biscuit pieces.
Last, but by no means least, we have a fresh take on the original, iconic, Classic Magnum. Understanding the assignment completely, this beauty swirls vanilla and chocolate ice cream together before drenching it in an irresistibly crackable classic milk chocolate loaded with crunchy chocolate cookie pieces.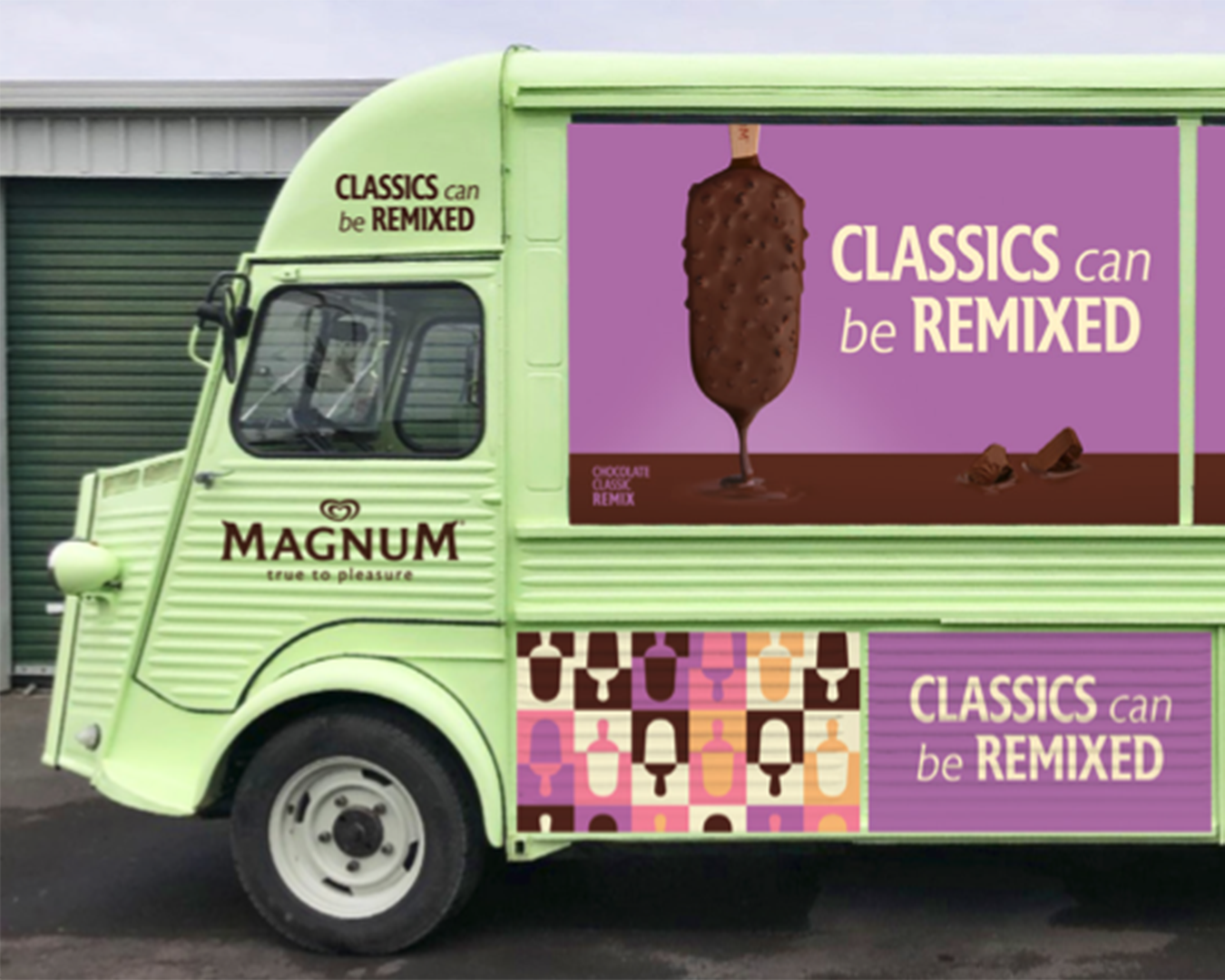 Where To Nab A Free Magnum Remix
Now that you're sufficiently drooling, we have the scoop on where you can score these mouth-watering flavours alongside nostalgic ice-cream truck vibes, for free, while stocks last. The Magnum truck—complete with a live DJ—will be popping up at various locations slinging free Magnum Remixes Friday, both Friday, 11 November and again Sunday, 13 November. Head to Takutai Square in Britomart on Friday from 12pm and throughout the afternoon, then again on Sunday at Hurtlocker in Grey Lynn —catch them if you're heading to Friday Jams in Western Springs from 2:30pm to 4:30pm. You know what to do.
The Details:
What: Magnum Classic Remix Free Ice Cream Truck
When: Friday, 11 November and Sunday 13 November
Where: Takutai Square, Britomart, 12pm - 6pm (Friday) then Hurtlocker at 606 Great North Road, Grey Lynn, 2:30pm - 4:30pm (Sunday)
Keen to remix your day with a fresh new flavour? Head over here for all the details on the Magnum Remix range and stack your freezer for summer.
Image credit: Supplied
This article is sponsored by Magnum and proudly endorsed by Urban List. Thank you for supporting the sponsors who make Urban List possible. Click here for more information on our editorial policy.