Washing your hair with solid shampoo and taking your keep cup everywhere is a solid way to make sustainable changes, but it's super easy to forget that the environment comes into the equation with pretty much everything we do, and that includes getting married. Yup, you can even make conscious choices about your frock, so listen up brides (and dutiful bridesmaids) because a new sustainable and cost-effective route to the dream dress is here.
New Zealand luxury bridal designer Trish Peng has just launched Yours Truly, a store where you can buy or sell pre-loved wedding dresses and sample gowns. Not only does the store feature Peng's designs, but other beloved labels like Rue de Seine. You're probably wondering how on earth you'd find a fitted dress that flatters you too, but Yours Truly clientele will be given the full Trish Peng experience with service by the team and access to onsite alterations, with Peng's workroom cohabiting the showroom space.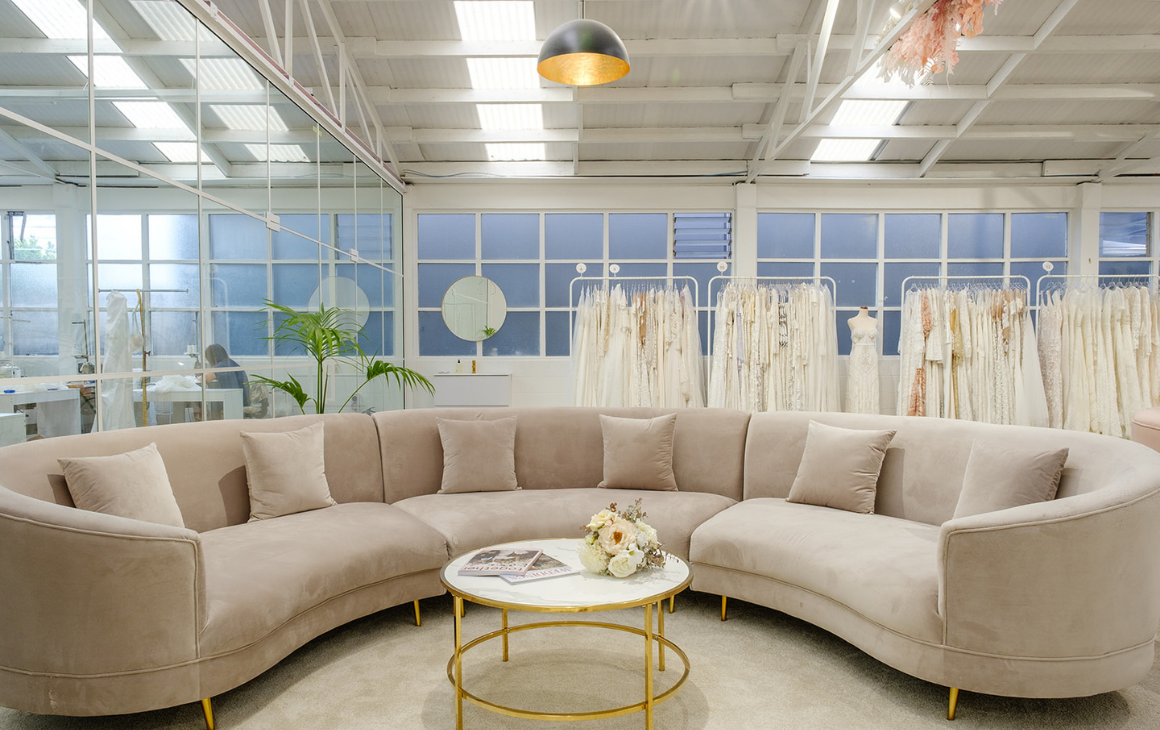 If you've had your special day, it could be time to sell and give the dress a long life of wowing guests and making brides shine. Are you really going to wear that wedding dress again? (where, why and other pressing questions). If you're looking to buy, you'll be browsing stunning gowns with more affordable price tags, as well as addressing wastage in the fashion industry by shopping dresses already in circulation.
Dresses are now available for viewing by appointment at the Yours Truly showroom, located next-door to Peng's existing flagship store. Sharing the bridal magic around, ten dollars from every sale will go to charity, with a selection of worthy causes for you to choose from including Women's Refuge, Starship Foundation and Breast Cancer Foundation NZ.
You've probably heard the saying that the most environmentally friendly garments are the ones you already own, and sourcing a dress through Yours Truly will keep these gorgeous creations dancing into the night as they were intended. Genius idea we say, brides past and future unite!
The Details
What: Trish Peng's pre-loved bridal showroom Yours Truly
Where: 37 Mackelvie Street, Grey Lynn, Auckland
When: Now available for viewing by appointment
Check out our roundup of Auckland's best bridal designers.
Image credit: Yours Truly