Living through the tumult of 2020 has given us all a newfound appreciation for nature, authentic experiences and wide-open spaces. Make this year all about immersive, experiential travel and book a trip to Australia's island state of Tasmania.
With a thriving arts scene, fascinating wildlife, pristine wilderness and mouth-watering foodie experiences, Tasmania is the perfect destination for a memorable and rejuvenating overseas getaway for every type of traveller.
If Tasmania wasn't already on your radar, we've compiled a list of reasons for why it should be!
See Amazing Wildlife
Tasmania is as close to a safari experience as Australia has — Narawntapu National Park in the state's north is even known as the Serengeti of Australia for the abundance of its native wildlife. Narawntapu is not unique in its claim to a wealth of wildlife, with around 40 per cent of Tasmania protected by national parks and reserves, half of which is listed as World Heritage wilderness, protecting an astonishing diversity of flora and fauna.
For guaranteed wombat sightings, head over to Maria Island National Park, a natural wildlife sanctuary accessible only by a daily ferry service from Triabunna on the east coast. The island is positively brimming with these very endearing native Aussie animals—the largest burrowing herbivorous mammal—as well as all of the state's 11 endemic bird species and Tasmanian devils.
For the rare chance to get up close to Tasmanian devils, take a night tour at Devils @ Cradle Tasmanian devil sanctuary, Bonorong Wildlife Sanctuary or East Coast Natureworld. Sunset experiences at Devils@Cradle include wine and nibbles, while guests at the Devils in the Dark experience at East Coast Natureworld can enjoy a glass of Tasmanian wine and a cheese board and watch the nocturnal antics of these extraordinary animals up close.
On Bruny Island, keep your eyes peeled for rare white wallabies or take a flight to Melaleuca in the uninhabited Southwest Wilderness to see one of the world's rarest birds, the critically endangered orange-bellied parrot, from the bird observatory.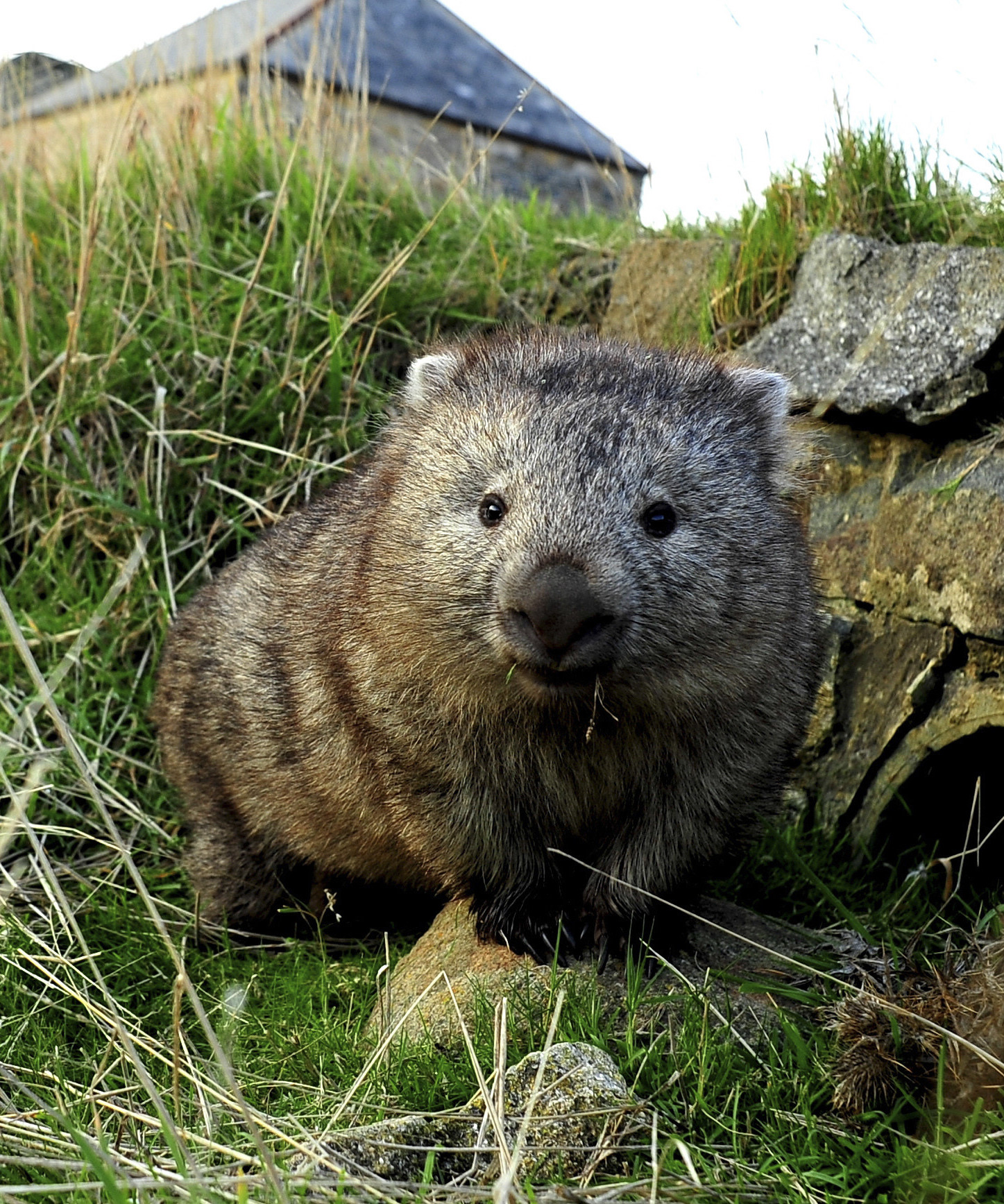 A wombat on Maria Island
Mountain Bike Riding
Tasmania is home to some world-class mountain biking trails, so this is the perfect opportunity to ignite the senses, get the blood flowing and shred some of the planet's most scenic and well-built trails.
Located in north-east Tasmania, surrounding the former tin-mining town of Derby, the Blue Derby Mountain Bike Trails is widely known as one of the world's premier mountain bike networks with 125km of purpose-built trails to suit every skill level and riding style (yep, if we can do it, you can!) in a pristine natural environment.
Take a ride from the mountains to the sea on the Bay of Fires Trail, a 42km wilderness trail that starts at the top of the Blue Tier mountain range and winds all the way to Swimcart Beach on the world-famous larapuna/Bay of Fires.
In The Wild
There's no better place to bring out your wild and adventurous side than Australia's island state. Take a bucket-list multi-day rafting expedition through deep gorges, across tranquil pools and through temperate rainforests on the revered Franklin River, one of the world's last great wild rivers. Or, hike across beaches and over the Ironbound Range on the 85km South Coast Track with Tasmanian Expeditions.
Find Your Feast
There are many delicious reasons to travel to Tasmania—and the food scene is definitely one of them. While the fine dining options are aplenty, the state's real point of difference—and appeal—is the short distance between paddock/trawler to plate and the opportunity to meet the growers, distillers, winemakers, chefs, fishermen and beekeepers on tasting trails and truffle hunts at farm-gates and vineyards.
Hunt for truffles at Truffles of Tasmania, where you can take a tour to learn the art of growing, hunting and grading truffles or join one of Sirocco South's foraging tours. Host Mic Giuliani takes up to six guests at a time on the ultimate food treasure hunt, teaching visitors how to identify local flavours like native greens, wild asparagus, mushrooms and saltbush. The forage finds are then combined with local seasonal meat to create a six-course luxury lunch paired with wines by award-winning Bream Creek Vineyard. We'll cheers to that.
Prefer to do it yourself? Take a self-guided road trip along The Cradle to Coast Tasting Trail across north-west Tasmania, chatting to the makers and sampling everything from olives to fresh produce, hand-crafted ale and cider to the whisky named as Australia's best single malt.
Get Your Heart Racing
Wilderness hovers at the edge of even the cities in Tasmania. Hailed as 'the most magnificent paddling destination in Australia', it's hard to believe Bathurst Harbour, part of the UNESCO World Heritage Wilderness Region, is just 100kms from the capital city of Hobart. Immerse yourself in the staggering natural beauty of Bathurst Harbour and Port Davey with a multi-day sea kayaking journey with Roaring 40s Kayaking.
If you prefer mild to wild, there's more serene paddling at Corinna, a historic gold-mining town in the rugged and pristine takayna/Tarkine wilderness of Tasmania's north west. Hire a kayak from Corinna Wilderness Experience and drift down the dark waters of the Pieman River to Lovers Falls, or perhaps paddle among platypus on the mighty River Derwent on a three-hour guided tour with Tassie Bound Adventure Tours.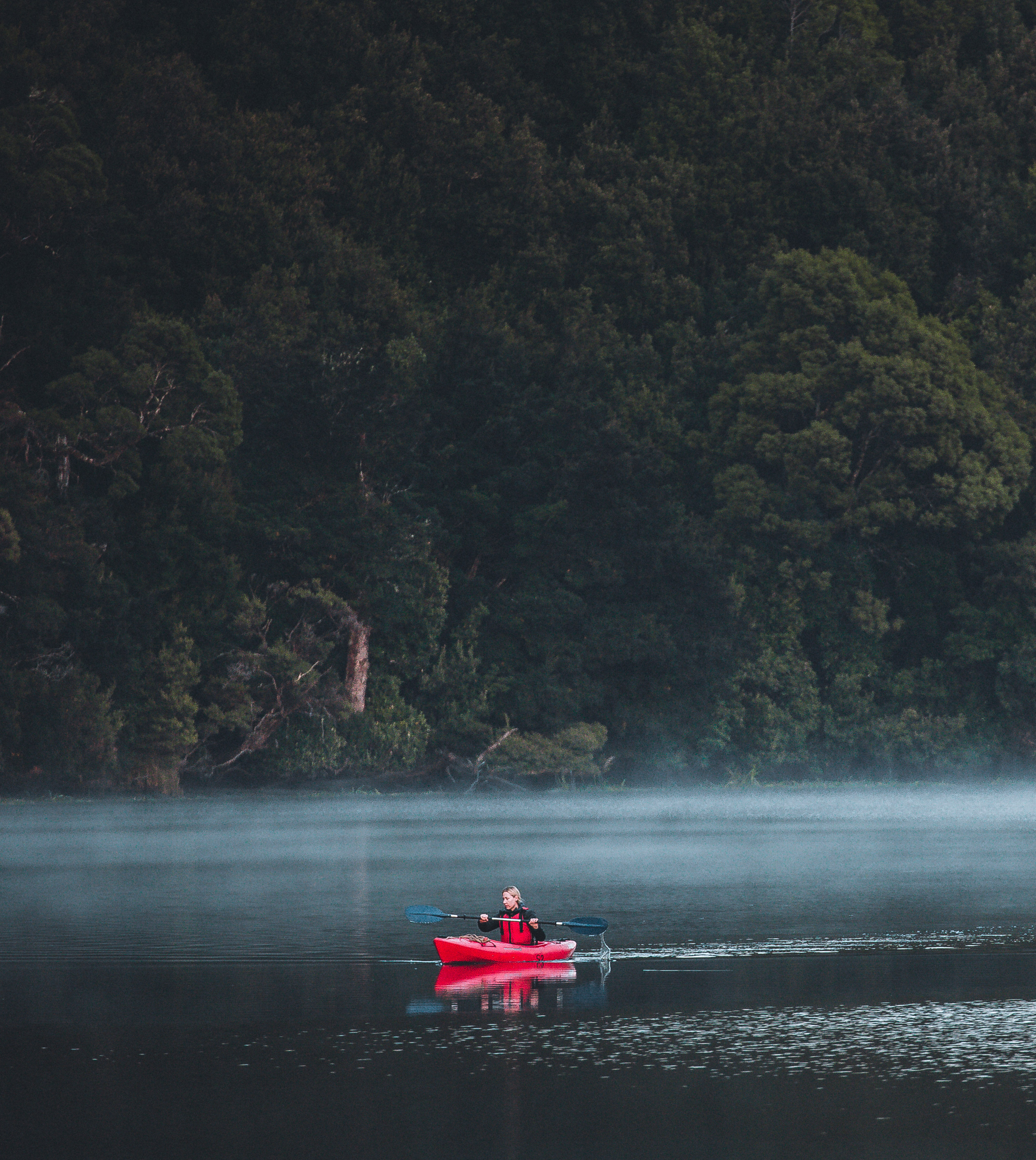 Pieman River
Go Deep
​Some of Australia's most spectacular and deepest caves can be found in Tasmania. Although there are more than 300 caves in the state, most are restricted to avoid damage. The good news is, there are still plenty of caves on show. Go underground at Hastings Caves in the far south, where you can also swim in a warm thermal pool, or choose from two show caves in Mole Creek Karst National Park in the north, where ranger-led tours unveil a wonderland of stalagmites and stalactites. For the adventurous, Wild Cave Tours operates an eight-hour "wild" spelunking tour at Mole Creek, which includes two caves not otherwise open to the public.
Get Cultured
Yes, Tasmania has breathtaking scenery, pristine wilderness and an abundance of world-class food but the island state also has a rich art and cultural scene. Home to artists, designers and performers who are inspired by Tasmania's beauty and history, there is no shortage of arts and cultural experiences to appeal to every culture seeker.
The underground and irreverent The Museum of Old and New Art—aka MONA—is a mind-blowing must-do on the outskirts of Hobart, with galleries, a hotel, winery, brewery, bars and restaurants. The museum is open Friday to Monday and pre-booking your visit is essential.
Take in the exhibitions at Design Tasmania, a not-for-profit design centre located in Launceston's iconic City Park. Designed to showcase the state's incredible creative talent, there are five galleries of furniture and crafts, including a wood collection featuring designs using native Tasmanian timbers.
With unrivalled natural splendour, a world-class foodie scene, an eclectic cultural calendar and wild adventures aplenty, there's no better time to book a well-deserved trip to Tasmania.
Image credit: Stu Gibson (hero image: staircase to Lovers Falls, Pieman River), Tourism Tasmania & Dominic Zeng Photoart (wombat on Maria Island), Off the Path (kayak on Pieman River)
Editor's note: This article is sponsored by Tasmania — Come Down For Air and proudly endorsed by Urban List. Thank you for supporting the sponsors who make Urban List possible. Click here for more information on our editorial policy.