Raise your hand if you're sick of the same old things; the same four walls, the same people (sorry flatties), the same beach, the same bar, the same everything. We feel you.
It's been a big year, so to say we're ready for summer would be the understatement of the decade. We're so keen to break out of our regular routine, experience something new and fresh, and make some unfrogettable memories while we're at it. Who's with us?
Well, you're in luck, we've teamed up with 100% Pure New Zealand to dive deep into the best ways to upgrade your classic Kiwi summer. Let's do this.
Take On Twilight Sips
Queenstown
It's not a true Queenstown trip if you're not discovering local sips. While the region is known for its phenomenal wines and vineyards, don't discount their killer craft beer scene either. Taste the best of both worlds on Altitude Tour's luxury twilight tour, as you trek around Queenstown and Gibbston in a classy Mercedes van —we could get used to this. No less than 12 beer and wine tastings are on offer, so come prepared.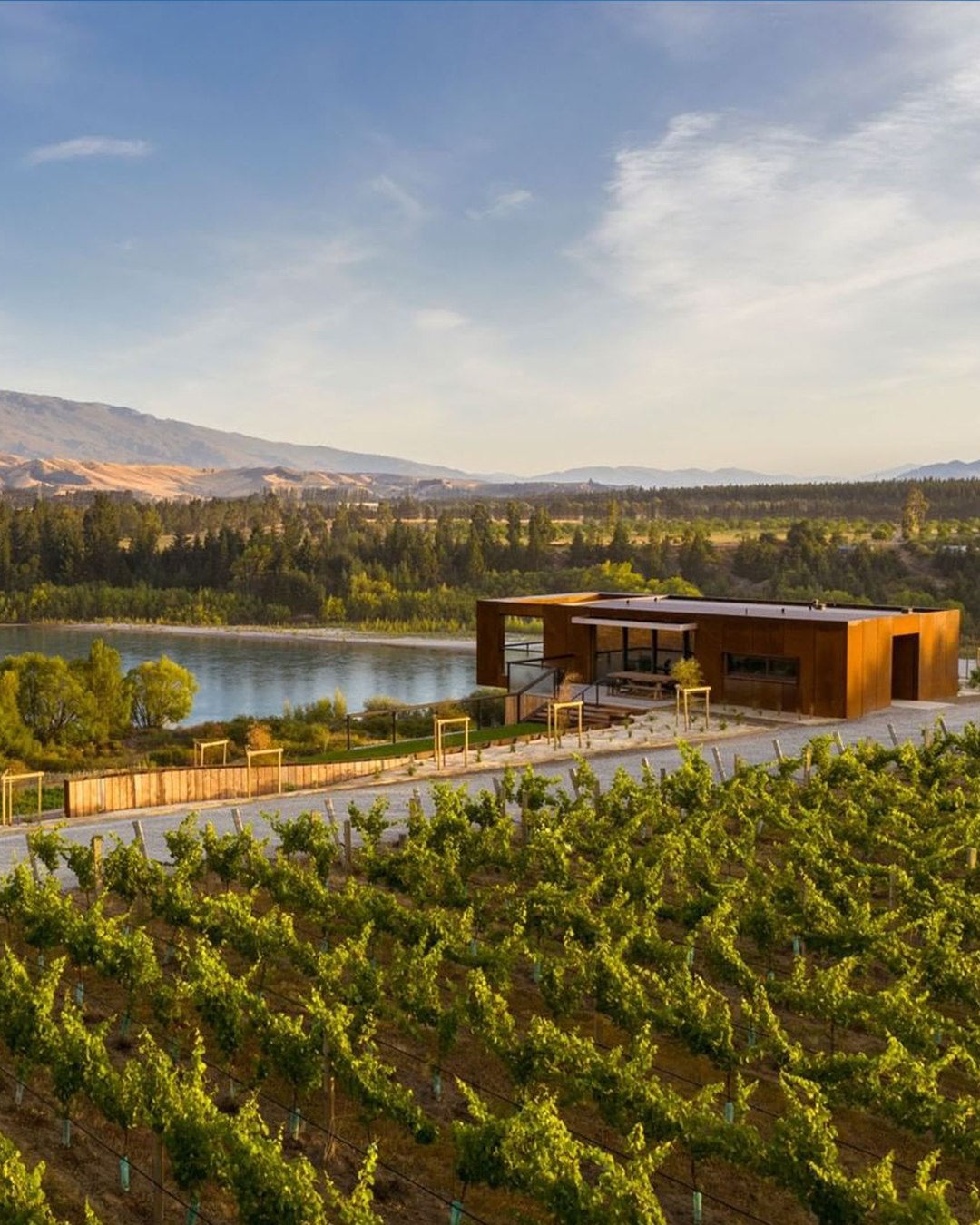 Set Sail Through Abel Tasman
Nelson
Take to the picturesque waters with a full-day sail along New Zealand's most breathtaking coastline with Abel Tasman Sailing Adventures. You'll discover white-sand beaches, tranquil islands and some rather adorable locals—the fur seal colony. Break for an all-inclusive lunch at the blissful Anchorage Beach before returning by boat to Kaiteriteri Beach. If you'd like to discover more of the natural treasures on-land, opt for a walk and sail excursion instead.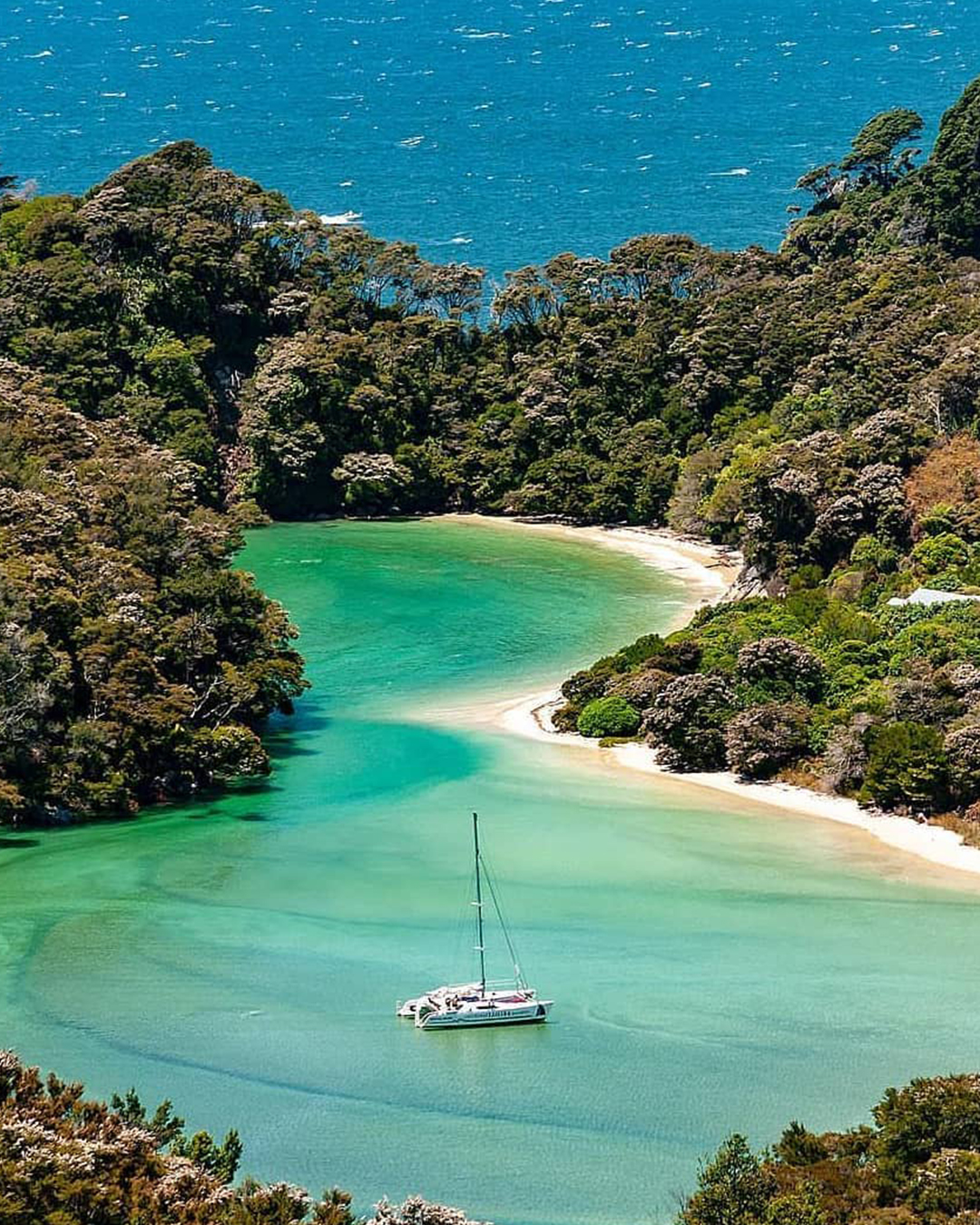 Lift Off With A Parasail Flight
Bay of Islands
If you're keen to dip your toes into airborne activity, parasailing might just be for you. You begin strapped into a harness, seated on the back of a moving boat, until the wind scoops up your parachute and you're away. At Flying Kiwi Parasail you can fly on your own, with a friend or even as a trio. Upon take off you might even be able to spot the 'hole in the rock,' some cheeky dolphins or Orcas—how dreamy.
Go Island Hopping
Whakatāne
Tucked away along the Bay of Plenty coastline near Whakatāne, Moutohorā (Whale Island) is a hidden gem boasting plenty of natural beauty to discover. The Island itself is pest-free, so you can expect to find an abundance of native flora, fauna, sea life and birds just absolutely thriving. Your four-hour tour with ​​Moutohorā includes a boat trip and guided exploration, as well as the chance to dig your own natural hot spring at hot water beach Onepū (Sulphur Bay).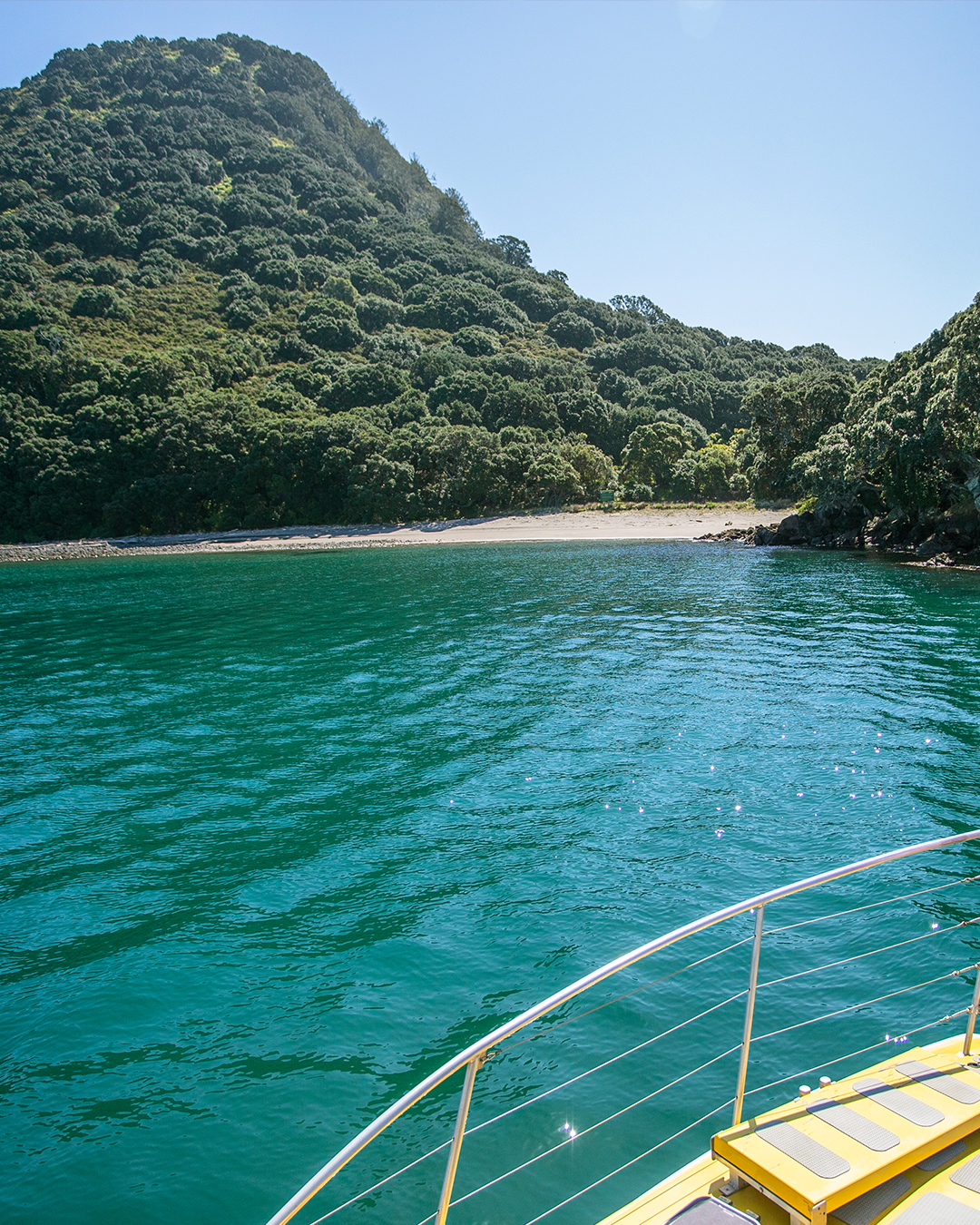 Make Good On Martinborough
Wairarapa
Those in the know are well aware that Martinborough is NZ's next up-and-coming wine destination. This quiet little village just up from Wellington boasts some of the finest drops in the country, and friendly faces to match. With more than 20 cellar doors located near the town centre, you really can't go wrong. Explore all of this and much more as part of a cycle tour with Green Jersey Explorer Tours—lycra optional.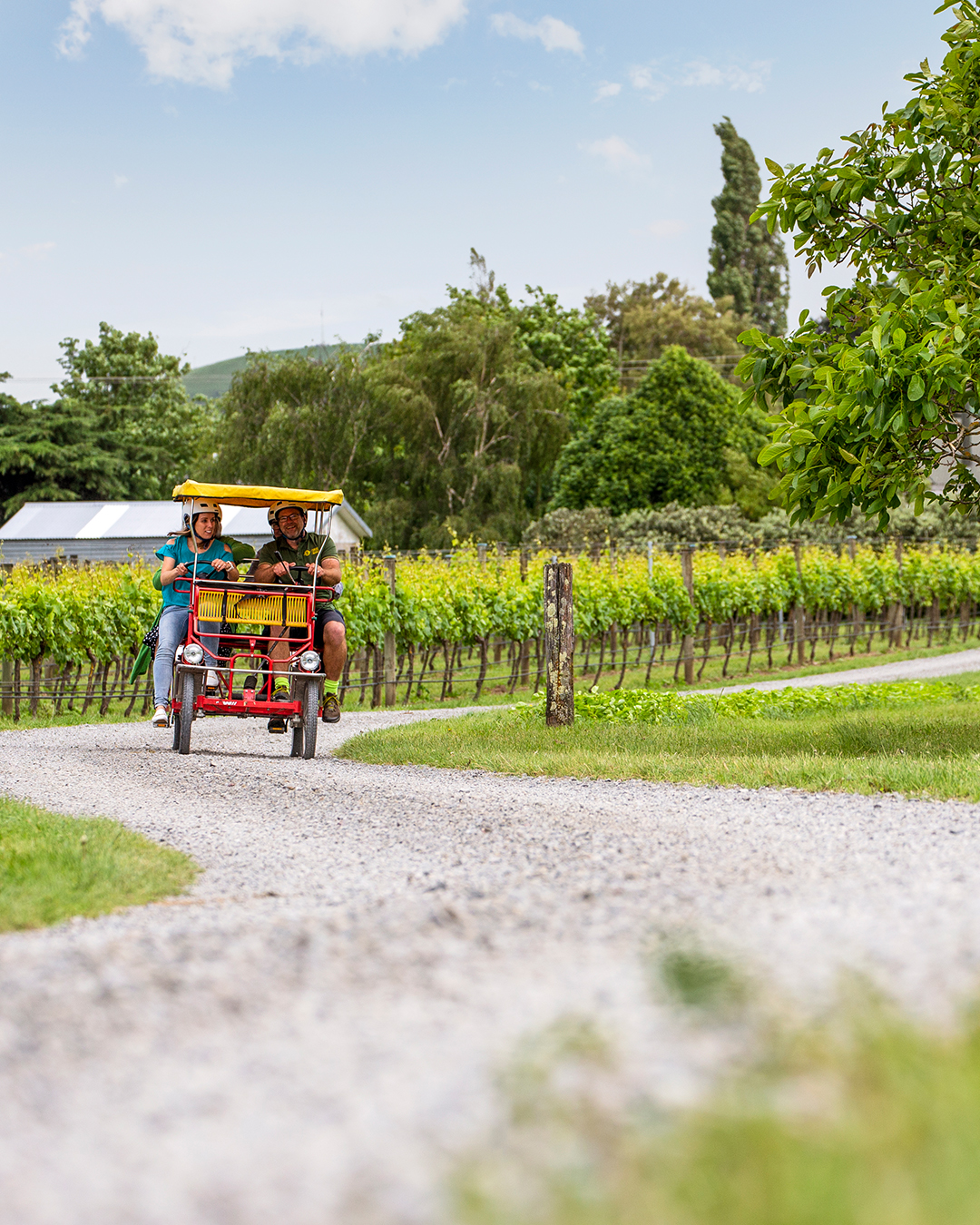 Kayak Cathedral Cove
The Coromandel
Most childhood summers would have involved at least one trip to the iconic Cathedral Cove. But here's a question, have you ever arrived by kayak? Next time you find yourself heading to the Coromandel, add this to your to-do list. You'll explore the natural wonders of ​​Te Whanganui-A-Hei Marine Reserve to the fullest, from hidden sea caves to marine life and of course, the show-stopper, Cathedral Cove. Alternatively, head off the beaten path with the Remote Coast Tour which meanders through rock gardens and ancient volcanic islands.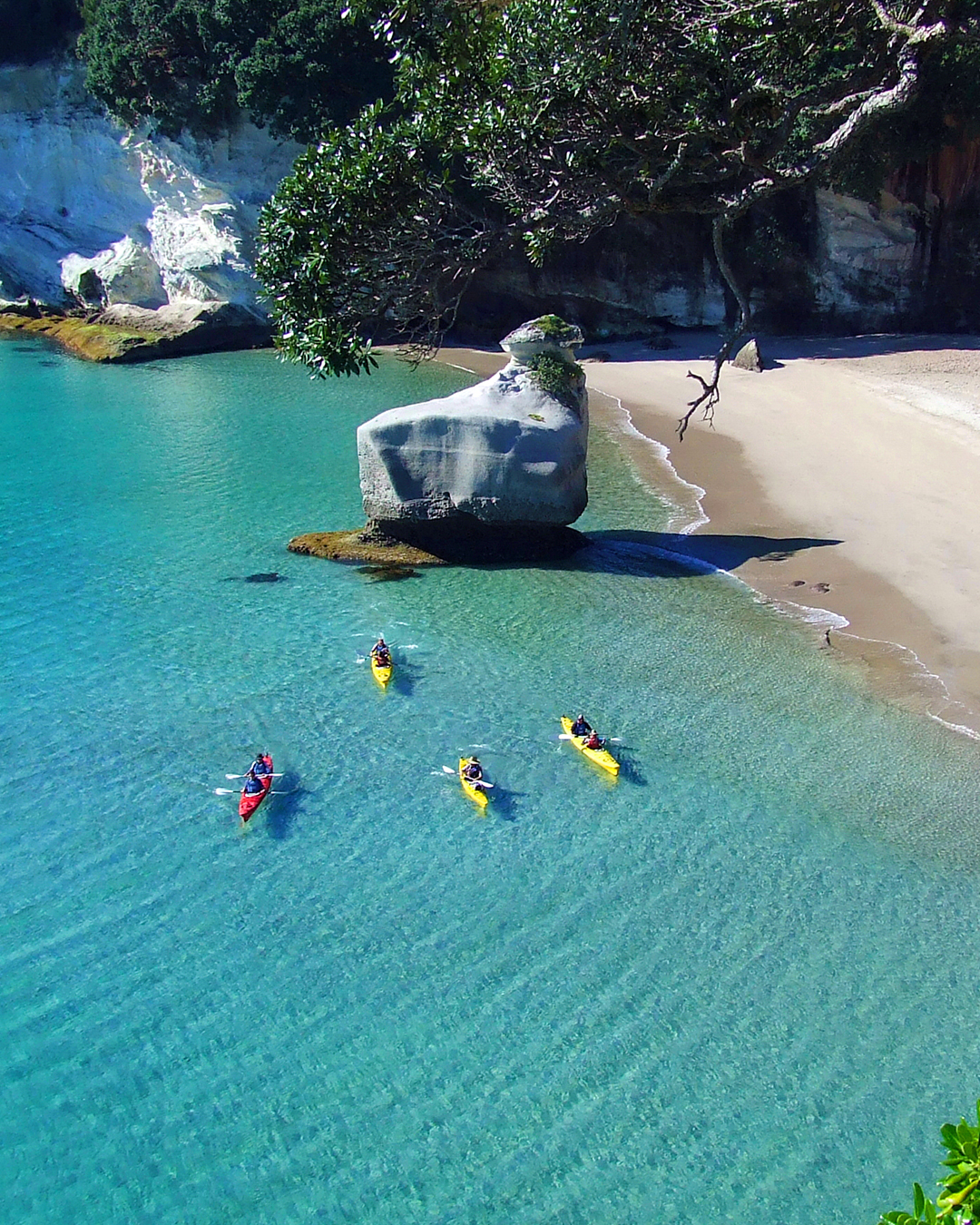 Bike Among Beauty
Wānaka
There are few better ways to explore Glendhu Bay and Lake Wānaka than by bike. Lucky for locals and visitors alike, the adventure mecca ​​Bike Glendhu makes this dream a reality. Here you'll find 30km of trails winding through the natural landscape, offering pockets of delight with epic views, untouched greenery and peaceful rivers. You can rent bikes and gear at their off-the-grid hub; Base 334, and fuel up with a feast at Velo Cafe.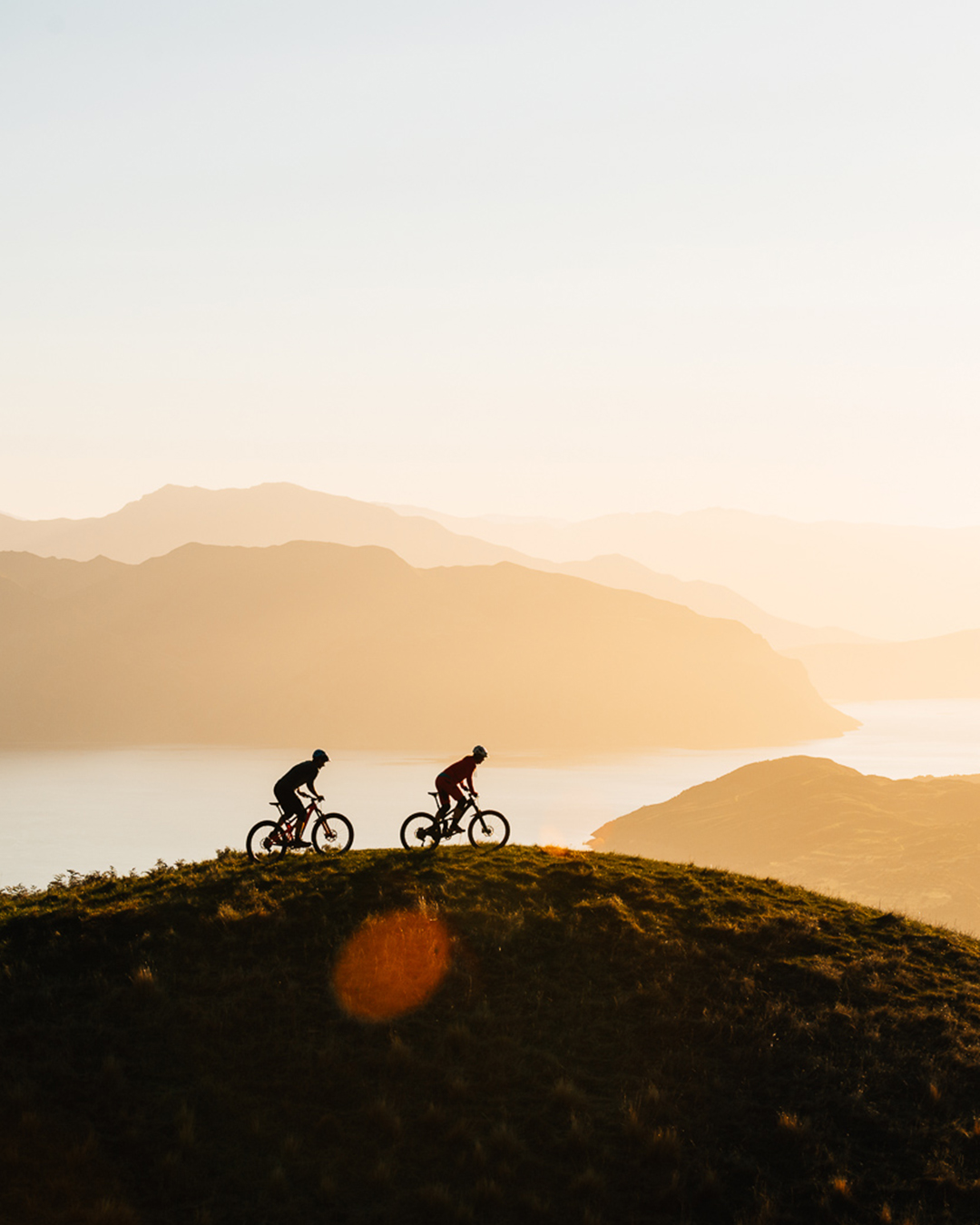 Wander The West Coast
West Coast
They don't call it the 'Wild West Coast' for no reason. Packed with jaw-dropping scenery and immersive natural adventures, NZ's West Coast is an absolute must-do. Top of our list is checking out the stunning blue waters of Hokitika Gorge, climbing to new heights at West Coast Treetop Walk and exploring Mt Cook, Franz Josef and Fox Glacier. Take the admin out of trip planning and book in with Hokitika Scenic Tours to get the most out of your West Coast summer.
I don't think we have to tell you twice, when it comes to summer, we are SO READY to start exploring and do something new. Whether it's island-hopping or wine excursions, you can't go wrong with these epic experiences. Visit newzealand.com for more summer travel inspiration.
Editor's note: This article is sponsored by 100% Pure New Zealand and proudly endorsed by Urban List. To find out more about who we work with and why read our editorial policy here.
Image credit: Supplied, Altitude Tours, Abel Tasman Sailing Adventures