Sitting at the base of Bob's Peak Mountain and the iconic Skyline Gondola, Queenstown's rad new dining and entertainment precinct, Upper Village awaits. While its name may suggest something out of Gossip Girl, we can assure you, with its fun and flavourful eateries, interactive bowling alley, epic arcade and frozen wonderland it may have the architectural design aesthetic of the Upper East Side—but it's far more fun, friendly and uber approachable, XOXO Urban List.
While not all its venues are open to the public just yet (you'll need to hold your little horses for chocolate and gelato), here's everything you need to know about this new must-visit Queenstown location.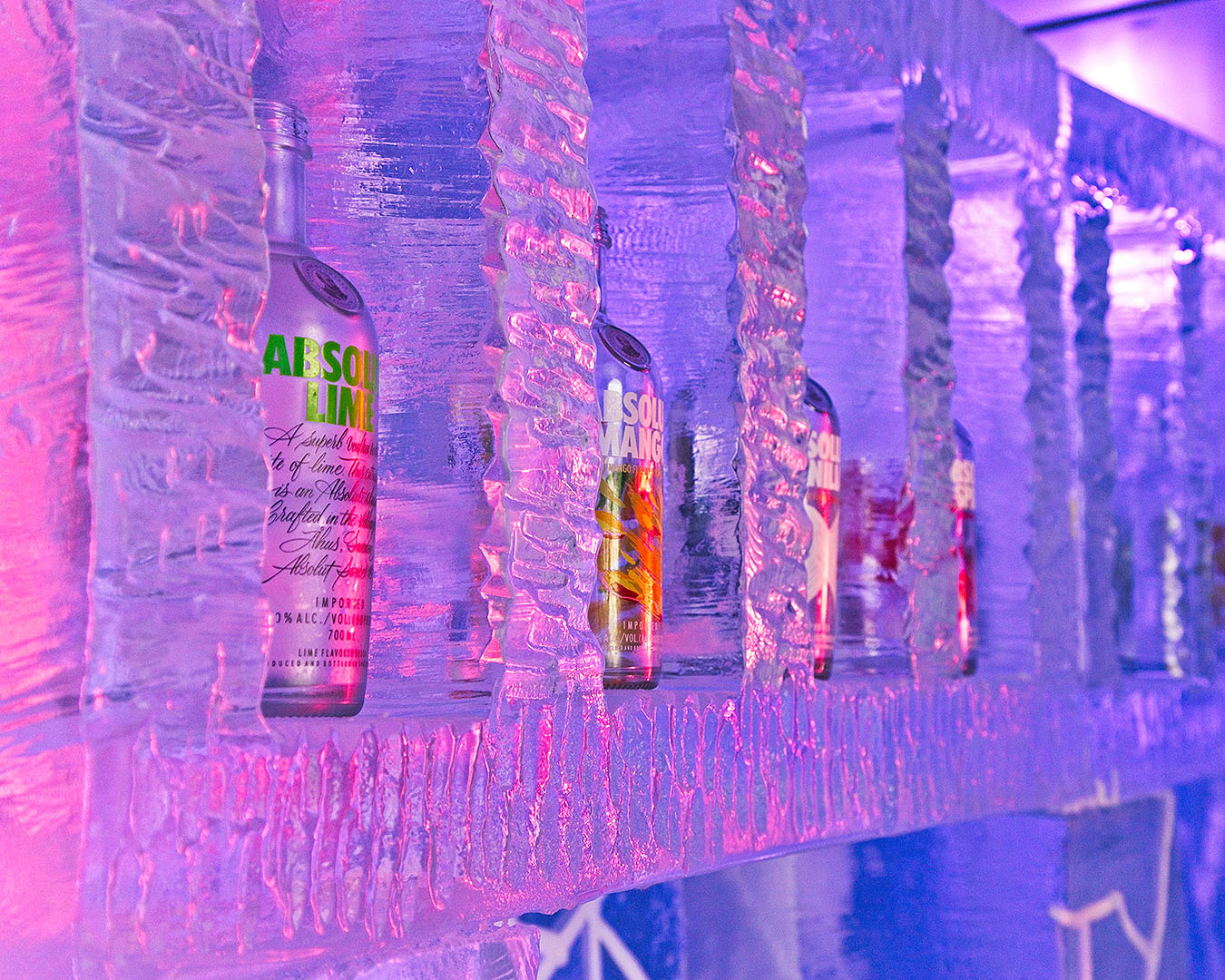 Queenstown Ice Bar
Not just a bar, an experience and a darn memorable one at that—we mean, how could a Scandinavian-inspired cocktail lounge built from 25 tonnes of hand-carved, glass-like ice architecture not be? Queenstown's newest ice bar is bringing an elevated take on the classic ice bar we all know and love. How? With an expertly curated cocktail menu, a striking lounge bar and luxurious winter warmers to keep you toasty inside—think cosy coats, hats, boots and accessories. Whether you're after a pre-dinner tipple, après ski beverage, or just want an excuse to drink a delicious cocktail before midday, step inside this crystal-like wonderland and experience the magic of winter all year round.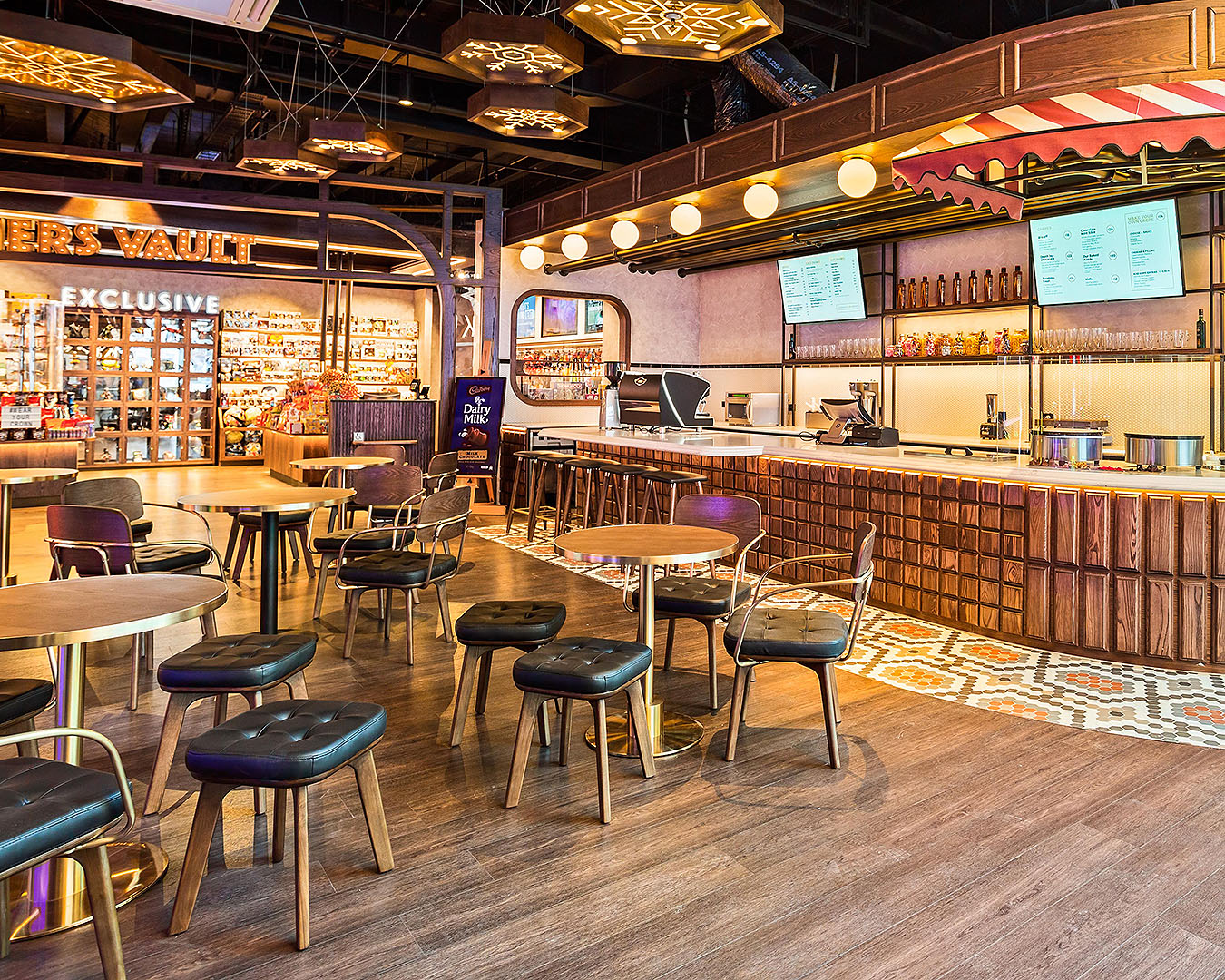 Kingpin
Just when you thought this place couldn't get any cooler—say a big fat hello to Kingpin. Originating in Melbourne, this bowling alley meets arcade-escape room-virtual reality-karaoke-bar-restaurant (one moment while we catch our breath) is everything you ever asked for and more when it comes to an epic day or night out. Whether you're on your first date, a mate date or want an insane location for your next celebratory shindig, look no further. Start with the not-your-average bowling, bowling—the main bowling alley is fitted out with the coolest technology that follows the ball along the lane (think burning flames and colourful bubbles)—welcome to the future baby! Next, grab your pals for a bit of 'friendly' competition on the 120 arcade games and hyper-realistic VR experiences and collect tickets to score prizes. Don't forget to order yummy cocktails and gourmet eats throughout from their interactive app (they'll be delivered to you #yesplease). And if you're still hungry for more, there are two escape rooms, three private karaoke rooms (Mariah, anyone?), table tennis, pool and darts—you'll literally never want to leave.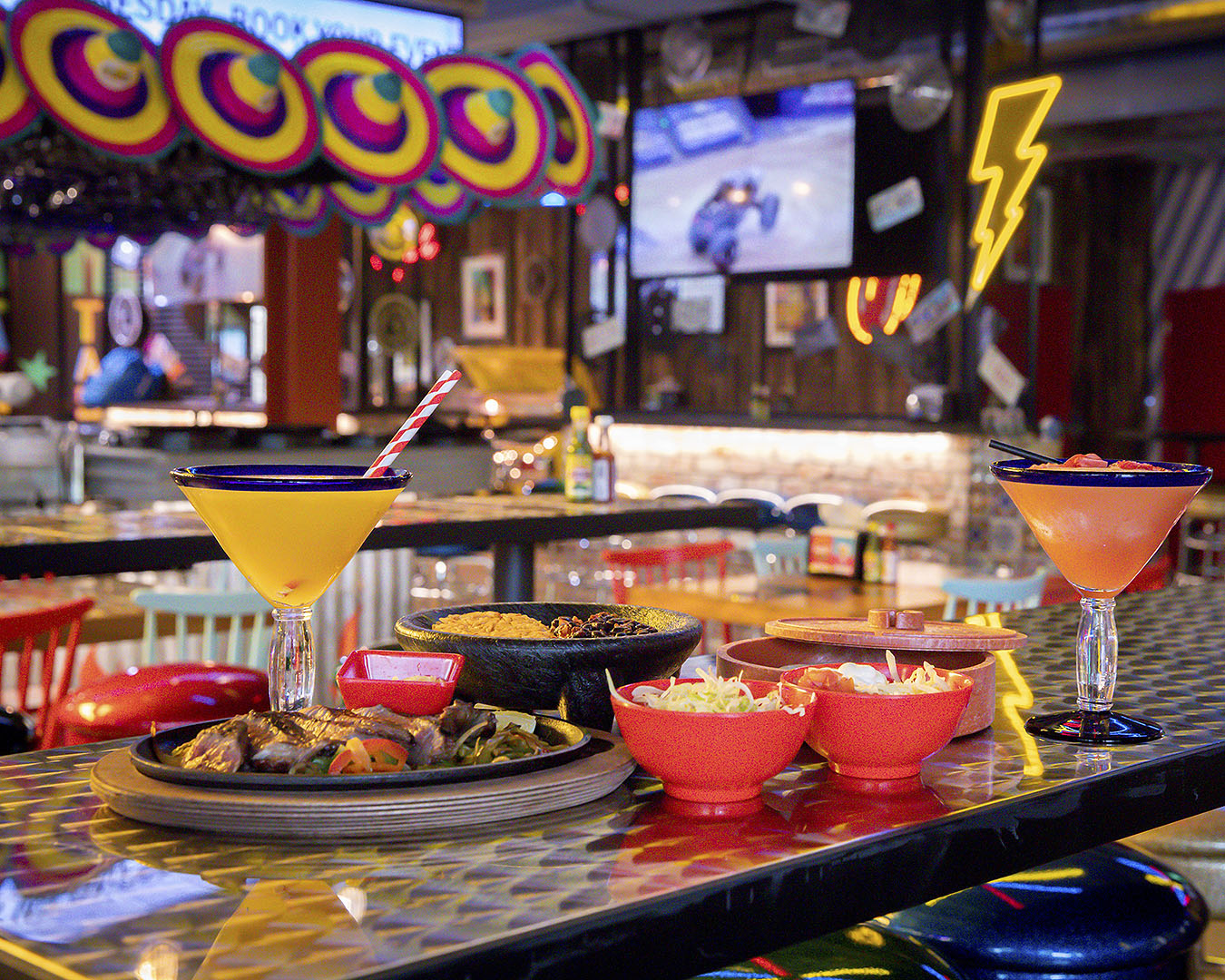 El Camino Cantina
You can't go wrong with a bit of Tex-Mex every now and again, especially when it comes from a restaurant that already has a cult-like following across the ditch. Meet El Camino Cantina, Queenstown's new tasty Tex-Mex eatery. When you're served with bottomless baskets of complimentary tortilla chips and salsa to start, you know you're in the right place. But do yourself a favour, and make sure you save room for the fiesta of food that's to come—the menu boasts all the classics from tacos to sizzling fajitas, chicken wings and nachos. And, of course, it wouldn't quite be Tex-Mex without colourful 'ritas' to wash down the deliciousness—think classic, mango, strawberry, passionfruit and the only-available-in-Queenstown, feijoa. Make the most of the epic weekday deals that include $2 Taco Tuesday and 20-cent Wing Wednesday (to put that into perspective, that's 10 tacos or 100 wings for a lazy $20 note—hell yeah).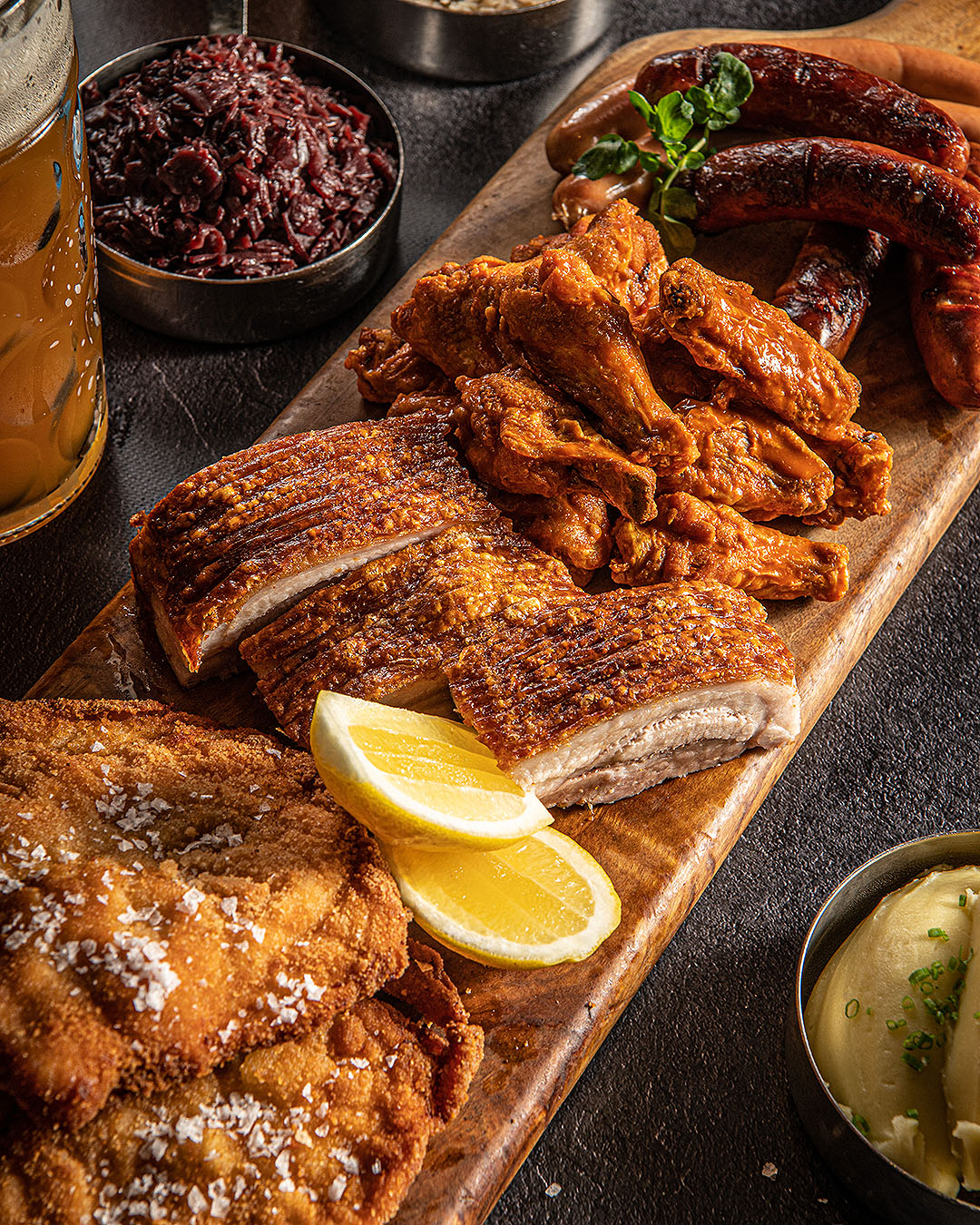 The Bavarian
The borders may be opening, but there's no need to pack your bags just yet. This MASSIVE family-friendly restaurant (355-seats to be exact) offers a unique German-inspired 'beer hall' experience right in the heart of Queenstown. Sticking true to its roots, The Bavarian serves up perfectly golden schnitzels, freshly-baked pretzels, pork knuckles with crispy crackling, and an epic pork belly—as well as all the classics you know and love like big cheesy burgers, and build-your-own salads. Alright, alright, we know what you're waiting for—it wouldn't be a European beer house without, well, beer! This joint has a 30-tap beer wall providing all the frothy goods, many of which are directly imported from the iconic Spaten, Lowenbrau, Hofbrau and Franziskaner breweries, plus throw a few Kiwi classics into the mix from Emerson's, Steinlager, Mac's, Speight's, Panhead and Queenstown's own craft brewery Canyon Brewing and you've got the party well and truly started.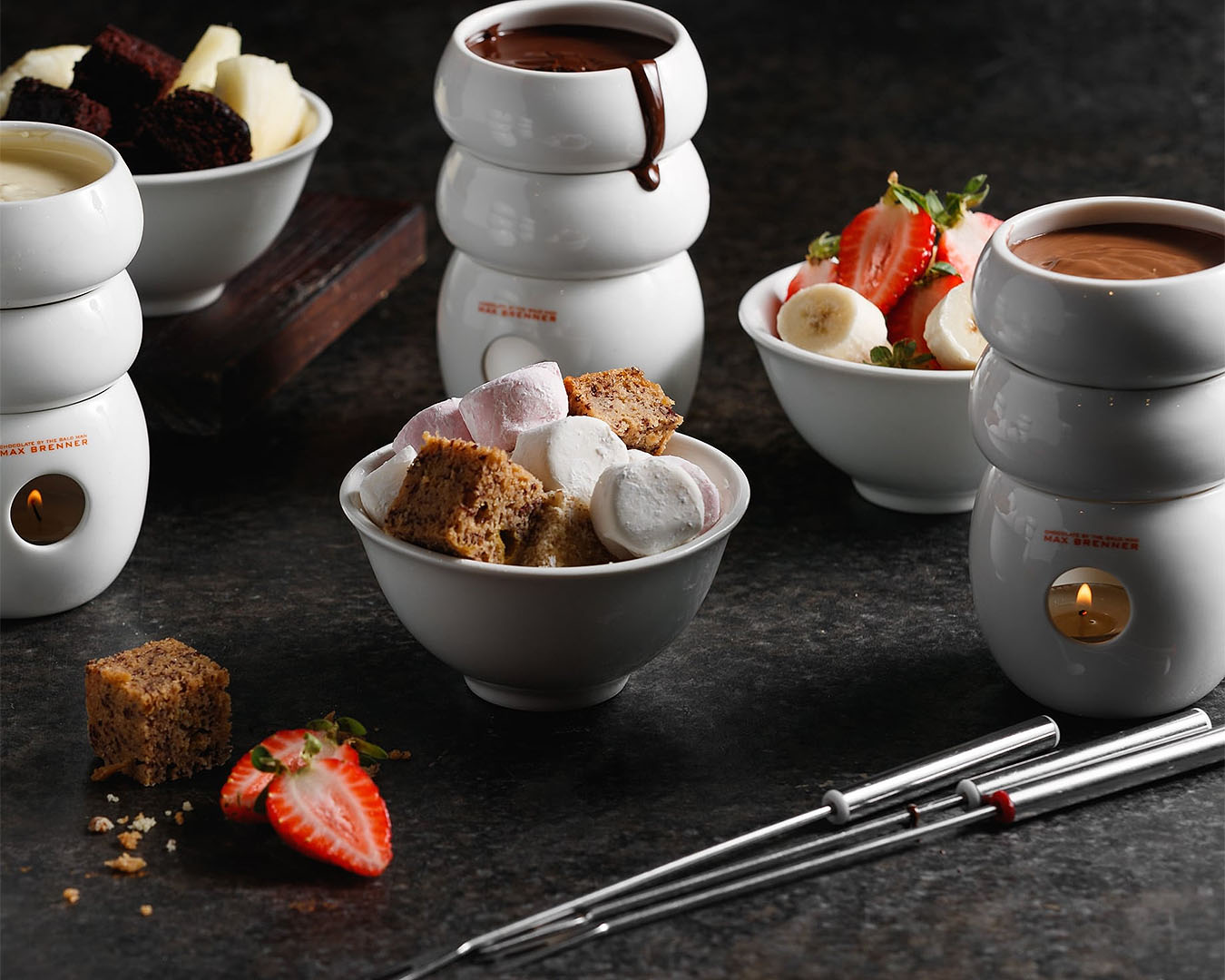 Max Brenner (coming soon)
Sweet tooths (not the hybrid kind) and chocolate lovers, time to get bloody excited! There's soon to be a new cafe in town, and it's dedicated entirely to chocolate—yup, you read that right and you can count us the hell in. Opening this April, Max Brenner is a dessert bar and chocolate shop in one, serving up some of the most unique handcrafted chocolate creations and tastiest treats ever created by humankind. Screw Willy Wonka, this is the golden ticket to chocolate heaven right here! From Belgian waffles overflowing with strawberries and cream to chocolate fondue, dreamy ice-cream sundaes, dessert pizzas and pretty much any other sweet-heavenly treat you can dream up, this place has it all. Disclaimer: We apologise for feeding into addictions, but chocoholics don't mess around, head straight to Max Brenner for the good stuff.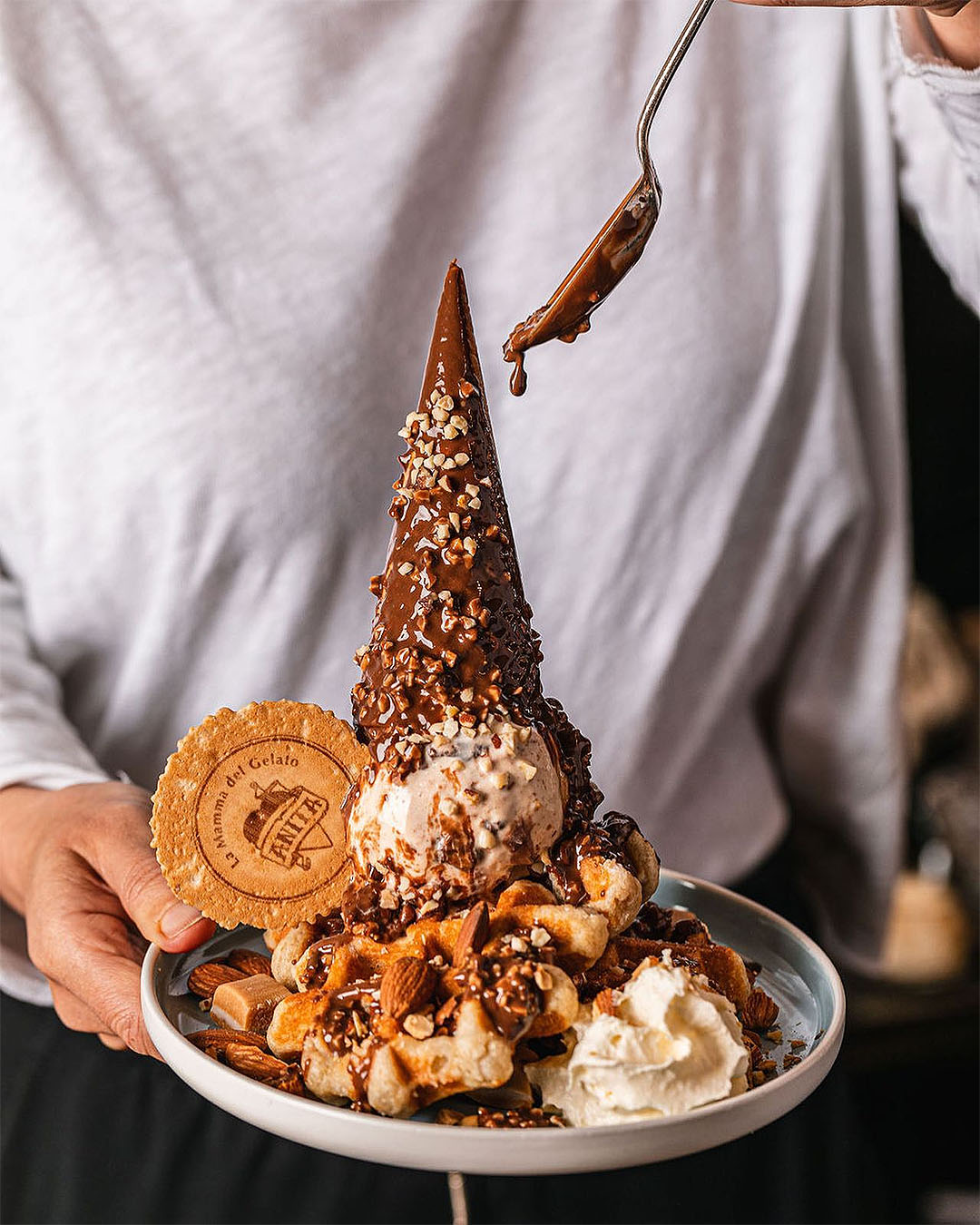 Anita Gelato (coming soon)
I scream, you scream, we all scream for ice cream. Hailing from mama Anita's kitchen in the empire state, Anita Gelato is set to step up Queenstown's ice-cream game one delicious scoop at a time from mid-2022. World-famous and for good reason, this boutique ice-cream parlour was born out of a passion for whipping up tasty treats at home—the OG, Mama Anita and her son would share the goodies with neighbours and friends, now almost 20 years later the insanely smooth and creamy gelato is available all over the world! Whether you're vegan, sugar-free, dairy-free or a lover of all the good stuff (full cream and sugar of course) the menu will make all of your ice-cream dreams come true with over 150 homemade flavours that range from salted bagel (creamy) to banana and date (vegan) and coffee (sugar-free). Oh, and don't forget the toppings—fresh fruit, syrups, chocolates or jams anyone? *I'm not drooling, you are.*
After all that fun you might need a lie-down, here are the best Airbnbs in Queenstown.
Image credit: Upper Village render by Engage Group, Queenstown Ice Bar, Kingpin, El Camino Cantina, The Bavarian, Max Brenner, Anita Gelato.