Bored of hitting the vineyards every time you're in Waiheke? It needn't be all about the grapes. Why not get your summer game on at Waiheke's first gin distillery and garden bar.
Waiheke Distilling Co are opening their doors on Saturday—which also happens to be New Zealand Gin day—to its one-of-a-kind gin bar. Located on Cowes Bay, the garden bar is gonna be THE spot to hit this summer.
Enjoy the picturesque views of the Rotorua and Pakatoa islands while sipping on refreshing gin cocktails garnished with fresh herbs produced right in the garden and nibbling on local produce and delicacies. The summer series menu will include antipasto, cheese, and fruit platters, and of course Waiheke's favourites—Waiheke Island Scotch Egg, Te Matuku Oysters, and Island Gelato.
Owners Liz Scott and Glen Cadwallader will be honouring local produce and botanicals to create a unique experience for their visitors. The distilling company will be launching its Summer Series with three premium gins – Spirit of Waiheke, London Dry, and Red Ruby Gin. Each of these gins has been created keeping in mind the botanicals that Aotearoa has to offer.
To begin the festivities and celebrate the opening with its Summer Series Launch, the team has partnered with Fever Tree Tonic and Aperol - giving you a chance to be the first to taste these gincredible new offerings (see what we did there?).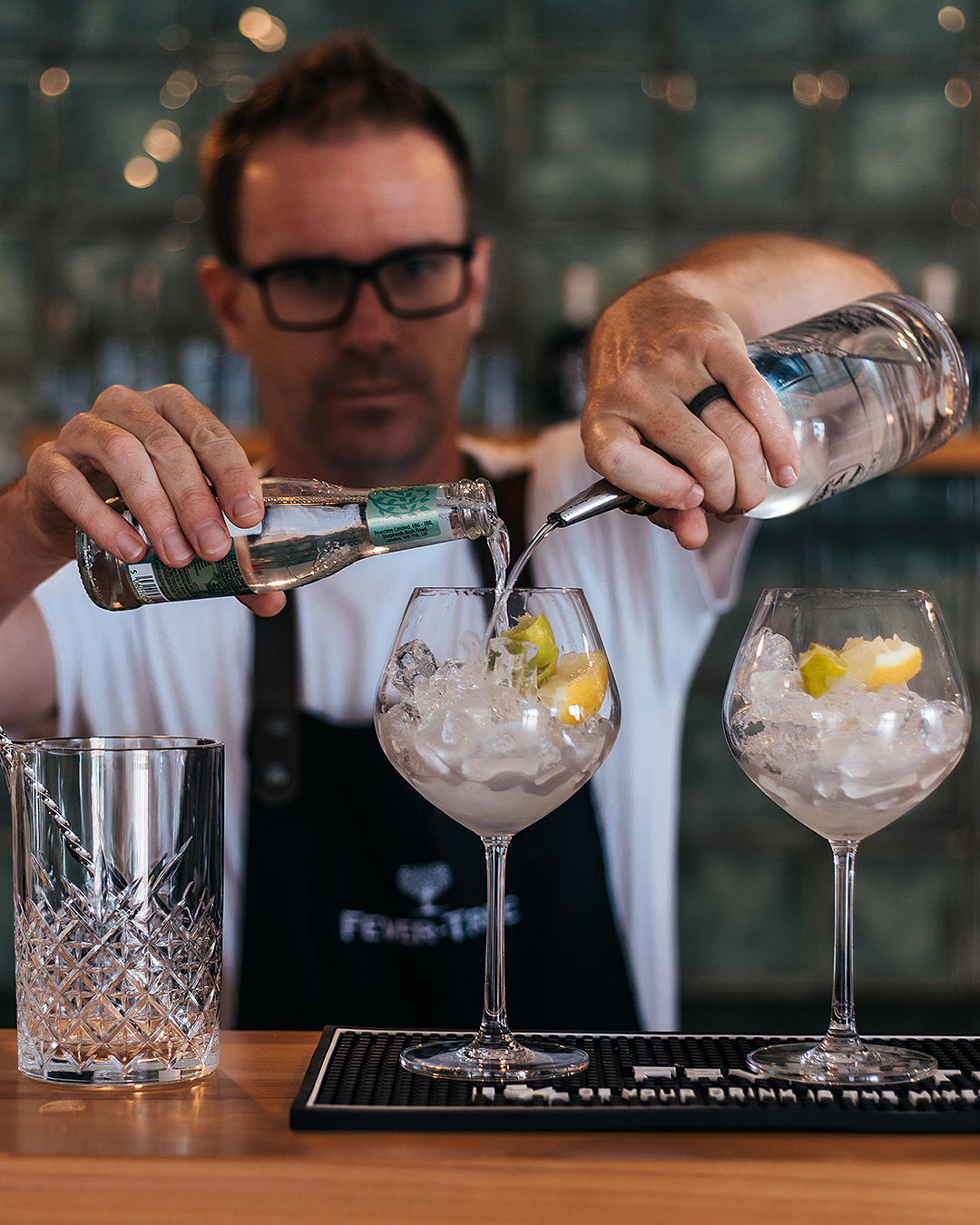 The team takes their support of local business to the next level by collaborating with mixologists from award-winning Ponsonby bar, Clipper, using rosé from four Waiheke wineries to deliver a bespoke frosé menu served alongside with the usual suspects – Aperol Spritz and Prosecco. Get booking as they have limited seating.
Waiheke Distilling Co. gins are available in 200ml and 500ml individual bottles and a three x 200ml pack, available to purchase direct from the distillery and right here from late January 2021.
Let the good times be Gin. To make a booking click here.
The Details
What: Waiheke Distilling Co.'s Inaugural Gin Launch + Waiheke Distilling Co. Summer Series
When: From January 23 to end of summer, Thursday-Monday, 10am - 6pm
Where: 258 Cowes Bay Road, Waiheke Island
Creating a gin bucket list? Check out New Zealand's best artisanal gins.
Image credit: Waiheke Distilling Co.