Summer is cranking in the capital with festivals and events galore, and now there's another reason to get out and about in the city.
From 5 February to 28 March, Wellington's streets will become centre stage for a free, city-wide programme of music, art, dance and theatre as part of the newly launched festival, What If The City Was A Theatre?
Brought to you by the team behind the popular shipping container festival, The Performance Arcade, this new outdoor arts extravaganza will see Wellington's creative community transform laneways, car parks and shopfronts into urban stages.
From drag shows in shop windows to circus displays on the harbour, prepare to be surprised and delighted as you encounter some of the capital's finest performers in unexpected places.
Here's a few acts to keep your eyes peeled for.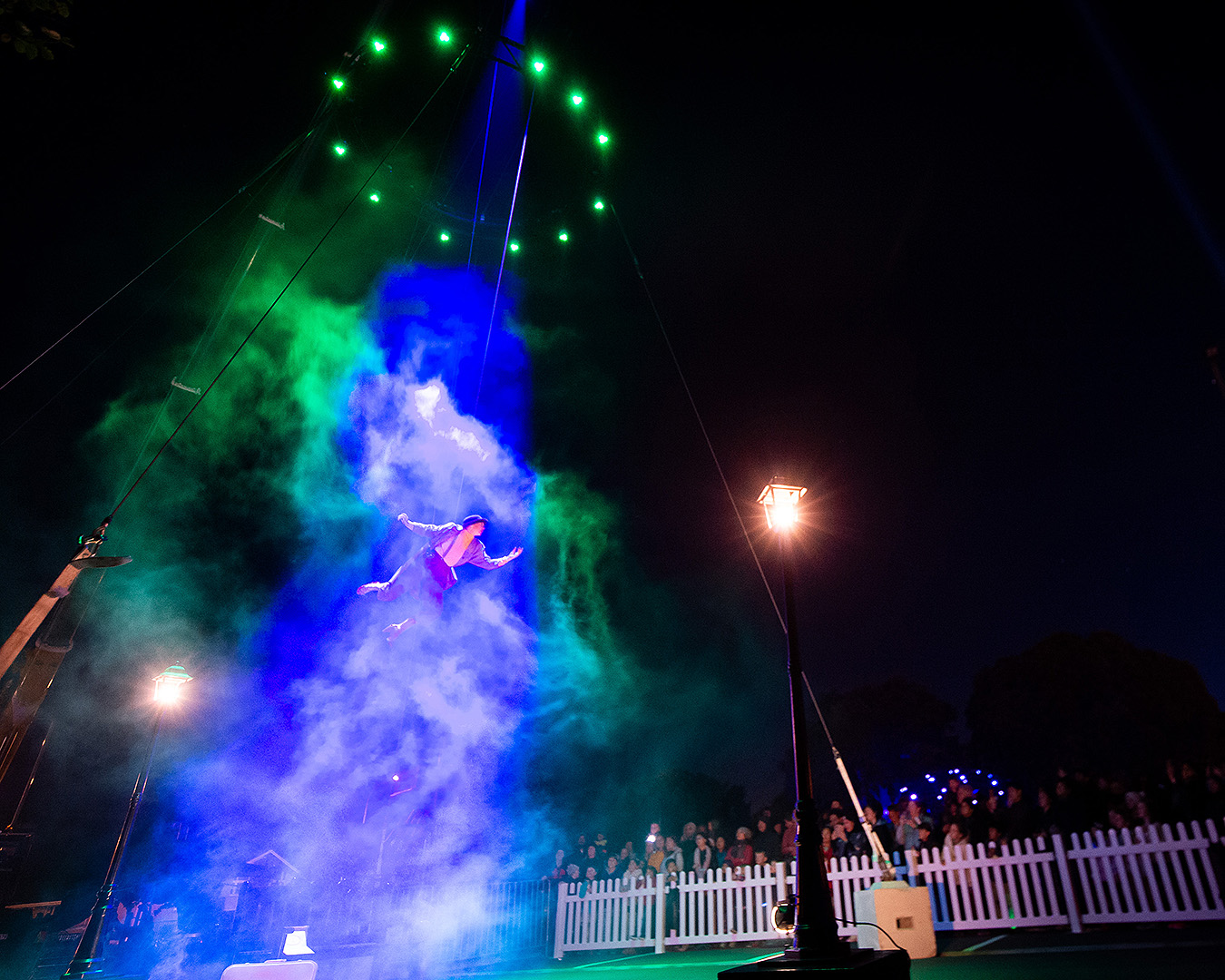 Alien Abduction
Watch your jaw drop with this mesmerising act which takes performance to new heights (literally). In this uniquely designed installation, performers will swing across the night sky, suspended from the famous Hikitia crane in Wellington harbour. Part dance, part acrobatics, this is a captivating tale of UFOs and alien encounters which defies gravity. The 15 minute performance will repeat throughout the evening, so if you happen to be strolling along the waterfront, don't forget to look up.
Where: Hikitia (crane) Great Harbour Way/ Commonwealth Walkway
When: 6-7 March
Flamingo Scooter Ballet
Over several lunchtimes, Wellington's waterfront will become the stage for a colourful scooter spectacle. 20 performance artists will whizz around the waterfront in a choreographed procession, using electric scooters like you've never seen before. Expect to see bold moves and mind-blowing tricks, guaranteed to liven up your lunch break. Who says ballet has to be boring?
Where: Wellington waterfront
When: 18 Feb, 19 Feb, 20 Feb, 21 Feb
Pop-Up Opera
If a bit of lunchtime outdoor opera sounds like music to your ears, then you're in luck, friends. Throughout February, vocally-gifted artists from Wellington Opera will be belting out a series of bite-sized, pop-up performances at iconic locations across the city. Head along to the likes of the City to Sea Bridge, Taranaki Wharf diving platform, or the railway station for a musical treat. These local opera sensations will also be giving a special performance from the balcony of the Hotel St George - the spot made famous by the Beatles during their 1964 New Zealand tour.
Where: Various venues
When: 19 Feb, 20 Feb, 26 Feb, 27 Feb, 28 Feb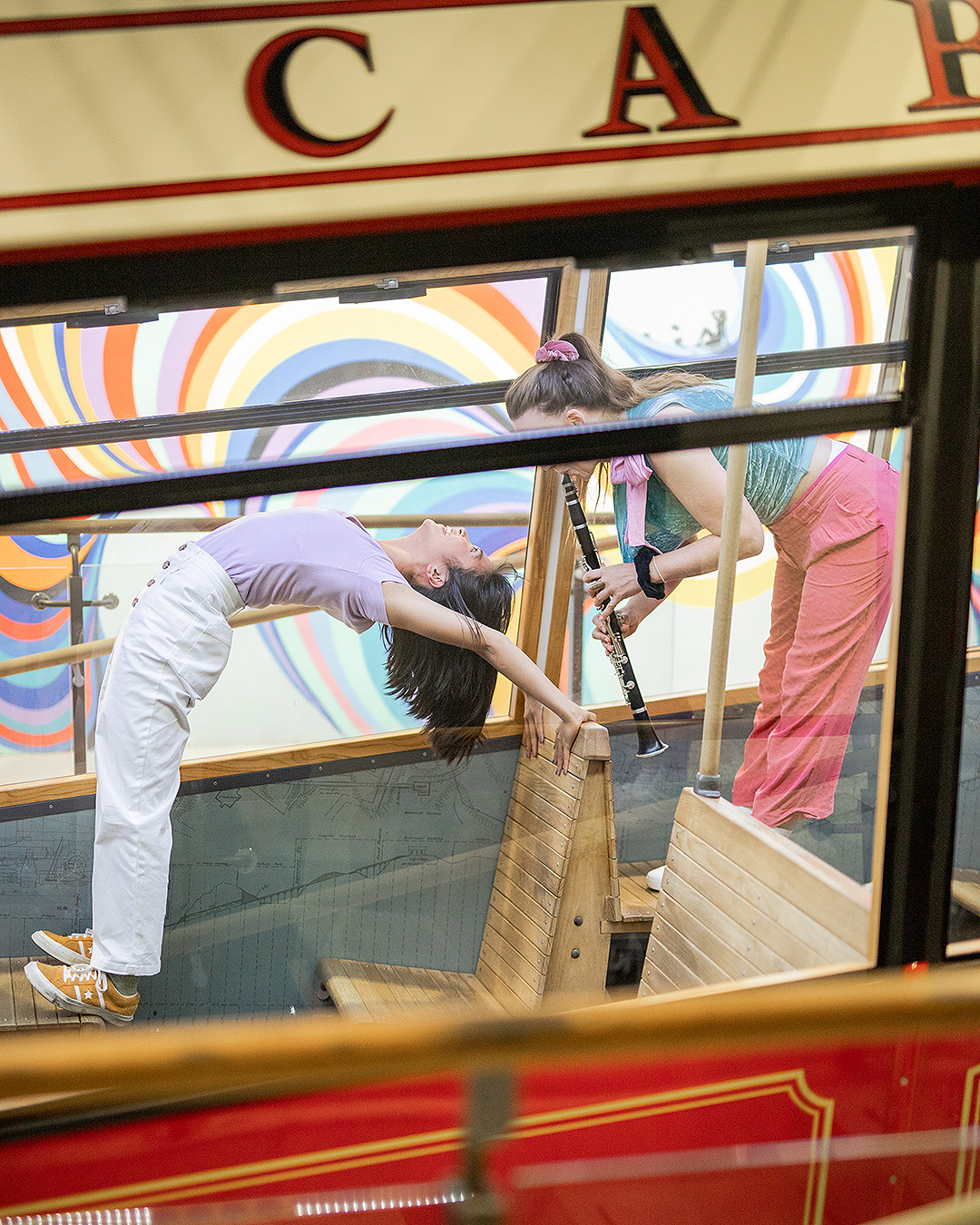 Cable Car Duets
Go for a cruise on Wellington's iconic Cable Car and see music and dance collide in a series of feet-tapping displays that'll jazz up your trip. Local virtuosos will be performing duets in, on, and around the Cable Car. Catch a flutist performing with a contemporary dancer, or a saxophonist paired with a ballet dancer. With five different duets to enjoy, riding the Cable Car up and down has never been more fun.
Where: Cable Car, Kelburn
When: 6 Feb, 14 Feb, 20 Feb, 27 Feb
Big Data
If you're a fan of choose-your-own adventures, this one's for you. Chuck on your comfy shoes, arm yourself with a smartphone and game app, and join the city-wide scavenger hunt to find where your data goes, and who is looking for it. As you journey around town, prepare to solve mind-bending challenges to uncover your next clue. Keep your wits about you as you encounter crazy characters along the way; it's up to you to decide if they're friend or foe. Part treasure-hunt, part-mystery, this interactive, theatrical game promises to keep you on your toes.
Where: Cuba Mall
When: 21 Feb

But wait there's more! If you can't get enough of art outdoors, take a look at the full festival programme.
Image credit: Supplied