This week, unleash your inner karaoke queen at a music showdown, get lost in some sick Pacific beats at Live at the Museum, celebrate the humble bike, enjoy a night at the theatre, enjoy the big screen experience at the Doc Edge Festival, get your thinking caps on for the ultimate British quiz night, shop til' you drop at some colourful night markets and get a little bit kinky at The Civic.
There's lots to get amongst like the French Film Festival, not to mention Broadway hit Hamilton, the fantastic new exhibition Egypt: In The Time Of Pharaohs, the incredible Cirque Du Soleil On Ice and Disney On Ice are in store later this year. Looking for more fun-fuelled events? Plan ahead and check out what's on this weekend in our fabulous Tāmaki Makaurau.
Here's what's on in Auckland this week, this month, and this year.
What's On In Auckland This Week
The Tuning Fork's Music Quiz
The Tuning Fork | Monday 29 May
If you're a bit of a music nerd or a karaoke queen, then round up the troops and prepare to take on the quiz of all quizzes. The Tuning Fork Music Quiz is for all you music fanatics that know your 80s classics from your 90s jams. Put your knowledge to the test and be in to win some cracking prizes including bar tabs and tickets to shows. So, get your thinking caps on and choose your team wisely for the ultimate music showdown.
Live At The Museum
Auckland War Memorial Museum | Monday 29 May
Live at the Museum is back for another special New Zealand Music Month showcase. Be there when the Museum's stunning south atrium comes alive with a special performance from the iconic Annie Crummer, who has toured with some of the biggest names in the industry, including Sir Paul McCartney, Sting, and Michael Jackson. Joining her with a special performance is Pacific treasure Papa, Will Crummer. Get lost in the rhythms of the Pacific as they deliver a spectacular performance of well-known classics and Pasifika music.
Queer Short Film Night
The Kingslander | Tuesday 30 May
If you can't wait for the Show Me Shorts Film Festival in October, then head to the Kingslander on Tuesday 30 May to tune into a queer short film night showcasing stories from the LGBTQI+ community in New Zealand. Cast your eyes on the crème-de-la-crème of short films—expect six flicks to be shown by a variety of filmmakers, all touching on confessions, confusions, dramatisations and drag. Celebrate the art of short film and champion the filmmakers, whilst connecting with community stories. Only good vibes allowed.
The Big Bike Film Night
Waiheke Island Community Cinema | Tuesday 30 May
Get on your bike and check out the Big Bike Film Night—a film fest that celebrates the love of cycling, bringing the best cycling short films from around the world together. Whether it's road cycling, single-speed, mountain biking, downhill, BMX, or tandem, this event has something for every cycle lover. Get up to speed with the latest bike trends, listen to inspirational stories, and celebrate the humble bike. It's going to be wheelie good (see what we did there).
Wine Lips
Basement Theatre | Tuesday 30 May-1 June
If you've been craving some live theatre then book yourself in for a night at Basement Theatre this week. Have a wine and a good old whinge as Sam Brooks' critically acclaimed play Wine Lips returns to the green room, nine years after it first debuted. Enjoy three one-off readings with three different casts as they take you behind the scenes of our fave inner-city theatre. Sit back and vent about the arts funding crisis—you know you want to.
The Great British Pub Quiz
Morningside Tavern | 31 May
Calling all Brits (we know there are many here in Auckland), gather your mates and head to the Morningside Tavern for the ultimate British showdown. Invivo, the local wine company behind Graham Norton wines and spirits has joined forces with the Morningside Tavern to bring us The Great British Pub Quiz. So if you know your William from your Harry, then this is the event for you. Get your thinking caps on and choose your team wisely for this eight-round British bash, where you can win some cracking prizes as well as the ultimate bragging rights. Expect British-themed cocktails, classic Britsh grub, and most importantly plenty of banter.
Beats By Bingo
Good George | Thursday 1 June
Gather your music-loving pals and head to Good George in Mission Bay this week for a night of musical madness. Beats by bingo is no ordinary bingo night, no siree! It's a musical experience where song titles take over numbers on your bingo card. All you've got to do is get the right songs in the right line and you're a winner. Simples. Expect throwback jams, sing-alongs, prize-winning and a grand old time.
First Thursdays
Karangahape Road | Thursday 1 June
If you missed First Thursdays last month, then not to worry as it's back this Thursday and every first Thursday of the month (hence the name). Cruise along Karangahape Road and watch in awe as the colourful strip is brought to life by night markets and live music. Selling everything from vintage art, zines, homeware, clothes and so much more, you're guaranteed to find some bargains. Be sure to stop by the Pocket Park stage for some bangin' tunes by local artists. It's a real community vibe, we dig it.
Doc Edge Festival
Various locations | Until 5 June
If like us, you're a serious doco fan then boy have we got some exciting news for you. The International Doc Edge Film Festival is back for its 18th year this week and it's going to be glorious. Showcasing the best films from New Zealand and around the world and celebrating all things documentary, Doc Edge is a fest not to be missed. So, if like us, you're a bit of a film buff, clear your calendars from the 26 May-5 June and sit back, relax and enjoy the big screen experience at our fave Auckland venues. If you prefer to enjoy from the comfort of your home then tune in online anytime between 19 June and 9 July.
Kinky Boots
The Civic | Until 17 June
Kick up your heels with Kinky Boots at its New Zealand premiere. The acclaimed musical is based on the true events of the unlikely friendship of Charlie, a factory owner, and Lola, a fabulous entertainer, who create a line of world-first stilettos. Featuring the best hits from Cyndi Lauper, the musical will take you from working-class factories to the runways of Milan singing the infamous lyrics 'girls just want to have fun' all damn day. Get your tickets here.
What's On In Auckland In May 2023
100k's In 30 Days
Various Locations | Until 31 May
Did you know in New Zealand, nine women a day—more than 3,300 a year, are diagnosed with breast cancer? You can do something about this shocking statistic by taking part in the 100ks in 30 Days challenge this month. Round up the troops and get sponsored to clock 100 kilometres in 30 days either on foot, on wheels or in the water or you can use your imagination to think of some other creative way to take part. Help raise awareness and funds to stand up to cancer once and for all. Gather your friends and clock the miles to show Cancer who's boss!
New Zealand Music Month
Various Locations | Until 31 May
Music is good for the soul, wouldn't you agree? So, for all you music lovers out there, we're here to let you know that NZ Music month is live and kickin' this month and we can't wait to see what's in store. A whole month of celebrations awaits, where we honour music from New Zealand and the people who make it. So, if you're looking to make new musical discoveries, find out the go-to gigs or even reminisce with a blast from the past then NZ Music Month is the one-stop-shop for all that info. Check out what's on this month across New Zealand here.
The NZ South African Film Festival
Various locations | Until 31 May
Want to take a trip to South Africa but can't quite afford the plane ticket? No worries, head to the South African Film Festival this month, where you can learn all about the country's culture, history, and politics. Back for its fifth year, the vibrant fest brings the very best South African films and docos to our screens and features everything from laugh-out-loud rom-coms to LGBTQI-centred narratives, uplifting documentaries, and everything in between. Stand-out films include Music Is My Life, a remarkable story of Joseph Shabalala, the genius behind the world-famous band Ladysmith Black Mambazo. Then there's The Honeymoon, a tale of a bride who gets dumped the night before her wedding and takes her BFFs on her honeymoon, and Mutant, a documentary that paints an intimate portrait of one of South Africa's most outspoken and controversial artists. So, sit back, relax and enjoy a cinema screening from the 4-11 May, or if you prefer to watch it from the comfort of your own home then tune in from 11-31 May.
L'OR French Film Festival Aotearoa
Various locations | 31 May - 5 July
Say bonjour to The French Film Festival Aotearoa as it is coming to a screen near you this month, with 23 of the best French films showing in three locations across Auckland. So, put down your phone, pause that Netflix subscription, and shout Vive le cinéma to the rooftops as some of the most eagerly anticipated films of the year take over Auckland cinemas for three weeks between 31 May - 21 June. It's the perfect time to brush up on your French, but don't worry there will be English subtitles too so everyone can enjoy. Tres Bien!
Hamilton
Spark Arena, 26 May- 11 June 2023

After thrilling international audiences worldwide, the multi-award-winning musical Hamilton is finally making its way to Aotearoa and they have just released $70 tickets. Having scooped Tony, Grammy, Olivier Awards and the Pulitzer Prize for Drama, now Kiwis will finally have the chance to get in on the critically-acclaimed act. Featuring a score that blends hip-hop, jazz, R&B and Broadway, Hamilton tells the story of American founding father Alexander Hamilton which has created a revolutionary moment in theatre. "Australia has embraced Hamilton with an enthusiasm we could never have imagined," Hamilton Producer Jeffrey Seller said. "Now it is time for our sensational Australian cast to continue their success in the southern hemisphere when the show premieres in New Zealand." Can we get an amen? Tickets are on sale here, go shoot your shot.
What's On In Auckland In June 2023
F.A.W.C! Food and Wine Classic
Hawkes Bay | 2-23 June
Pack your bags and head to Hawkes Bay for the Hawke's Bay Food and Wine Classic (F.A.W.C for those in the know) as it's back for another year offering people a taste of the region's delectable eats. The region has it all, from world-class wineries, art deco architecture and fantastic local food. It's a culinary destination in New Zealand you can't miss. Head to the winter F.A.W.C. to sink your teeth into all the tasty tidbits the mighty Hawke's Bay offers. It brings excitement to the colder months with more than 40 events held over four weekends in June. Sip up a storm at a wine degustation evening, head along to a gin high tea, and learn a thing or two at a mixology masterclass. There's something for every taste bud at this festival.
Studio 54 Roller Disco
ActivZone | 10 June
Round up the troops and get your body moving and grooving with a disco roller skating workout turned dance party on Saturday 10 June —Think Saturday Night Fever on skates. Lace up and work your magic on the D floor whilst learning some new moves to some funky disco tunes. Dust off your fave 70s attire, it's going to be groovy baby!
Egypt: In the Time Of Pharaohs
Auckland Museum | 15 June - 12 November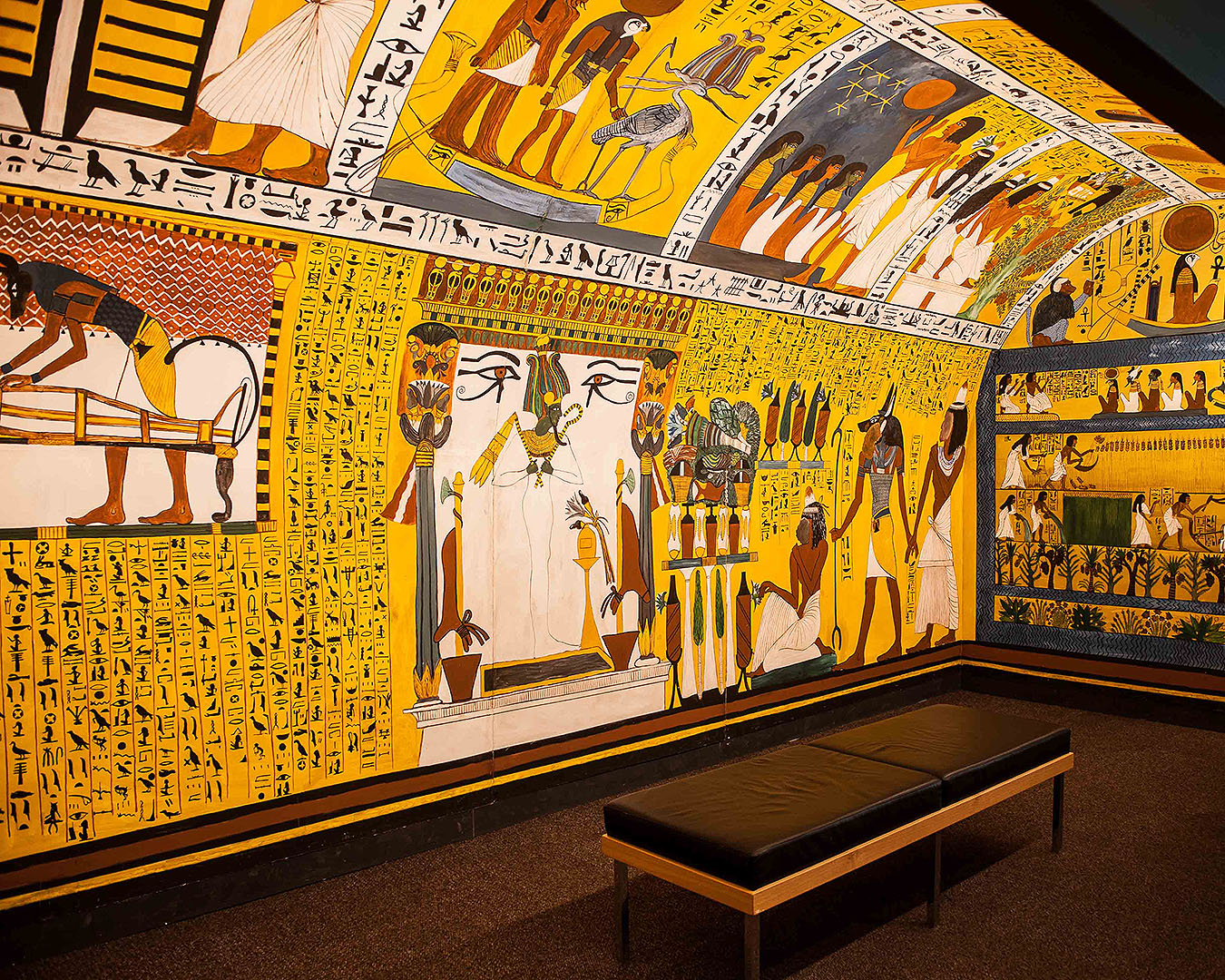 Explore the world of ancient Egypt as Auckland Museum welcomes an exciting new exhibition—Egypt: In the Time of Pharaohs which is the largest travelling collection of ancient Egyptian artefacts and it's coming to Aotearoa for the first time this month. It explores the public, private, and sacred spaces of ancient Egyptian people and their impact on our own culture today. Famous for its pyramids, pharaohs, mummies, and tombs, you can cast your eyes on hundreds of artefacts (dating as far back as 4,500 years), stunning artwork, and immersive displays including ancient texts and revelations about rituals surrounding death and mummification.
CATS The Musical
Kiri Te Kanawa Theatre, Aotea Centre | 23-25 June
Meow! If you're a lover of cats then you're going to want to check out CATS this month as the spe-cat-ular musical is coming to Auckland for four nights only. Gather your feline friends and head to the Kiri Te Kanawa Theatre for a night of musical madness filled with breath-taking choreography and stunning costumes. The award-winning musical tells the story of a tribe of cats called the Jellicles and the night they make the "Jellicle choice" by deciding which cat will ascend to the Heaviside Layer and come back to a new life. It's going to be pawsitively purrfect (pun intended).
Circa's Peepshow (Club Remix)
The Civic | 29 June - 1 July
Spice up your month with a spot of cabaret as Circa's smash-hit Peepshow is brought to life at The Civic from 29 June - 1 July. Making their world debut with Club Remix, the raunchy show promises to light up our city and social calendars with splendour. Joined by a live DJ you can expect everything from seductive dance, thrilling acrobatics, and devilishly precarious aerials from some of the best acrobatic talent on the planet.
Cirque Du Soleil - Crystal
June & July 2023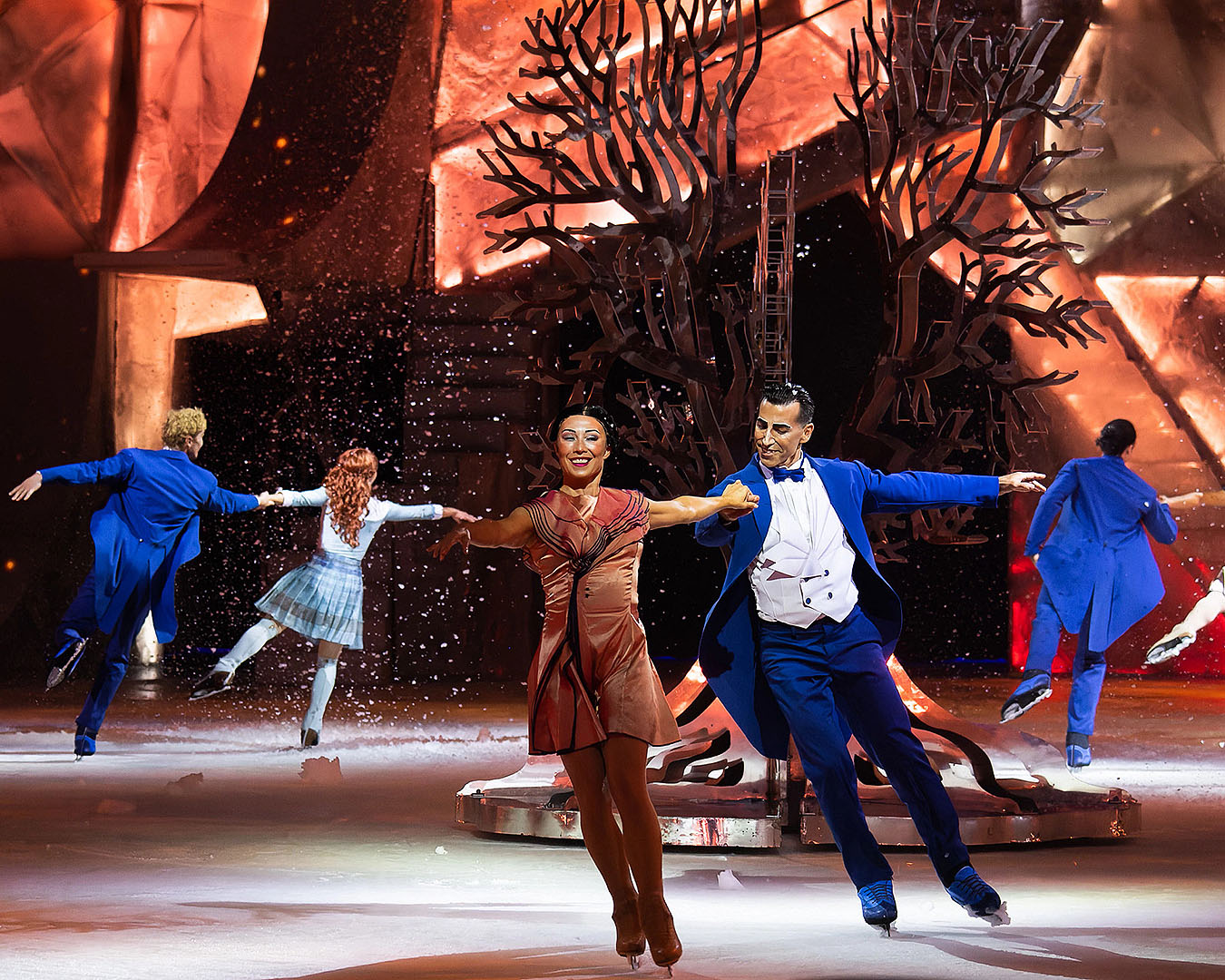 Circus extraordinaire, Cirque du Soleil is bringing its one-of-a-kind acrobatic show—Crystal—to Auckland and Christchurch this year but this time the magic will be served over ice. That's right—expect incredible acts on the trapeze, banquine, hand-to-hand, aerial straps, juggling, and hand balancing—but this time all performed on ice for the first time. Watch in awe as the performers lace up to deliver a spellbindingly mesmerising experience combining the art of skating with adrenaline-inducing acrobatics and aerial feats. Thrilling more than 1.8 million people worldwide since its creation in 2017, Cirque Du Soleil's news that it'll be performing on ice for the first time is a big deal. With tickets on sale now and new dates just announced, they'll be performing at Christchurch Horncastle Arena on Friday 16 June, Sat 17 June and Sunday 18 June as well as on Thursday 22 to Sunday 25 June, before landing at Auckland's Spark Arena on Tuesday 4 until 9 July. Get in.
What's On In Auckland In July 2023
Matariki Festival
Various Location | 11-22 July
Celebrate the Māori new year this month at the Matariki Festival—a family-fun fest jam-packed with heaps of events across Auckland's Waterfront. Think Māori performances, art installations, traditional food offerings and heaps more. As well as attending these fun-filled events, we also remember that Matariki is a time to gather with family and friends to reflect on the past, celebrate the present, and plan for the future. So grab your friends and Whānau and get amongst the festivities this month.
Elemental AKL
Various locations | 20 July - 6 August
Auckland, get excited because throughout the month of July, Elemental Festival will take over the city with all sorts of sensational cuisine, mesmerizing light installations, and cultural inspo. Elemental AKL will transform eateries and bars, theatres, parks, galleries, and public spaces into immersive experiences for you to enjoy. Celebrate arts, eats, beats, and everything that is exceptional about Auckland. Featuring delectable feasts, musical delights, and spellbinding tales of our wonderful city of sails—what's not to love?
Lizzo
Spark Arena | 26 July
The legendary Lizzo obviously needs no introduction but it would be remiss of us not to shout out her history-making smashes including Juice, Truth Hurts, Tempo and of course, About Damn Time which took out the coveted title of Record Of The Year at the 65th Annual GRAMMY Awards recently. The four-time Grammy Award-winner is officially touring Australia and New Zealand this year and will be coming to Auckland for a one-night show on the 26 July (mark that down in your diary). So, dust off your disco pants and be sure to bag yourself a ticket for the hottest event in town.
What's On In Auckland In August 2023
Disney On Ice
Spark Arena | 4-6 August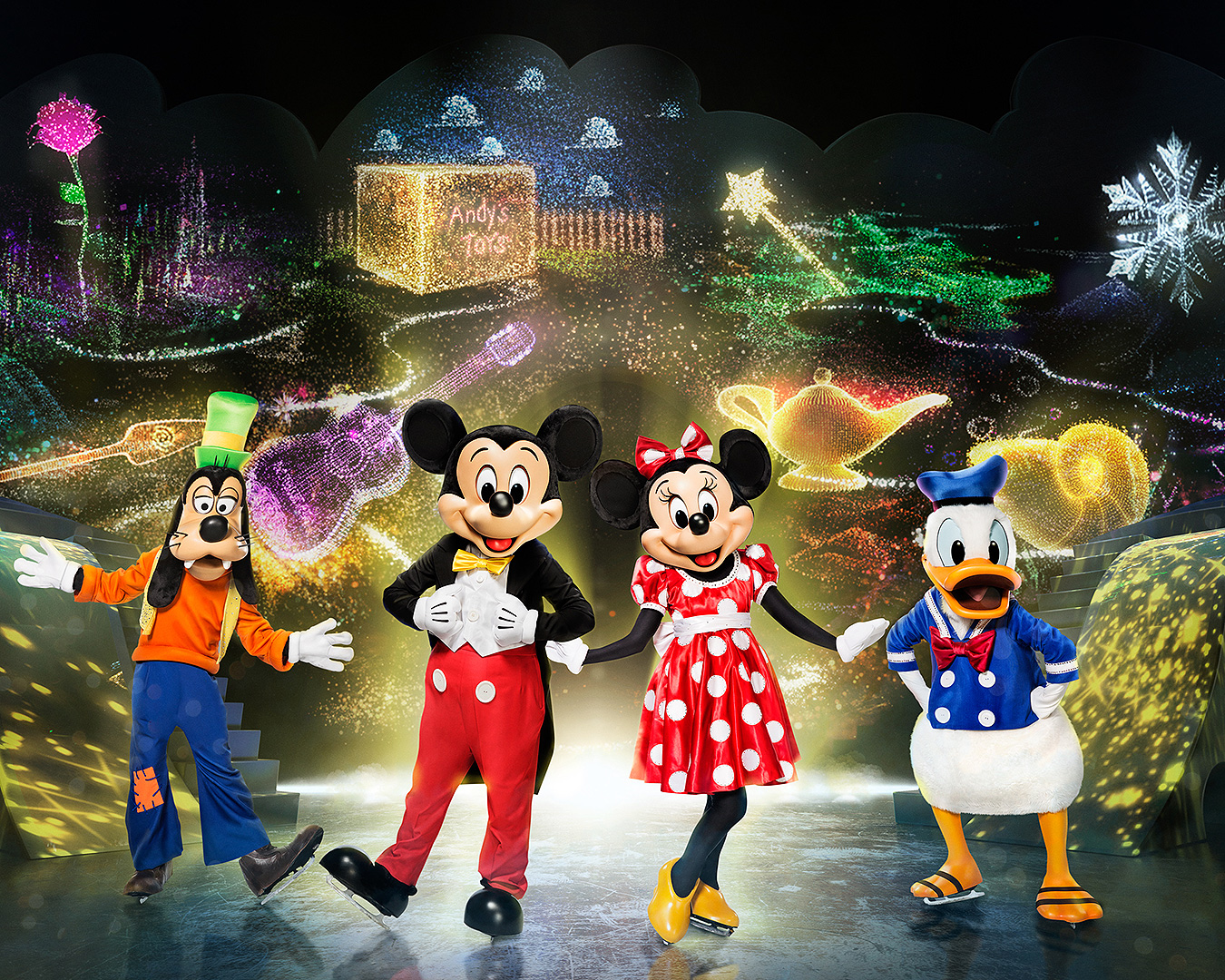 Disney On Ice is coming to Auckland and Christchurch for the first time since 2019 and we can't contain our excitement. Dreams do come true. Celebrate 100 years of the magical wonderland that is Disney as our fave characters are brought to life on the ice at Spark Arena this August. Follow Mickey and Minnie as they search for Tinkerbell, bringing together the magical worlds of Moana, Toy Story, Aladdin, Frozen, and more. Think ice skating sprinkled with a little bit of pixy dust—expect high-flying acrobatics and jaw-dropping stunts. If, like us, your inner kid is jumping for joy then be sure to register for the presale on Tuesday 16 May, to get the pre-sale offer code and first access to tix. Find out about Disney On Ice In Christchurch here.
What's On In Auckland This Year 2023
Art In The Park
Eden Park | 7-10 September
Unleash your inner art critic at Art in the Park—a unique art exhibition, where you can discover 100 of New Zealand's best contemporary artists and take home the art that inspires you. Cast your eyes on original paintings, sculptures, photography, prints and meet the talented artists behind the masterpieces. The legendary Eden Park will literally be transformed into a work of art as they swap out athletes for artists in this magical weekend of creativity where you can engage with NZ art like never before.
Not in Auckland? Check out what's on in Christchurch and what's on in Wellington this year.
Image credit: Peepshow by Prudence Upton, Hamilton by Daniel Boud, Museums Partner, Cirque Du Soleil by Olivier Brajon, Disney On Ice by Feld Entertainment.
Urban List editors independently select and write about stuff we love and think you'll like too. Urban List has affiliate partnerships, and if you purchase something through the links in this article, we will earn a commission from those partners. To find out more about who we work with and why read our editorial policy here.