Another week of fun-fuelled events is upon us.
This week you can get lost in an evening of magical music, be inspired by stunning art, attend an exclusive party by House Of Iman, treat yourself to a night at the theatre, check out some epic pics, and chow down on some delish Korean grub. Foodie deals, gigs galore, a fried chicken fest and so much more await you later this year.
Here's what's on in Auckland this week, this month and beyond.
What's On In Auckland This Week
Get Lost Down A Rabbit Hole Of Art
Studio One Toi Tū | Monday 16-21 May
Artists on Artists is a group show where each artist is the muse for another artist's work in an intriguing cycle of inspiration. Featuring a blend of established and emerging local artists the exhibition spans a range of artistic modalities, from paint and collage to digital media, photography and illustration. Free to attend and running until 21 May at Studio One Toi Tū this is a must-see for art lovers.
Lock In A Night At The Theatre
Basement Theatre | Monday 16-21 May
Our fave inner-city theatre spot is back and we couldn't be more excited! If you've been missing live theatre then book yourself in for a night at Basement Theatre this week. Morgana O'Reilly's juicy new show, Stories About my Body is a story about body acceptance, exploring boobs, birth and bellies. Warning: there will be nudity... and you will love it.
Chow Down On Delish Korean Kai
Gochu | Thursday 19 May
Foodie lovers rejoice! Our fave Korean Restaurant Gochu continues its epic Gochu & Friends series this week, where they collaborate with some awesome food and wine vendors across New Zealand. They're mixing things up this Thursday with an evening inspired by Korean beer joints—think tasty street snacks, classic brewskies and special beers from Garage Project. Don't miss out.
Cast Your Eyes On Some Epic Photography
Various Auckland Venues | Until 27 May
If you're a music fanatic and a fan of photography then be sure to check out FromThePit— New Zealand's longest-running music photography exhibition that celebrates some of the country's best music photographers. You can catch the exhibition at a variety of venues across the city including the Auckland Live Digital Stage in Aotea Square, until the end of the month.
Be Awe-Inspired By Light
Various city locations | Until 22 May
Some of Tāmaki Makaurau's most iconic buildings and landmarks are getting lit this month as part of a three-week light festival called City Of Colour. With over 50 curious and colourful installations and artworks popping up through the heart of Auckland city and along Karangahape Road until 22 May, there's so much to see. From an incantation orb and funky Karangahape typography to rainbow windows at the DFS Galleria, it's the perfect way to punctuate the autumn evenings.
What's On In Auckland This Month Of May
Eat, Drink, Love Ponsonby
Ponsonby | 1-29 May
There's a lot to love about Ponsonby. Top-notch boutiques and eateries as well as a constant parade of pocket-sized pups make this inner-city suburb truly one of a kind. In case you needed to conjure up another excuse to visit Ponsonby anytime soon—you'll be thrilled to know that the Eat Drink Love Ponsonby festival is back this month, this epic event will see more than 50 of the suburb's restaurants, bars, and cafés dishing out incredible deals and other events around town. So, if you haven't yet had the chance to check out this foodie affair then we'd recommend hitting up Khu Khu for a quick bite for $25 or try INCA's crispy Corn & Sweet Potato Fritters with a Frozen Margarita for just $20. Get amongst it!
NZ Music Month
Various locations | 1-31 May
Music is good for the soul, wouldn't you agree? So, for all you music lovers out there, we're here to let you know that NZ Music month is live and kickin' and we can't wait to see what's in store. A whole month of celebrations awaits, where we honour music from New Zealand and the people who make it. So, if you're looking to make new musical discoveries, find out the go-to gigs or even reminisce with a blast from the past then NZ Music Month is the one-stop-shop for all that info. Check out what's on this month across New Zealand here.
Homeland's Cooking School
Homeland | 7-19 May
If learning to cook is on your to-do list then now's your chance to put your skills and tastebuds to the test. Aprons at the ready as much-loved cooking school, Homeland, is opening up its doors again this month, hosting epic cooking classes that'll turn you into a Masterchef in no time. There's everything from an Indian feast to Kiwi Italiano to Pacific sweets. So, if you're after an evening of fun, laughs and great Kai then book your place and cook up a storm at Homeland this month.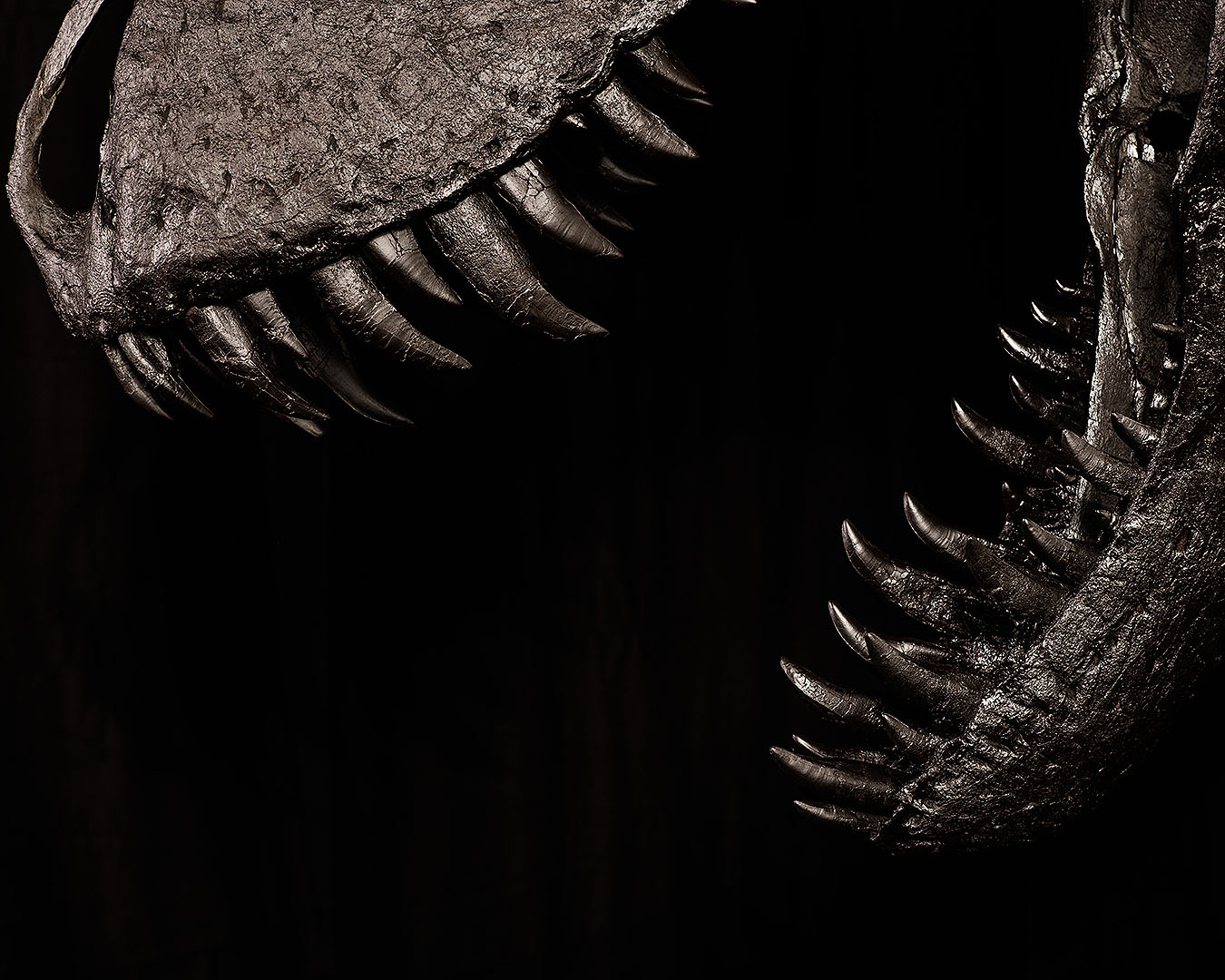 A Real And Rare T.Rex Is At Auckland Museum
Auckland Museum | Until 4 September
We dino about you, but we're fascinated with dinosaurs. We just can't get enough and so when we heard that an 11 metre long and three-metre-high T.rex was coming to Auckland we were stoked. Auckland Museum is home to the first real T. rex fossil ever to be exhibited in Aotearoa this month and is one of a small number of almost complete fossil Tyrannosaurus rex skeletons in the world. Impressive, right? Get up close and personal with Peter the T. rex and learn about the incredible anatomical features of one of the largest land predators of all time, extra points for coming in cool black due to the carbon the bones were preserved in. Says Dr John Nudds, professor of palaeontology at Manchester University "Nearly all T.rex are brown. Peter is an incredibly rare and visually stunning obsidian black colour. Only four black T.rex have ever been discovered; the other three are displayed in prestigious natural history museums." Can't get enough? Read the full report here.
House Of Iman
Imperial Lane | 20 May
Party it up with Auckland's elites at this epic extravaganza hosted by iconic whiskey brand Johnnie Walker and House of Iman. This electrifying exclusive event will celebrate the pioneers of New Zealand's vogue community, celebrating their identities and feisty competition. Prepare to be dazzled by outrageous costumes and mesmerising dance moves all while sippin' on Johnnie Walker all night long. Although tickets can't be purchased for this event, you could be in with the chance to score some—simply enter via @johnniewalkernz on Instagram. Enter pronto as you don't want to miss out on the hottest party in town.
Synthony
Spark Arena | 21 May
Ever wanted to hear Darude's Sandstorm in G Minor with the Auckland Philharmonic Orchestra? Well, now you can get amongst this awesome mash-up. Welcome to the world of Synthony—a worldwide movement that pairs famous orchestras with DJs to host wall-to-wall banger-fests. The Auckland Philharmonia Orchestra will be taking to the stage at Spark Arena with new musical director Dick Johnson taking up the baton, alongside some of New Zealand's best up-and-coming DJs and live performers—it's one massive party that you're not going to want to miss.
Mingle At The Museum
Auckland Museum | 23 May
For all you singletons out there, stop scrolling through tinder and get yourself to Auckland Museum for a night of flirty banter and endless chatter (so you hope). Bag yourself a date at Mingle at the Museum—a speed dating night with a difference. Rediscover the art of romance as you browse the galleries with other singletons and if someone catches your eye, strike up a conversation. Simple as that. Don't worry about awkward silences as there'll be music playing all night long. If you're feeling a little frisky, sign up for the 'Blind Date' game show when buying your ticket— it's going to be wild.
Ladies Who Lunch
Botswana Butchery | 26 May
If you've missed a good old sesh with the gals then listen up! Ladies Who Lunch is back at Botswana Butchery this month, so head to Quay Street and treat yourself to a 2-course meal, drink on arrival and plenty of social fun and networking. Oh, and don't forget to collect your cheeky gift bag on the way out.
Nail The Pair
Whitestone Cheese Bar | 26 May
We all love a good glass of wine, right? There's not much that a good glass of vino can't solve, so pair that with cheese and you're onto a winner. Head to Whitestone Cheese Bar in Wynyard Quarter to indulge in all things cheese and wine. Now that's something we can get amongst. Experience an epic masterclass, where you'll learn more about cheese flavour profiles and how to match them with the perfect wine. It's guaranteed to be a gouda time!
One Off Fest
Q Theatre | 28 May
We're all in need of a good laugh, we're talking about the belly chuckle kind, after all, we all know how good it feels to have a good laugh and what better way to get that much-desired jaw-aching laughter than going to a comedy show. If you're after a crack-up time then head to Q Theatre this month as they host a comedy-turned music event like no other. One off Fest features a top-notch line-up of acts like Guy Montgomery, Paul Williams, Two Hearts (Laura Daniel and Joseph Moore, Courtney Dawson and Keegan Govind. After the laughs, the night kicks into high gear with some sick beats from Dick Move and DJ Matthew Crawley. It's going to be great craic.
Inside Dali
Spark Arena | 28 May - 30 June
A next-level digital exhibition about the godfather of surrealism Salvador Dali is coming to New Zealand this May, direct from electrifying audiences in Florence, Italy. Following on from the stunning success of last year's immersive Van Gogh Alive, Kiwis will be the first in the Southern Hemisphere to experience Dali's work through cutting-edge technology, imagery, real objects and illusions. Whether you're new to the Spanish artist's work and want to know what all the fuss is about or you've been low-key obsessed for years like us, Inside Dali will answer all the questions you never even knew you had.
What's On In Auckland In June
Hawke's Bay F.A.W.C
Various locations in Hawkes Bay | 3-26 June
Pack your bags and book a trip to Hawkes Bay this June as the Winter F.A.W.C! Food and Wine Classic is back and hotter than ever with more than 45 events running throughout Hawke's Bay in June. Complete with a foodie film festival, incredible chef collaborations and workshops on everything from how to make bao buns to how to debone a chicken, this year's event is going to be a gooden. Running across four weekends in June (3-5, 10-12, 17-19 and 24-26), Winter F.A.W.C! is guaranteed to brighten up the winter months.
Jameson House Of Rounds
Gelatos | 10 June
Forget whatever you had planned on Saturday 10 June, Gelatos is the place to be. From 9pm the good vibes will be crankin' and Jameson a-flowin' as you're treated to a showcase of talented New Zealand artists curated by the tastemaking hand of SNIFFERS. Jameson House of Rounds features live sets from JessB, lil bubblegum, PollyHill, and more, it's one helluva lineup. And with free entry, this is a tough gig to beat.
What's On In Auckland In July
Load Up On Fried ChickenAuckland Fried Chicken Festival
Shed 10 | 30 July
Prepare yourselves chook fans because the Auckland Fried Chicken Festival is back for 2022. That's right, Auckland's finest food trucks are preparing to bring you their best fried chicken-inspired dishes for an entire day so block this one out in your diaries. Much to our delight, the festival will be even bigger and better this year, taking over BOTH levels of the iconic waterfront venue Shed 10 with all fried chicken dishes costing under $10. Score. There will be two sessions this year 12-4pm and 5-9pm so you can make the most of your time at this foodie fest. So, what are you waiting for? Be sure to book your tickets to this cluckin' good event, you won't regret it.
What's On In Queenstown In September
Snow Machine
Queenstown | 7-10 September
Clear your calendars an epic four-day ski festival is coming to Queenstown this September and you're going to want a spot. Ski the stunning Remarkables and Coronet Peak by day, partying it up with your fave DJs at the two epic mountain après stages and then shredding down the mountain to continue the party in Queenstown by night. Can life get much better? We think not. The Avalanches, Fat Freddy's Drop, Sneaky Sound System and The Presets are just some of the awesome acts that will be taking to the slopes and that's just to name a few. So if it's sick beats and views of Queenstown's idyllic peaks that you're after then be sure to book pronto. Après awaits!
Image credit: House Of Iman.