This week, shake it out with Florence + The Machine, laugh your butt off with Kevin Hart, paint a pop-art masterpiece, celebrate the planet at an eco-fest, dance your heart out at Earth Beat Festival, wine and dine in the dark, support guide dogs, and embrace the weird and wonderful at a cabaret extravaganza.
Later this month, celebrate life at all the music festivals and watch as the longest-running musical on Broadway, Wicked, flies into SkyCity Theatre and feast all day at One Day In Provence. Not to mention, a massive Easter Night Market, Broadway hit Hamilton and the incredible Cirque Du Soleil On Ice are in store later this year.
Here's what's on in Auckland this week, this month, and this year.
What's On In Auckland This Week
Florence + The Machine
Spark Arena | Tuesday 21 March
Shake it out at Spark Arena this Tuesday 21 March as British Indie Rock band, Florence + The Machine return to New Zealand for the first time in four years. Expect a slew of hits like 'Dog Days Are Over', 'You've Got The Love', 'Shake It Out', 'Rabbit Heart' and plenty of other bangers. Watch in awe as the queen of music works her magic. It's a euphoric spectacle that's not to be missed.
World Of Cultures Festival
Various locations | Tuesday 21 March - 10 April
One of the things that makes Tāmaki Makaurau such an incredible city is its multiculturalism - it's home to over 200 ethnicities. World of Cultures Festival is a 21-day event encouraging Aucklanders to celebrate this cultural vibrancy. Enjoy more than 70 activities and events across the region. Learn something new at a sushi or dumpling-making class, shop at a French market, view a kubuni (African comics) exhibition, learn about Filipino eating practices, or attend a Kathak dance workshop—and the best part is the majority of the events are free! So, get amongst the fun and celebrate the cultural diversity of our incredible city.
Kevin Hart
Spark Arena | Wednesday 22 March
Comedy sensation, Kevin Hart, captures our hearts on the big screen on the reg but he's now taking to the stage for his Reality Check tour. It's been five years since his last sold-out show in New Zealand, and now the comedy guru is back to shake things up at Spark Arena this Wednesday. He's the funniest man in the game, so you're guaranteed plenty of laughs—and we're talking about the belly chuckle kind.
A Naughty Pottery Workshop
MoveSpace | Wednesday 22 March
We don't know about you, but we're always up for learning new things. Get your creative juices flowing at this naughty pottery workshop where you can create your very own provocative tile, that encourages body positivity and self-love. Don't worry you don't need to have any previous pottery experience—this workshop is all about embracing the new. So, get a little messy and book your pot slot now.
Pop Art Paint & Wine Night
Sweat Shop Brew Kitchen | Wednesday 22 March
Get ready to get the drinks and your creative juices flowing at this boozy pop art paint night. Paintvine is giving you the opportunity to learn how to paint your own masterpiece with the help of step-by-step instructions and a bit of Dutch courage. Leave the art supplies and clean up to them, and simply bring a can-do attitude for a night full of tipsy creativity and conversation at Sweat Shop Brew Kitchen.
Earth Beat Festival
Kaipara | Wednesday 22-26 March
As well as promising a cracking line-up, epic workshops, wellness classes, comedy, poetry, markets—the list goes on, Earth Beat Festival focuses on sustainability and believes that we should care, respect and show gratitude towards Mother Earth—and we couldn't agree more. Show your love at this zero-waste fest by celebrating sustainability and new ways of living and learn about permaculture, regenerative planting, and much more. The festival also holds strong Māori values and hosts a variety of workshops for you to get amongst. The best part is, this diverse event is just a 75-minute drive from Auckland on the beautiful shores of the Kaipara. It's one not to be missed!
EcoFest
Various locations | Tuesday 21 March - Until 16 April
Green does not mean boring, folks. And, proving they know what's what when it comes to all things good, EcoFest is happening across Auckland for a month-long party of all things seriously eco! From Avondale to the Waitakeres, there are heaps of events and interactive workshops that show all the love for the environment. Learn the art of repurposing clothes in a festival fashion workshop, help out and get skilled in organic gardening, and volunteer at Fair Food, where people are passionate about feeding people, not landfills.
Dans Le Noir?
Grand Millennium | Thursday 23 March
Challenge your tastebuds to a dining experience like no other this weekend. Dans le Noir? (French for 'in the dark'), are bringing their dining in-the-dark concept to Auckland. Give up your sight for the night and let your tongue do the tasting during this sensual dining adventure. There's no such thing as having eyes too big for your belly here.
The Puppy Dog Trail
Various locations | Until Thursday 23 March
Painted Guide Dogs have taken up residence in shops, restaurants, and shopping malls in Tāmaki Makaurau as part of the Paws for Purpose interactive art exhibition and auction to raise funds and awareness for Blind Low Vision NZ Guide Dog Services. Around 40 artists across Aotearoa have helped spruce up the old Trudy Dog collection boxes and turned them into one-off, unique works of art to help raise funds to have more guide dogs. The money raised will go towards building a new kennel for guide dogs in training—now that's something we can get behind. So, be sure to check out this epic puppy trail across Auckland, before the final auction on Thursday 23 March—you'd be barking mad not to.
Blanc De Blanc Encore
Aotea Square | until 26 March
Release your inner diva with BLANC de BLANC, a smash hit from the acclaimed creators behind Madonna's Rebel Heart tour. The naughty cabaret number is one not to be missed as it showcases some of the world's best cabaret, burlesque and acrobatic talent. Bringing the much-loved Spiegeltent to life in Aotea square, BLANC de BLANC will make you surrender all of your inhibitions and embrace the weird and the wonderful. Packed full of incredible physicality, dangerous antics, and memorizing routines, this award-winning show really does have it all! So, if you want to see something that's 'simply unforgettable' and contains a cheeky bit of nudity, then this one's for you!
KFC Summer Merchandise Collection
Online | From 20 February
KFC New Zealand has launched its summer merchandise collection this week and it's finger-licking good! Think bucket hats, Hawaiian shirts, and slides. As part of the 'KFC For Good' foundation, which was created to give back to the communities it serves, all proceeds will go towards supporting Surf Life Saving New Zealand (SLSNZ). For all you surf lovers, get your hands on a one-of-a-kind KFC-branded surfboard that will go to auction. S, show your support and celebrate the hard work that goes into helping keep people safe on beaches across Aotearoa by checking out the new summer collection here.
What's On In Auckland This Month
Secrets Of Stonehenge
Auckland Museum | Until 25 April
Stans of the famed stone circle, Stonehenge, will want to hightail it to Auckland Museum to get the down-low on some pretty spicy Stonehenge secrets. Delving into all the big questions—who built it, the intentions behind it, and its role as a domain of the dead-this world-class exhibition is a must-see. Around until 25 April 2023, it's sure to rock (we had to).
A Female T. Rex Joins Peter At Auckland Museum
Auckland Museum | Until the end of 2023
From December 2, Auckland Museum will be the first place in the world to ever exhibit a female T. Rex skeleton alongside a male one. While Peter has been installed at the museum for some months, soon he will be joined by Barbara who is also one of only three pregnant, female T. rex ever discovered. "This is an incredible coup for Auckland Museum and all New Zealanders, to have a unique opportunity to see a male and female T. rex in the same space, at the same time. This dramatic display will be the envy of every museum around the world", says Dr David Gaimster, Chief Executive of Auckland Museum. You can see the scientific report here. What a time to be alive.
The Final Trip For Moustache's Cookie Bus
Aotearoa | March 2023
Once upon a time, in between opening a string of stores and, you know, becoming a household name, Moustache Milk & Cookie Bar also ran a cookie bus. This bright yellow restored 1978 school bus with a commercial kitchen could be found spreading cookie goodness around the country, and now after nearly three years of being stuck in storage in Dunedin, she's making one last trip back home to Auckland not without stopping at a number of lucky cities and towns along the way.
Auckland Arts Festival
Various locations | 9-26 March
After being impacted by COVID over the past few years, Auckland Arts Festival is back this year and it's going to be glorious. Bringing acts and artists from all corners of the world, the festival promises to light up our city and social calendars with splendour. With performances ranging from physical theatre to cabarets, circus to live music, and everything in between, there's a tantalising lineup of acts in store to delight festival newbies and seasoned culture vultures alike. Get ready for non-stop New Zealand and international acts—there is absolutely no limit to this event.
Korean Culture Festival
High Street District | 24-31 March
If you're a fan of K-pop then you're going to love this Korean Culture Festival. This new inner-city fest is born from the previous successes of 'Kfestival' and is set to bring Korean culture to the life in the city of sails. Experience Korean food's flavours, learn about Korea's history, brew authentic Korean spirits, learn how to make kimchi and bust some moves at a K-Pop concert. Count us in.
Discover Provence, One Bite At A Time
The Cloud | 25 March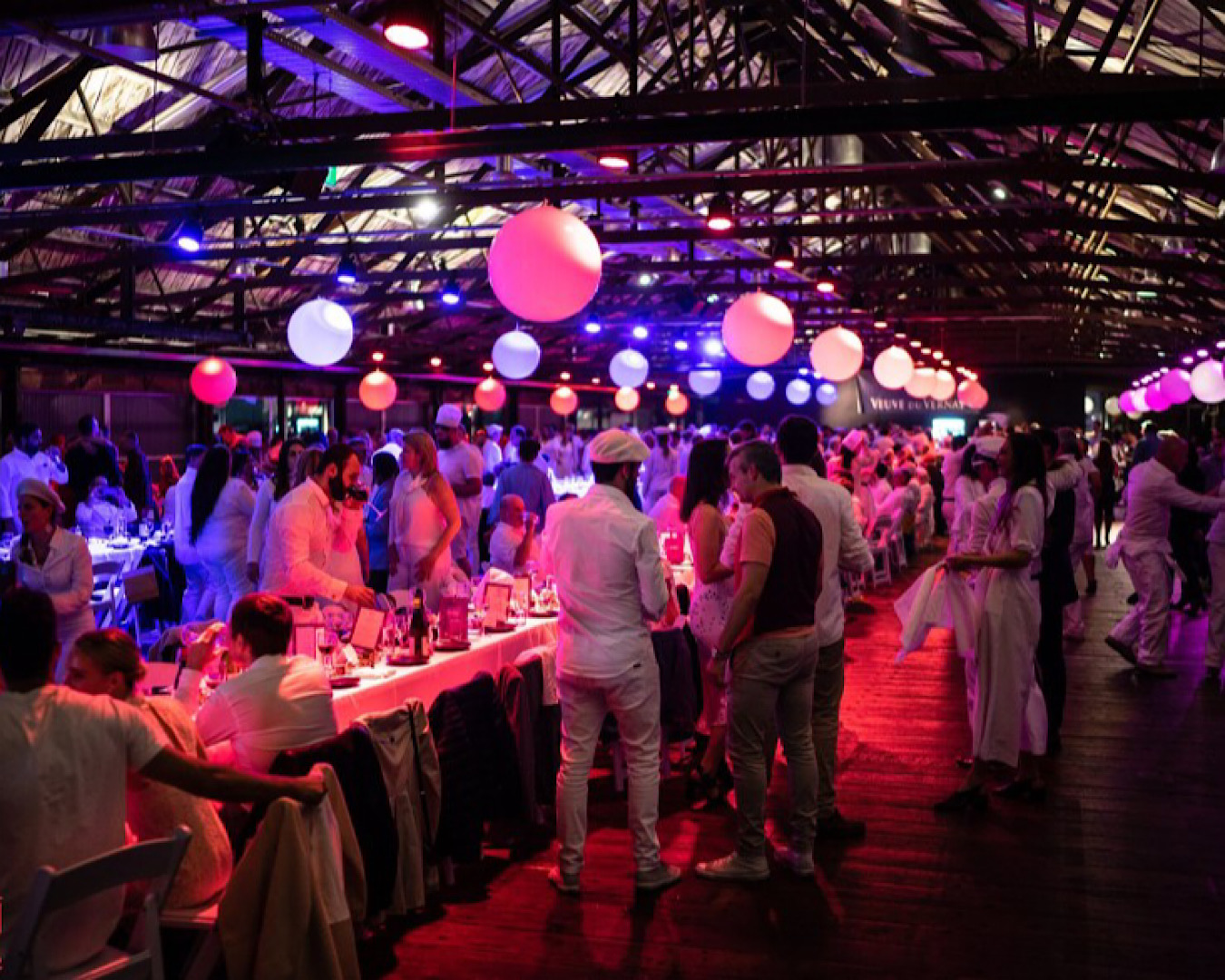 From the people who brought us La Longue Table Du Chef comes One Day In Provence, a luxurious long lunch reminiscent of boujee summer parties in Saint-Tropez, at The Cloud on 25 March. And when they say long, they mean decadently long with the lunch kicking off at 12pm and stretching into the early evening. With regular, vegetarian and vegan menus, and ample gluten-free options, all palettes are welcome at this delicious affair. The five to seven-course meal is set to feature elevated dishes including roasted stonefruit and goat cheese salad, potato dauphinoise, ratatouille, Provençale white wine lamb casserole and more. Tickets are $123 per person and include a glass of Aix Rosé on arrival. Perfect for a cultured date night, or a special night out with the flatmates, rally your crew, don your best pink and white getup and book your tickets, stat. Come hungry.
Ladies Who Lunch
Regatta Bar & Eatery | 30 March
If you've missed a good old sesh with the gals then listen up! Ladies Who Lunch is back at Regatta Bar & Eatery this week, so head to Takapuna and treat yourself to a 2-course meal, drink on arrival and plenty of social fun and networking. Oh, and don't forget to collect your cheeky gift bag on the way out.
Wicked The Musical
SkyCity Theatre | 31 March - 22 April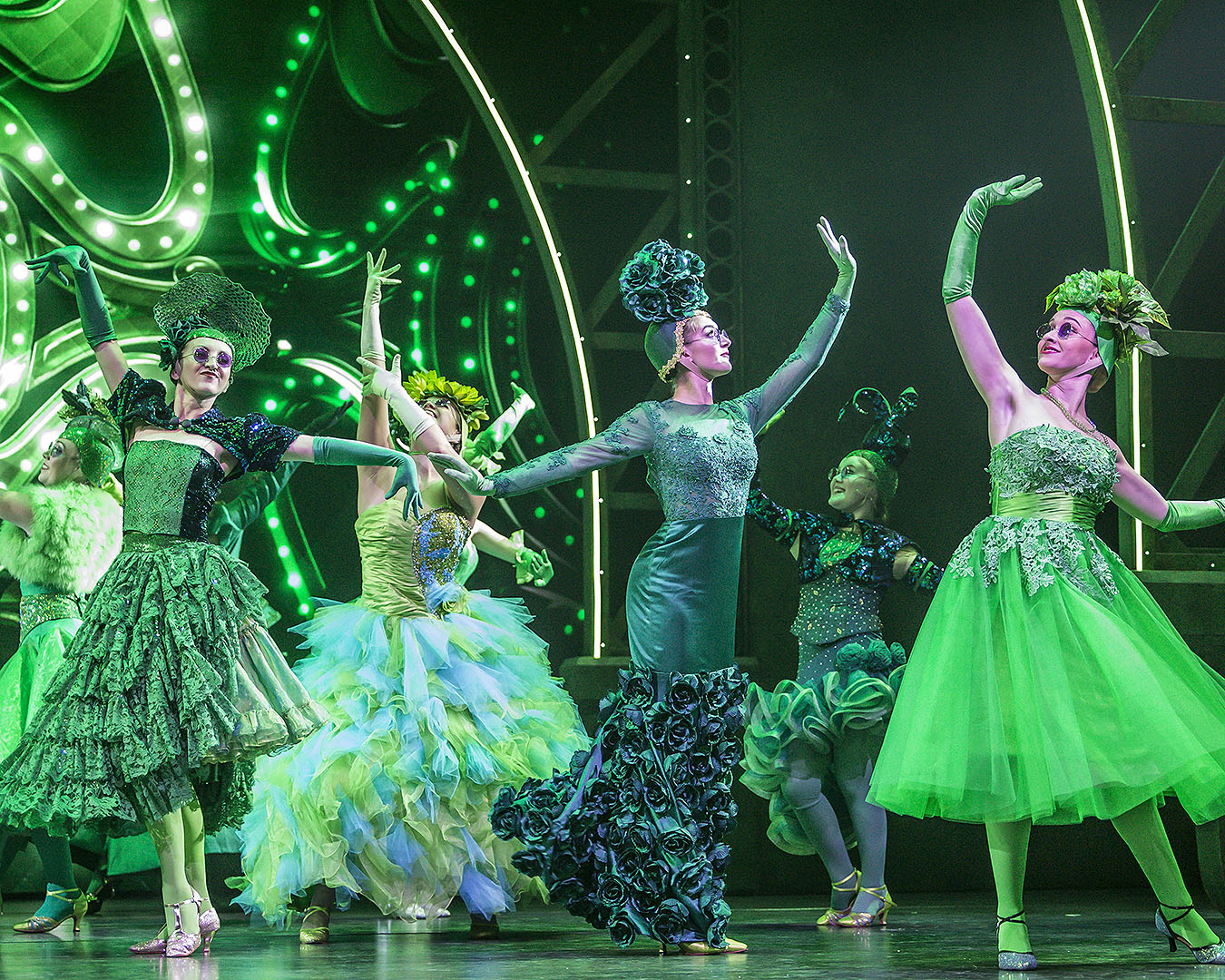 The longest-running musical on Broadway, Wicked, will now be flying into SkyCity Theatre for a limited season in March 2023. Take a trip along the yellow brick road and prepare to be amazed by an all-Kiwi cast as they transport you to Emerald City and back. Wicked tells the story of an unlikely but profound friendship between two girls who first meet as sorcery students at Shiz University: the blonde and very popular Glinda and a misunderstood green girl named Elphaba. Their extraordinary adventures in Oz will ultimately see them fulfil their destinies as Glinda—The Good, and Elphaba—the Wicked Witch of the West. Watch as their untold story unfolds. So, if you're after something entirely 'wicked' (see what we did there) then snag your tickets here.
What's On In Auckland In April 2023
Easter Night Market
Victoria Park Market | 6 April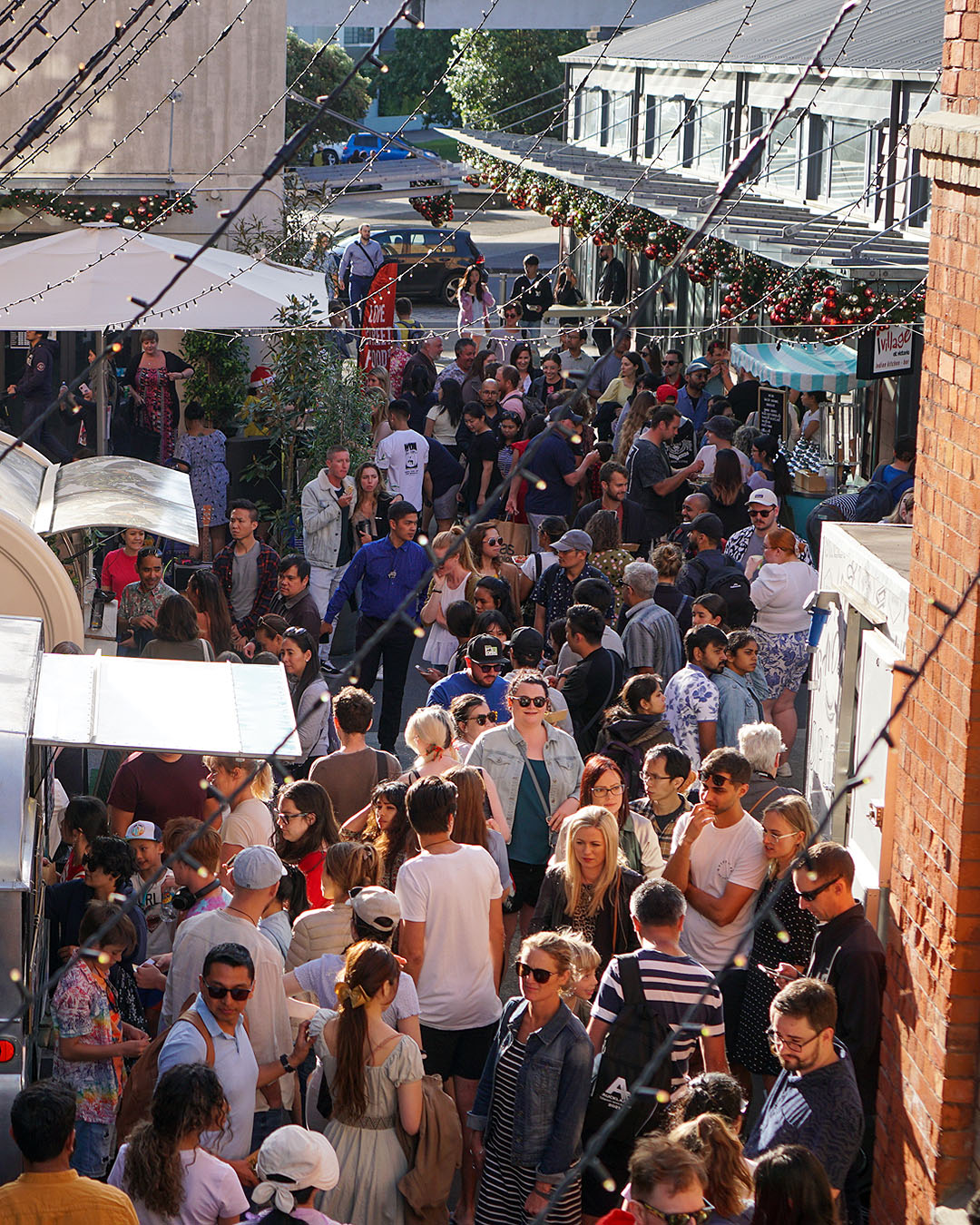 We all love some Easter fun—after all, it's a time when we get to fill our faces with chocolate without feeling guilty afterwards. Head to the Easter Night Market at Victoria Park Market this month to fill your bellies with some tasty grub from your fave food trucks. You can also do a spot of shopping as there will be plenty of handmade crafts, vintage treats, clothes, plants, jewellery - you name it, they've got it. Treat yourself to a Balinese massage and get your cards read by a tarot reader to see what the rest of the year has in store for you.
What's On In Auckland This Year 2023
Hamilton
Spark Arena, May-June 2023

After thrilling international audiences worldwide, the multi-award-winning musical Hamilton is finally making its way to Aotearoa and they have just released $70 tickets. Having scooped Tony, Grammy, Olivier Awards and the Pulitzer Prize for Drama, now Kiwis will finally have the chance to get in on the critically-acclaimed act. Featuring a score that blends hip-hop, jazz, R&B and Broadway, Hamilton tells the story of American founding father Alexander Hamilton which has created a revolutionary moment in theatre. "Australia has embraced Hamilton with an enthusiasm we could never have imagined," Hamilton Producer Jeffrey Seller said. "Now it is time for our sensational Australian cast to continue their success in the southern hemisphere when the show premieres in New Zealand." Can we get an amen? Tickets are on sale here, go shoot your shot.
Cirque Du Soleil - Crystal
July 2023

Circus extraordinaire, Cirque du Soleil is bringing its one-of-a-kind acrobatic show—Crystal—to Auckland and Christchurch in 2023 but this time the magic will be served over ice. That's right—expect incredible acts on the trapeze, banquine, hand-to-hand, aerial straps, juggling, and hand balancing—but this time all performed on ice for the first time. Watch in awe as the performers lace up to deliver a spellbindingly mesmerising experience combining the art of skating with adrenaline-inducing acrobatics and aerial feats. Thrilling more than 1.8 million people worldwide since its creation in 2017, Cirque Du Soleil's news that it'll be performing on ice for the first time is a big deal. With tickets on sale from 16th November 2022, they'll be performing at Christchurch Horncastle Arena on Friday 16 June, Sat 17 June and Sunday 18 June before landing at Auckland's Spark Arena on Tuesday 4 until 9 July. Get in.
Food obsessed like us? Dive into the NZ food news you need to know.
Image credit: Love Street Food, Auckland Museum, Wicked by Danielle Colvin, Love Street Food, Hamilton by Daniel Boud, Cirque Du Soleil by Olivier Brajon.
Editor's note: Urban List editors independently select and write about stuff we love and think you'll like too. Urban List has affiliate partnerships, so we get revenue from your purchase.​