BANZIHA Korean Bar And Restaurant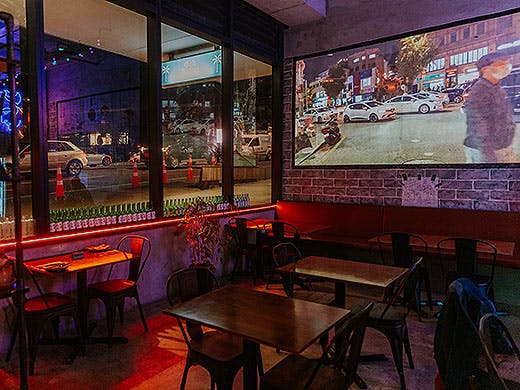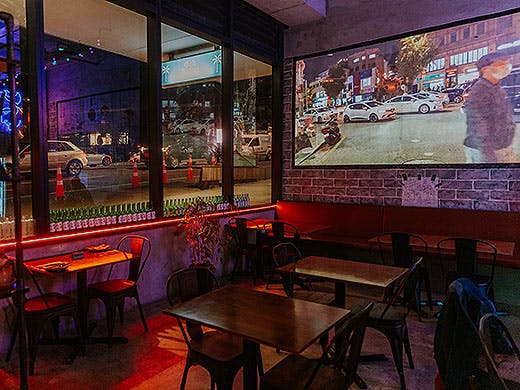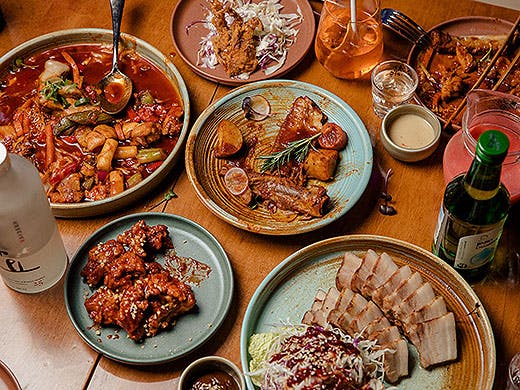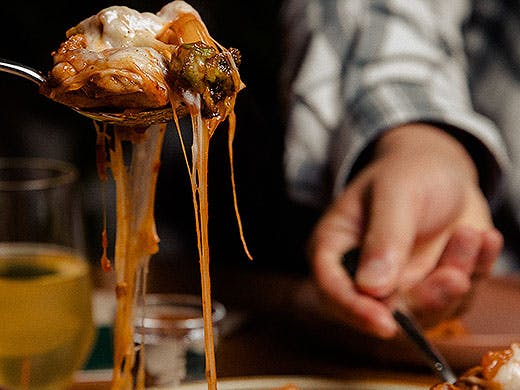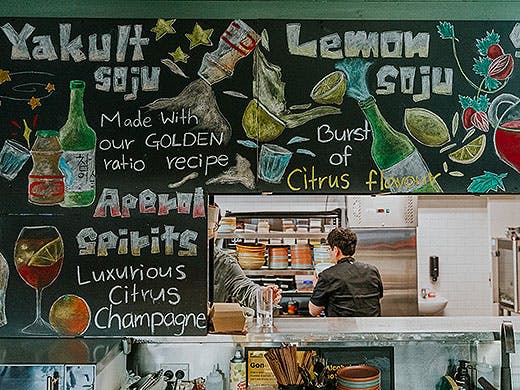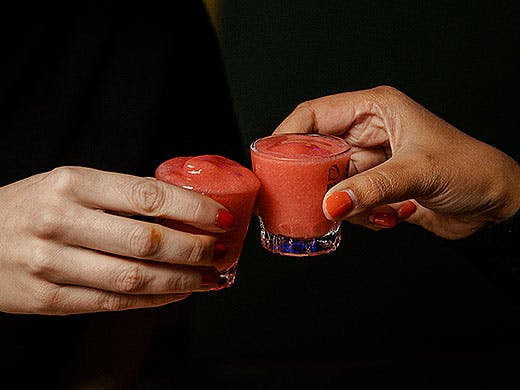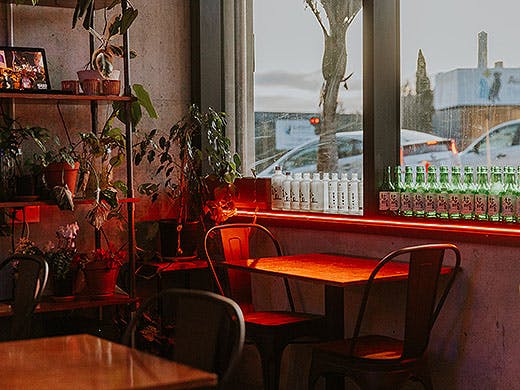 The Verdict
Korean food is having a (very, very well deserved) moment. So much so, that there's a new shining jewel in Auckland's K-food crown: BANZIHA, a bar and restaurant like nowhere else in Auckland.
Bold, big, unabashed flavours reign supreme at BANZIHA. Dining here is very much a choose-your-own-adventure kind of experience: stick to the K-staples you know and love or go full steam ahead into new flavour territories. They cater to all, seven days a week for lunch and dinner.
No matter what direction your food choices take you in, there is, however, a must-try: soju slushies. Blended with your choice of strawberry or peach, they come in 500ml sharing jugs and are designed to decant into small, sip-sized soju glasses. Sharing these really isn't an option, because you'll most definitely want a carafe to yourself. But don't take our word for it: take one sip, be wowed by the fragrant, fruity flavours and airy texture (think that fresh-fruit-ice-cream-moreish-hit) and find yourself going back for more before you even think about popping the glass back down.
Hit by ravenous hunger or just need a small something to tide you over? BANZIHA's menu has a dish for absolutely every level of craving. There are small bites, fried little somethings, all-in-one mains and of course, those inimitable, wonderfully whopping, sharing-sized plates that Korean joints are revered for.
Cheese, charcoaled chicken and spice come together in their must-try Volcanic Korean Chicken. Along with mini rice cakes, veggies (for balance) and drenched in a spicy sauce, this mountain of flavour makes for the perfect centrepiece for a group of spice lovers. Not only will your taste buds have a blast, but you'll also no doubt have fun wrangling the melty mozzarella cheese strings onto your plate and into your mouth.
Another must-try in the sharing plate department is the boiled pork belly: where thinly sliced pieces of pork are cooked to perfection and drizzled lightly with sesame oil. The result is a gentle, but oh-so-savoury array of leaner-than-usual pork pieces that melt in your mouth (and in our experience, are also perfect for swooshing up sauces with).
Speaking of sauces, the popcorn chicken—one of the stand-out small bites—is something else. The sauce is both sweet and savoury, lightly coated and crisped, before being covered with chopped crunchy nuts. This, alongside the spicy marinated pork back ribs (which have a generous amount of meat on the cut), makes a strong case for having a bunch of small bites as a main.
Fried is the word where sides are concerned. Tofu, lotus root, cauliflower and soft-shell crab each get treated to their own fried iteration and sauce pairing. A far cry from anything too oil-drenched, these fried babies are super light, crispy and melt in your mouth like a savoury candyfloss. Case in point: the soft shell crab, which is so savoury and lightly spiced that it would convert the biggest seafood-naysayer.
You'll find BANZIHA just off the Ponsonby and Williamson Road intersection, nestled under street level beneath an apartment block. Literally translating to 'half-basement' in Korean, BANZIHA's dwelling is simply perfect for people watching. And that's before we get to talking about the decor. Here, among playful drawings on industrial walls, you'll get a window into another world: the streets of Seoul, as a huge projection of a bustling night out at Halloween plays on loop.
Whether you're hiding away from the world for a feed, pausing for people watching, catching up with friends for a real feast or ordering round after round of good times—BANZIHA is an ideal backdrop. Consider it your urban-underground-clubhouse-slash-playground dedicated to flavour in epic proportions.
Image credit: Jamin Drupsteen.
---