Bivacco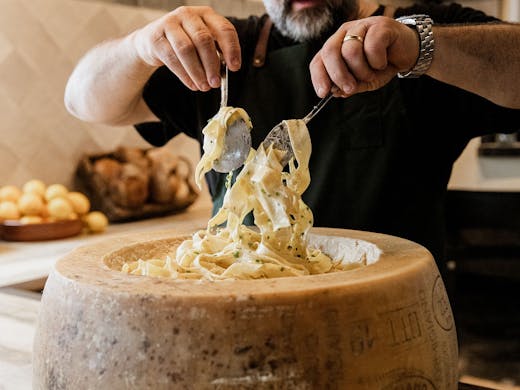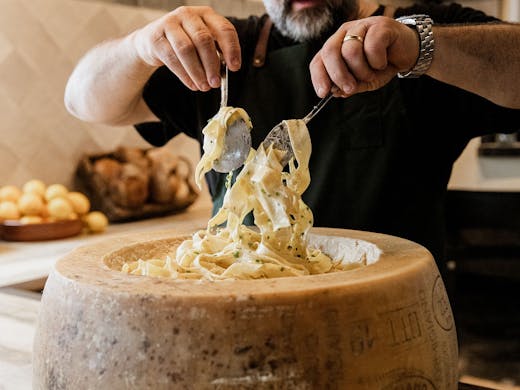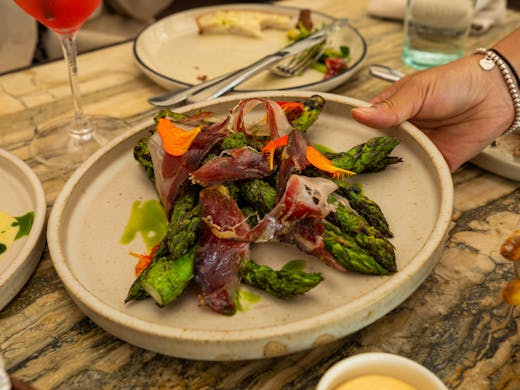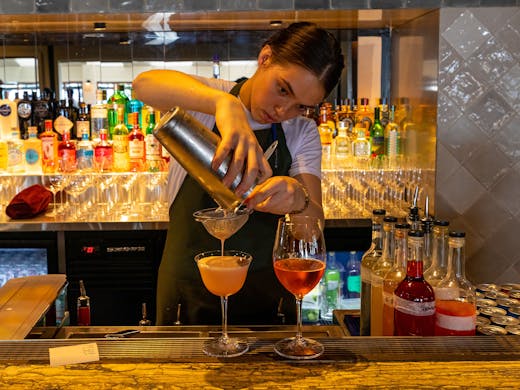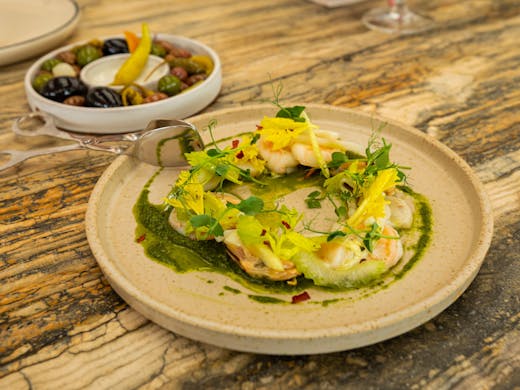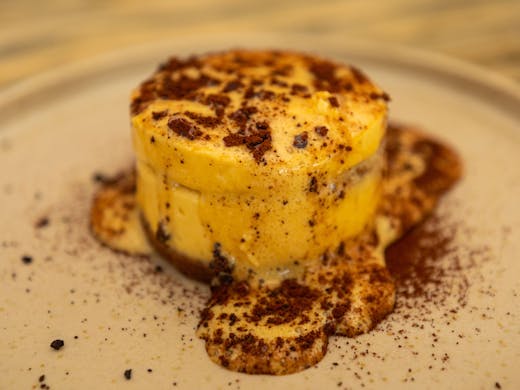 The Verdict
If you love to wine and dine with a view then listen up, we've found a stunning spot for you to hit up this summer that will transport you to the heart of the Amalfi Coast.
Taking over what was once Headquarters, an Italian eatery, Bivacco is bringing a splash of Italian razzle-dazzle to the sunny Viaduct, just in time for summer.
The brains behind some of Auckland's best eateries such as Ostro, Ebisu and Azabu, Savor Group have done it again, creating original food experiences at unique locations—and boy is this location unique.
The sprawling restaurant is located right in the jewel of Auckland's Harbour and it's rather impressive. The space, designed by award-winning designer Paul Izzard has had a marvellous makeover—it's big, bright, and beautiful and is home to stunning decor. We're talking marble tables, dark timber pillars, rustic linen fabrics, and emerald green tones. Pair this with a never-ending veranda and you've got a sensational waterside setting.
It's business at the front and a party in the back at this sleek eatery—with an open-plan kitchen on one side and an impressive bar on the other, Bivacco is serving up a little something for everyone.
Shall we start with the food? The menu is equally as inviting as the space, featuring simple unfussy Italian fare made with the finest locally sourced ingredients. Whether you're here to indulge in a lavish lunch or after a lite bite with a view, Bivacco caters for all.
Designed for sharing, we suggest dining with mates and ordering up plenty of plates. Start off with some light finger food from the Antipasti selection. The beef carpaccio served with truffle, wild garlic and pickled mushroom salted ricotta is the perfect way to get started, alongside the duck liver parfait with roasted grape mostarda—pair this with some fresh bread with salted butter and your taste buds will certainly thank you.
Seafood lovers, take note—the chilled seafood selection is a catch (see what we did there). Expect chilli-marinated prawns, mussels, calamari, and scallops, drizzled in salsa verde—you've got yourself a meal fit for King Triton.
If you're after something more substantial then the wood-fired whole john dory will certainly suffice or if like us, you're all for trying something new then opt for the BBQ wagyu tongue with oyster mushrooms—the wafer-thin slices in between mushrooms makes for a tasty dish.
Now no Italian meal is complete without slurping on some freshly made pasta. Load up on goats cheese ravioli with asparagus, burnt honey, and pistachio or sink your teeth into the braised lamb agnolotti with sheep's milk ricotta, zucchini, and mint—we could happily devour these little morsels any day of the week.
Keep 'em coming. A standout dish has to be the wood-fired asparagus served with rumpetto (salty-cured pork) and a pesto sauce. Cooked to perfection, this dish is a vibrant seasonal number comprising only the freshest spears in the land. There's also a range of pizzas to choose from, the potato, stracciatella, zucchini and mint pizza is a particularly good choice.
If you've got a sweet tooth then you're in the right place. The dessert heavens have opened and welcomed us with one of Italy's greatest gifts—a tantalizing tiramisu filled with creamy zabaglione. Have your phone at the ready for this one, folks, it's a showstopping number.
The zingy Almalfi lemon tart paired with rosemary ice cream comes in second as it is light, refreshing, and screams summer. It's simply delizioso.
No Italian feast is complete without wine. With an extensive list of local and international drops, you'll be truly spoilt for choice. If you're after a thirst-quenching tipple then the watermelon spritz is sure to become a summer staple and you can't go wrong with a classic margarita.
Be sure to pop in between 4-6pm every weekday to take full advantage of the Aperitivo hour, where they'll be serving up sunset sessions and complimentary roving bites—after-work drinks have never felt so good.
Sounds divine, right? Pair all of that with an elite waterside location, unparalleled views, and an exquisite menu, Bivacco is an exceptional new holiday destination—oops, we meant hospitality but at Bivacco it may as well be the same thing.
All that's left to be said is, Buon appetito!
Image credit: Larryn Rae, Bivacco.
---