Bo's Dumplings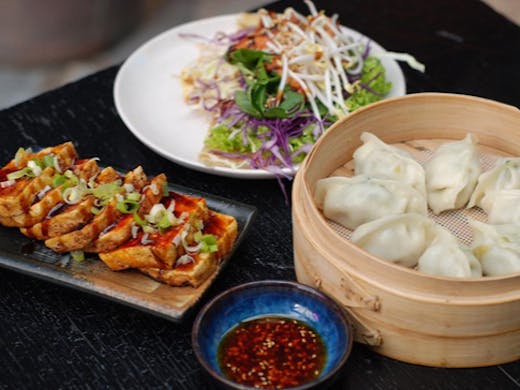 The Verdict
Dumplings... need we say any more! The juicy little morsels are no doubt a favourite amongst Aucklander's and as the dumpling scene grows, so do our appetites. One dumpling joint that is certainly whetting our appetite is Bo's Dumplings. Tucked away in the popular Morningside Precinct is a small 12 square meter shop serving up beautifully authentic Chinese parcels.
The man behind Bo's is Bo Feng, a dumpling connoisseur, who takes inspiration from his grandparent's recipes. While the hole-in-the-wall may be petite, don't let that fool you as the dumplings are anything but. The bundles of joy are jam-packed with a mixture of fresh and flavoursome ingredients, that are guaranteed to not only fill your bellies but your hearts too. Don't worry these bad boys come in batches of 6, so there are plenty to go around. With 7 options to choose from, we opted for not one, not two, not three, but four lots of dumplings (because why the hell not).
So, yep that's 24 dumplings that were well and truly demolished and let's just say we have no regrets. The vegan dumplings are not your average deflated measly morsel filled with frozen veggies, instead the delicate parcel was packed with fresh, seasonal veg and tofu.
The traditional pork dumplings were super juicy, so be sure to have plenty of napkins on hand to catch those juices dribbling down your chin. So, whether they're steamed or fried you'll definitely be left satisfied by these little bundles of joy.
Not only does Bo's have a strong dumpling game, they also serve a variety of 'cold sides' to suit every palate. We wholeheartedly agree with Bo's statement on their Insta, #notjustanotherdumplingshop and can confirm that pure magic is dished up at Bo's. So, if you have a serious dumpling craving, then head to Morningside to get your much-needed fix.
Image credit: Bo's Dumplings
---
You May Also Like
Restaurants
A hot new Jamaican eatery has come to town and it's here to set your tastebuds on…