Brothers Juke Joint BBQ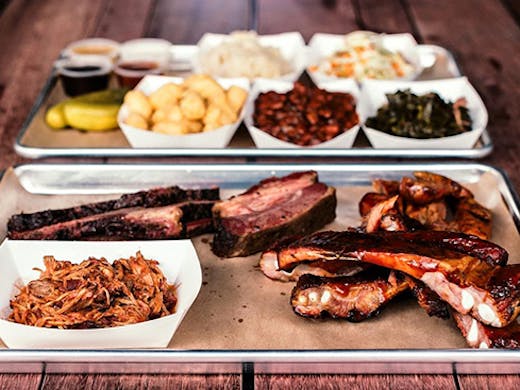 The Verdict
Is there really any better partnership than beer and barbecued meat? The answer is no, and when you need your fix, Brothers Juke Joint BBQ has it sorted. Tucked away at the far end of Mt Eden's Akiraho Street, Juke Joint is the Brothers Beer lads second hub (the first being City Works Depot), and set to come the best summer sesh spot.
Occupying a monstrous ex-leather factory, Brothers Juke Joint BBQ is best tackled with a pack of mates. Send one half to the bar for beverage collection, and the other to customise a couple food trays. The food crew will be handed dinky sheets and pencils, used to order sticky pork ribs, 14-hour beef brisket, slaw, buns, and a selection of mighty fine sauce.
Once that's done, set up camp in the Juke Joint's sun-drenched courtyard, on wooden the benches by the fire, or in the Brothers Beer brewery space itself.
Image Credit: Brothers Juke Joint BBQ via Facebook
---
You May Also Like
Restaurants
What do you get when you breathe new life into an old classic? A fancy AF bar and…