Duo Eatery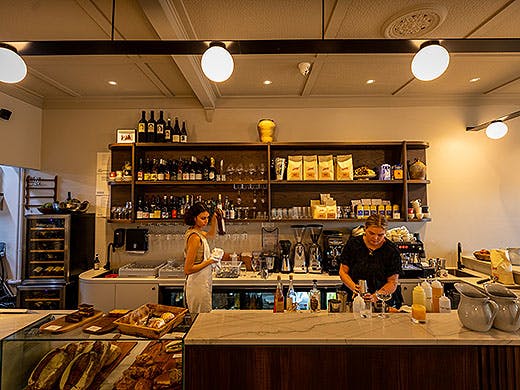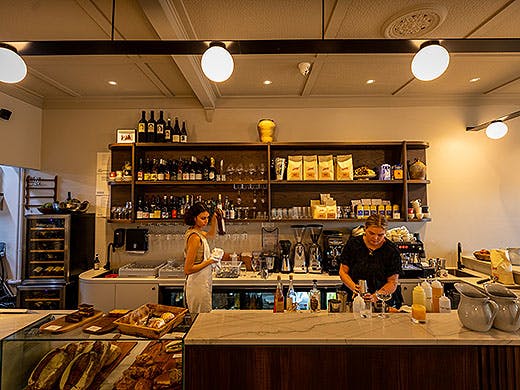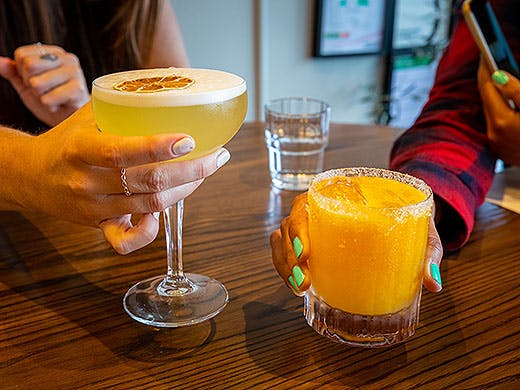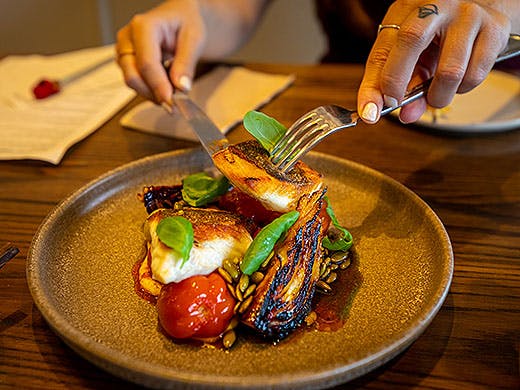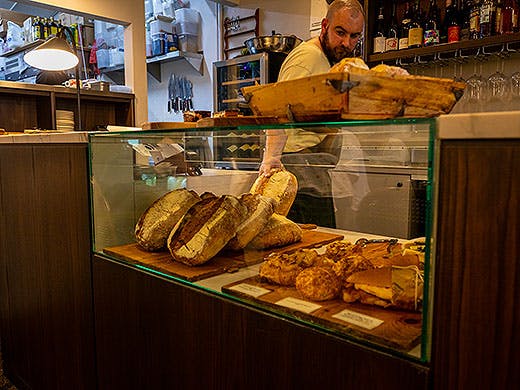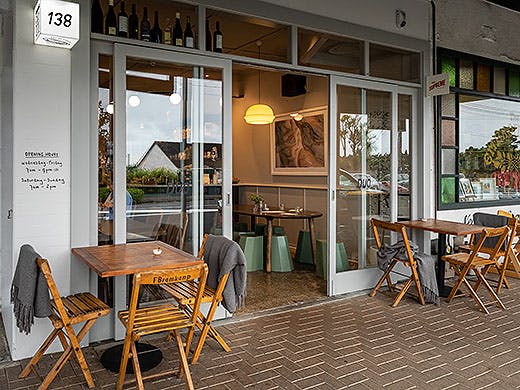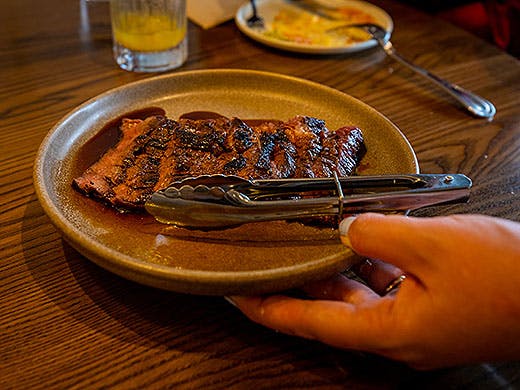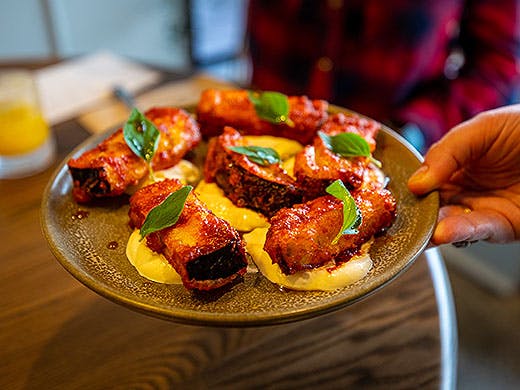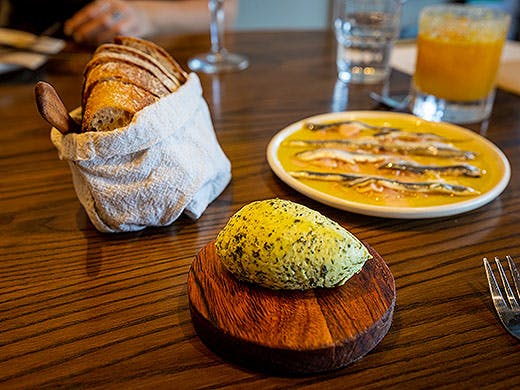 The Verdict
The North Shore food scene is on fire right now, with Duo Eatery the latest spot to set our appetites alight. Located on Birkenhead's iconic Hinemoa Street, this is the newest venture from Jordan Macdonald of Culprit and Lowbrow fame (and the first with his talented wife, Sarah) and as to be expected—it's an absolute treat.
Tucked away inside a cute character building, Duo Eatery certainly has the aesthetics for a memorable meal out. The perfect balance of chic yet unpretentious, airy yet cosy, the space is characterised by warm wooden accents and subtle pops of green, focused around a large shared table in front boasting views of the picturesque neighbourhood beyond.
Special mention must also be given to the adorable signage—a coffee cup with four legs, presumably representing the two Macdonalds (and which, if you look closely, you'll also see tattooed on Sarah's arm).
Despite having only opened in March, Duo has already become a source of pride for Birkenhead locals thanks to its clever brunch dishes (case in point: the bruleed custard-soaked brioche). And now they'll have something else to brag about, with the eatery recently adding dinner service into the mix, Wednesday through Friday.
Embracing the same quality, artisanal-focused approach Duo fans have come to know and love, this new night-time offering is nothing short of spectacular. Get the party started with one of their tasteful cocktails (the passionfruit marg and yuzu fizz are particular faves), then tuck into an elegant array of snacks ranging from juicy oysters and paua doughnuts through to chicken liver parfait and cured meats (there's even truffle-laced prosciutto!).
It's the anchovies, however, that are the real star of the show—here served with a lush garlic and shallot dressing, which you'll want to enjoy alongside chunks of Duo's freshly baked sourdough slathered in creamy wakame butter (wakame being a kind of kelp). Absolute heaven.
Things only get better with the small plate selection—think raw market fish, wagyu carpaccio, and even lamb ribs. As always, we can't go past a bowl of burrata, and Duo's version with cucumber, endive, mint, and basil doesn't disappoint. This is one of those unique dishes that manages to somehow ride the line between refreshing and rich, and we'll never tire of it, especially when it's of this calibre.
The crispy eggplant is another standout—in fact, we urge even the most committed aubergine haters amongst you to give it a try. Think thickly-cut pieces of eggplant, coated in a crunchy, paper-thin batter then smothered in spicy njuda and served on creamy little clouds of buffalo curd—seriously, who can argue with that?
And the good times just keep on coming, thanks to a faultless line-up of large plates. Choose from gnocchi with oyster mushrooms, lamb shoulder, and a wonderfully light market fish piled atop juicy confit tomatoes, punchy fennel, and pumpkin seed pesto.
If you really wanna make a night of it, however, we recommend ordering a plate of the wagyu skirt steak. Dressed in truffle jus, this dish is divine as is but reaches new heights of deliciousness when paired with a couple of Duo's scrumptious sides. Our top picks are the pommes anna (a worthy take on the famous layered potato dish, here served with chive crème fraiche), and the fried cauliflower with cashew cream and za'atar.
And if none of that takes your fancy, not to worry—Duo also offers a specials board that changes on the weekly.
Of course, dessert is also up for grabs (fans of Jordan's will know he makes a damn good one!), with recent offerings including a chocolate and hazelnut tart, buttermilk pannacotta, and pear tarte tatin. Tag on a glass of dessert wine or perhaps a cup of Coffee Supreme, and you have yourself one helluva meal.
There are no two ways about it, Duo is absolutely smashing the North Shore food scene—be it for breakfast, lunch, and now dinner.
Image credit: Larryn Rae.
---