Fat Kitty Cafe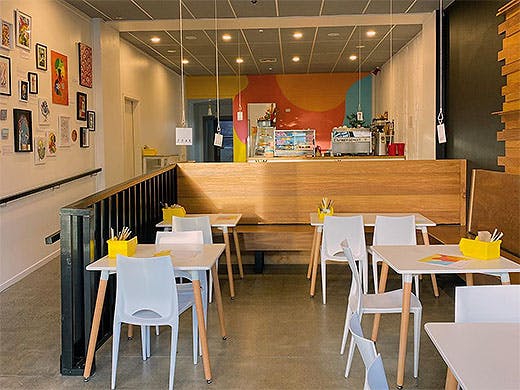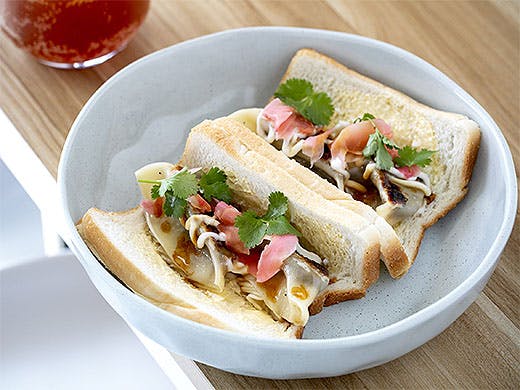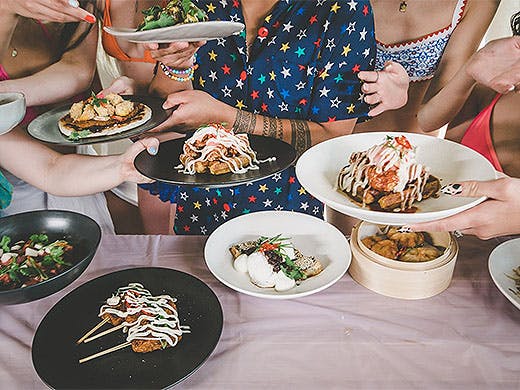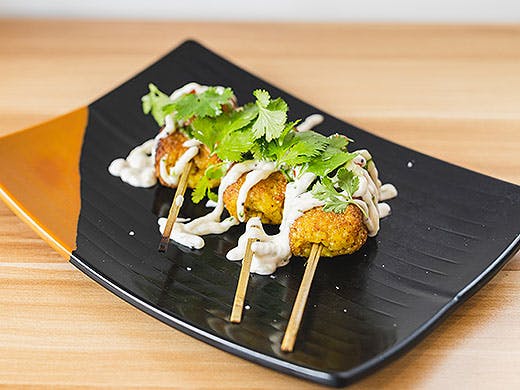 The Verdict
Meet Fat Kitty—a queer, vegan-friendly cafe that is guaranteed to steal your heart, captivate your tastebuds and awaken your senses with its delicious selection of quirky alcohol-free tipples and tasty bites.
This is no ordinary cafe, though, It's a magical sober space where you can unapologetically be yourself. The idea for Fat Kitty was dreamt up by the talented duo Amelia Leath and Jarrad Amanono, who met whilst working together at a catering company. With a passion for all things food, community, and inclusivity—Fat Kitty was born.
An eatery on a mission to challenge not only our tastebuds but also our idealogy around sexuality and identity, sharing an important message of "it's okay to be who you are"—Fat Kitty is shaking up the industry with their bold, creative ideas—one vegan cookie pie at a time.
Don't be fooled by the name, while the space is not filled with cute kittens, it is filled with bold and beautiful art created by LGBTQI+ artists, which you can buy and the best part is, all proceeds go directly to the artist. Now that's something we can get behind.
Alongside creating an inclusive space, this foodie empire is dishing up heaps of sharing plates that are jam-packed with flavour, fusion, and flare. The menu is a foodie's dream—think exciting innovative Asian fare with a unique twist. "Our food is an expression of who we are; bold, creative, and a bit weird," says Amelia.
You've got paneer eggs bene, biriyani fried rice, loaded mozzarella fries—damn, let's just delve right into it, shall we?
The fry bread is the perfect starter, this bundle of joy is vegan and served with caramelised kimchi, vegan butter and mushroom-based pâté. It's designed for you to get your paws dirty, so leave your table manners at home and dig in deep.
Order up the Manchurian fried cauliflower served with maple chilli, pickled mango and vegan mayo. We recommend getting this on a crispy roti to really mop up that saucy goodness. If meat is more your thing, then swap out the cauli for fried chicken.
Now if it's good ol' fashioned comfort food your taste buds desire then the fat hashbrown is a must-try. Served with a dollop of eggplant kasundi and vegan mayo, this tasty tower of potato will have you pining for more after just one bite. Trust us, it's to die for.
Next up has got to be the dumplings—cue the saliva action. These bad boys are not your average deflated measly morsel, they're jam-packed with fresh ingredients and served in a sandwich. That's right, dumpling sarnies are a thing and we're here for it. Choose from miso mushroom or pork and kimchi—each bundle is like a little present for your palate.
Saving the best till last—The French Toast is the only sweet option on the menu, but boy is it a stand-out dish. A dreamy vegan delight made with thick fluffy bread and topped with miso toffee apple and sprinkles of black sesame sugar. Get in our bellies.
And if that hasn't left your mouth watering and your belly rumbling, then they've got a cabinet filled to the brim with ever-changing gluten-free and vegan delights—think smores cookie pies, banana and chocolate mousse cakes and a walnut and chocolate cookie brownie that's simply divine.
Indulging in delicious kai is thirsty work so wash it down with a mocktail or two. The Pandan Tang, made with homemade syrup, earl grey tea, and aquafaba foam (a vegan foam made from the liquid that chickpeas have been cooked in) is super refreshing, while the pink panther caught our eye, with its sweet candy-floss topping—after all who said mocktails can't be dessert.
As if that wasn't enough, Fat Kitty also hosts monthly meetups where you can learn to crochet, join a book club, find support at the Autism club and lots of other ways to meet fellow like-minded people.
So, if you're looking for a good time and wholesome vibes then feed your appetite and soul at Fat Kitty Cafe, your home away from home.
Image credit: Robin Thomas, Babiche Martens, @jolie.lf, @ellbis.intimates.
---