FISH Restaurant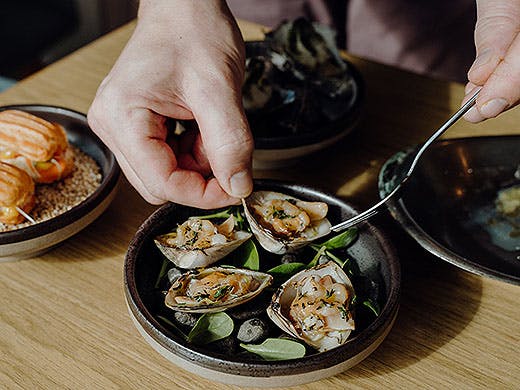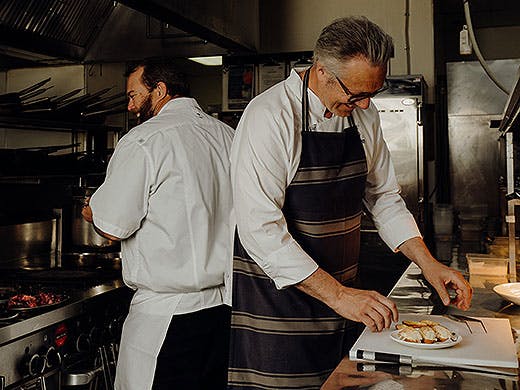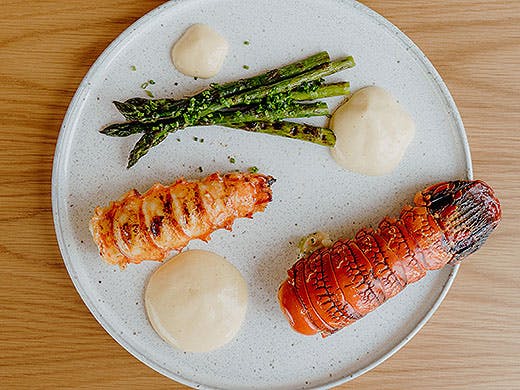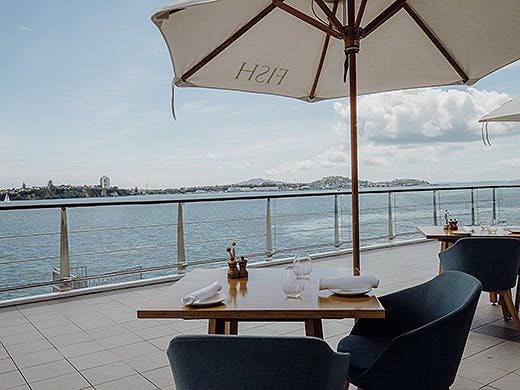 The Verdict
Fact: seafood tastes a trillion times better when it's sustainably caught—and no one knows this better than Auckland's breathtaking restaurant, FISH. Overlooking the Waitemata Harbour, the restaurant pairs stunning views with sustainability caught seafood and local produce... and the results are divine!
Located on the first floor of the Hilton, FISH is sure to impress. Floor-to-ceiling windows showcase views of the waterfront and the glistening harbour. The light, bright and beautiful décor stars light woods, plush seating, and a whooole lot of ocean-side vibes.
Sustainability comes first, with FISH sourcing seafood from local suppliers who let them have the first pick of the daily catch. Produce is also sourced locally with the seasons dictating the ever-changing menu. Better yet, all seafood on the menu is MSC-certified (aka meets the standard for sustainable fishing) to ensure future generations get to enjoy our oceans. On ya, FISH!
After a fishy 2021, which resulted in months of closures due to lockdown restrictions, FISH is back with a bang, bringing new faces to the team. Multi-award-winning chef, Des Harris is at the helm of the iconic waterfront spot, while Josh Seeds is leading the kitchen as Executive Chef.
Along with new faces, there are, of course, exciting new dishes to indulge in. The new menu is a fish lover's dream —think scampi tail eclairs, grilled crayfish tail, torched clams, flamed ora king salmon and that's just to name a few.
A must-try has to be the chawanmushi, a savoury egg custard dish (inspired by Josh's time leading kitchens in renowned hotels in Japan) with charred baby corn, consomme and topped with salmon pearls. It's fin-tastic!
Don't know what to order? Sit back, relax and let the Chefs decide with the Taste Of FISH menu, where you'll get to enjoy three delicious courses with snacks for $99. Don't mind if we do.
Wash it all down with a glass (or two) of wine from their extensive list or celebrate by popping a bottle of Champers. Be sure to save room for dessert because there's a trio of chocolate mousse with your name on it.
So, what are you waiting for? Sit back, relax and take in those stunning views. There's no doubt about it: FISH is a great catch!
Image credit: Hilton
Menu
---
on U:L By You
Restaurants
While Auckland has no shortage of cheap 'n' chic restaurants, when you're in the mood for something special, a $15 wine…
Food & Drink
If you read The Urban List you know how obsessed we are with finding great new openings, new menus, new products as well as chatting to…
Restaurants
We're big fans of things from under the sea. Whether it's a crispy fillet of fish, salty oysters or moreish calamari rings,…
Restaurants
Foodies, prick your ears and bulk up your appetites because the month we've all been waiting for is here. August's Restaurant…
Restaurants
Seafood and sea views go hand in hand and FISH has long been our go-to for two said things. So we were excited to hear that FISH has just…