Flour Mill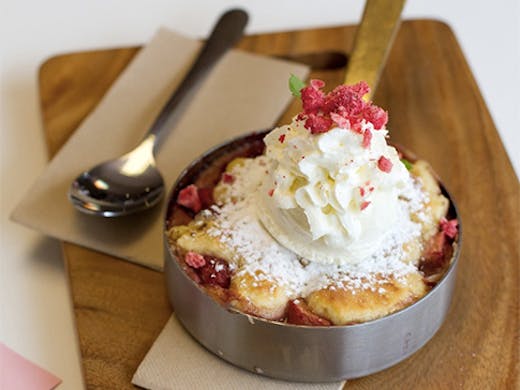 The Verdict
Tucked away behind Epsom's main shopping strip inside what was once a fully-fledged flour mill, lies one of those spots that'll have you coming back time and time again (even, we might add, if you live on the other side of Auckland).
The Flour Mill is all about making food fun—which is exactly what it should be, right? Whether it's a cup of pink lemonade served in one of their cute teddy bear-shaped glasses, or one of their OTT brownie pies delivered to the table in a skillet and piled high with whipped cream, you'll be leaving here with a smile on your face, that much is certain.
That's not to ignore their epic selection of savoury treats, which includes a buttermilk chicken burger, Philly cheesesteak sammie and mac and cheese (again, served in a skillet). Plus, there's also a killer range of cabinet food, Kokako coffee, and pretty little bags of baking all tied up in ribbon, ready for you to take home.
Pair this with a cute AF fit-out featuring plenty of pink and some seriously cute artwork (look for the aptly-titled 'Millie' on the wall outside, or the boy inside with a croissant for hair)—and you've got yourself one of the most charming cafés in all of Auckland.
Image credit: Flour Mill
---
You May Also Like