Golden Goose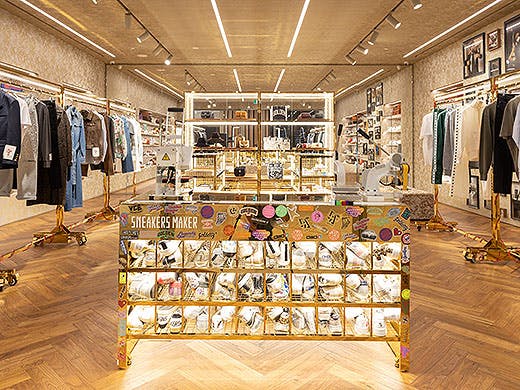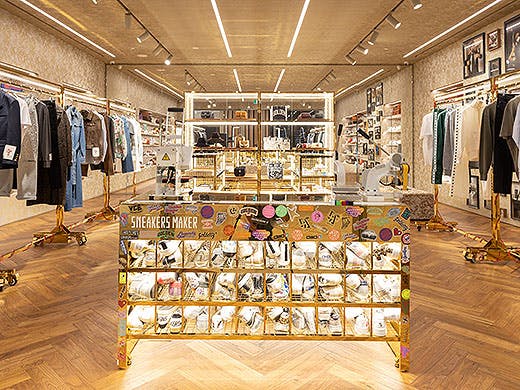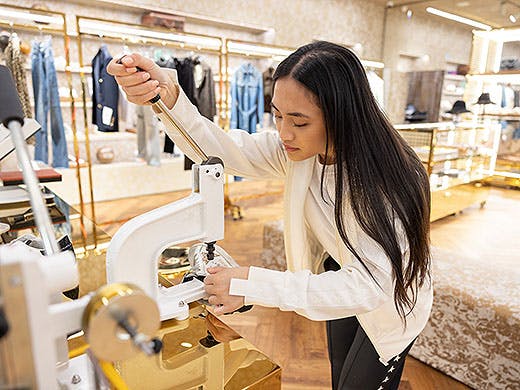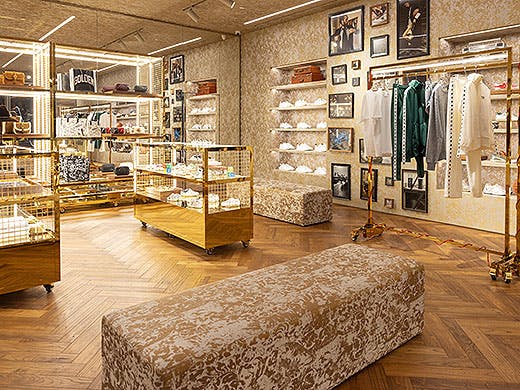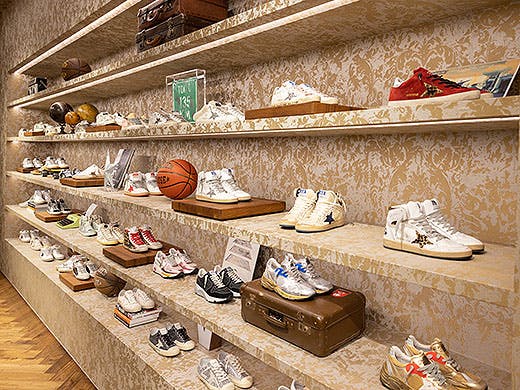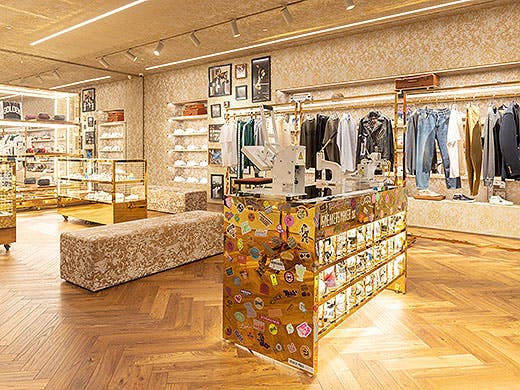 The Verdict
Coveted Italian brand Golden Goose continues its worldwide expansion and has now finally landed in New Zealand, opening its first store in Auckland on the ground floor of Westfield Newmarket.
The brainchild of husband and wife team Alessandro Gallo and Francesca Rinaldo, Golden Goose was launched in 2000 from the impossibly chic Italian city of water, Venice. One of the first brands to sell deliberately scuffed apparel where each piece is absolutely unique, Golden Goose has created a cult following and is now world-renowned for its close attention to detail and exquisite design ethic.
With ready-to-wear clothing, bags and sneakers adorning the breathtaking space—complete with ​​Venetian wrapping paper covering the long walls, mirrors and gold-chromed industrial furnishings—stepping into the store is nothing short of an awe-inspiring experience.
If you're looking to make your new gear truly unique, Golden Goose Auckland has its own makers desk where with the help of an in-house illustrator you can add your own touch of whimsy to your purchase. Add studs and hardware, swap out laces, doodle and embellish your choice however you like, and know that you'll be the only person in the world sporting that piece, how's that for boujee. Swing by and check it out.
Image credit: Golden Goose.
---