Hotel DeBrett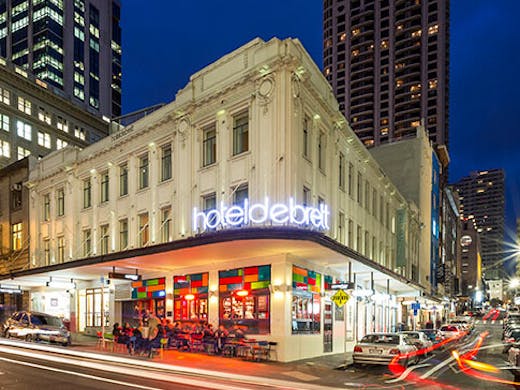 The Verdict
For a luxury boutique experience, look no further than Hotel DeBrett. This inner-city gem, on the corner of High St and Shortland St, promises a unique stay. With an intimate 25 rooms, the decor features eclectic furniture, local art and photography. With two bars and a kitchen you'll find yourself spoilt for choice.
Celebrating style over fashion, DeBrett's Kitchen provides a relaxed scene among an eclectic fit out.
Sip on a cocktail amongst the infamous Housebar, recreated with references to the original art deco fit out, it's truly an experience in itself. In addition to the corner bar, quirky event rooms and unforgettable characteristics Hotel DeBrett is definitely one for the bucket list.
Image Credit: Hotel DeBrett
---
You May Also Like
Local Escapes
As soon as you step through the classy, sliding doors at voco Auckland City…