Inwards Goods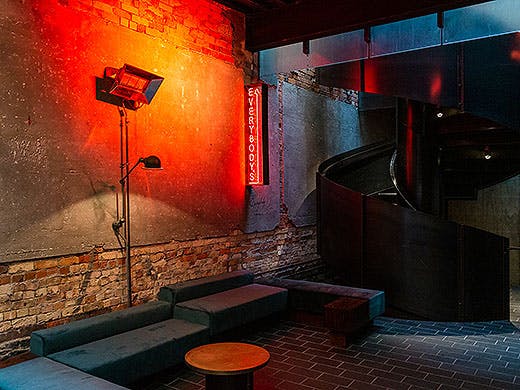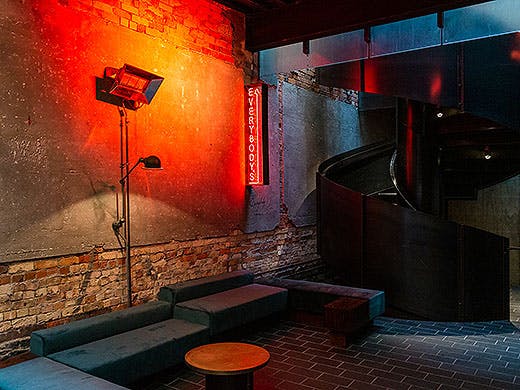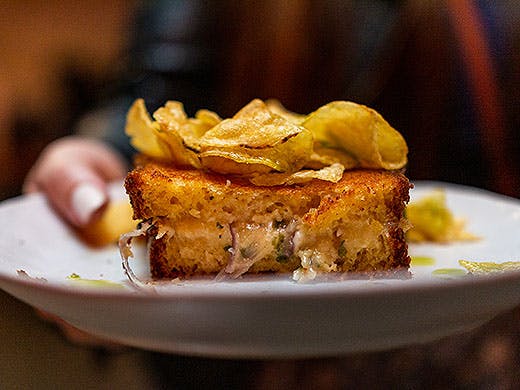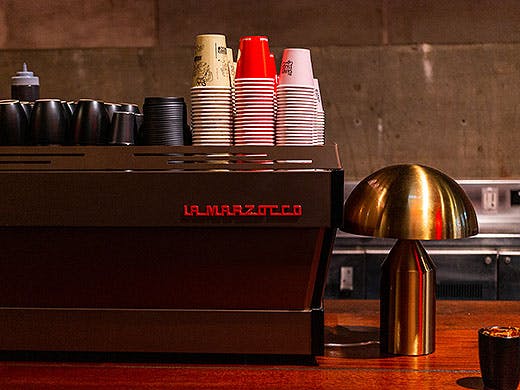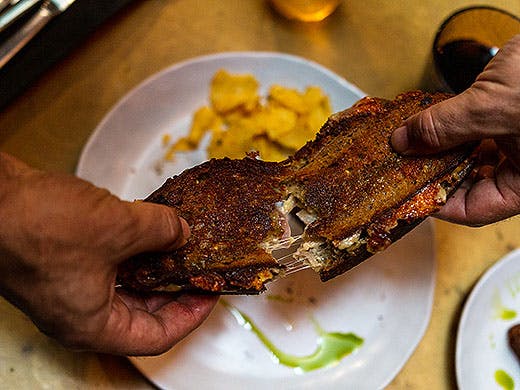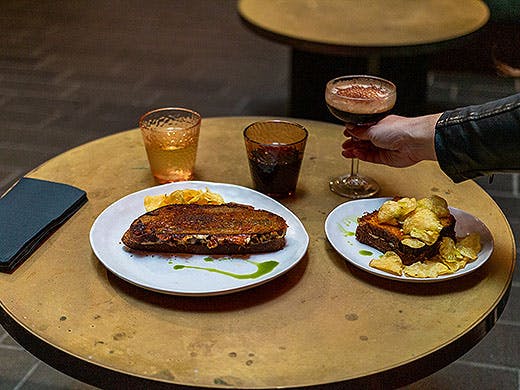 The Verdict
Join us in welcoming Inwards Goods, the latest (and incredibly delicious) addition to downtown's Imperial House precinct, where you'll also find the iconic Roxy nightclub and Everybody's bar and eatery.
And while this new spot is indeed in fine company, make no mistake. Inwards Goods is set to put its own very unique stamp on the downtown dining scene—masquerading as a hip coffee lounge by day, then transforming into a cosy street bar, complete with espresso martinis on tap, at night. Add to that the boujeest cheese toasties in town, available from Monday to Thursday from 8am to 4pm and Fridays and Saturdays from 8am to 1am for your eating pleasure—and we reckon you have the makings of something pretty spesh.
Located on the ground floor of Imperial House within the Imperial Laneway that runs between Fort Lane and Queen Street, you're already off to a cracking start. Designed by Fearon Hay Architects, this impressive exposed brick, cobblestone-floored space, punctuated by four-storey-high lightwells and a sweeping spiral staircase, is now home to low-lying green couches, wooden tables and industrial light fittings—basically, it's a vibe.
Pop in during the day and you'll be treated to premium Shaky Isles coffee, including a rather decadent sounding Whittaker's mochaccino (save 50c if you bring your own cup)—or if you'd prefer something sans the caffeine, opt for one of their refreshing raw cold-pressed juices in punchy flavours like carrot, orange, apple, lemon, ginger and turmeric.
Naturally, night-time brings about some slightly naughtier bevvies—think Asahi lager, Still Life pinot gris and pinot noir and yes, those aforementioned espresso martinis. A lighter riff on what can be a pretty potent cocktail, their version is refreshing rather than rich and that's a win in our book. This does however make it incredibly easy to drink, but we fail to see how that's a problem—especially at $15 a pop.
As amazing as these martinis may be, it's actually the food that's got us most excited and this may or may not have something to do with the fact that the menu here is comprised entirely of cheese toasties, aka one of our all-time favourite foods.
Yes, this humble yet insanely delicious combo of bread and cheese has been taken to an entirely new level, with six equally outstanding sammies competing for your attention.
There's nothing wrong with sticking to the basics when the basics look like their classic grilled cheese on sourdough (also available on gluten-free bread, praise be). This bad boy is crispy and cheesy in all the right places, and dressed in a little chive oil, as are the other sammies, just to show you that it means business.
However by no means is the creamed corn with cheddar and chevre to be scoffed at (just scoffed, period) and if you really wanna feel boujee, get amongst the truffle and porcini offering. This is, hands down, the most decadent cheese toastie you'll ever taste, whether you're stone cold sober or three drinks deep.
If you're feeling adventurous, take your tastebuds on a li'l vacay down Florida way with the cheese, ham and pickle-laced delight that is the Cubano—or perhaps on a trip to the streets of Seoul courtesy of their Korean egg number featuring cheese, egg, kimchi, pickles, and a slap of spicy mayo.
So next time you're downtown, take a wander through the Imperial Laneway and show Inwards Goods some love—we know it's hard work knocking back cheese toasties and coffees (or if you're feeling cheeky, espresso martinis!), but someone's gotta do it.
Image credit: Eric Jang.
---