Katsura Japanese Restaurant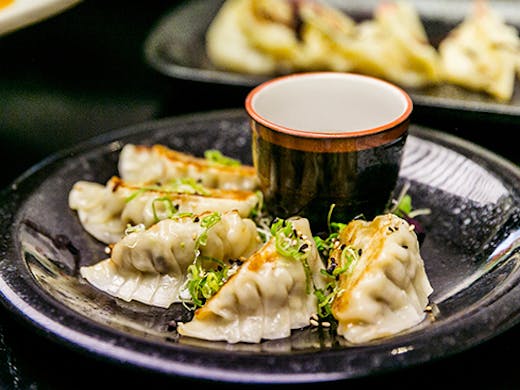 The Verdict
Sometimes the best restaurants can be found in the unlikeliest of places. Katsura Japanese Restaurant is one of those gems. Tucked away in Auckland CBD's Grand Millennium hotel, Katsura serves some of the city's finest Japanese fare. Whether you're after sashimi or sake, sushi or shabu-shabu, Katsura does it all.
The restaurant will magically transport you to Japan (well, not quite but you can pretend). Paper lanterns hang from above and the space is adorned with bamboo, orchids and Japanese art. A well-stocked bar showcases bottles upon bottles of sake and Japanese whisky. Is this Tokyo or is this Auckland? It's anyone's guess!
You don't need to stay at the hotel to get amongst Katsura's deliciousness. The inner-city restaurant will welcome you and your hungry belly with open arms—lunch or dinner.
If you're after a quick (yet delish) lunch, opt for the express bento menu. Served with all the trimmings (think miso, sushi and prawn tempura), choose between Ora King salmon, beef yakiniku, pork tonkatsu and—of course—a classic chicken teriyaki.
Alternatively, Katsura's extensive lunch menu will delight your taste buds with dishes such as avo prawn salad, miso-glazed eggplant and udon noodles served with tempura. The sushi rolls are nothing short of epic with five equally delish options. Our fave? Soft shell crab with avocado and lashing of spicy mayo—get in my belly!
Visit for dinner and things get turned up a notch. Devour your favourite sashimi (there's an impressive seven to choose from), gyoza, udon or chicken grilled robatayaki-style. If it's date night, gaze into each other's eyes as you share a platter together. Or, if you're after dinner and a show, let the chefs entertain you with a teppanyaki experience like no other. You'll be in awe as you watch the chefs flip, toss and juggle ingredients—just watch out for flying egg.
However, the real magic happens on Thursday and Friday nights when Katsura's buffet comes to life. Yes, you heard right—all-you-can-eat Japanese. There's an abundance of seafood on offer with a raw bar brimming with freshly shucked oysters, scampi, sashimi and sushi. You'll also find the likes of beef tataki, karaage chicken, a shabu-shabu station and oh-so theatrical teppanyaki. Loosen your belt buckle because there's even dessert.
So, what are you waiting for? Visit Katsura and say konnichiwa to your new fave Japanese restaurant.
Image credit: Lydia Arnold
---
You May Also Like