Kura Sake Bar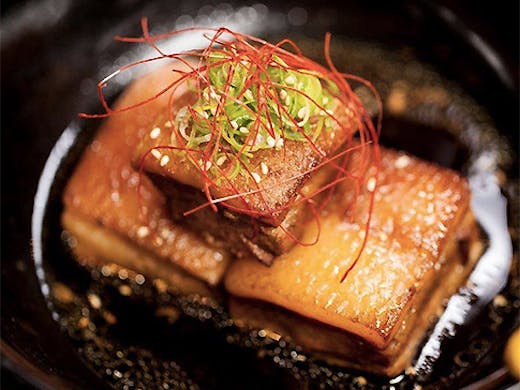 The Verdict
Possibly one of Queen Street's best kept secrets, the entrance to Kura is accessed through a sliding Japanese door and a steep flight of steps which will take you down below Queen Street. You'll step into a buzzing Japanese den and glimpse incredible dishes coming out of the busy kitchen.
Kick off with some sashimi, impossibly tender beef tataki and maybe a few cheeky crispy fried prawn and cheese spring rolls. We can't go past a couple of succulent soft-shelled crabs, whether within a spider roll or alone, and their terriyaki chicken is also a winner. Vegetarians are well catered for here with delicious tofu salads and crisp vegetable tempura.
Our gluten intolerant friends are also well looked after with a gluten free menu. Wash it all down with a flask of sake or three, finish with a plum wine and you'll be reliving this meal in your dreams. This place is always jumping so best book ahead.
---
You May Also Like
Restaurants
We're always down with trying out a new burger joint, especially one that's…
Bakeries & Delis
There's something rather special about The Kosher Deli, and the name is a major…