L'affare Newmarket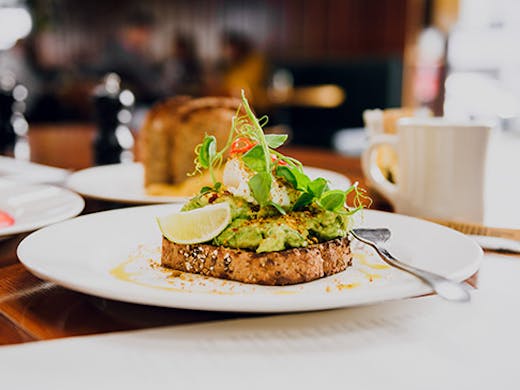 When it comes to coffee, it's safe to say L'affare know their stuff, having perfected the art of coffee roasting for the last 28 years. Originally hailing from Wellington, the granddaddy of New Zealand's coffee industry, L'affare have stretched their wings to Newmarket, with the eclectic Melrose Street as their second home.
Before you walk in, you'll smell the stimulating scent of coffee beans roasting… if that's not a good sign coffee lives here, we don't know what is. Once entering, you'll notice the distinctive contemporary vibe that takes design elements from its flagship café in Wellington.

In a truly epic eatery style, there's a tonne of cosy nooks and high tables to sit and enjoy the atmosphere, a great meal and world-class coffee, of course. Also, if you're prepared to veer away from your usual coffee order, definitely make sure you get well and truly around the single origin soft brews… thank us later.

If you're planning a visit, go for the avocado with chilli, lime and pistachio teamed with a perfectly poached egg on wholegrain toast ...our mouth is watering just typing it. Oh, and the best part? They're introducing The Avocado Club, where you can score this epic creation for just $10 every Wednesday. Special mention also goes out to the eggs bene. "But I've had eggs bene before," we hear you say!? Well, this one you haven't. Sticking true to an oldie but a goodie, these guys step it up a notch, making their very own muffins in-house as well as curing their own salmon.
If a sweet breakfast is what your heart desires, never fear! We are just a little obsessed with the fried chicken waffles with bourbon syrup and sour cream—who doesn't love a sweet and savoury combo!? Plus, there's also an entire cabinet filled with freshly baked goods to gorge yourself silly on once your savoury side is full.
The best part? Once you've polished off your meal and brew, you can even buy L'affare's very own coffee beans that are roasted right before your eyes!
Image credit: Jared Donkin
---
You May Also Like