Little French Cafe Mount Albert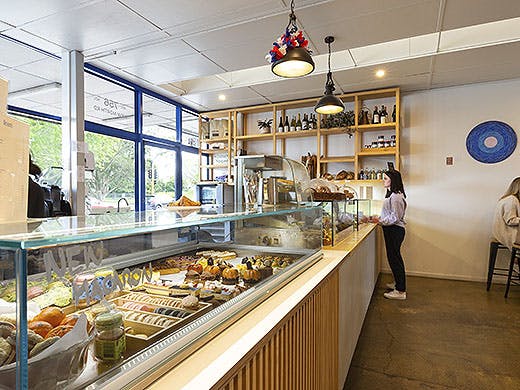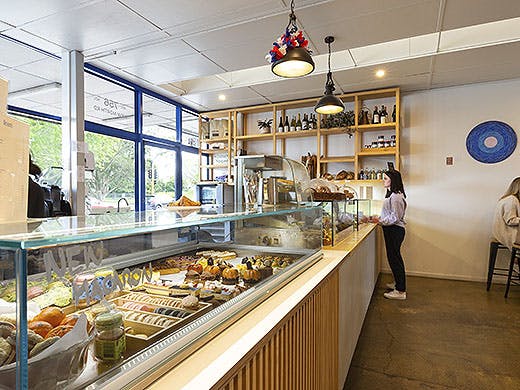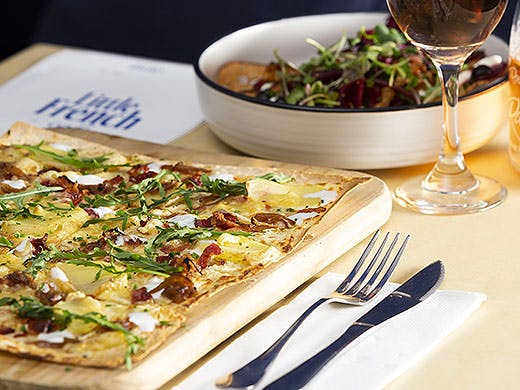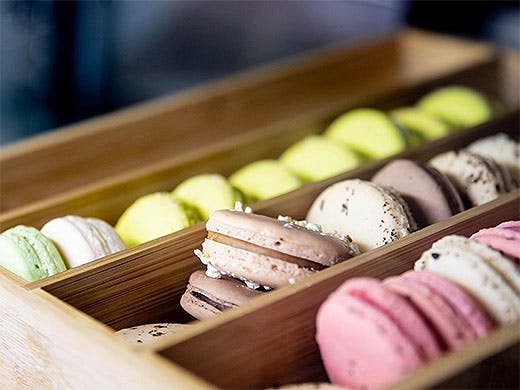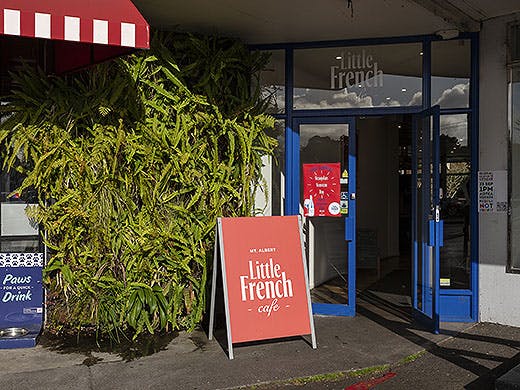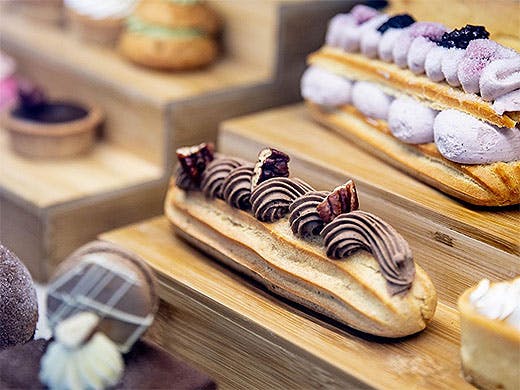 The Verdict
If there's one thing that the French do magnificently, it's food. Case in point: Mt Albert's Little French Cafe. Taking over the spot where Pyrénées once stood and described as classic French with a twist, this charming little café, bakery and patisserie has had a complete revamp and is where you can find all of the gallic foodie goodness you know and love—and discover some new obsessions.
Starting out by touring markets as Little French Pastry in 2015, ex-Clooney pastry chef, Benjamin Chevré and fellow Clooney alumni maître d Matt opened a cute Little French Cafe outpost in Point Chev before taking on their biggest project yet in Little French Cafe Mount Albert. The space has been transformed from a previously awkward-to-navigate area into an expansive dining room with a deli counter lining the window and more seating outside with little accents of blue here and there tying in its French origins.
You can't begin talking about a French cafe without starting with the pastries. All bases are generously covered when it comes to boulangerie favourites: there are your classic breads, sweet and savoury pastries (AKA viennoiseries), macarons galore, and a pie cabinet with Kiwi-French twists (Bœuf Bourgignon pie anyone?). Trust us when we say that you won't be scraping the barrel when it comes to picking out a treat—the options are well-stocked, well-varied and oh-so-delicious.
Their cabinet piece-de-resistance is the patisserie selection. Here you'll find the likes of mousse cakes, tarts, eclairs and their iconic millefeuilles to name a mere few. Some patisserie seasonal, some constant. All delicate, decadent and delicious.
Speaking of seasonal, the team at Little French Cafe always have a few curated specials going as part of their meal offering. A savoury millefeuille—the absolute must-try—will always be on there, switched up with seasonal ingredients from a local producer (ps, look to your menu for a little story on those). We hear that there's a seasonal special dedicated to the godly pairing of buffalo mozzarella and tomato: with three iterations—a millefeuille included—of the freshest local ingredients. Keep a hawks' eye out for this one, we say.
Comfort food lovers must try the Flammkuchen: An ultra-thin pizza-esque base, covered with raclette cheese, creme fresh, bacon and caramelised onions. Trust us, it strikes an unearthly balance between hearty and light. Ps, it's worth looking at their specials for other Flammkuchen iterations.
Classics like french onion soup, creme brulées, and crepes Suzette join the brunch and bistro-like menu. Everything has a touch of literal je-ne-sais-quoi: there's the Big French Dej' (read, brekkie), eggs on croissant and even a butter garlic sirloin steak and an entire dish devoted to the humble leek.
Stay and people-watch from their outdoor seating, indulge in a dish or two, grab a slice of cheese from the cabinet along with some cake, and you've got everything you need for a charming, yet filling, day out thanks to Little French Cafe.
Image credit: Little French Cafe.
---