Lord of the Fries, Auckland CBD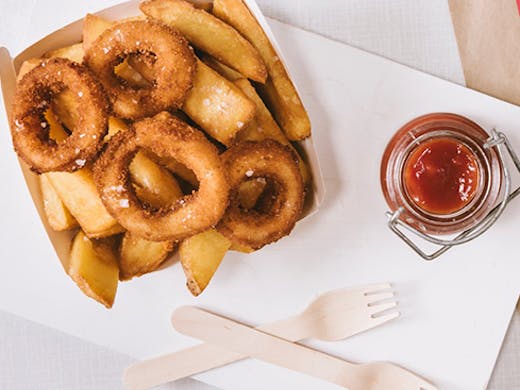 The Verdict
Fries have been, and always will be, the prime example of how you can take a plain potato and turn it into something great. Lord of the Fries recognises the potential of the humble potato and is here to fulfil your fry fantasies.
Whether you fancy classic, shoestring, chunky, or sweet potato, Lord of the Fries offers it all. Take your fries to the next level and pair it with one of their internationally inspired sauces including Indian mango chutney, Vietnamese spicy chilli or—our fave—French Canadian poutine with gravy and cheese.
But fries are just the beginning at this inner-city gem. Lord of the Fries also whips up burgers, hot dogs and slurp-worthy shakes. The best part of it all? The takeaway joint is 100% vegan, kosher and halal. And—get this—there are even soy-based fried chick'n drumsticks!
Image credit: Siobhan Mitchel
---
You May Also Like
Restaurants
Tears were definitely shed when Saxon + Parole closed its doors late last year, but…
Restaurants
Auckland's appetite for Taco Medic is growing, literally. The gluten-free taco…