Love Exposure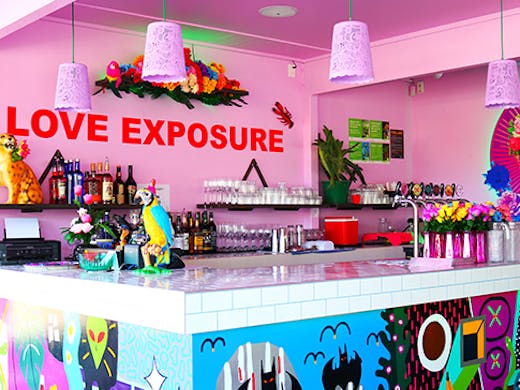 The Verdict:
From the brilliant minds behind Kiss Kiss and Happy Boy, Love Exposure is wondrous eatery serving up some of the best Vietnamese food in town.
Found on the corner of Dominion and Onslow road, there's no missing this vibrant gem. The fit out is as delicious as the food, featuring an electric colour scheme of purple pink and teal hues, it's a foodtastic wonderland!
The drool-worthy menu features traditional Vietnamese classics done right, from banh mi to wicked pho's, one taste and we guarantee you'll be hooked! Bursting at the seams with delicious flavours and some of the best vibes in town, Love Exposure is not one you want to miss.
Image Credit: Jaiden Bhaga
---
You May Also Like
Restaurants
What do you get when you breathe new life into an old classic? A fancy AF bar and…
Bakeries & Delis
Let's just start by saying, anyone who can make a vegan, gluten-free doughnut…