Origine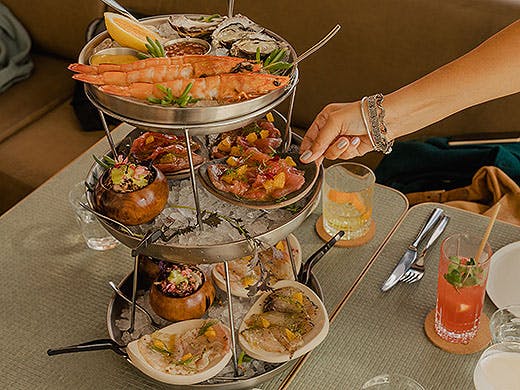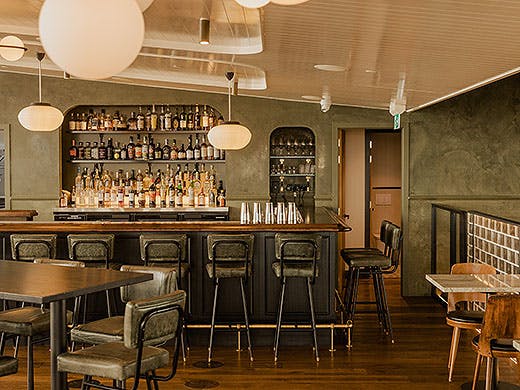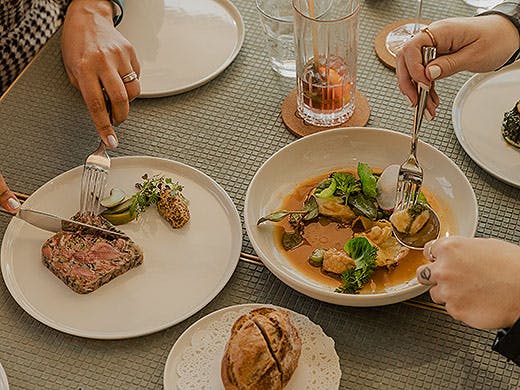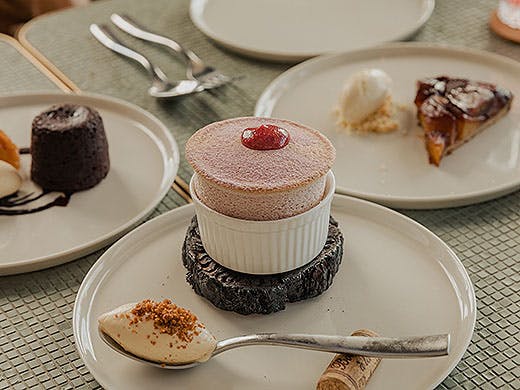 The Verdict
Tears were definitely shed when Saxon + Parole closed its doors late last year, but every cloud has a silver lining and in this case, it comes in the form of Origine—Ben Bayly's latest venture with business partner, Chris Martin and their respective wives, Cara and Lucile, which has just opened its doors at Commercial Bay.
Fans of Ben's work know he can lend his hand to literally anything, whether that's whipping up Kiwi kai at nearby Ahi, putting home cooks through their paces on MKR, or plating up Italian cuisine at Arrowtown's Aosta—and this latest spot, a modern French bistro, doesn't disappoint. With a lavish menu inspired by la France's most beloved dishes, using only the finest local ingredients, you should come expecting seriously good (and seriously delicious!) things.
The stunning fit-out was undertaken by Jack McKinney Architects and retains some of the original features made famous by Saxon + Parole (those glorious floor-to-ceiling louvre windows, for example), while putting a chic new spin on things. Think gigantic glass pendant lights imported from Spain—a unique slate-topped central dining table—and a show-stopping wall-cum-staircase made entirely of glass bricks, inspired by France's famous 'house of glass', Maison de Verre. This leads to the second-floor mezzanine, which has been transformed into an elegant cocktail bar called Le Bar, serving tipples and snacks with potentially the best views in the house. It'd be remiss of us to not also mention the unusual table-tops, made from recycled keyboard tiles and featured throughout.
As for the food, it's nothing short of magnifique. Expect a comprehensive menu that doesn't take any shortcuts (and by that, we mean everything is given its proper French name, albeit with descriptions in English), featuring some of the most extravagant dishes known to man. Need we remind you, this restaurant is French.
There's charcuterie, caviar, and cheese to snack on and share (how 'bout that woodfired camembert?), but what we really recommend opening with is Origine's lush seafood selection or fruits de mer. Order from this, and the kitchen will put together what is potentially the most impressive thing you've ever seen—a literal tower of seafood, stacked with your choice of treats including—but not limited to—east Te Matuku and west Kaipara Harbour oysters, Cardrona gin-cured kingfish, and Australian king prawns. The octopus salad with capers and parsley is particularly outstanding, so be sure to include that.
If you can manage to prise yourself away from all that glorious seafood, be sure to check out the pour commencer (starters). The scampi with chicken and sweetbreads is a great place to begin—leave it to Ben to make even offal delicious (indeed, if this wasn't such a fancy spot, we'd legit be licking the bowl). The terrine is another top pick, changing daily but always a treat, best enjoyed on the accompanying crusty bread. However if beef tartare, French onion soup or escargot ravioli is more to your liking, well they have that too.
The main courses, or plats principaux, are where you'll find one of our absolute favourite dishes here at Origine—the gnocchi. Even the gorgeous presentation isn't enough to deter us from digging into this heavenly combo of Ora's Farm mushrooms, gooey cheese, and the pièce de résistance—fluffy pillows of Agria potato gnocchi. Actual. Perfection.
However, we can't forget the grill section or les viandes au grill, where premium cuts of meat are paired with frites, salad, beurre d'Origine, homemade mustard, and jus. We're especially keen on the veal, which is ethically sourced from Pearl Pastures in Christchurch and, at the risk of sounding crass, is just really bloody good. And if neither of these options whets your appetite, perhaps the whole yellow belly flounder, confit duck leg, or mussels steamed in white wine will.
Now if there's one thing the French know how to do better than anyone else (don't try and disagree!), it's dessert. It makes sense then that this is one of the harder decisions you'll have to make, with a golden apple tarte tatin, lush rice pudding, and pretty pink rhubarb and hibiscus soufflé all competing for your attention. However if you try only one dish, make it the mi-cuit au chocolat. This decadent treat, much like a chocolate fondant, features a gooey hot chocolate centre paired with pear compote and brandy ice cream—talk about deluxe. And should you feel the need for something a little less indulgent, the trio of petit fours with coffee should do the trick.
Which brings us, finally, to the matter of drinks. Take your pick of non-alcoholic sips (yay for soda with grenadine!), French wine, beer and of course, a solid selection of aperitifs and digestifs—along with an amazing line-up of cocktails. Focusing on French classics, these are a worthy match for the food and include the Mauresco, a dreamy gin number laced with unique liquorice notes, and the Roffignac, a gorgeous ruby-hued tipple infused with cognac and raspberry.
With an exceptional food and drink offering rivalled only by its incredible fit-out, Origine is a grand substitute for the real thing—and that would be dining out in France itself.
Image credit: Jamin Drupsteen.
---