Pikuniku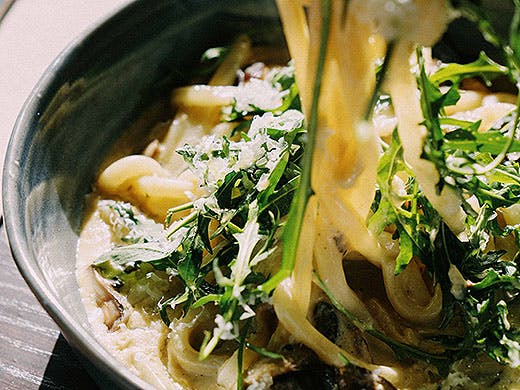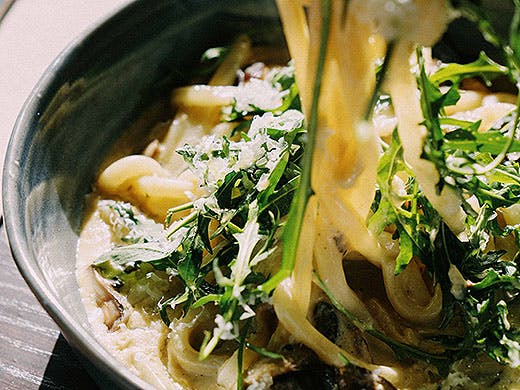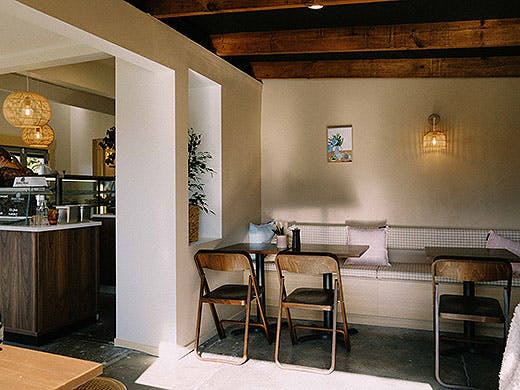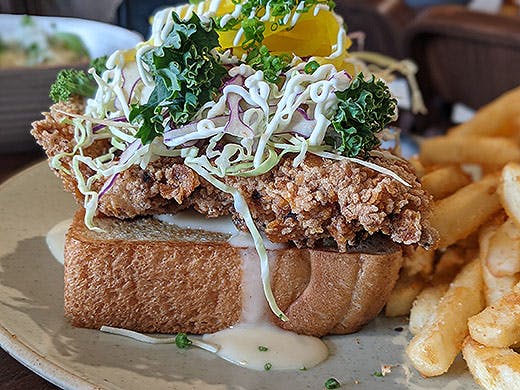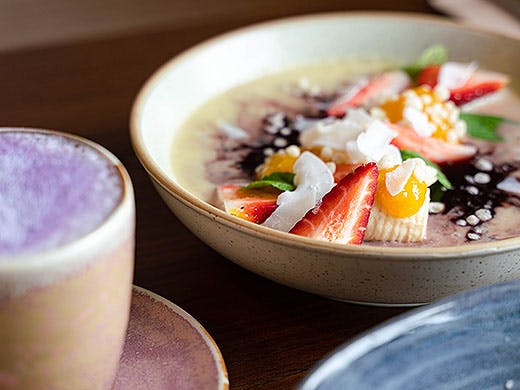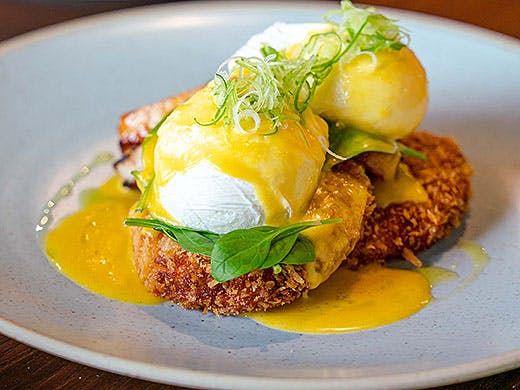 The Verdict
Sitting pretty on a corner site in Greenlane is Pikuniku, a cute new neighbourhood eatery dishing up brunch with a delicious Japanese twist. This is the latest project from hospo darlings, Isaac Yu and Jeff Kim, who run the nearby Slowlane (also highly delicious) and a number of other top-notch eateries.
The word pikuniku is Japanese for picnic, and that's exactly the vibe you'll get from the moment you walk through the door (kudos to Millé Interiors for the fit-out). Think wicker-style light fittings in lieu of picnic baskets and gingham-clad cushions in place of picnic rugs, coming together with playful artworks and pops of pastel. With so much charm, eating here is the next best thing to going on a picnic for reals.
Of course, a picnic isn't a picnic without the food, and there's certainly plenty of that to go around. The team have honed in on some of your fave brunch-time dishes and given them a sizeable shake-up (this also extends to the portion size, BTW, which is incredibly generous)—introducing distinctly Japanese flavours that will have your tastebuds jumping for joy.
In the mood for mushrooms? Grab yourself a bowl of their game-changing miso mushroom noodles—a heavenly blend of not one, but three varieties of mushroom (shiitake, button and oyster), juicy udon noodles and a creamy miso sauce, topped with rocket and parmesan. We love mushies on toast as much as the next person, but this is something else.
Want waffles? Crunch your way through a plate of their glorious matcha croffles—that's a waffle-croissant hybrid—served with white chocolate soil, a scoop of pretty green matcha ice cream, and the all-important maple syrup for pouring over the top. Unlike many other waffle dishes, this one's subtle on the sweetness, and we love it.
Or perhaps you're one of those folks who likes fried chicken ('cos we sure don't know ANYONE like that). In which case, you can't leave without trying Pikuniku's take on a picnic essential, the fried chicken sandwich. Their version features a thick slice of pain de mie bread topped with golden chunks of house-marinated chicken thigh, coleslaw, yuzu mayo and takuan, along with some spice-dusted fries on the side for good measure. Say it with us now—ooft.
And if none of that quite gets your mouth watering, perhaps their wild berry dorayaki (a kind of stuffed pancake)—three different styles of eggs benny, all served with miso hollandaise and korokke hashbrowns—or a couple of scoops from their dedicated Kohu Road ice cream stand will. Now might be a good time to mention that they also do a rather lush-looking selection of cakes and sandos in the cabinet...
Finally, fans of Slowlane will know that these guys take their coffee very seriously—sourcing, roasting and profiling it entirely in-house. Though not so seriously that their expert barista won't crank out a bit of cute bunny latte art, we might add.
So for a brunch spot that's as adorable as it is delicious, be sure to visit Pikuniku (you can leave your picnic rug at home).
Image credit: Yuki, BesaSocial, Armelle Frimpong.
---