Schapiro's Sports Bar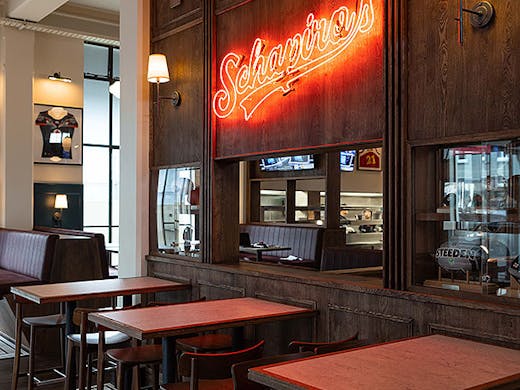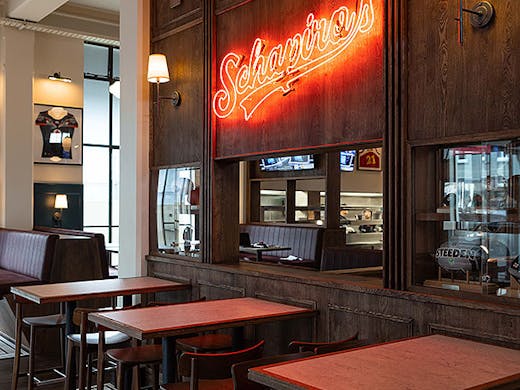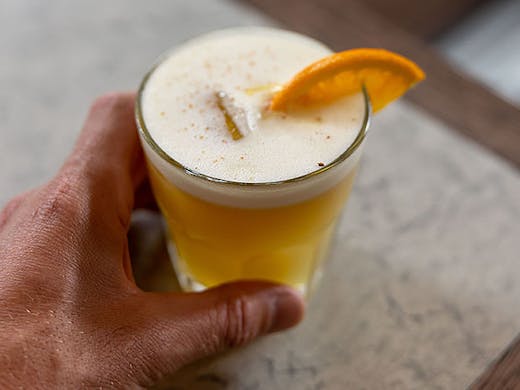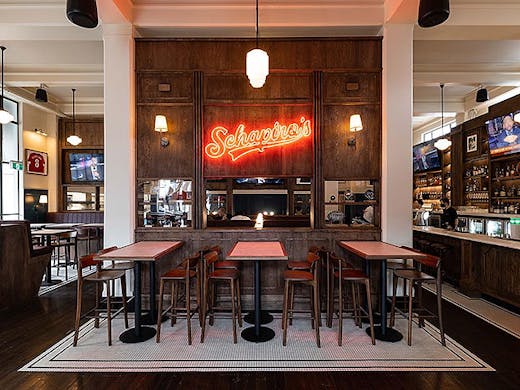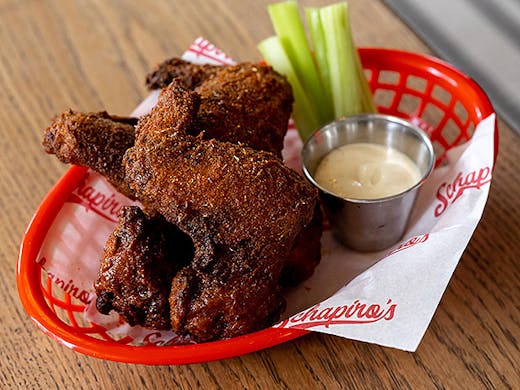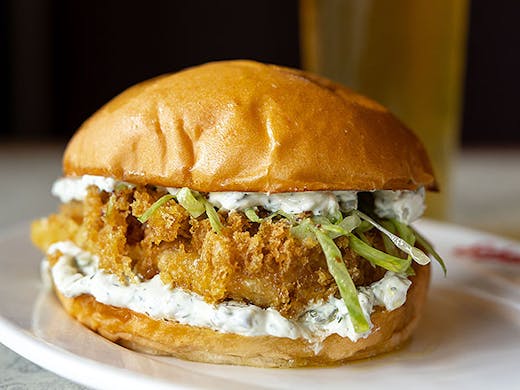 The Verdict
As far as sports bars go, Schapiro's is knocking it outta the park—and then some. Yup, this exciting new venture at 224 Symonds Street (previously home to Save Ferris) is scoring big points with team Urban List and here's why. Number one, it's the latest baby from Otis Schapiro, aka one-third of the trio behind hugely popular Grey Lynn osteria and wine bar, Lilian (and from whom, of course, Schapiro's takes its name).
Number two, it's a step (make that 10!) above your average sports bar, inspired by those of San Franciscan native, Otis' homeland and swapping out pokie machines and pool tables for cosy booths, ambient lighting, and more sports memorabilia than you can poke a stick at (though yes, big screens and booze also make a generous appearance). Indeed, if you wanna sink a drink in the presence of sporting greatness—or at the very least, their autographs—this is the spot, with signed pieces from legends like Sugar Ray Leonard, Shaquille O'Neal, and Muhammad Ali casually dotted throughout the space (even someone with the most LIMITED sports knowledge has to be impressed by that). The scale of the venue is equally awesome (the bar alone spans an entire wall), with the ability to host up to 200 revellers.
Number three, the food and booze. Being a bar, there's obviously plenty to wet your whistle with, be it a beer, wine, cocktail, or something minus the alcohol altogether (take your pick of root beer, Dr Pepper, and grape soda). However it's the food that really has us drooling, and we'll eat our proverbial baseball cap if it doesn't have you doing the same. Again paying homage to Otis' American roots, the menu focuses on diner-style faves like burgers, sandwiches, fried chicken wings, pork ribs, and steak (and don't even get us started on the dedicated soft-serve menu for dessert).
The smash-style cheeseburger is an absolute knockout, pairing a lush beef patty ft. those moreish crispy edges we all love on a smashie with American cheese, white onion, pickles, and a bucketload of sauce. If you think all burgers are equal, you clearly haven't tried this (though we also hear very good things about their fried fish number) and don't forget to arm yourself with napkins, 'cos you're gonna need 'em.
The fried chicken wings are also in a league of their own—in fact, we'd recommend ordering at least two baskets to begin with. Pairing a gentle crunch on the outside with an extremely succulent inside in your choice of OG, lemon pepper or hot and spicy, these re-define the meaning of finger-licking good (and again, will require plenty of napkins). Or if a fried chicken sandwich is more your thing, guess what? They do those, too.
Finally, all that greasy goodness can require a li'l something fresh to go with, in which case we recommend the moreish iceberg wedge with its generous serving of lettuce topped in lashings of green goddess dressing, pear, and the epiphany that is candied walnuts. Delicious.
The bottom line? Schapiro's takes all the best bits about a sports bar and wraps them up in one exciting and extremely delicious new package, and we are OBSESSED. Whether you wanna head along and soak up a game (NBA and UFC are just some of what you can expect to see on the big screen), pop in for a smashie and a soda, or simply check out somewhere new, this one's an absolute winner.
Image credit: Jono Parker.
---