SMOKIN COLE BBQ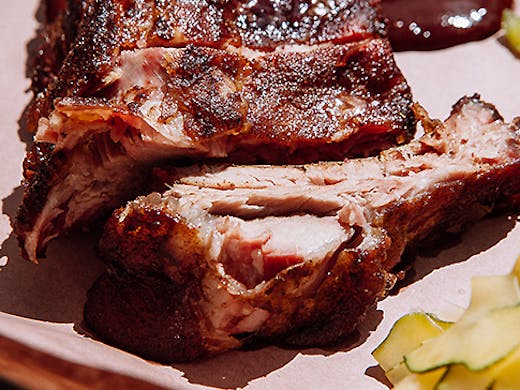 The Verdict
Croydon Cole, the charismatic owner of SMOKIN COLE BBQ knows a thing or two about good food, cooked well. Having worked for 10 years in the Auckland food industry (Euro and SPQR to name just two), lived in 80 countries around the world and spent the past 15 years on superyachts cooking for the rich and famous (Sir Richard Branson's personal chef no less), he's finally home to lay roots in this rocking new al-fresco barbecue spot nestled at the top of Richmond road.
Boasting the only fresh barbecue in Central Auckland, Croydon is in at 4.30am (that's passion, people) to start prepping for the day. Croydon's on a mission to educate Kiwis on how a well-cooked rib should look and taste (clue, falling off the bone means it's overcooked) and is the only person to be doing dry rubbed ribs in Auckland. Speaking of, Smokin Cole's Memphis dry rub rib recipe is a closely guarded secret—one taste and you'll understand why. These ribs are hands down some of the best ribs we've tasted in Auckland for some time.
Veggies have plenty to smile about here too, even though the smoker is (currently) all about the meat (there are plans for fish and veggies in the future), a generous list of delicious sides will more than compensate. A staple on the menu is the simply delectable truffle mac 'n' cheese—the subtle truffle and cheese flavour giving way to a delicate hint of mustard goodness. It's so moreish you would be forgiven for ordering more than one. Honorable mentions go to the Asian slaw and the smoked truffle cauliflower and cheese.
There are many plans afoot for the future at Smokin Cole's, such as breakfast, desserts plus other exciting developments we can't wait for. Hurry on down to SMOKIN COLE BBQ for a guaranteed good time and a very happy tum.
For our full write up, click here.
Image credit: Wono Kim
---
You May Also Like
Cafes
Is there anything better than sinking your teeth into some freshly baked goods? We…