So Fitness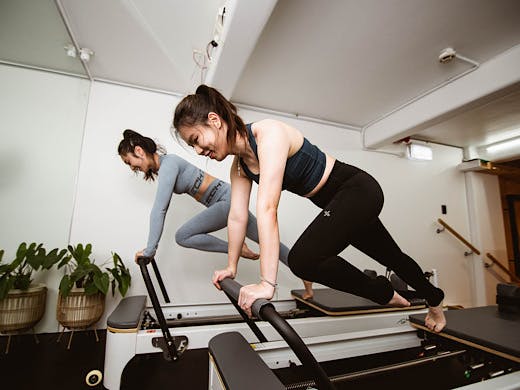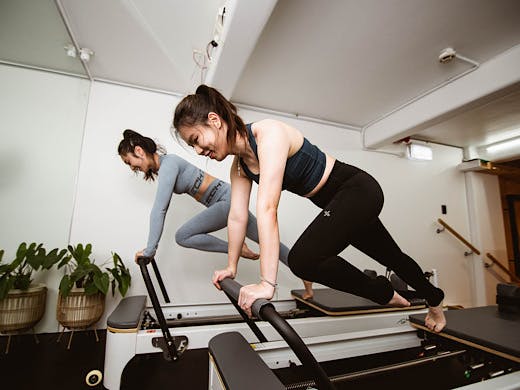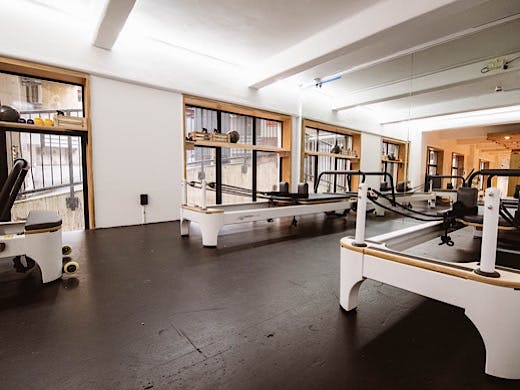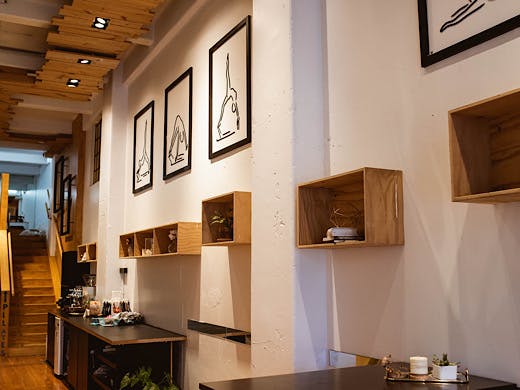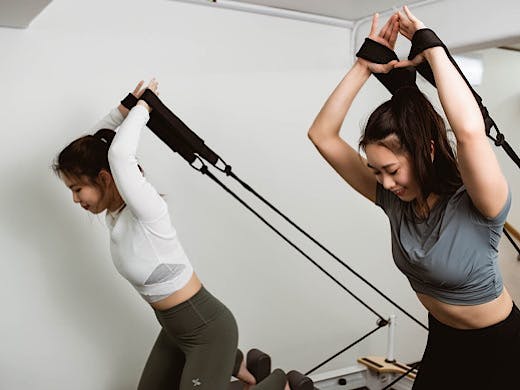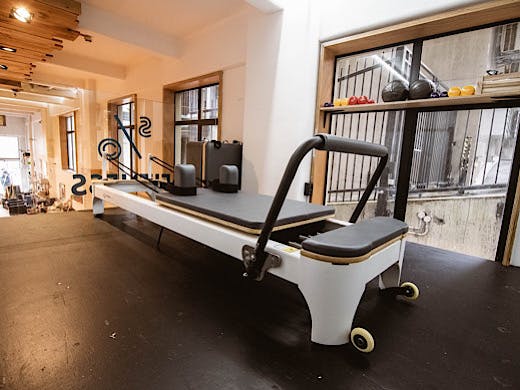 There's something sensational about businesses popping up in unexpected places and So Fitness is no exception. The boutique pilates studio is perched on a mezzanine floor above a hairdressers in Auckland Central and we love it.
Attendees are invited to slip off their shoes and hang their coats in a cubby before popping up a cute staircase to 'meet' their reformer. Newbies are given an orientation prior to the start of the class to help get acquainted with the reformer's various springs and moving parts.
Just three reformers fit in the carefully curated New York loft-meets-treehouse style space meaning attendees get personalised feedback throughout the class. A colourful assortment of weights are lined up on the window, a large mirror adds extra depth and each reformer has its own sanitising station.
There are an impressive 42 classes on offer every week and two types of classes to choose from: Beginner Reformer and All Level Reformer. As you'd expect, Beginner Reformer is great for newbies but it's also recommended for injury rehabilitation. All Level Reformer offers a mix of beginner, intermediate and advanced pilates exercises and is suitable for everyone.
So Fitness was founded amidst the pandemic with the ethos of empowering people to take ownership of their own health and fitness. At its heart is a team of two Clinical Pilates instructors, Nicole and Vivian. Nicole brings an advanced understanding of clinical physiotherapy and is the owner of So Physio. Vivien brings a background in competitive rhythmic gymnastics and ballet (as a dancer and teacher). Together, they're an incredibly knowledgeable and experienced duo.
Vitally, for a central city-based studio, getting to and from class is a breeze. Parking is available a minute up the road for $3 an hour, Britomart is a short walk away and there are plenty of bus stops nearby.

Each class has a flow to it that feels comfortable and safe. Movements are often slow and powerful, encouraging attendees to move with their breath to build muscle tone and control, while strengthening the mind and mind-body connection all at once. Classes can be purchased casually or as monthly bundles. If this sounds like a bit of you, you can book into a class here.
Image credit: So Fitness
---