Stanley Avenue Wine Bar & Bistro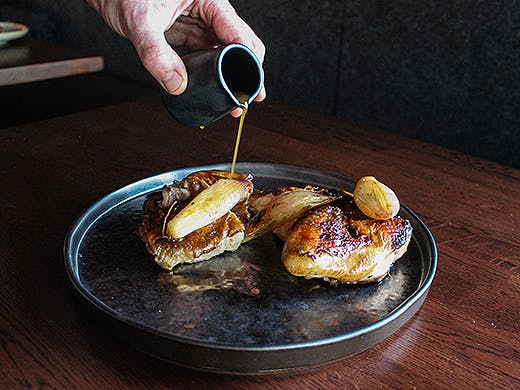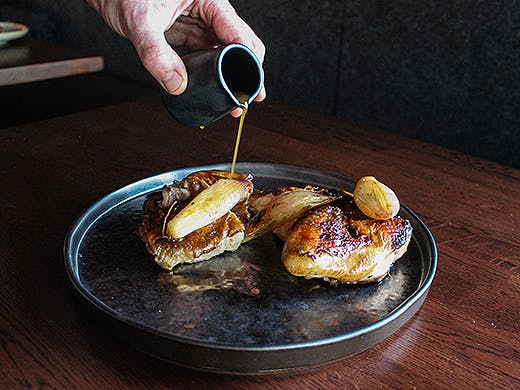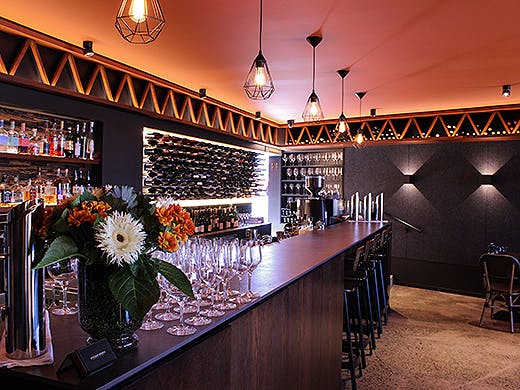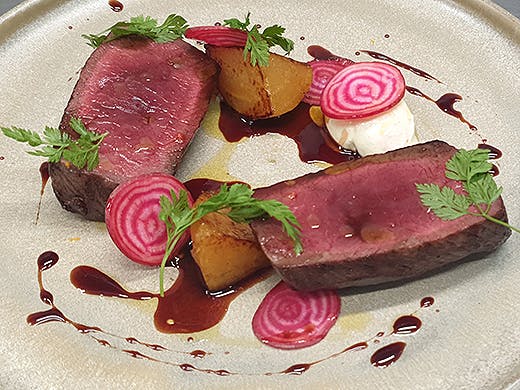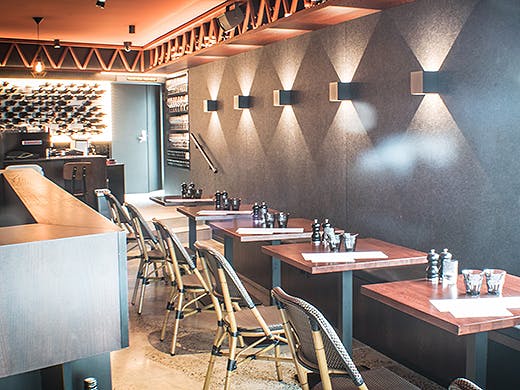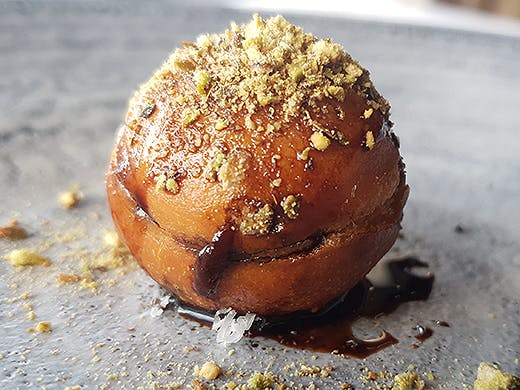 The Verdict
If you're looking for a cosy place to nestle into this winter, then we know just the spot. Stanley Avenue Wine Bar & Bistro in Milford is not only dishing out the winter vibes, but also some delicious food and an epic wine list to go alongside.
Co-owned by brother and sister duo, Matthew and Kathryn Aitchison together with Bruce and Lesley Baillie—the foursome has transformed what used to be a hunting and fishing shop into a work of art as Stanley Avenue brings a touch of class to this corner of Auckland while offering a relaxed, laid back setting with plenty of character. In fact, the door from the old gun-safe has been turned into a tabletop for a central booth in the restaurant, be sure to check it out.
Now onto the good stuff—the food! Their winter menu will certainly warm the ol' cockles. We'd recommend choosing a few snacks to kick-start the evening—the truffled mushroom profiteroles are delicate little morsels, but don't let that fool you as they're packed with heaps of flavour.
Take things up a notch with an entree or two. We opted for the stracciatella served with smokey fried potatoes and a green chilli dressing and had no regrets. A little tip, be sure to order a side of sourdough so that you can mop up all that cheesy goodness. Now, if you're a bit of a dumpling connoisseur then the mushroom dumplings in a mushroom broth will certainly hit the spot—they're the perfect wee winter warmer.
Unbuckle your belts and make some room for the mains, trust us you won't want to miss out on these bad boys. The barbecue venison in a mulled wine jus is to die for, while the spiced butternut agnolotti, saffron veloute and seed crumble will cure your pasta cravings for sure. They've also got a winter fish stew with clams, tomato and fennel to help rid your winter blues. Yum!
Now onto our fave course, dessert! No matter how cold it is outside, we've always got time for dessert, whether it's hot or cold. We tucked into Stanley Avenue's chocolate with vanilla bean ice cream and chunks of honeycomb, which was melt-in-your-mouth perfection. If chocolate ain't your thing then the Limoncello parfait with lemon curd and poppyseed cake is simply divine.
Matt has made his name as a sommelier, so you can bet your bottom dollar that there are plenty of glorious tipples to accompany your meal alongside some top-notch service and a relaxing atmosphere that'll leave you feeling all warm and fuzzy inside and out.
Image credit: Stanley Avenue Wine Bar And Bistro
---