Studio Box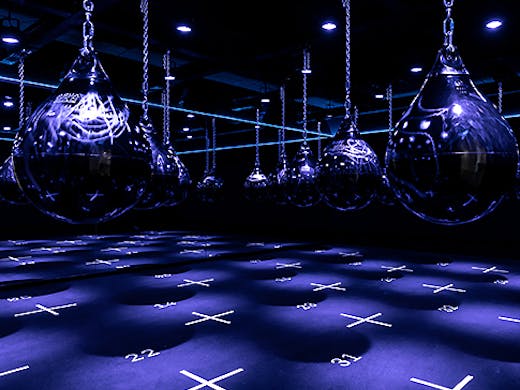 Tucked away in the centre of Newmarket lies a little powerhouse with a big heart. Studio Box is quickly gaining a cult following amongst those who want the benefits of a high energy boxing session without the 'bouts and the brawn'. The brainchild of former Black Sticks Star Dwayne Rowsell, the purpose-built space has been designed to help you get the most out of your work out without distractions. Guided through 10 rounds one-on-one with your water-filled bag by an impossibly fit boxing coach with dim lighting, a pumping sound system and choreographed moves, you'll be motivated to keep on your toes for the 45-minute session.
In addition to the signature high-octane options two new classes have just been added to the agenda, Flow—where lead by an experienced yogi you'll stretch and condition the muscles you've been working hard all week and Skills—where you'll take your boxing skills to a new level.
Keen to see what all the fuss is about? Prepare for a blood pumping, body conditioning, endorphin firing sweat session that will get you hooked after the first try. Studio Box offer 4 classes for just $40 for new starters, so we'll see you on the bag.
Image credit: Studio Box
---
You May Also Like