The Kosher Deli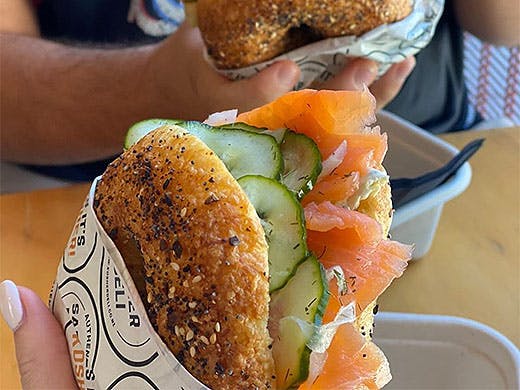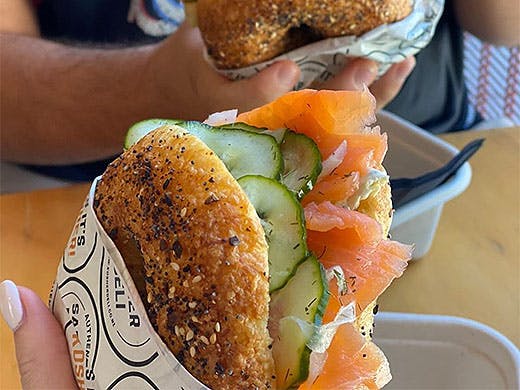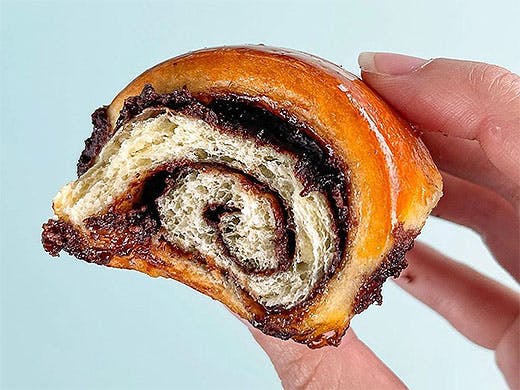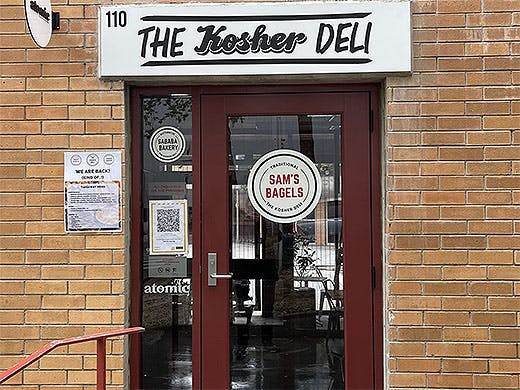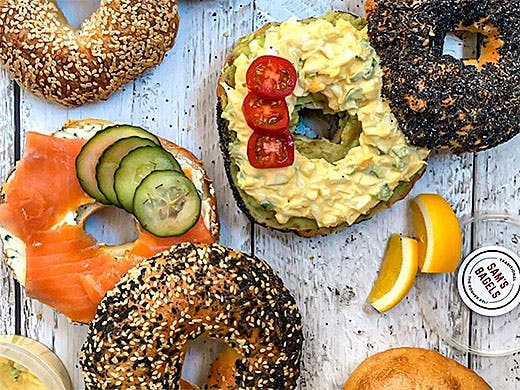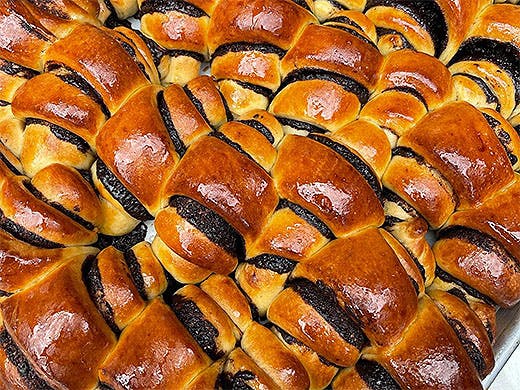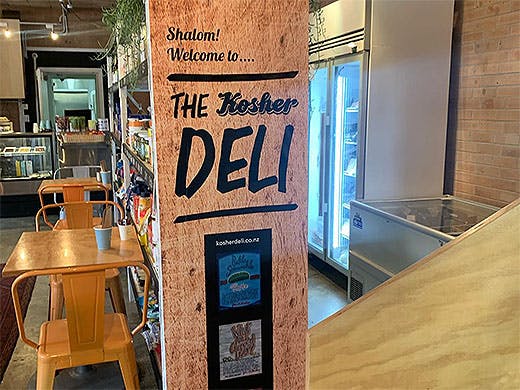 The Verdict
There's something rather special about The Kosher Deli, and the name is a major clue. This delightful find on Greys Avenue is actually the country's only kosher deli and we reckon that's reason alone to wanna visit.
Part of the Auckland Hebrew Congregation, you'll find it nestled in next to the Kadimah School at the top of the street. Step through the doors, and you're immediately greeted by a trio of tongue-in-cheek artworks, custom-designed for the space by a certain Dick Frizzell—followed by shelf upon shelf of kosher-approved food from around the globe (think pickles, meat, even wine). There's plenty of seating and even a cute li'l courtyard out back with fairy lights. If we could describe The Kosher Deli in one word, it'd be charming.
However, the main pulling power for this spot is the bagels. A sort of New York/Montreal hybrid, these are so popular, that chef Sam Lewis also sells them online (under the name Sam's Bagels, naturally). We can vouch for the TLC that goes into creating these chewy treats, which are hand-rolled, boiled and baked on the daily then stuffed with cream cheese, salmon, avocado, housemade pickles, microgreens and other goodies. Fresh, tasty and deceptively filling, we could knock back one of these bad boys each and every day, and not feel bad about it. However, Sam's no one-trick pony and has also been known to sling Jerusalem-style bagels on occasion too.
And that's not all that's cooking. Those partial to the sweeter things in life will adore the deli's take on rugelach—a sort of Jewish pain au chocolat. We're talking pillowy soft brioche dough, spread with a layer of cinnamon-laced choccy (or sometimes Nutella!), rolled into cute little crescent-shaped parcels then baked until golden. Yes, just yes.
The deli also does a selection of rather lush looking salads, along with challah bread, soups, babka... the list goes on. It's no wonder they're the kosher-approved supplier for all airlines here in New Zealand, while they also offer an impressive range of catering options (we'll take 10 dozen smoked salmon latkes, thank you very much).
And finally, let's not forget the coffee, the companion of choice for bagels everywhere (here supplied by Atomic).
So if you want to treat yourself to the best bagels in New Zealand (that's the Sam's Bagels tagline, just FYI), now you know where to find 'em. Just don't expect to walk out of here without a tonne of other kosher goodies also in hand, okay?
Image credit: @magnolia_faber_, The Kosher Deli.
---