The Whitening Co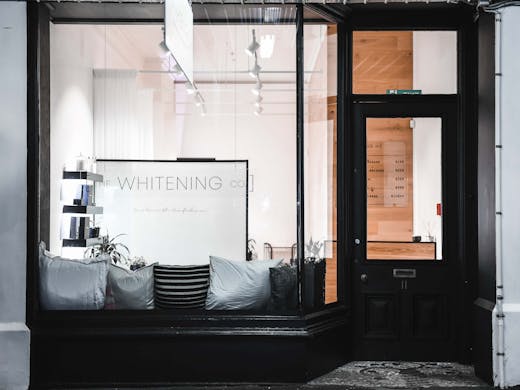 If you're wanting to treat your pearly whites to a little bit of luxury, look no further than boutique whitening studio The Whitening Co. Situated along Mount Eden Road, New Zealand's first dedicated whitening premises offers a unique and premium experience that will leave you grinning from ear to ear.
Escape for an hour of beauty bliss—The Whitening Co. boasts expert staff, light and bright decor, free Wifi, phone charging, noise-cancelling headphones and even cosy blankets and pillows—we won't blame you if you nod off.
With packages to suit all budgets and needs, there is something for everyone here. For the first-timer, we recommend The Package Deal, where for $299 you'll receive one introductory session with two formula applications, and a follow-up session with one formula application to keep those teeth shining bright.
After your session, you'll be shown your before and after shade (which is usually up to 10 shades whiter), given a take-home care package and have a chance to snap some selfies at the glam station. Ready? Book your appointment here.
---