Tokki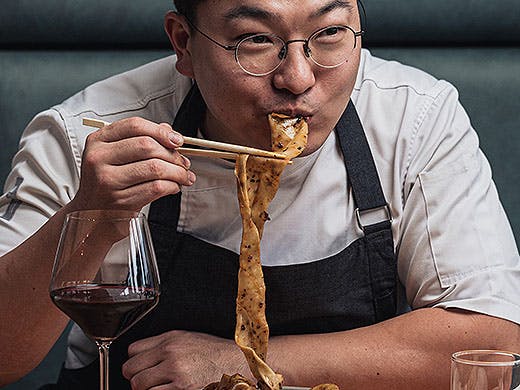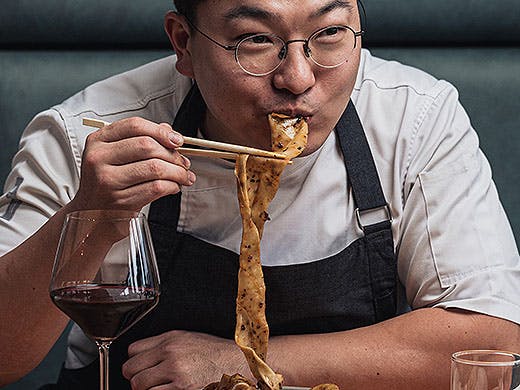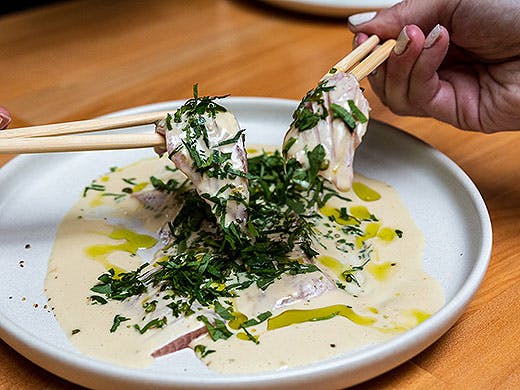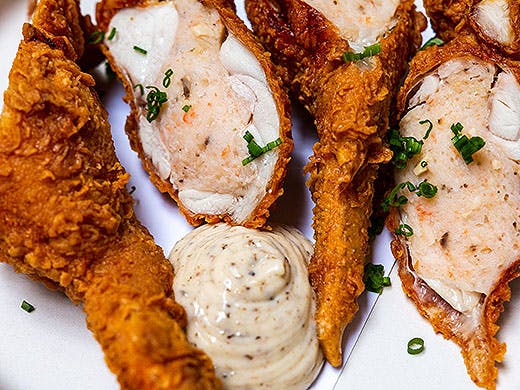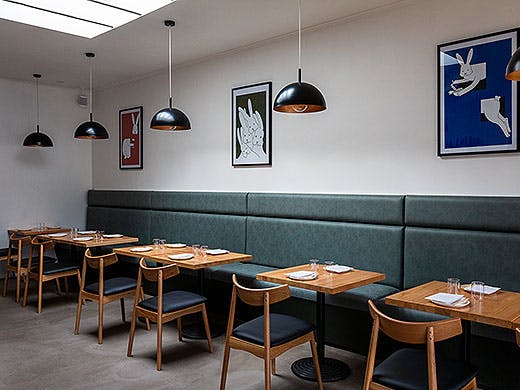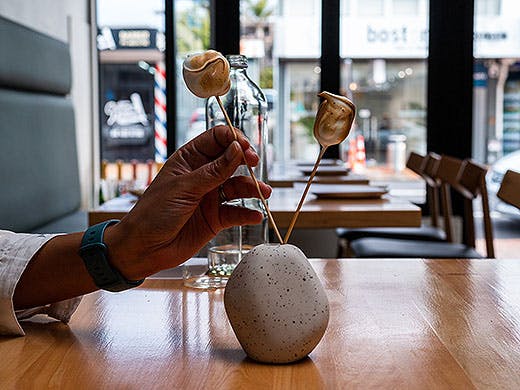 The Verdict
Oh, Milford. Do you have any idea just how lucky you are? If the answer is no (or a tentative yes), then we're about to tell you why you should indeed be feeling blessed/fortuitous/all of the above.
Jason Kim—an icon of the Auckland culinary scene, whom many of you will know from the hugely popular Gochu at Commercial Bay—has landed in your midst with a charming new Korean eatery slinging metre-long noodles, prawn and mushroom-stuffed chicken wings, and other edible delights. To those of you who live in the area (or anywhere north of the bridge, for that matter), permission to brag is now officially granted.
This new spot is called Tokki, and you'll find it tucked away on the main stretch at 87 Kitchener Road. However there's more to this address than meets the eye—it also happens to be the year of Jason's birth, which if you're familiar with the Chinese zodiac, you'll know is the year of the rabbit (aka the luckiest of the signs). And tokki, of course, is the Korean word for rabbit. Talk about auspicious.
You'll find rabbits referenced throughout the space, with artworks of wine-swilling bunnies and their mates created by Jason's interior designer brother, Nick, coming together with plush green banquette seating, handmade wooden tables and chairs, and slick black lampshades to create a space that's elegant yet welcoming.
If you like the sound of the fit-out, just wait for the food. This is the stuff of wide eyes, drooling mouths and cameras on permanent standby, though we shouldn't be surprised given Jason's credentials (before Gochu he worked at Sidart, Cassia, The Grove, and Clooney). Here he has taken what he describes as authentic Korean fare, and elevated it to a level that is so ridiculously delicious—we don't ever wanna come down.
While we like melted cheese, bubbling clay pots and a healthy dose of chilli as much as the next person, this emphasis on the classic style of Korean cooking—which Jason says is much more subtle and elegant, with a focus on quality produce—is giving that sorta fare some serious competition.
This brings us to the wings. These are the absolute star of the show at Tokki, and the kind of dish that will be firmly (read: permanently) imprinted upon your taste buds' memory. Designed like the rest of the dishes here, to be shared (but ultimately, one you won't want to), you'll be treated to juicy chicken wings wrapped around a dumpling-style filling of prawns and mushrooms, coated in a crunchy, golden, almost Cornflake-like crumb. Yip, these babies are every bit as incredible as they sound and are only made better when smooshed into the accompanying sauce.
Coming a close second are the metre-long flat noodles, knife-cut and laced in a lush, XO-style sauce made with chilli pork and mushrooms. In Korean culture, the longer the noodles, the better they are for you—meaning you'll be a legit picture of health after smashing back this particular iteration. Speaking of which, eating these is half the fun—see who can do it most elegantly (or in our case, not).
However you can't survive on two dishes alone, so be sure to also check out the flavour-packed ssam—a sort of lettuce leaf taco stuffed with charcoal-grilled pork and cucumber kimchi—the dreamy hwe or raw fish (we had kingfish belly) swimming in a Korean mustard-laced sauce and topped with minari—and the juicy pork belly skewers, served with a smattering of garlic chives and mu-saeng-chae aka shredded pickled radish.
That's not to forget all you lovely vegan folk out there—there are golden croquettes stuffed with a tasty mung bean mixture (a twist on the classic Korean mung bean pancake) and served alongside a lush tofu cream, just for you.
As for dessert, that couldn't be easier—you have one choice, and it's a goodie. We're talking about the melona s'mores, fluffy little clouds of torched meringue encasing mini scoops of melon-flavoured ice cream. Served on a stick, lollipop style, these are a perfectly lovely way to finish your meal here.
Dessert isn't necessarily the end of the road, however, with complimentary cinnamon, date, and ginger-spiked chocolates up for grabs (plucked for you from a gorgeous ornate Korean box, no less), and which we highly recommend pairing with one of the incredible tipples on offer from Tokki's dedicated whisky trolley.
On that note, if whisky's not your thing, know that they also have an impressive list of wines, beer, and even champagne up for grabs, all curated by Jason's good friend and sommelier, Hiro Kawahara. Keep an eye out for chilled reds, Korean lager, and plenty of natural vino.
Tokki is an absolutely outstanding new restaurant and while it doesn't need our luck, it certainly gets our blessing.
Image credit: Eric Jang, Tokki.
---