V.T. Station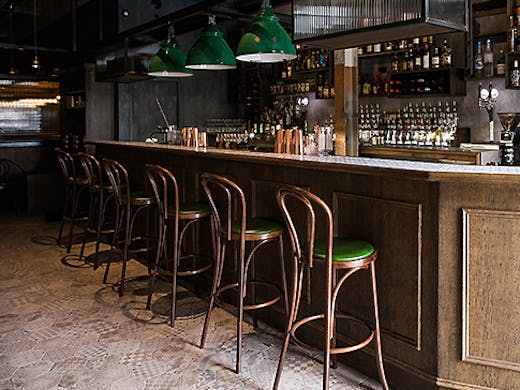 The Verdict
This epic new eatery located in the heart of Newmarket takes everything you know about Indian cuisine, and turns it on its head.
We're talking authentic street eats drawing inspiration from across India, cleverly paired with Kiwi ingredients; as well as a stellar range of cocktails (including some legit non-alcoholic options).
And don't get us started on the amazing fit-out, inspired by the famous train station in Mumbai from which the restaurant takes its name.
For the full write up, click here.
Image credit: Wono Kim, Anna Kidman
---
You May Also Like
Bars & Pubs
As far as sports bars go, Schapiro's is knocking it outta the park—and then…
Restaurants
We're always down with trying out a new burger joint, especially one that's…