Vic Road Wine Bar & Cellar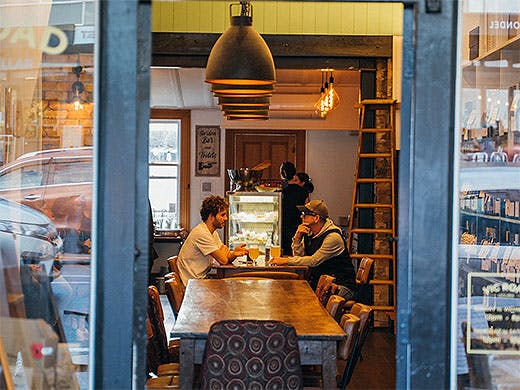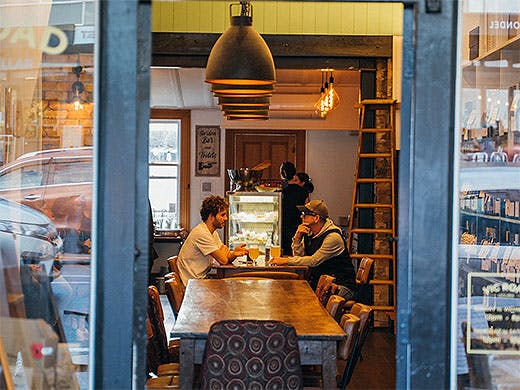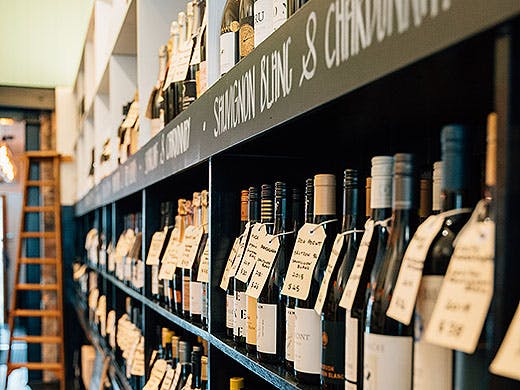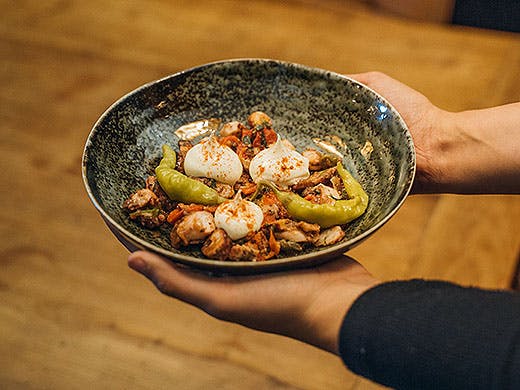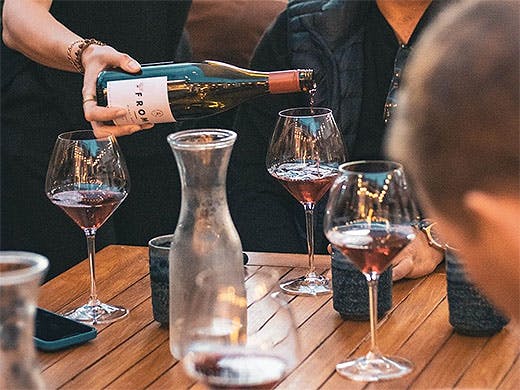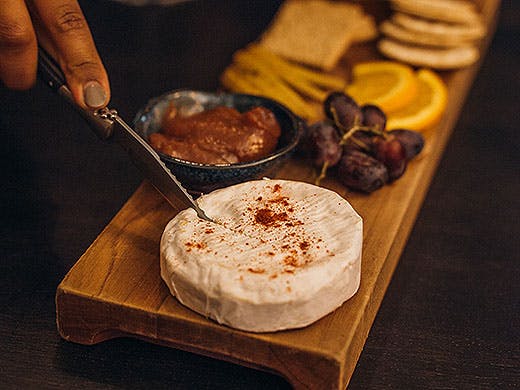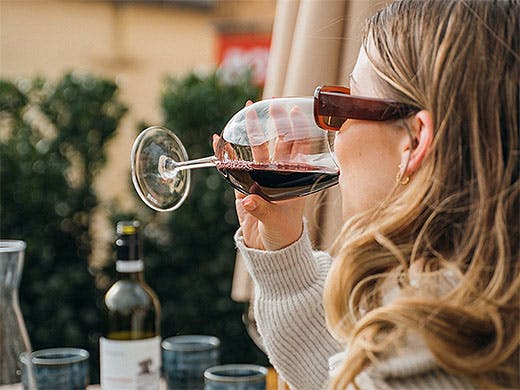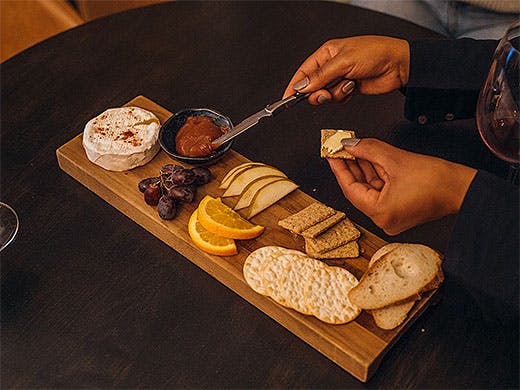 The Verdict
Very few things rival the wholesome feeling that comes with stumbling upon a wine bar. The intrigue of wall-to-floor bottles, hiding from the world in a cosy nook, discovering drops by the glass. The possibilities are endless—and that's before you so much as glance over the bites menu or later prance out the door, with a new favourite bottle under your arm.
At Devonport's chic little wine spot, Vic Road Wine Bar & Cellar, you'll find exactly that, plus some. Part bar, bottle store and eatery—Vic Road Wine Bar is one of those places where every whim can be indulged. It's run by a partner-in-wine duo and fellow North Shore locals Ian and Harriet Shields and Frenchman Alex, so consider yourself in good company if a chic little evening at a neighbourhood favourite is on the cards.
From the moment you step in, you'll be greeted by wine bottles galore. Lining both sides of the gorgeous historic dwelling are shelves simply packed with international and local drops. This isn't just any wine 'shop' and these aren't just any bottles: they're handpicked from an array of boutique, small-grower, under-the-radar and crowd-favourite vineyards alike.
As for what to do with said bottles? The choice is yours. Pull up a chair at their long sharing tables or perch by the people-watching window, and let the Vic Road Wine Bar team take it from there as you tuck in onsite (for a small corkage). Or, take your bottle to go.
Wine by the glass is also one of the pieces de resistance at Vic Road Wine Bar. An expertly curated, ever-changing list is what you'll find. A far cry from any kind of "house red and white," their list will treat you to intriguing versions of your favourite varietals and varieties alongside some lesser-known terroirs, regions and brews. Of course, in true wine-buff fashion, they haven't skimped on dessert wines. Rumour has it that port, sherry and other fortified wines make regular guest appearances from time to time.
A dish or five off their classic European tapas-style menu is a must. Bringing together bistro, market and apéro faves into perfectly plated (and very shareable) dishes, they've been effortlessly designed to match with all kinds of wines (because food really should pair with wines—not the other way around, after all).
Meat eaters will love their sumptuous chicken pate lashed with preserved boysenberry and served with pickled veggies, their pork and ham hock terrine, and of course *the* bistro classic, steak tartare. Fresh beef with lashings of herbs and an egg yolk over a skirt of truffle-salted potato chips. What more could you ask for alongside a buttery chardonnay or a Barossa Valley red?
Don't let yourself leave without trying the buffalo Mozzarella. Fresh and fragrant, the ball comes drizzled with oregano and a beautifully perfumed olive oil. Between that, smoked butter and bread, crispy chickpea hummus with chilli oil and pickled octopus—to name a few—there's everything you need to graze a day away. Finish the feasting with a well-earned tiramisu—it's light, creamy and oh so delicious.
Speaking of day-grazing-friendly situations, did you know Vic Road Wine Bar has one of the best hidden courtyards in Devonport, or Auckland, for that matter? Step out the back come summertime, and a secluded courtyard draped with festoon lights is your backdrop in which to pop a few corks into the night.
Whatever the kind of night or occasion, many a' cure awaits you at Vic Road Wine Bar & Cellar—whether it be a sneaky thirst, peckishness, wanting to cosy up, discover new liquid territories or to simply hide out from the world, wine glass in hand.
Image credit: Vic Road Wine Bar.
---