voco Auckland City Centre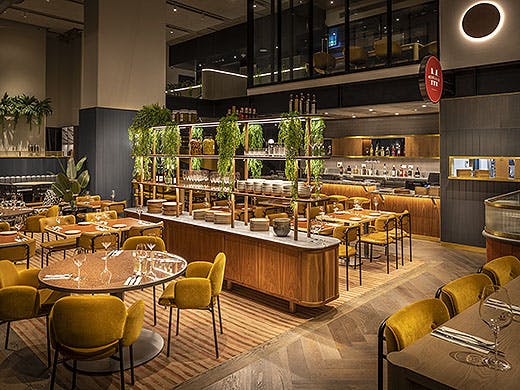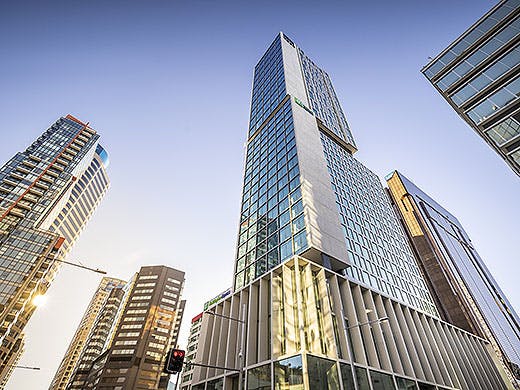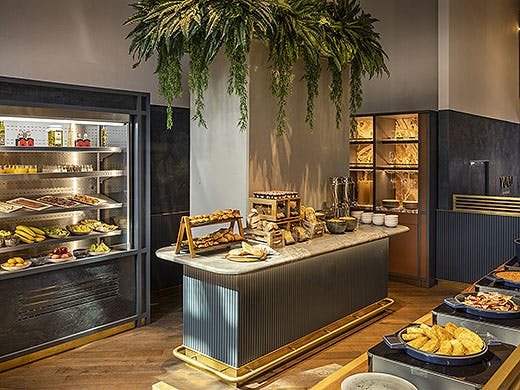 The Verdict
As soon as you step through the classy, sliding doors at voco Auckland City Centre hotel you know you're in for a treat. Found midway up Wyndham Street this towering behemoth in the heart of downtown Auckland sits proudly as an oasis from the bustling streets.
You'll be impressed by the thoughtfully designed rooms with killer views of the surrounding city. Sleek furnishings, marble bathrooms and intuitive lighting add a touch of class to your home away from home and hours could be lost by simply gazing at Auckland from an unfamiliar angle. But there's no time for dilly-dallying here (unless that's your jam, of course). Dump your bags and head straight to the roof, as an in-house guest you're free to bypass hopefuls on the ground floor hoping to gain access to the truly stunning—and NZ's highest—rooftop bar.
Bar Albert is a boujee new cocktail bar with a specialist knowledge of whisky that perches 38 floors up. Boasting floor-to-ceiling windows affording views out to the harbour bridge and far beyond and with an outdoor area where you can gaze at the sky, this is the perfect spot to watch the day turn to night as the sun sinks below the Waitakeres. Bliss. The smartly attired bar staff will see to your every wish with an extensive cocktail list—charmingly named for local roads—a signature G&T list plus Kiwi and international wines to sample. Soak up your choice with a delicious snack or two, whether you're after oysters or something more substantial like the pumpkin and goat's cheese arancini with watercress pesto you're spoilt for choice.
For a more involved taste of the food on offer, head to Mozzarella & Co., voco Hotel's vaulted yet intimate on-site trattoria where you can treat yourself to authentic Italian dishes for lunch or dinner amongst good company. Expect changes to the menu according to the season, with warming Brussel sprouts with chilli to accompany the delicious gnocchi with gorgonzola. The fried chicken with habanero sauce will get your taste buds fired while you can't go past one of their heavenly woodfired pizzas (the mushroom and white wine sauce creation is a revelation). Tuck into a spongey tiramisu if you're keen for a classic dessert otherwise the croissant bread & butter pudding is every bit as decadent as it sounds.
Consider heading back to Bar Albert for a nightcap although no one would blame you for retreating to the calm of your well-appointed room. Complete with smart TVs with Chromecast capabilities you can indulge in watching your latest streaming obsession from the comfort of your bed. Or drift off to a night of blissful sleep, safe in the knowledge that even your duvet is made from recycled materials. The nods to sustainability don't end there. With water-saving aerated shower heads and refillable Antipodes amenities (goodbye wasteful mini bottles) and even waste bins that encourage you to separate out the recyclable elements as part of voco's dedication to treading lightly on the planet. You can even hire a Wyld bamboo bike—free of charge might we add—as part of your stay so you can explore Tāmaki Makarau in a more planet-loving fashion.
When morning comes take advantage of the (seriously underused) fitness centre to get those steps in then it's back to Mozzarella & Co. for a continental and hot breakfast. With everything from fresh fruit and pastries to bacon and eggs and everything in between, you'll set yourself up for the day in style.
voco Auckland City Centre is a great choice whether you're visiting Auckland from near or far. Looked after by extremely friendly staff wherever you encounter them from front-of-house staff and bar managers to restaurant servers all helping to make your stay a memorable one, you'll be making plans to return as soon as you check out.
Image credit: voco.
---