Whau Café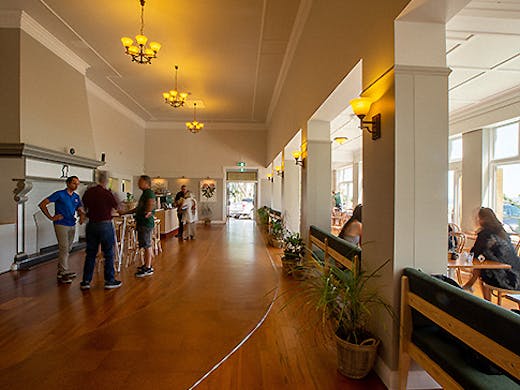 The Verdict
Anyone making the hike up Mt Eden knows there's a special reward waiting for them when they reach the top: one of the best views in the city. Now thanks to Whau, an elegant new café that's just opened on the mountainside, there's a treat of a different kind waiting to be had—delicious, lovingly-crafted food inspired by what is a rather significant Auckland setting.
The team behind Whau have gone to great lengths to incorporate the historical, spiritual and cultural background of the location—which was once home to one of the city's largest and most important pa sites—and the result is one they can be proud of.
The Maori-inspired menu comprises contemporary all-day dishes that feature unique, native ingredients you'll be hard-pressed to find elsewhere, with a focus on seasonality. Thanks Whau, for translating your love of this extraordinary area to the plate—it definitely shows.
Image credit: Wono Kim
---
You May Also Like
Bars & Pubs
As far as sports bars go, Schapiro's is knocking it outta the park—and then…