Woodpecker Hill (Permanently Closed)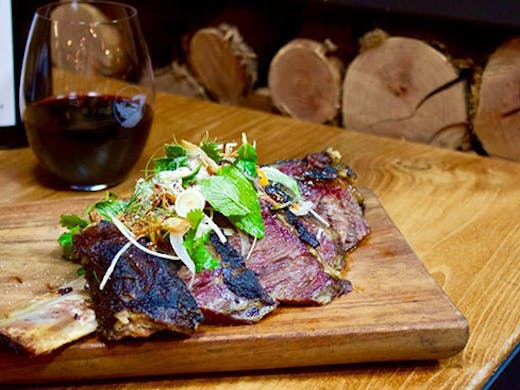 The Verdict
Although we're still unable to fathom how he does it, chef Che Barrington (The Blue Breeze Inn and Chop Chop), has yet again reeled us in with his incredible cooking. Parnell's Woodpecker Hill is one of the best restaurants in Auckland.
Dubbed as an 'Oriental Smokehouse and Whiskey Works', Woodpecker Hill combines Eastern flavours with Western techniques (14-hour smoked lemongrass brisket, anyone?), and all the dishes are made for sharing—except the sticky black rice and honeycomb, you're going to want to devour one of those solo.
Woodpecker Hill has also started their own whiskey distillery (yep, they're pretty much winning the hospitality game). However, if you're not too fond of the peaty spirit, their cocktail, wine, and craft beer list is seriously impressive (good luck with sticking to just one tipple).
Image credit: Woodpecker Hill
---
You May Also Like
Restaurants
The only thing better than straight-up seafood is seafood with sea views—can we…
Restaurants
A Melbourne icon for almost two decades, MoVida has officially landed on our shores,…