Wynyard Pavilion Bar & Eatery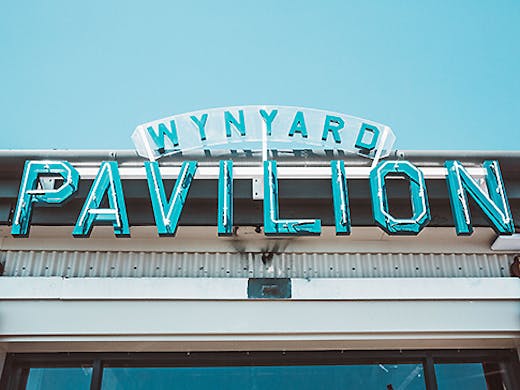 The Verdict
Whether you're after the comfort of a morning coffee, the excitement of an evening cocktail or something in between—you'll find it all at Wynyard Pavilion, the epic all-day eatery that's landed on North Wharf.
Located inside the spacious heritage building that once housed Jack Tar, this stylish eatery boasts some of the best ocean views (and people-watching) in the city, along with a menu to boot.
Wynyard Pavilion is also home to the city's only known espresso martini tree. Don't get us wrong, gin trees are awesome and all, but an espresso martini version is just that wee bit cooler. Nab yourself one of these eye-boggling treats, which feature five of the eatery's signature espresso martinis—made with dark cacao-infused Grey Goose vodka, Jumping Goat coffee liqueur, Havana espresso and house-made salted caramel—for just $90, each and every day of the week. And they say espresso martinis don't grow on trees... pfft.
Image credit: Wynyard Pavilion.
---
You May Also Like
Restaurants
If you love to wine and dine with a view then listen up, we've found a stunning…
Bars & Pubs
Danny Doolans has a sleek new younger brother bar joining the Viaduct Harbour…