When planning your next much-needed vacay, the hardest part is usually deciding where to go. Do you want somewhere with adventure? Somewhere with jaw-dropping natural scenery that will blow up your gram? Or do you want to indulge in a vibing food and drink scene or explore the world's oldest living culture? If you're nodding your head yes to all of the above, then we've got good news, because every single item can be ticked off in one incredible place—the Northern Territory.
Boasting sparkling coastlines, lush waterfalls, a rugged outback and bucket-list worthy adventures, there's never been a better time to explore our backyard. So, to get you started we've teamed up with the Northern Territory to create the ultimate itinerary for your next getaway.
Take note, these are the 12 best things to do in the NT this season.
The Best Things To Do In Peak Season
This season runs from April to September and is a popular choice for wanderlust seekers as the average daily temp sits at around 20 to 30 degrees.
Airborne Solutions Heli Pub Crawl
Darwin
If you're looking for something a little different to do on your NT adventure, then this is it. Taking your tipples to the sky, this helicopter pub crawl is the kind of unique experience you'll rave to your mates about for years to come. Taking off in Darwin, you'll cruise through the sky, checking out everything from the harbour and sparkling coastline with its sugar-white sand and pristine ocean to the tropical savannah woodlands, billabongs, and creeks. Over three hours you'll stop at a bunch of iconic outback watering holes (complete with a rockstar landing of course). You'll get the chance to have a yarn (and a cold one) with locals and the charismatic publicans that define each of the establishments.
Bitter Springs
Elsey National Park, Katherine
If you've ever seen a postcard of someone floating in a tropical oasis in the NT, it's highly likely they're living their best life at Bitter Springs. A lush nirvana hidden inside a cluster of leafy palms and woodlands, a dip in these spring-fed thermal pools is like getting a massage from nature. Located in Elsey National Park, the springs are about two kilometres from the Mataranka township in the Katherine region. Park up and stroll just 500 metres and you've found your spot for the day. Pro tip: bring a floating device if possible so you can lay back and cruise down the waterway without a care in the world.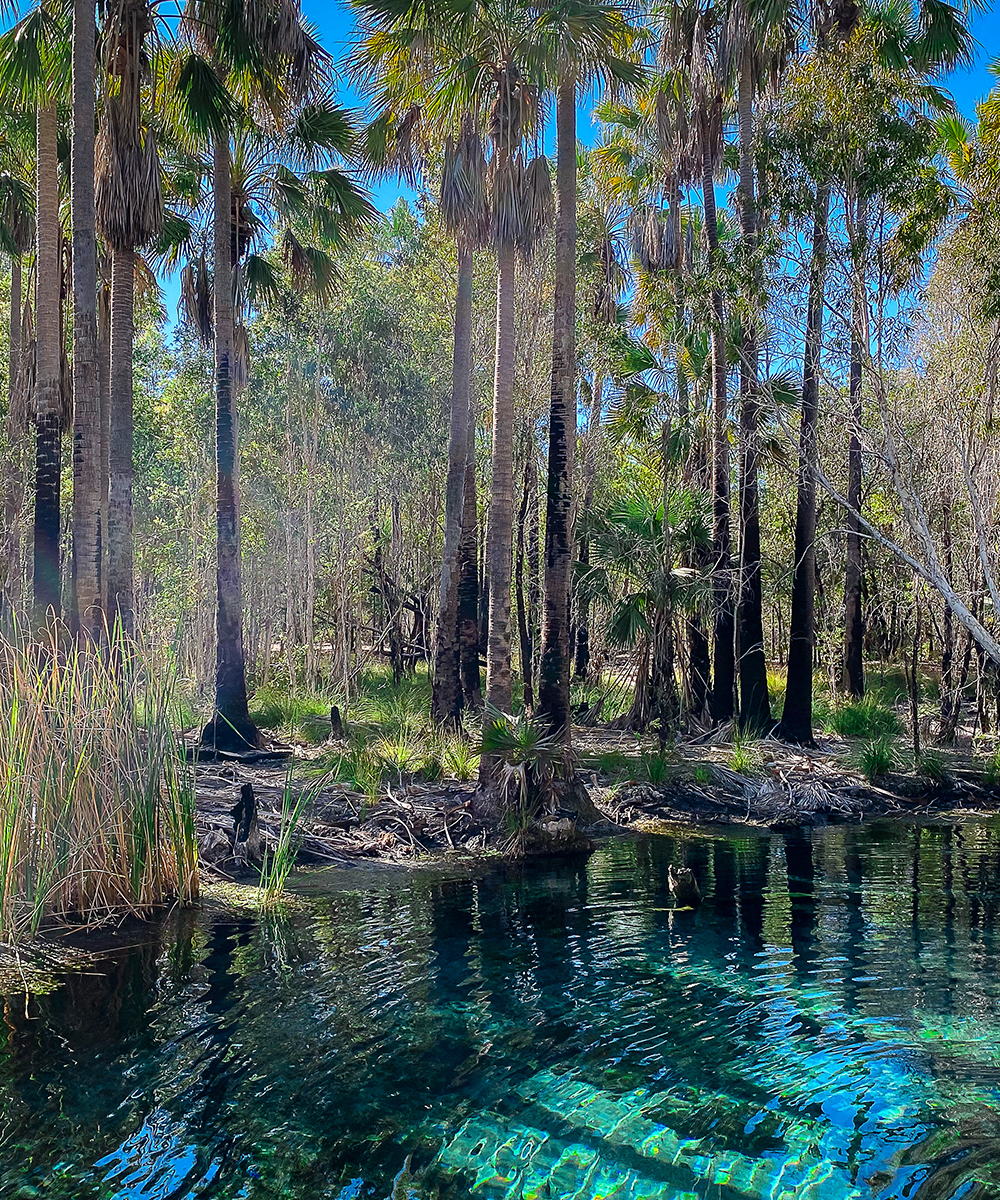 Ubirr
Kakadu National Park
Ubirr is one of the most stunning—and largest—Aboriginal rock art collections in Australia. Nestled in Kakadu National Park, you can view the sacred art, which is found in three main sites, via a one-kilometre circular walking track which will take you around an hour depending on your pace. Warning: you'll need to climb a moderately steep 250-metre track on your travels (this will add on another 30 minutes to your journey), but trust us when we say the view is absolutely worth the burn. At the top of the rocky outlook you'll score sweeping views across the floodplains. On a clear day, you can even see out to East Alligator River and Arnhem Land. While it's gorgeous all day long, the sunset up there will give you one of those 'pinch me' moments.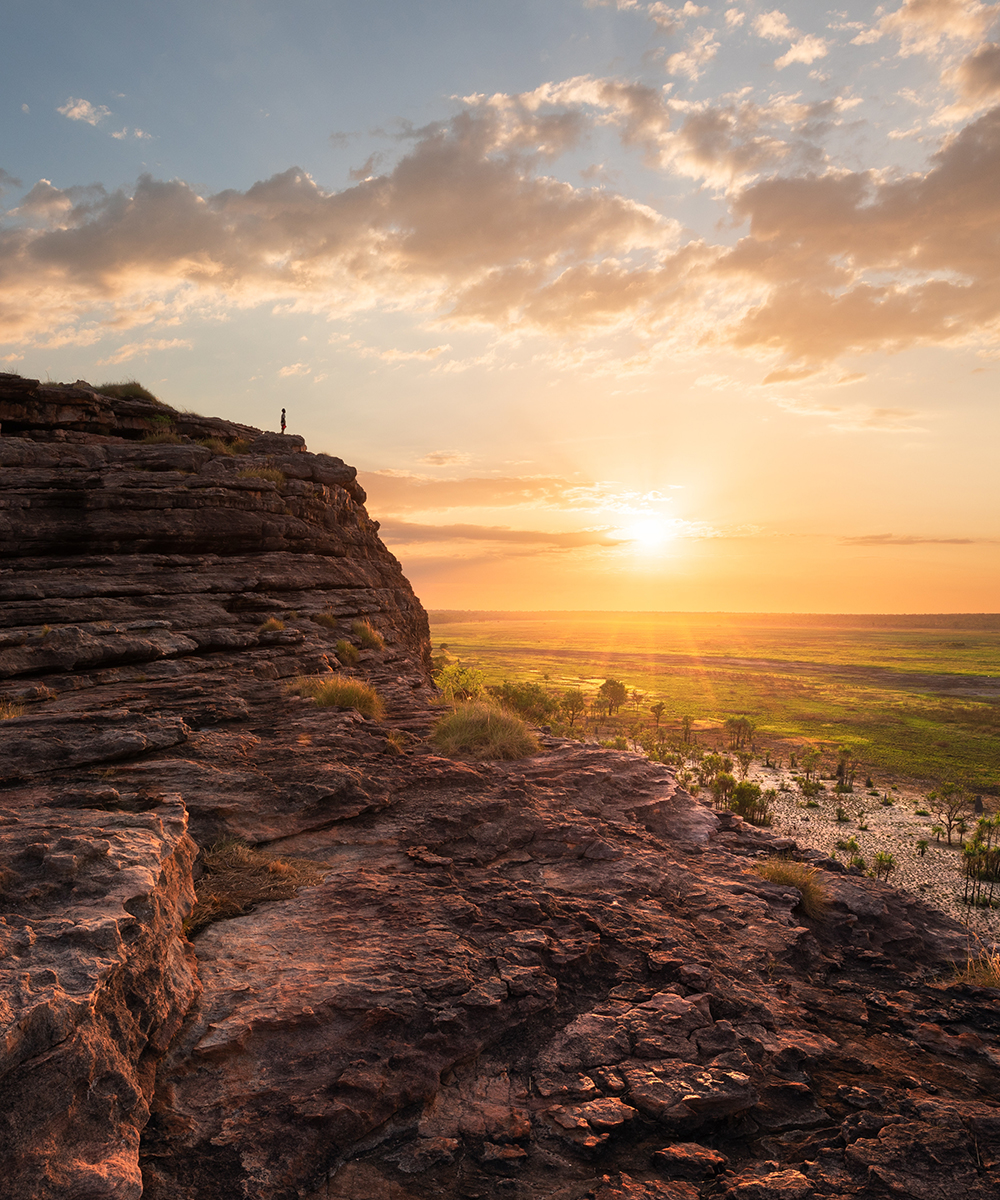 Karrke Aboriginal Cultural Experience
Kings Canyon, Red Centre
Home to the Luritja and Pertame (Southern Arrernte) people, Kings Canyon is around a three-hour drive from Alice Springs and it's straight-up stunning. During your visit to the area you simply have to carve out some time for the Karrke Aboriginal Cultural Experience, a one-of-a-kind immersive tour that explores First Nation's culture. During the tour you'll learn about the impor­tance of bush tuck­er and bush med­i­cines used for spir­i­tu­al and heal­ing, as well as getting to sample some yourself. They'll also explain the history of Abo­rig­i­nal dot paint­ings and local wood artifacts like spears and boomerangs. Most importantly, the tour is 100% Aboriginal-owned and operated.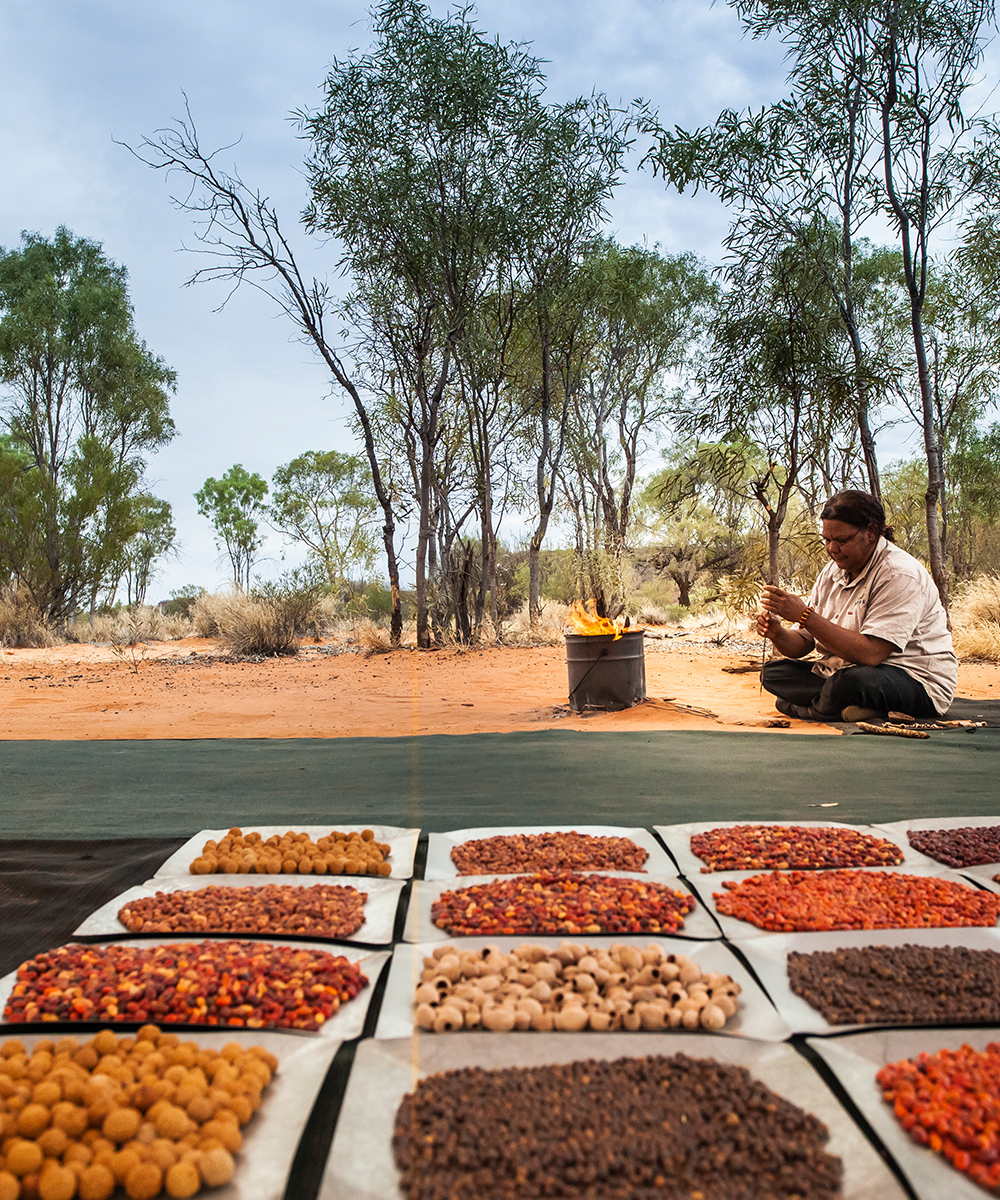 Mindil Beach Sunset Markets
Darwin
A visit to Darwin simply isn't complete without a stroll around the Mindil Beach Sunset Markets. Open from April to October every Thursday and Sunday from 4pm till 9pm, the markets are home to over 200 unique stalls. You'll find incredible First Nations art and crafts aplenty, but our favourite has to be Injalak Arts. 100% Aboriginal-owned, profits from the prints, carvings and fibre art go right back into the community. Once you're all shopped out, it's time to hit the mouth-watering food stalls, slinging international cuisine like laksas, curries and paella that will take you right around the world, no passport required. But perhaps the best bit about the markets? The vibing live music scene takes place each night. You'll bless your ears with the sounds of Darwin and regional NT's freshest and most talented artists.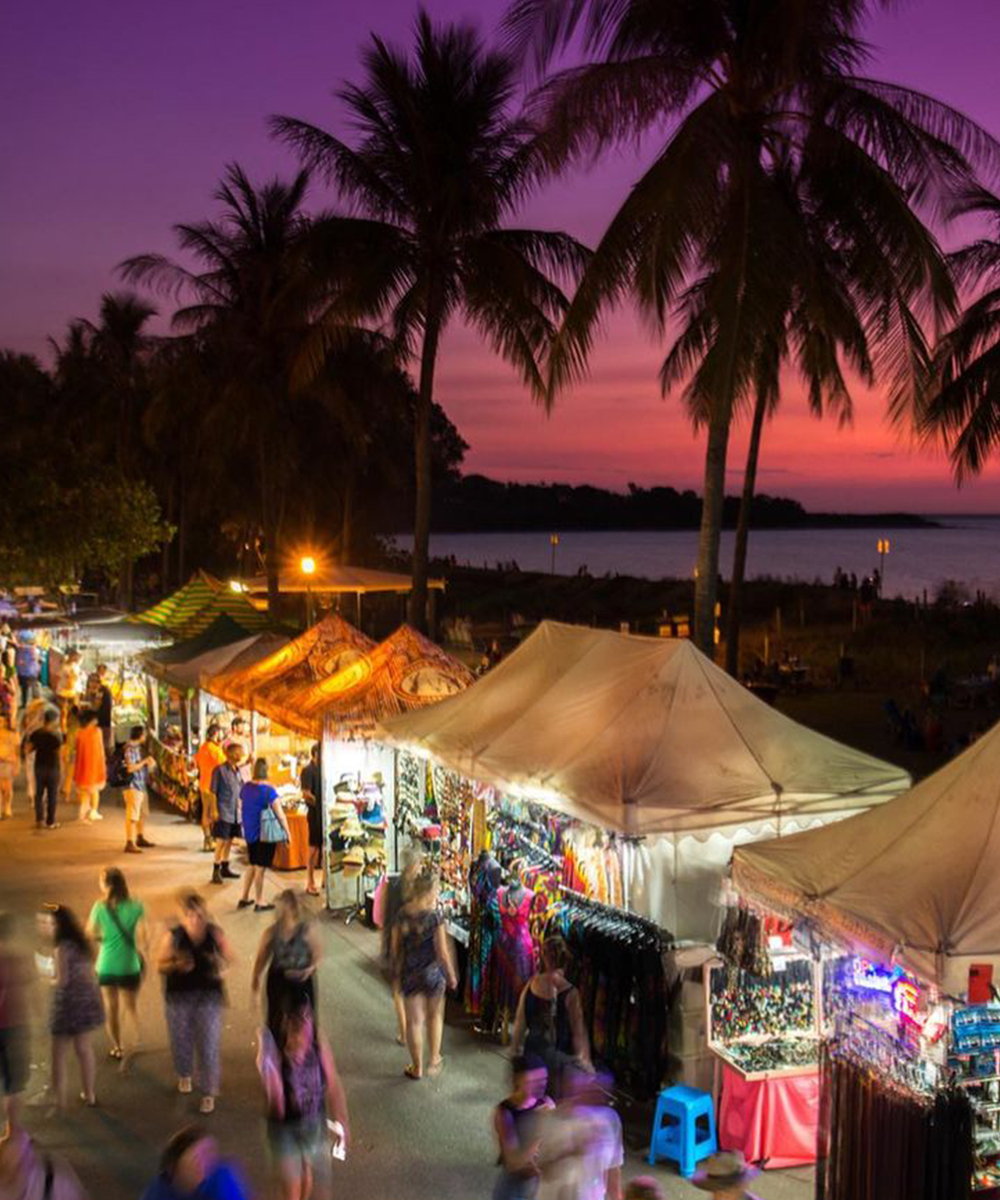 The Kangaroo Sanctuary
Alice Springs
Prepare to have your heart melt at The Kangaroo Sanctuary, aka heaven on earth. Just a 15-minute drive from Alice Springs' town centre, this 188-acre wildlife sanctuary for rescued and orphaned baby and adult kangaroos first opened back in 2011. Run by animal lover Chris 'Brolga' Barns, the sanctuary's mission is simple—to educate and encourage people to rescue and care for kangaroos and wildlife. They raise much-needed funds for the sanctuary by running sunset tours—because the roos are sleeping during the day of course. Your guide will take you around the sprawling property where you'll get the opportunity to meet the roos who call the area home, as well as stopping by the Baby Kangaroo Rescue Centre (keep the tissues close for that one). Running every Wednesday, Thursday and Friday, these tours are understandably popular so a pro tip is to book in advance.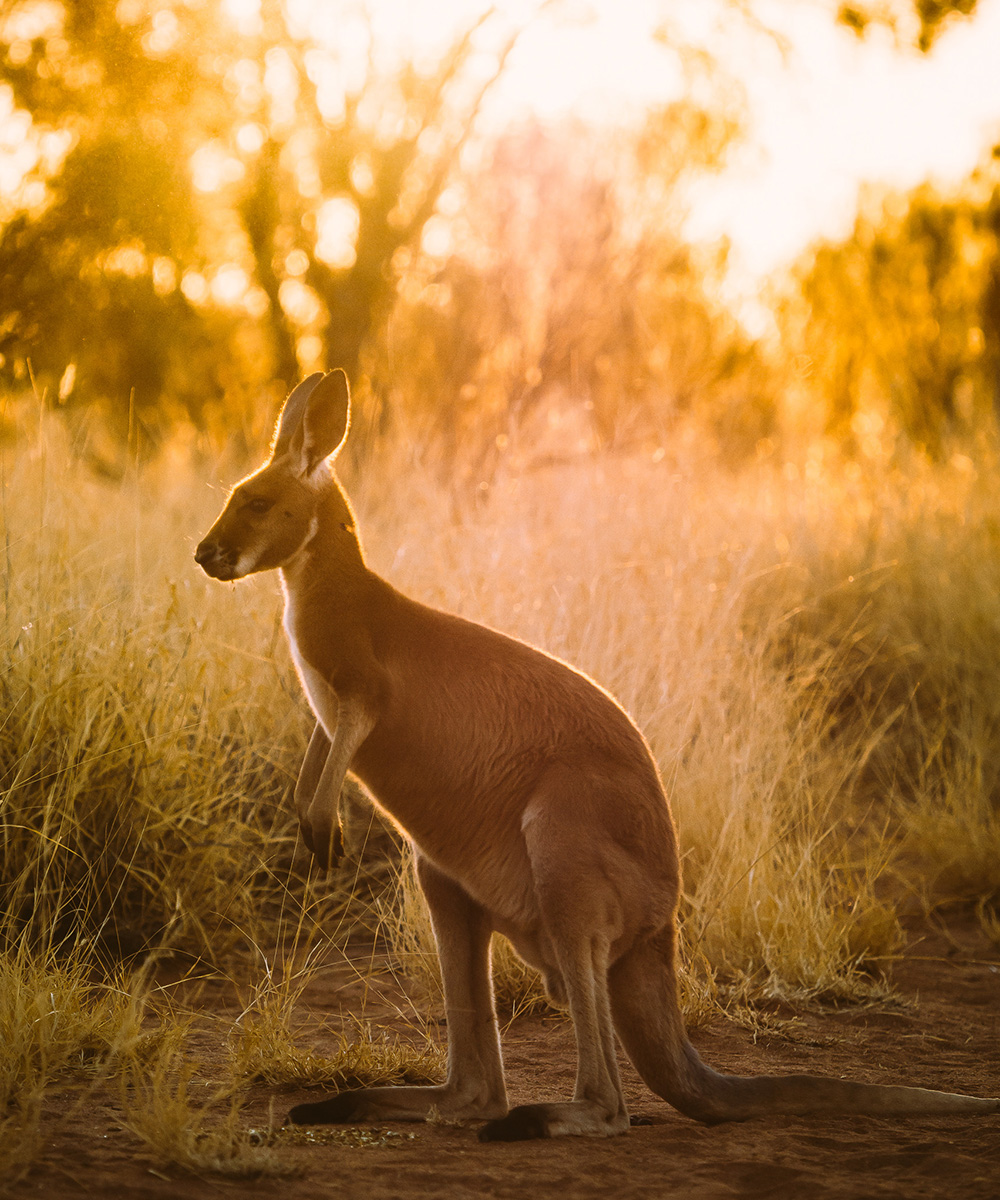 The Best Things To Do During The Summer
This season runs from October to March and you can expect average daily temps of 31 to 38 degrees. The best part about coming to the NT during this season? The prices are cheaper, the crowds low, the waterfalls in full flow and the lands are lush and green. We're talking prime 'gram opportunities.
Uluru Segways
Ulura-Kata Tjuta National Park
Jaw-droppingly beautiful, don't be surprised if you find yourself welling up or breaking out into goosebumps (no matter the temp) when you first clock the NT's crown jewel, Uluru. A cultural icon, steeped in First Nations history, a trip here is a non-negotiable when heading to the Red Centre. Sure you could walk it or jog it, but we reckon the best way to explore this stunner is via segways. This five-hour tour will teach you the basics in navigating your segway, before a passionate local will guide you around the base of Uluru, stopping along the way to share stories about the rock's 550 million-year-old history. This culturally sensitive tour will also ensure you're not taking photos of areas that are deemed sacred to Anangu people—the traditional custodians of the area. Depending on which tour you choose—there's sunset and sunrise—you'll also get drinks and nibbles to enjoy because you're on holiday after all.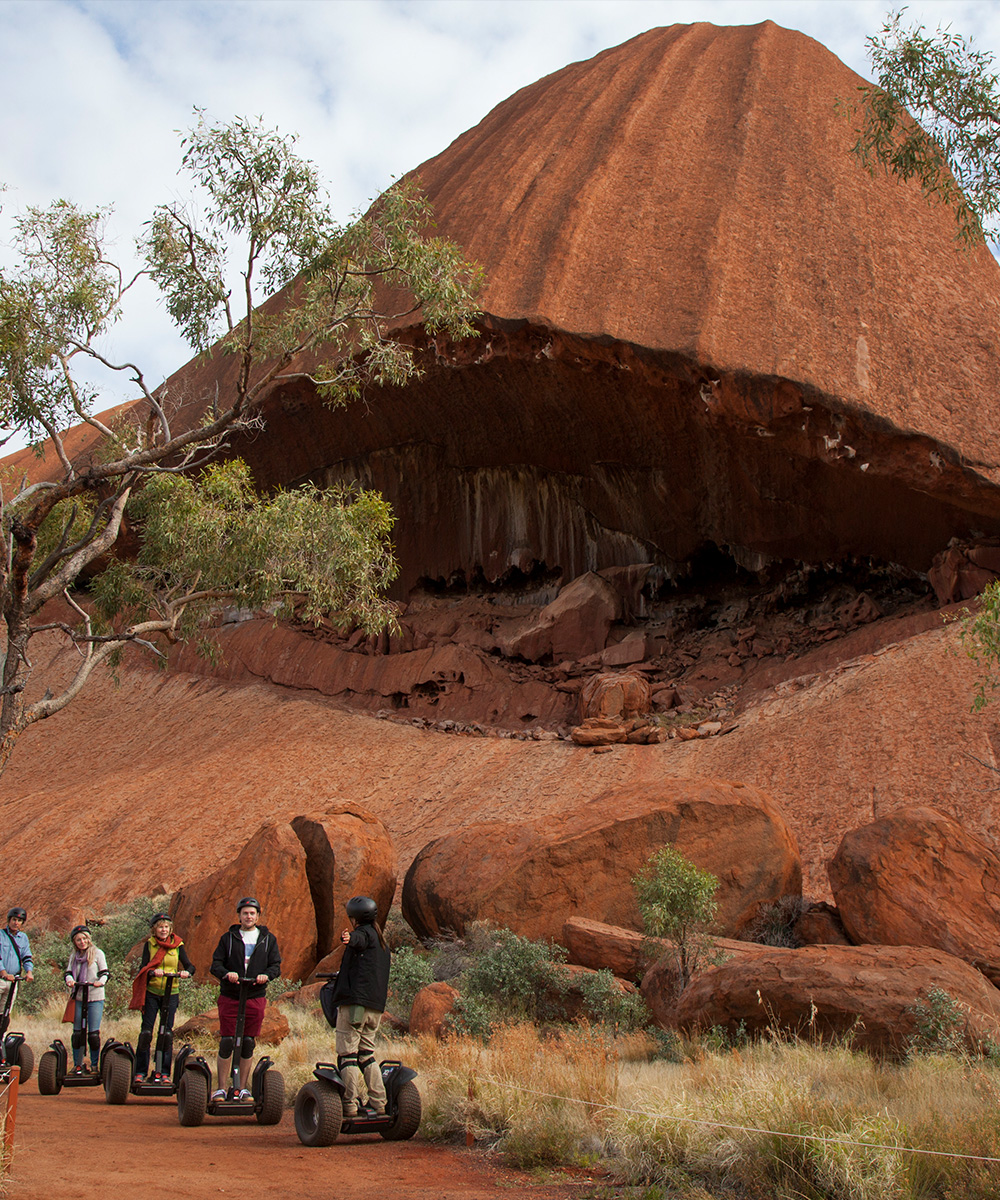 Leliyn/Edith Falls
Nitmuluk National Park, Katherine
While we know that the NT can get hot, fortunately, the state is overflowing with incredible waterholes that promise you one of the best swims of your life. One of our absolute faves has to be Leliyn/Edith Falls, which is nestled in Nitmiluk National Park. Fringed with paperbark and pandanus, the natural pool sits at the base of the waterfall and looks like something straight out of a fairytale. But while the sparkling azure water and rugged red rock face are a stunning sight, the journey to reach this spot is equally amazing. Just a 60km drive north of Katherine along the Stuart Highway, the area is renowned for picturesque bushwalks. Depending on your athletic prowess you can opt for the 2.6km Leliyn Trail (where you can go for a dip in the upper pool of Leliyn) or you can check out the 9km return walk to Sweetwater Pool, yet another tranquil swimming hole. There's also camping available on site plus a kiosk slinging tasty meals which you'll surely deserve after all that adventuring. Periodic flooding can cut access to Leliyn for short periods during the Top End's tropical summer, so be sure to check the Northern Territory's Parks and Reserves access report when planning your visit.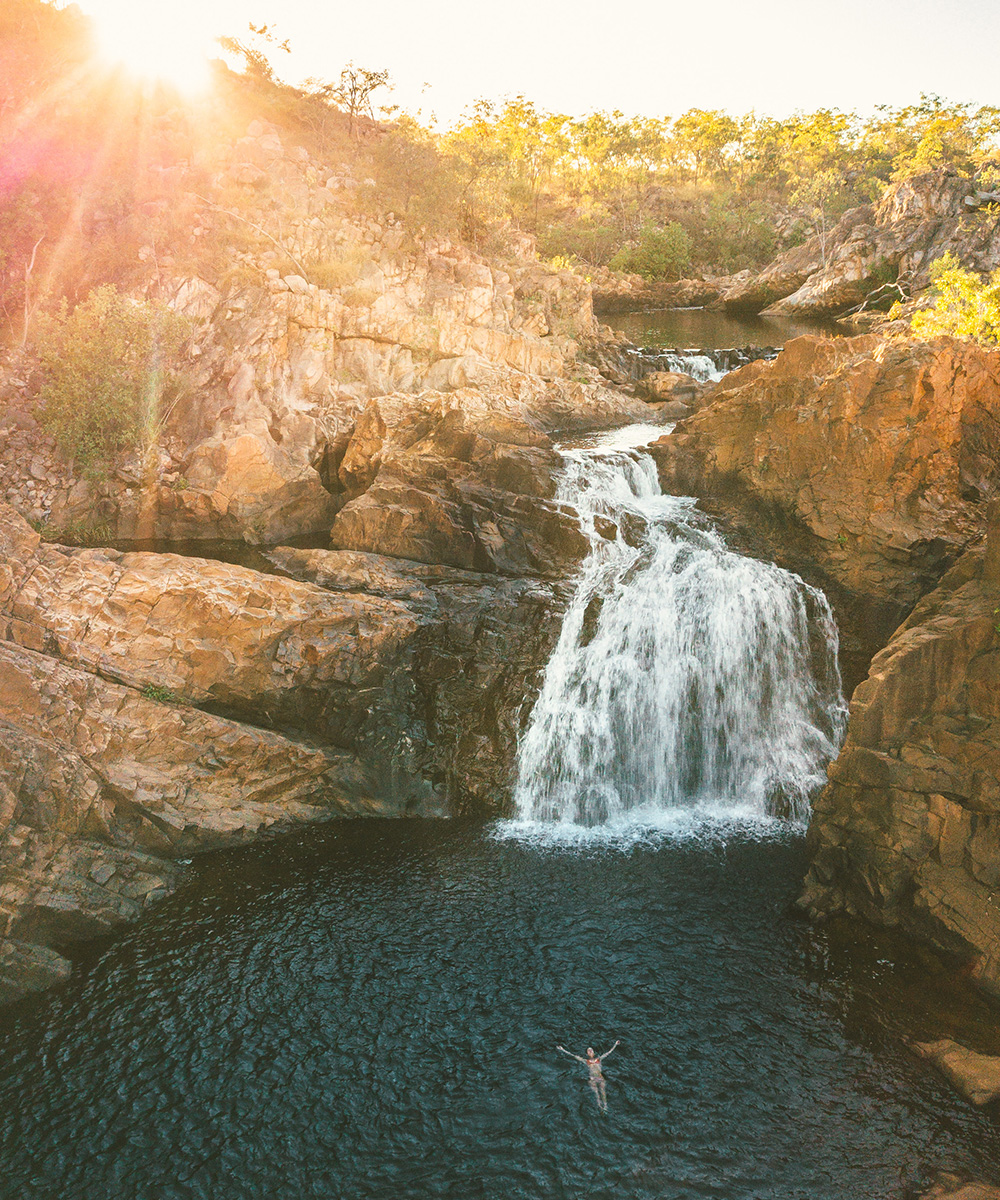 Yellow Water Cruise
Kakadu National Park
Some of NT's most diverse and wonderful sights are best viewed via the water. On this two-hour tour, you'll journey deep into the heart of Kakadu's wetlands to Ngurrungurrudjba also known as the Yellow Water Billabong. Kakadu's most famous and largest river system is home to a plethora of native wildlife including around 60 bird species (whistling ducks and magpie geese are the most popular), plenty of crocodiles as well as wild horses and buffalo on the floodplains. Offering sunrise and sunset tours, all of the guides on Yellow Water Cruises are ticketed with the Kakadu Knowledge and are often joined by their Indigenous Employment Program trainees who share incredible stories and insights into how the Bininj people—the traditional custodians of the area—use the flora and fauna in the wetlands in their everyday lives.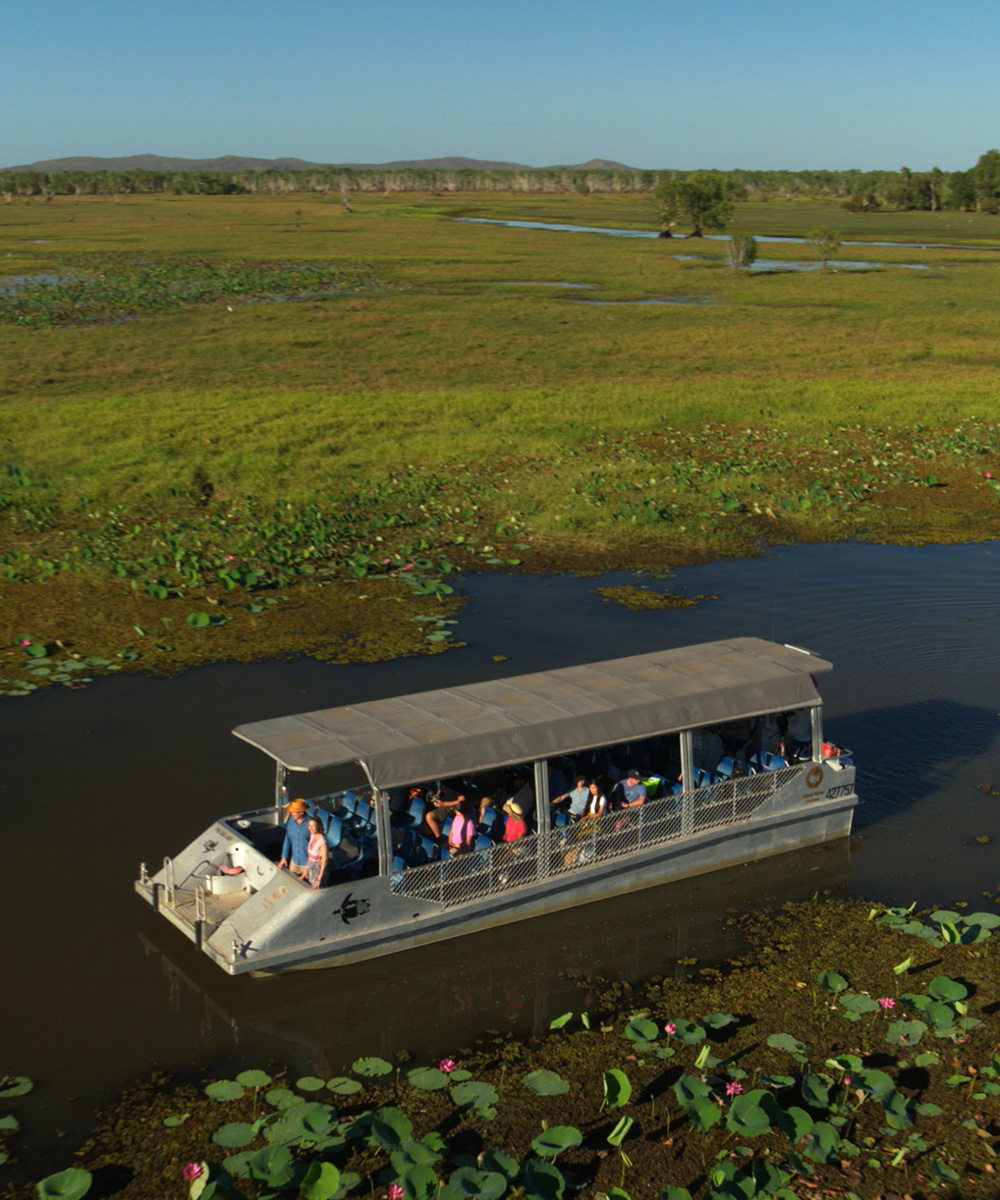 Crocosaurus Cove
Darwin
Is it even a trip to the NT if you didn't see a croc? NT's unofficial mascot can be spotted all over the state—at the beach, in creeks, you name it. But if you really want to get up close and personal with these incredible creatures, then you're going to want to book a visit to Crocosaurus Cove. Home to the world's largest display of Australian reptiles, there's a bunch of saltwater crocodiles, crocodile hatchlings, and juveniles for you to say hello to. And if you're a thrill-seeker (or are just feeling brave) then the Cage of Death could be for you. The only cage in the world that brings you face to face with some of the largest Saltwater Crocodiles in captivity, you'll get a chance to "swim" alongside them. Just remember to bring your swimmers.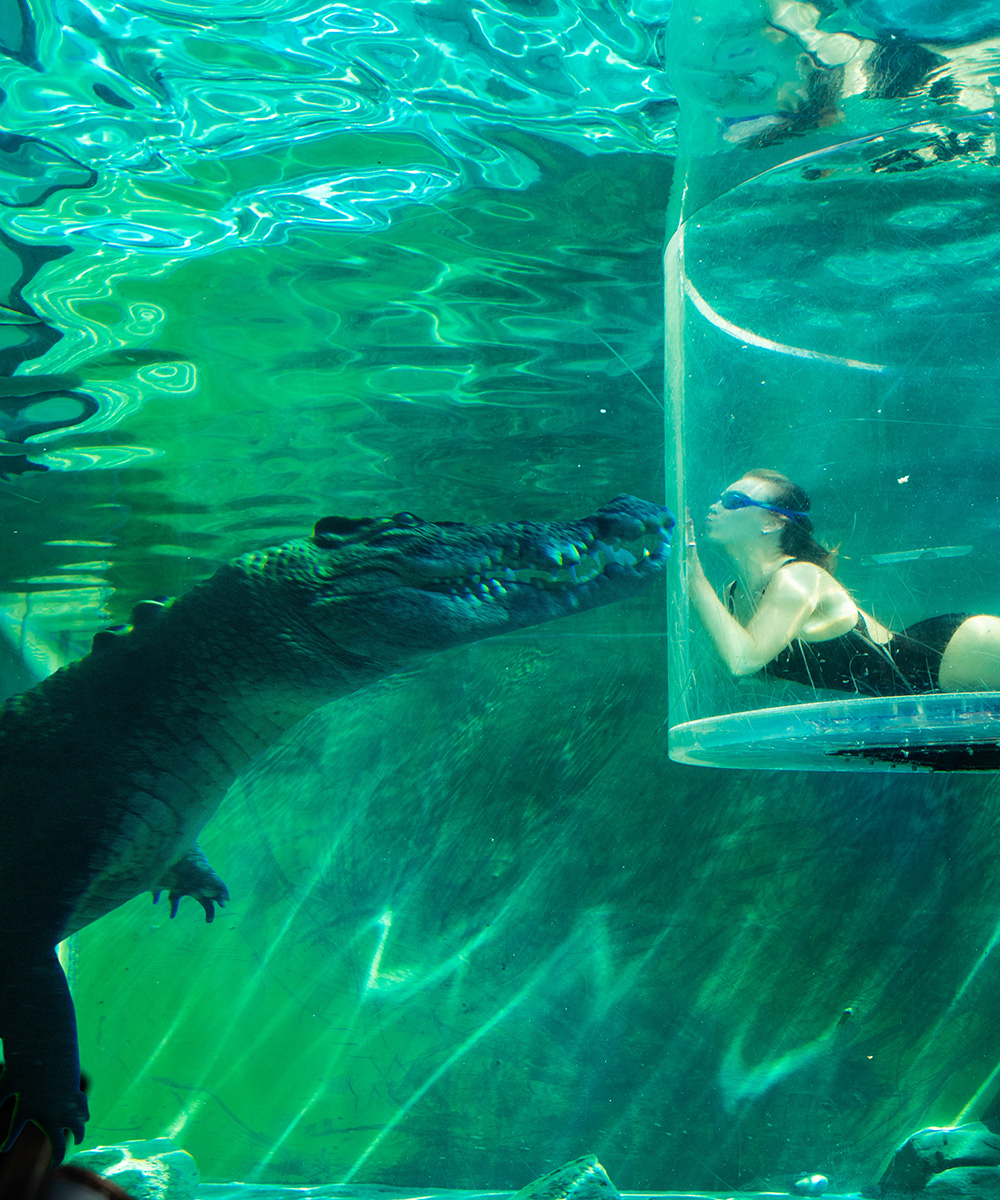 Million dollar fish
Darwin, Katherine, Kakadu, Tiwi Islands & Arnehm Land
Home to the famous barramundi, the NT is one of Australia's top fishing destinations. It's also home to one of the country's richest fishing comps, Million Dollar Fish. Now in its seventh year, the comp see's both novice and experienced fisherman take to the NT's waterways (including Arnhem Land, Darwin, Kakadu, Katherine and the Tiwi Islands) to catch a tagged barra worth a cool $1 million cash. This year, they're upping the ante, offering up said $1 million fish plus 100 prize-tagged barra worth $10,000 each. The best part? Literally anyone can take part, you just need to register here. Season 7 kicks off on 1 October 2021 and will run until 31 March 2022—so there's plenty of time to get in on the action.
Outback Ballooning
Alice Springs
One of the most breathtaking sights you could ever see in your lifetime is the NT's Red Centre from above. If you're spending a day or two in Alice Springs (you really should be) then Outback Ballooning is a must-do. The crew will pick you up from your accommodation in town before dawn before driving you to the remote outback and taking off for an incredible journey in the sky. From up high you'll get to gaze at the vast scenery and rugged landscape of the Australian outback. As you watch the sun slowly rise, you'll be able to spot wildlife like red kangaroos and camels along the way, as your guide shares stories like only a true local can. The flight lasts from 30 to 60 minutes and ends with canapes and a glass of bubbles—the perfect day to start your day.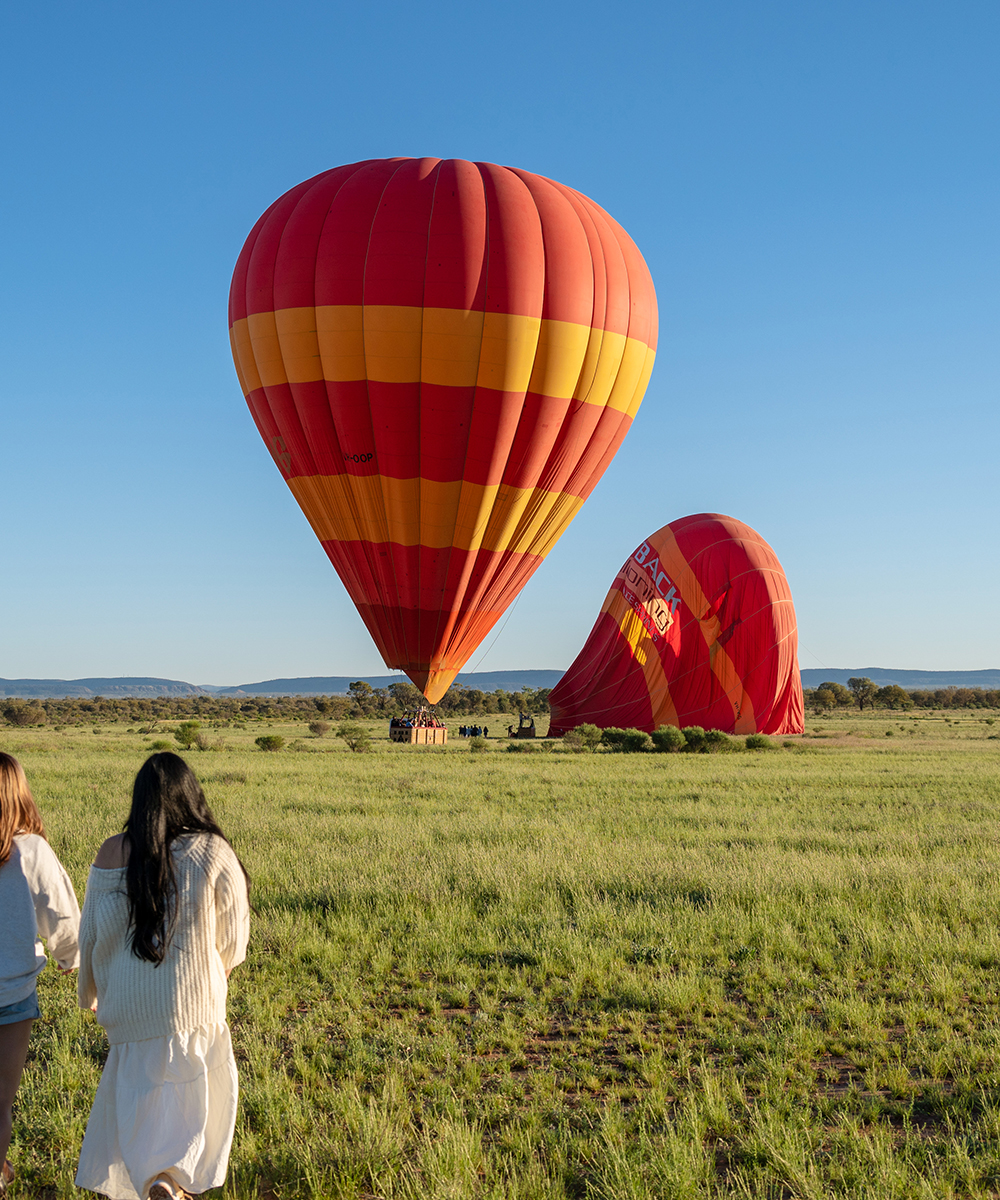 Already packing your bags? Same here. Whether you're heading out on segways at Uluru or the helicopter pub crawl, you can't go wrong with these epic experiences. Better yet, head here to score 15% off all Northern Territory adventures, thanks to the Northern Territory.
Editor's Note: This article is sponsored by Northern Territory in partnership with Tripadvisor and proudly endorsed by The Urban List. To find out more about who we work with and why read our editorial policy here.
Image Credit: Tourism NT, Mitch Cox, KWP!, Helen Orr, Annie Nguyen, Daniel Tran, Elliot Grafton, Jewels Lynch, Archie Sartracom, Daniel Tran, Backyard Bandits, Kate Flowers, Mindil Market on Instagram.