You might call opening up a restaurant, cafe, or bar mid-pandemic pretty courageous. Opening up in the midst of a city-wide lockdown? Well, that's pretty bold. We're happy to report such boldness isn't a total rarity right now—and here we are introducing you to Surry Hills' newest deli, bar and cafe, ready and willing to transport us to the European summer holiday we're all craving right now: Bar Positano.
Sitting on the corner of Crown and Goulburn Streets, the lively and sunny eatery is entirely dedicated to bringing you Italian pleasures of every kind. With that distinct Italian charm and plentiful, grin-inducing offerings of a local deli, cafe, and bar all wrapped up into one—this may fast become your new favourite spot for fresh and deliciously simple eats.
Finding its groove for the past year and a half as a mobile food truck and bar, Bar Positano has finally found a bricks-and-mortar home. For co-owners Anthony Porra and Luca Andolfo, opening during Sydney's temporary closure has meant trying to make the best of a bad situation. "We were still keen on opening and used this as an opportunity to turn a negative into a positive and give something new and exciting to the community at a time where people really need it," says Porra.
Opening at 6am daily for Sydney's early risers, head in for a freshly roasted Italian coffee and a brekky (colazione) menu bound to make you jump out of bed. Pair that wake-up roast with an Italian loaf toastie with smoked ham, provolone and tomato, a breakfast bruschetta with fior di latte, cherry tomatoes, smashed avocado and basil, or a breakfast frittata with eggs, smoked ham and truffle mayo.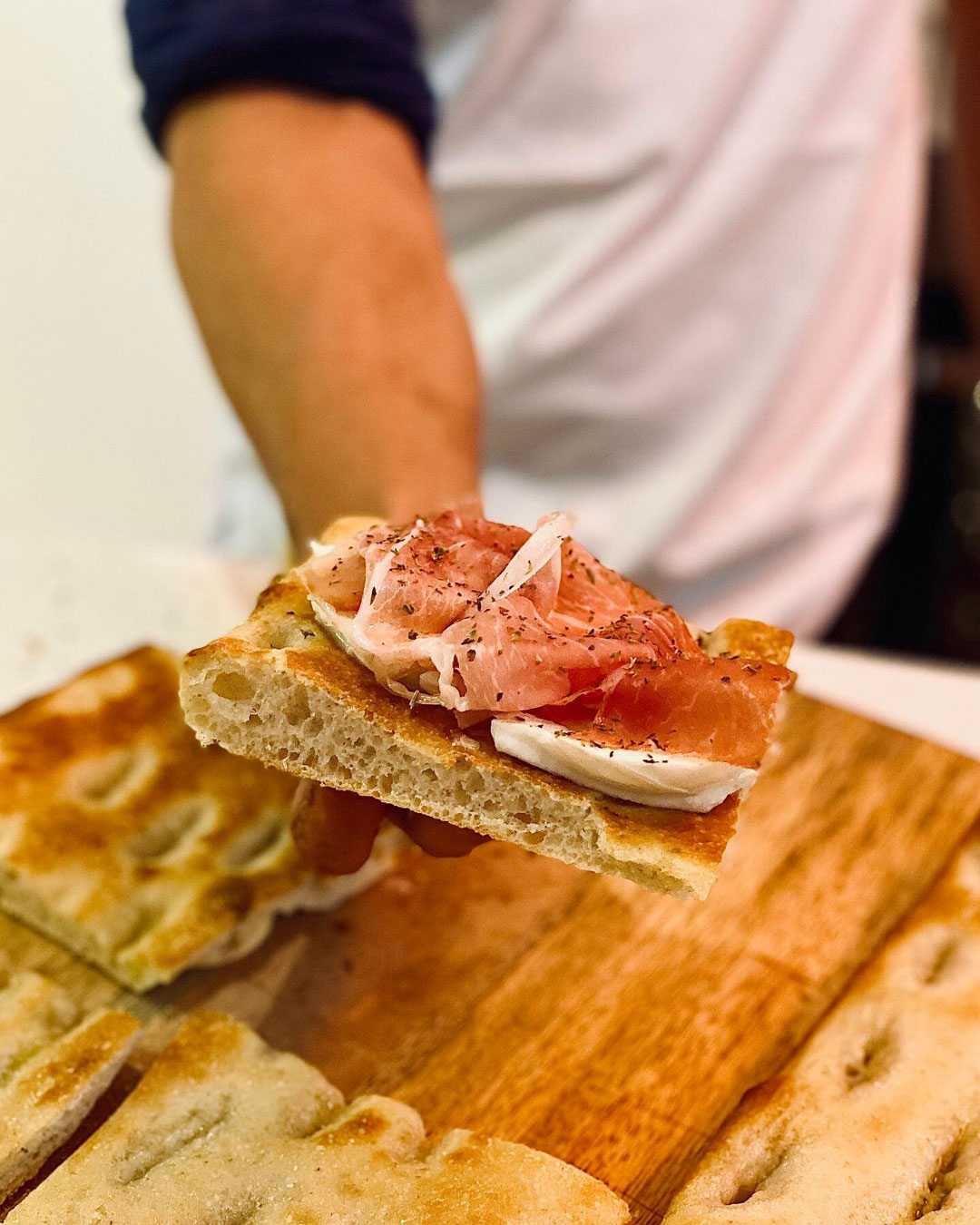 If you're strolling past during the day, we highly recommend choosing from the panini menu, featuring every mouth-watering Italian flavour you too often dream of putting on a sandwich. Meatballs with sauce and provolone, porchetta with sundried tomatoes, rocket and chilli mayo, or prosciutto, buffalo mozzarella, tomato, basil and olive tapenade—just to name a few.
Once COVID restrictions are lifted, you can also sit down, relax and look out to the Surry Hills streets with your choice of aperitivo platters and a range of cured meats and cheeses, with all the trimmings. We're talking about finger-kissing artisan products imported from regional Italy—like hard and soft cheeses, salamis, bresaola, speck, and mortadella.
Of course, deli products are also available to take home, which is splendid news, regardless of whether we're currently all stuck there or not.
Is it really an Italian feast and a well-spent arvo without a few wines to match? Well, that's up to you. But Bar Positano is making your decision a little easier with a range of—you guessed it—Italian wines to match. The good times will keep rolling into aperitivo hour, which promises discounted cocktails and food in the late afternoon and the bar staying open until 10 pm from Thursday through to Sunday.
There will be plenty of classic Italian cocktails on offer, as well as some classics and signature mixes. Try the "Positano Kiss" with gin, St Germain, passionfruit, lime and cucumber, or the "Sorrento Mojito" with limoncello, rum, mint, basil, lemon, and soda.
Of course, until lockdowns lift in Sydney, Bar Positano is only offering takeaway food and drinks. Be sure to keep an eye out for their daily takeaway specials, like antipasti packs, aperitivo packs or discounted take-home cocktails.
For more info on Bar Positano, head over here.
Show some love to some other mid-lockdown new openings: Pub Life Kitchen in Ultimo and Gnocchi Gnocchi Brothers in Newtown.
Image credit: Bar Positano