Arguably, the best thing about live music festivals is discovering your new favourite band, completely by accident, when you're wandering between headliners. And now that live music is back, we're craving live gigs with fresh new flavours to sink our teeth into.
If your tummy is rumbling with those cravings, don't stress—the much anticipated Vivid LIVE is back this year for a jam-packed season, with an impeccable lineup. The annual centrepiece of The Opera House's year-round Contemporary Music program, Vivid LIVE brings together music lovers in the world-class venue, dedicating its theatres, rehearsal spaces, foyers, studio, and outdoor stages to everything live music. It looks pretty beautiful too, with this year's Lighting of the Sails, Yarrkalpa: Hunting Ground, lighting up the harbour.
Aussie legend Paul Kelly and his band are headlining with special guest, the ineffable Thelma Plum, and Sampa The Great and Hermitude are sure to have you on your feet, but it's the artists you might not know that hold the most promise.
We want everyone to find a new favourite artist to add to their playlists this year, so we've pulled together our hot picks from the breakout artists lighting up this year's Vivid LIVE lineup, below.
A.GIRL
29 May
The silky-smooth vocal delivery and hard-hitting beats are the robust foundations on which singer, songwriter, and rapper Hinenuiterangi Tairua aka A.GIRL has launched a breathtaking musical career. Inspired by the likes of SZA and Jorja Smith, A.GIRL's sound is rooted in future-leaning R&B, soul and hip-hop, and galvanised both by her Maori heritage and a sense of unity and justice in her Western Sydney community.
Get to know A.GIRL through earlier tracks, 'Play' and '2142' and warm up your vocal cords for the impassioned 'All Over You' and 'Luv Drunk' that are picks for a solo car concert. Take recent tracks 'Ride Or Die' and 'We Them Boyz' for a spin to complete a deep dive into A.GIRL's musical journey over the past three years. Solidify your newfound love for this smooth Sydney local and catch A.GIRL perform a stack of new and old tracks at this year's Vivid LIVE.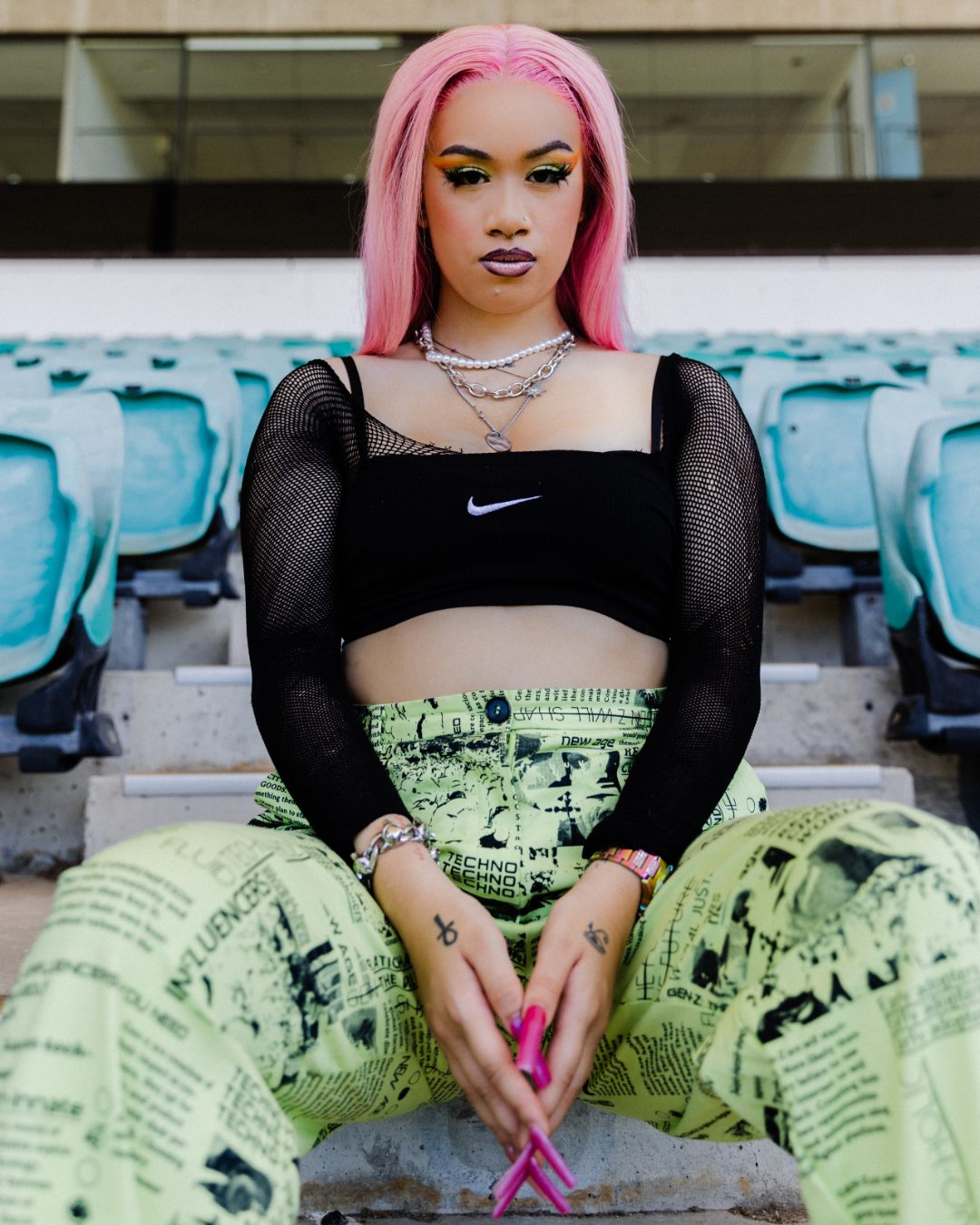 Georgia Maq
4 June
You've probably heard Georgia Maq's smokey vocals and impassioned guitar lines heading up Melbourne's DIY punk trio Camp Cope. The lead singer has earned acclaim in her own right, releasing a solo album, Pleaser in 2019, bringing a fresh, electro-pop sound to the raw and sharp lyrics that never fail to tell a story.
Continuing a trend for lighting up the stage at the Opera House, following Camp Cope's rousing headline performance in 2019, and the band's sold-out, back-to-back shows at Vivid LIVE in 2017, this year's performance is Maq's long-awaited solo debut. Get ready to dance, sing, and, let's be honest, probably cry, along with to Maq's full-bodied synth pop, punk, and engaging repertoire.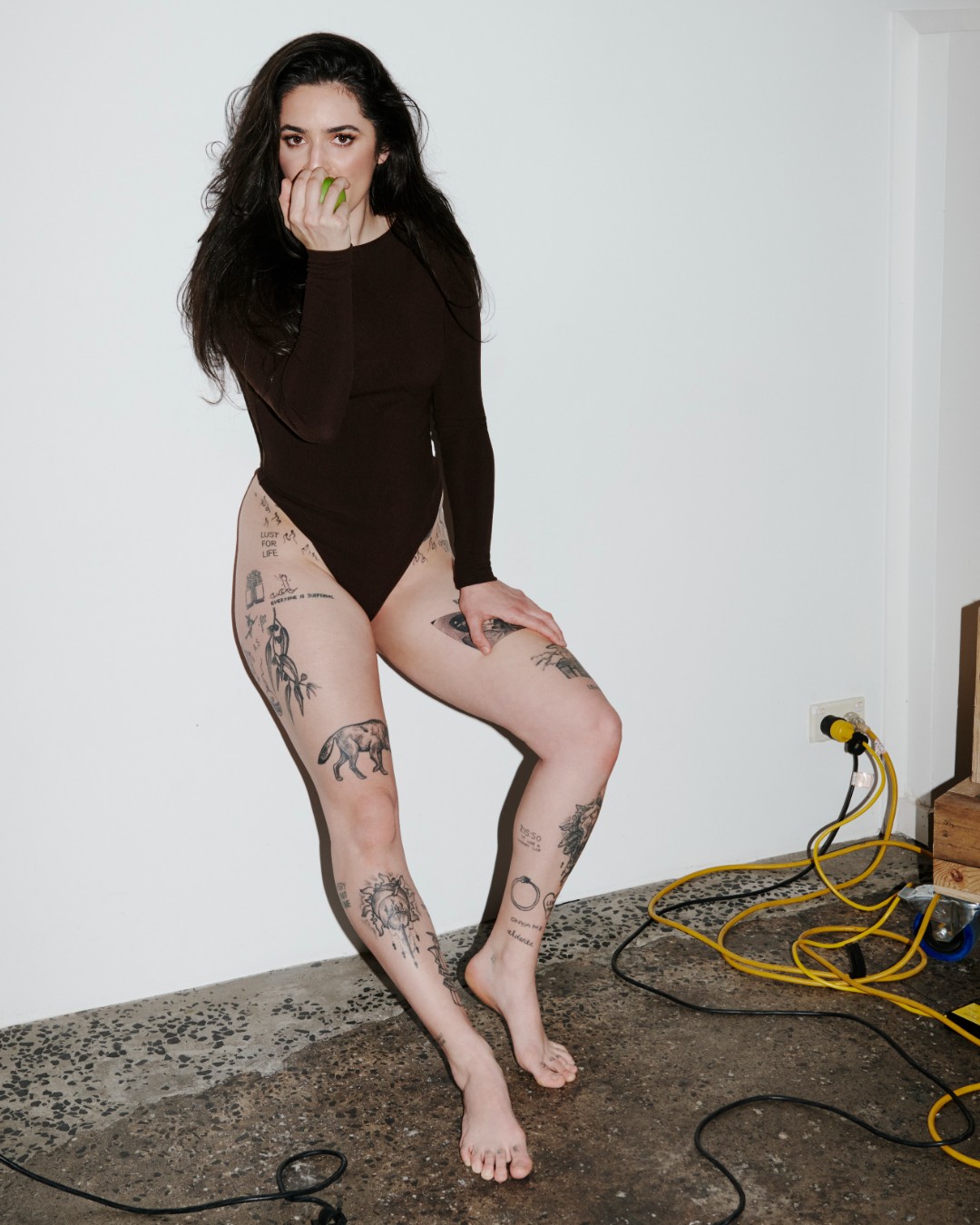 Tangents & GODTET
28 May
If you're hoping we can sum up Australian Music Prize-nominated Sydney outfit Tangents with one simple categorical label, we're sorry to say that's an impossible task. This category-defying ensemble moves seamlessly between electronic, free jazz, rock and new musical forms with freewheeling abandon. Immerse yourself in the perfectly composed chaos with the quartet's latest double LP, Timeslips & Chimeras.
Close your eyes and hit play on any GODTET track and you'll be transported to a different plane. The brainchild of Godriguez, an in-demand producer, multi-instrumentalist, and beatmaker (you'll have witnessed his stellar production on Sampa The Great's 'The Great Mixtape'), this hypnotic catalogue will open your mind and soothe your soul. To experience GODTET is to experience an ensemble of talent drawn from Sydney's new generation of funk, jazz, and instrumental hip hop scenes. Embrace the rich textures of this truly organic sound and journey through the self-titled original album and subsequent GODTET II and III.
BLESSED
2 June
This genre-smashing, African-Australian star is another exceptional artist to find a community in Western Sydney's booming young hip-hop scene. With the prestigious title of executive producer on superstar The Kid LAROI's breakout EP 14 'With A Dream', BLESSED is no stranger to music that makes you move and feel. Blending hip-hop, R&B, grunge, emo, and pop, the Ghanaian-born Sydney-sider continues to redefine their sound and the limits of existing genres. For a crash course on BLESSED's versatility hit play on their recent track, 'DOWN UNDER'', and then take a wander back to the high energy, 2016 single, 'Sorrows'.
BLESSED will be accompanied by performances from friends and collaborators including R&B and neo-soul singer Maina Doe and breakout Brisbane hip-hop artist Baby Prince—this is one Vivid LIVE event you don't want to miss.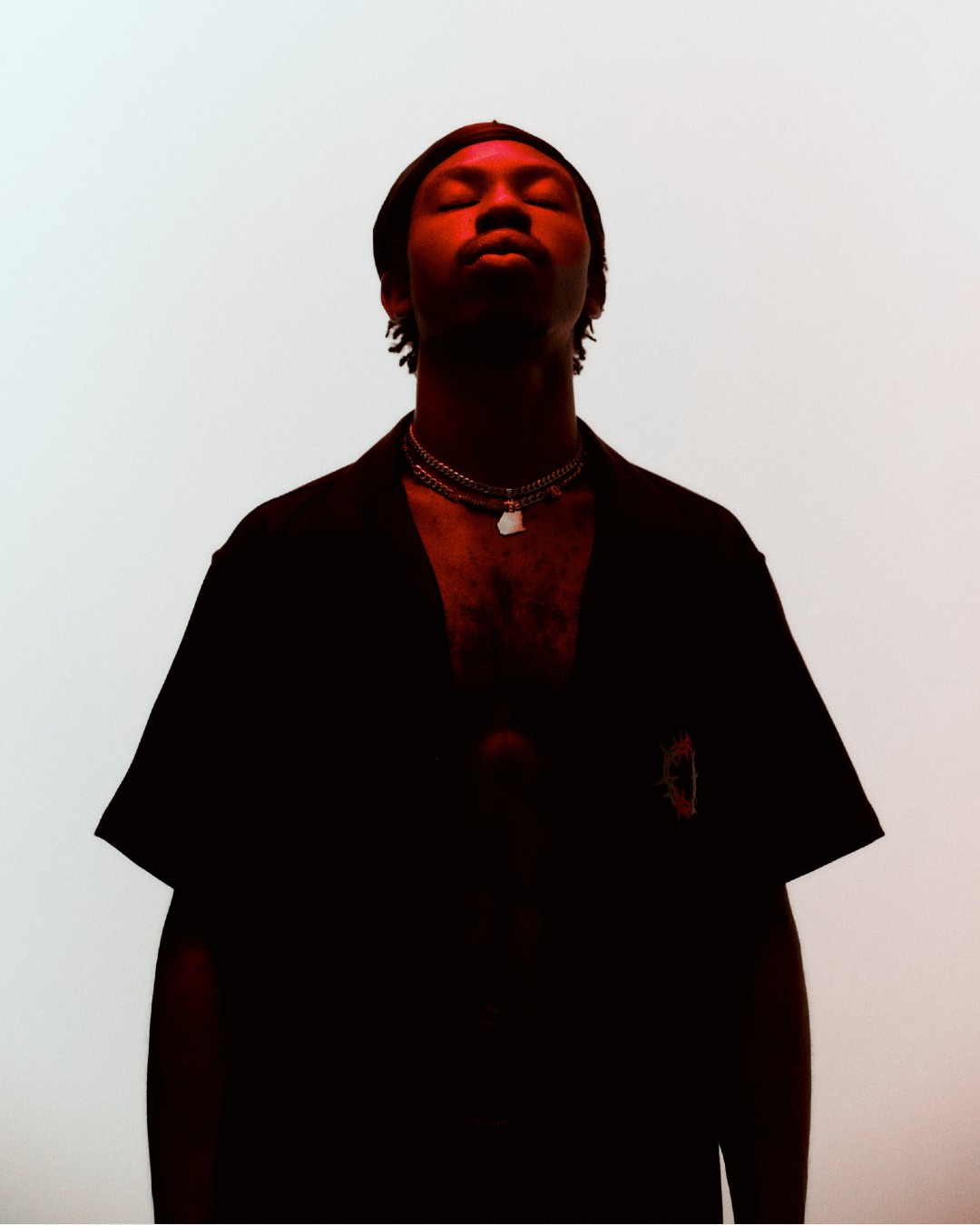 Tiny Ruins
5 June
Press play on the titular track of the album, Olympics Girls, and you'll immediately understand the special sauce this beloved New Zealand indie-folk outfit injects into all they produce. With lofty lyrics from singer-songwriter Hollie Fullbrook, and lush layers artfully applied by bassist Cass Basil and drummer Alexander Freer, Tiny Ruins has a cinematic quality that will capture your imagination. With this in mind, it should come as no surprise that the trio collaborated with filmmaker David Lynch on the single 'Dream Wave'. Vivid LIVE has waited patiently for Tiny Ruins to once again grace the stage, and they're set to do so for one night only. With a new album in the works, there are sure to be some new tunes to embrace alongside old favourites.
Skeleten
1 June
Nope, that's not a typo. Skeleten is the musical moniker of Russell Fitzgibbon, a rising Sydney dance artist composing rolling tracks that will make you move your skeleton to maximised beats and introspective grooves. Dip your toe into 'Walking On Your Name' and take a moment to embrace the present with airy synths and gliding vocals, or take a leap back to 2007 with a hypnotic rendition of Digitalism's 'Pogo'.
Paired perfectly with the intimate, communicable studio space at this year's Vivid LIVE, Skeleten will demonstrate evocative soundscapes and ethereal vocals alongside a full live band and never before seen accompanying visuals.
Low Life
3 June
If it's high energy and volume you're looking for, then Sydney post-punk heroes, Low Life, demand a spot on your must-see list. Haunting guitar lines and heart-starting drums march alongside drawling, punchy vocals to create mosh pit anthems that examine the underbelly of masculinity. Tune into the 2019 album, Downer Edn, for a fizzing, textured sound, building layers of vocals to create the distinctive Low Life sound. In the latest release, the band build on their resonant sound and heap in a pile of unfiltered emotion that will pull you in. Rolling with the punches of 2021 and smashing their set for the Sydney Opera House Digital Season, Low Life is raring to hit the stage at their 2022 in-person live appearance at The Studio for Vivid LIVE.
HTRK
27 May
To truly understand Melbourne duo Jonnine Standish and Nigel Yang aka, HTRK, you really need to spend some quality time with their creations. Rich and layered, HTRK's sound reflects the continually changing journey of human emotion and is subsequently impossible to pin down with one genre or style. Undertows of desire, the dislocation of cities and memory, and the melancholy of distance are some of the many themes explored through glassy synth, ribboning lyrics, and moody guitar.
Rainbow Chan And Marcus Whale
2 June
These two highly skilled artists come together for the ravishing stage performance, In The Mood - A Love Letter to Wong Kar-wai and Hong Kong. A celebration of the 2000s film, In The Mood For Love, the reimagined performance is a celebration of Wong Kar-wai's masterpiece. Chinese-Australian artists Rainbow Chan and Marcus Whale lend their voices to the spectacle, bringing new music to life.
Rainbow Chan is a producer, vocalist and interdisciplinary artist, creating visual and musical treats that are fresh and challenging and at times haunting. As their name indicates, no track is painted with a singular colour, rather multiple layers that will enlighten the listener and provide new detail with every listen.
Marcus Whale is a Sydney composer, musician, and artist, creating work with Collarbones, Black Vanilla and Scissor Lock, alongside their solo project. With a voice that will mesmerise, Whale is a master of creating full-bodied soundscapes and drawing in your subconscious. On their latest album, The Hunger, warbling vocals and choppy synth collide with energetic electronic tones to showcase Whale's fearless and detailed approach to a sound that will challenge and enlighten.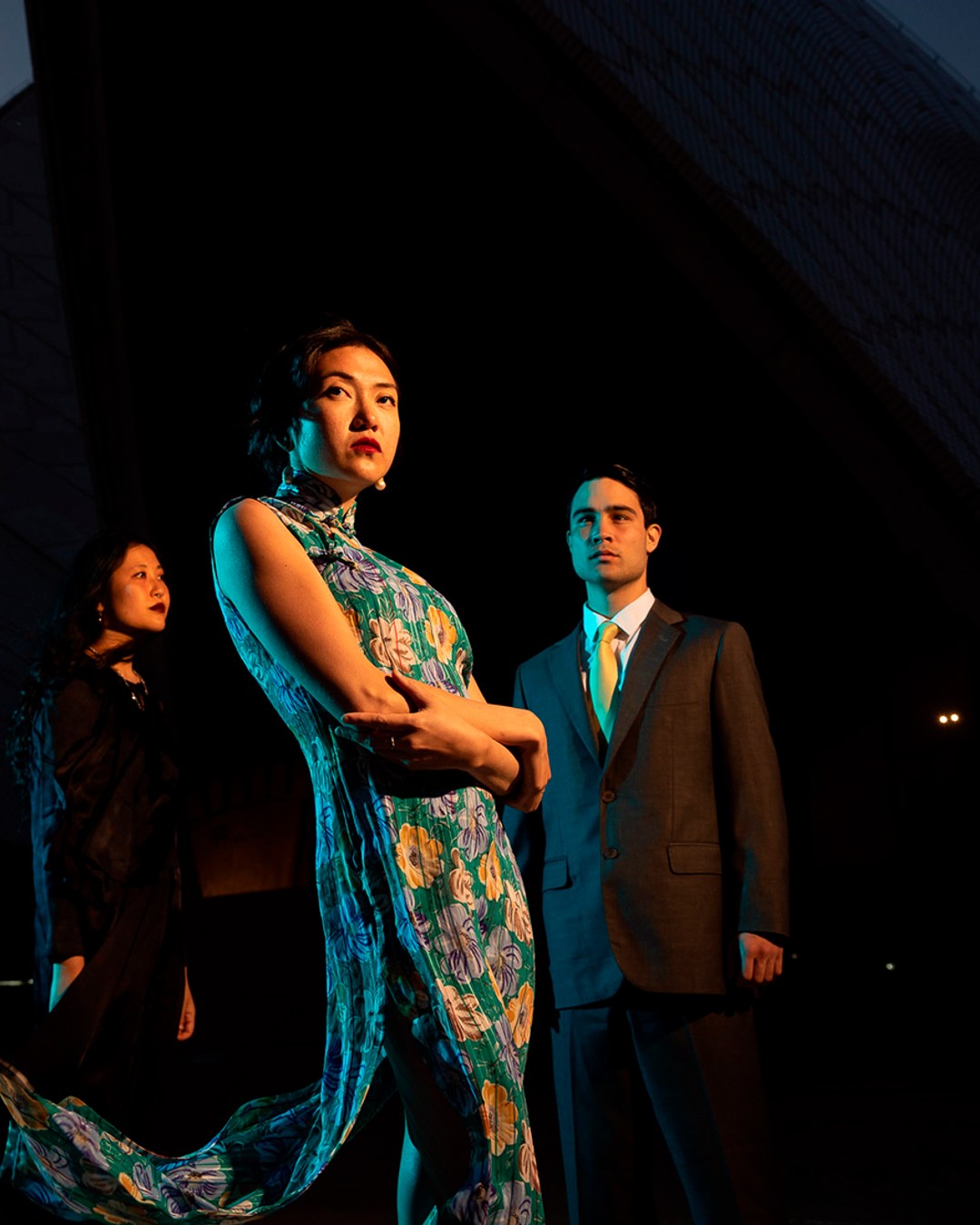 If you're worried about how to fit all of your new found fave acts into one festival, rest easy—Vivid LIVE runs from May 27 - June 18, so there's plenty of time to lock in a crew and losen up your limbs for a long anticipated boogie. While nothing quite beats live music and getting behind the arts (how good is having gigs back?) we reckon whipping up an fresh playlist in preparation is the next best thing.
To check out the full 2022 Vivid LIVE lineup and buy tickets, head over here.
Editor's note: This article is sponsored by Vivid LIVE and proudly endorsed by Urban List. Thank you for supporting the sponsors who make Urban List possible. Click here for more information on our editorial policy.
Image credit: Supplied