Sourcing a cafe in Sydney that the fussy little ones will actually like can be a task in itself—especially when you're in desperate need of caffeine. Add the pressure of finding something that's actually kid-friendly, and it's almost impossible to not become overwhelmed. Lucky for all the Sydney families out there, we've compiled a hotlist of some of the best cafes across Sydney that are perfect for adults and kids alike.
From Sydney's CBD to the Inner West, Eastern Suburbs and beyond, here are the best kid-friendly cafes in Sydney.
The Best Kid-Friendly Cafes In The Sydney CBD
Pancakes On The Rocks
(Almost) 24/7 institution Pancakes On The Rocks has been a go-to for Sydney families since what feels like the dawn of time. Opened in 1975, the long-standing cafe's specialty is every kid's dream: pancakes, pancakes and more pancakes. They also do pizzas, salads and other savoury bites for adults who've grown out of their sweet tooth. Pancakes On The Rocks now has multiple locations across Sydney, including in Haymarket, Darling Harbour, Beverly Hills and Northmead, and the American-style diner is also fully licensed, meaning parents can grab a sneaky drink as kids dig into a whole lot of sugar.
Ripples Maritime Museum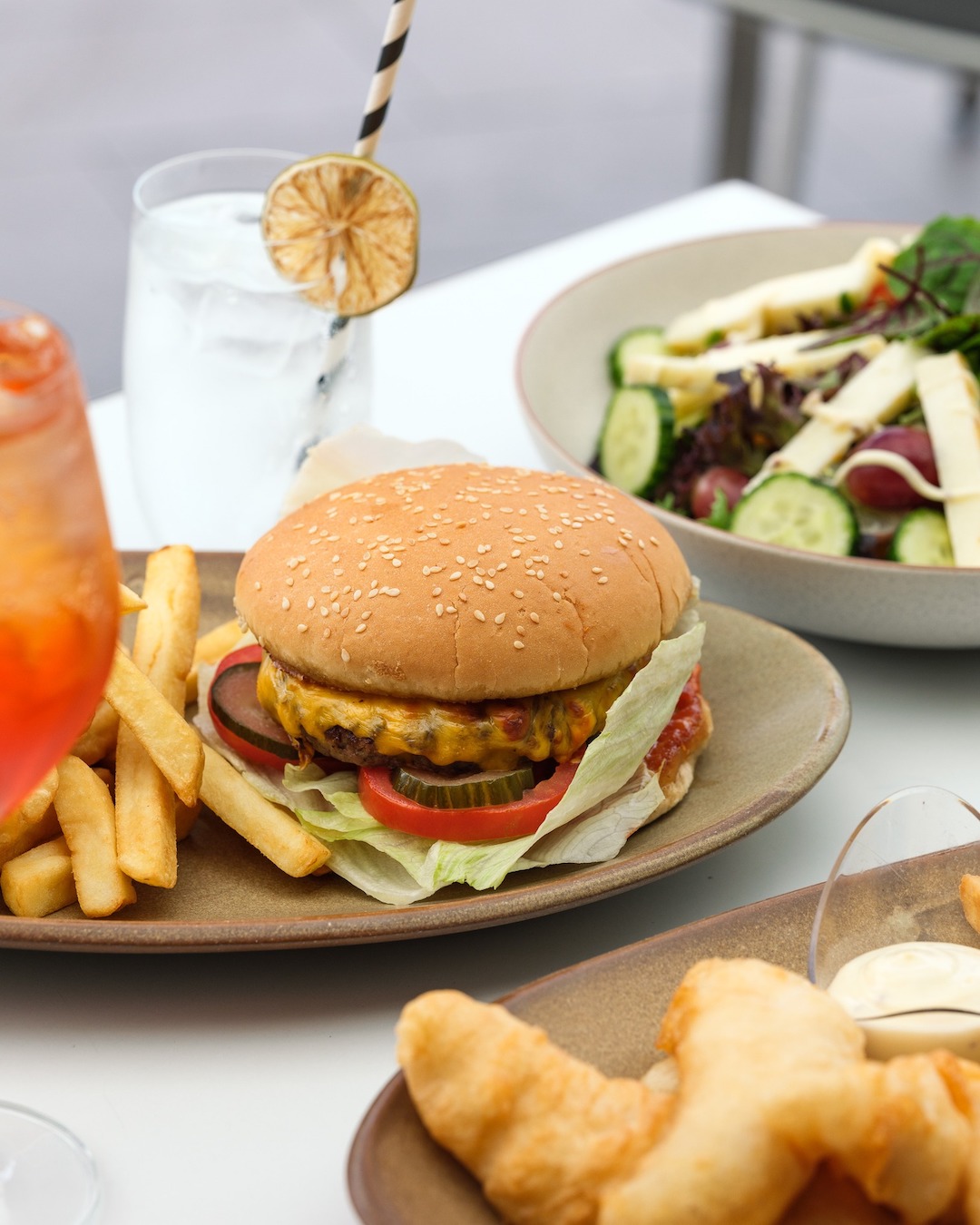 Casual and kid-friendly cafe fare is what Ripples at the Maritime Museum does best. Soak up front-seat views of Darling Harbour and the CBD skyline as kids dig into their own menu, with all time favourites including fish and chips, and gnocchi napolitana. The cafe is simple and fuss-free, making it the perfect stop before or after visiting the Australian National Maritime Museum with the family. Ripples Maritime Museum is also fully licensed and boasts an array of local and international wines to sip.
No. 1 William
Perched atop the Australian Museum, No. 1 William is the ultimate inner-city go-to for families looking kid-friendly yet sophisticated. Kids can dig into mac 'n' cheese, fish and chips, and chicken nuggets from their very own menu, while the adults can enjoy crispy prawns, fried cauliflower and charred salmon dishes, or a lunch set menu for those wanting to score some indulgence. Sitting on the rooftop of one of Sydney's best museums for kids, it's also the perfect place to rest after a day of exploring the exhibits.
The Best Kid-Friendly Cafes In The Eastern Suburbs
SHUK Bondi
Uber-popular franchise SHUK has quickly become an Eastern Suburbs staple for kids and families. Not only does the cafe give off super relaxed and casual vibes, but they also have a seriously decent breakfast, lunch and all-day menu for kids that even we envy a little. Pancakes, schnitzel and toasties are all up for offer for the little ones, and you should expect the grown-ups menu to be just as impressive. The franchise has also conveniently grown roots in Surry Hills, Elizabeth Bay and Chatswood, and they're all open literally every day of the year.
Coogee Pavilion
While many might associate Coogee Pavilion with Sunday sessions and lots of booze, don't be fooled: this institution brings more to the table than meets the eye, and the bottom level is also super kid-friendly. Not only can the little ones score their own menu (filled with some of the Pav's beloved pizzas), but there are also mini mocktails like the Tinnie Colada to help them feel part of the action. Right outside the restaurant is also an awesome play area and, of course, an entire beach to roam and explore.
The Best Kid-Friendly Cafes In The Inner West
The Grounds of Alexandria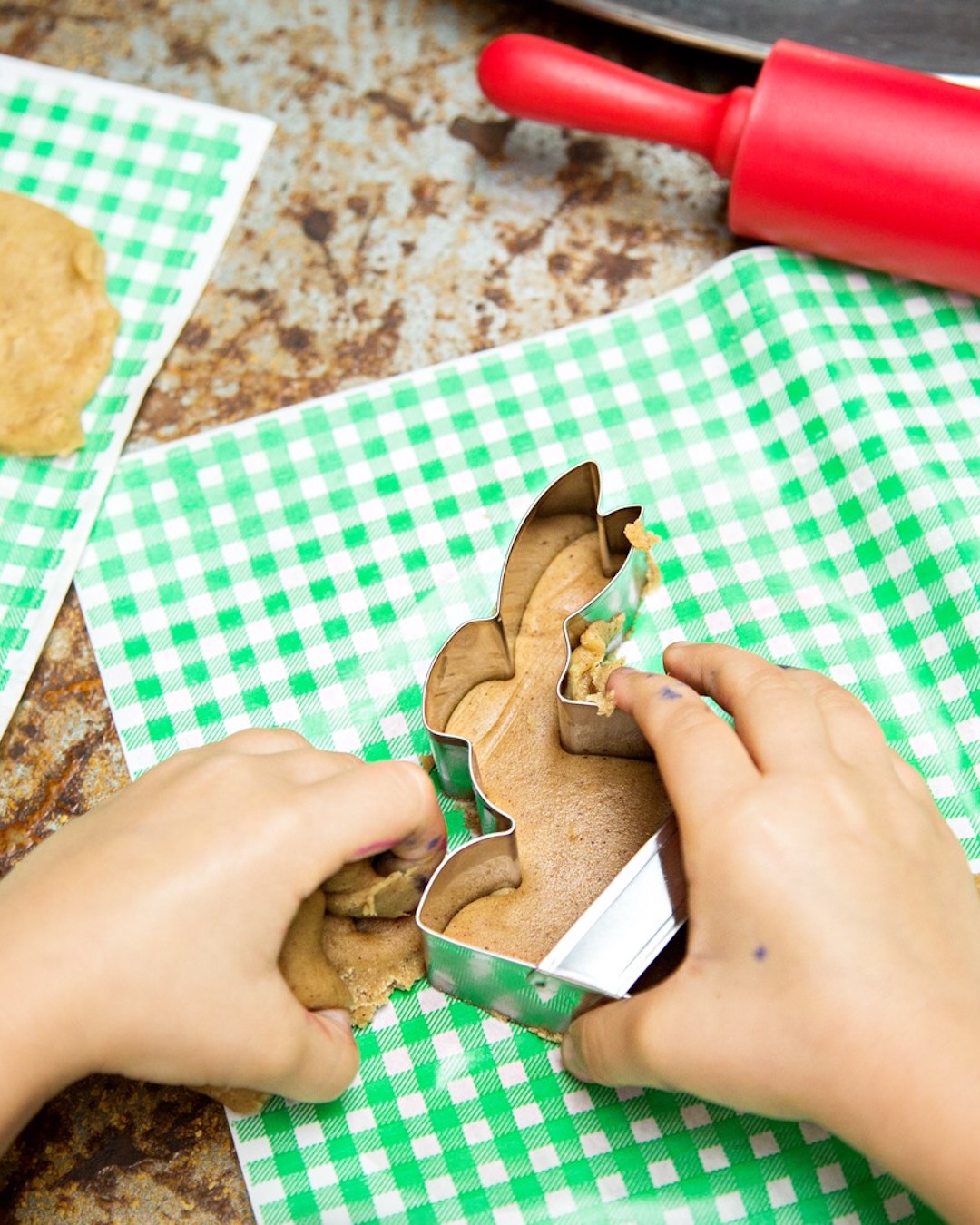 Since its inception, The Grounds of Alexandria has been wowing both kids and adults with its playful gardens, whimsical decor and delicious food. In fact, we think it's safe to say that it's one of the most kid-friendly cafes in Sydney. Each restaurant and cafe situated in the precinct has its very own kids menu, giving the fussy ones plenty of options. Aside from the food, The Grounds of Alexandria also hosts an array of children-oriented events and activations throughout. They're guaranteed to not only have a bit of fun, but you can be sure to snag some super cute pics in the process.
Three Williams Cafe
Located among the leafy greens of Redfern, Three Williams Cafe has been a long-term hotspot loved by both kids and their parents. Kids can drink up all the babycinos in the world and indulge in their own menu, all while the adults can dig into the real foodie scene. Open seven days, the cafe oozes a casual industrial vibe where the kids can roam across 285 square metres of space. It's also just a short walk from Redfern station, making it a convenient and relaxed space to tick off the list.
The Best Cafes In The Western Suburbs
Armory Wharf Cafe
Families looking to spend their weekends taking advantage of all the fun activities Sydney Olympic Park has to offer should hit up Armory Wharf Cafe. Situated in Blaxland Riverside Park, the waterside cafe not only boasts waterfront views but a menu filled with everything you'd possibly crave after hours of park adventures and activities. The kids menu is just as packed, with pastas, burgers and tonnes of breakfast options. For parents needing more than just a feed to take the edge off an action-packed day, Armory Wharf Cafe is also fully licensed.
The Grounds Keeper Cafe Blacktown
Known to be a Western Sydney gem, The Grounds Keeper Cafe in Blacktown sports some serious Middle Eastern-fusion fare. The cafe also champions its farm-to-plate philosophy, collecting eggs and fresh produce from nearby farms just hours before you order those perfectly cooked poached eggs. It's also a great spot for fussy eaters, as the Little Grounds Keeper breakfast and lunch menu keep it simple and spice-free. After brekkie, the kids can burn some energy by wandering and playing around the Blacktown Showgrounds which the cafe sits within.
The Picnic At Burwood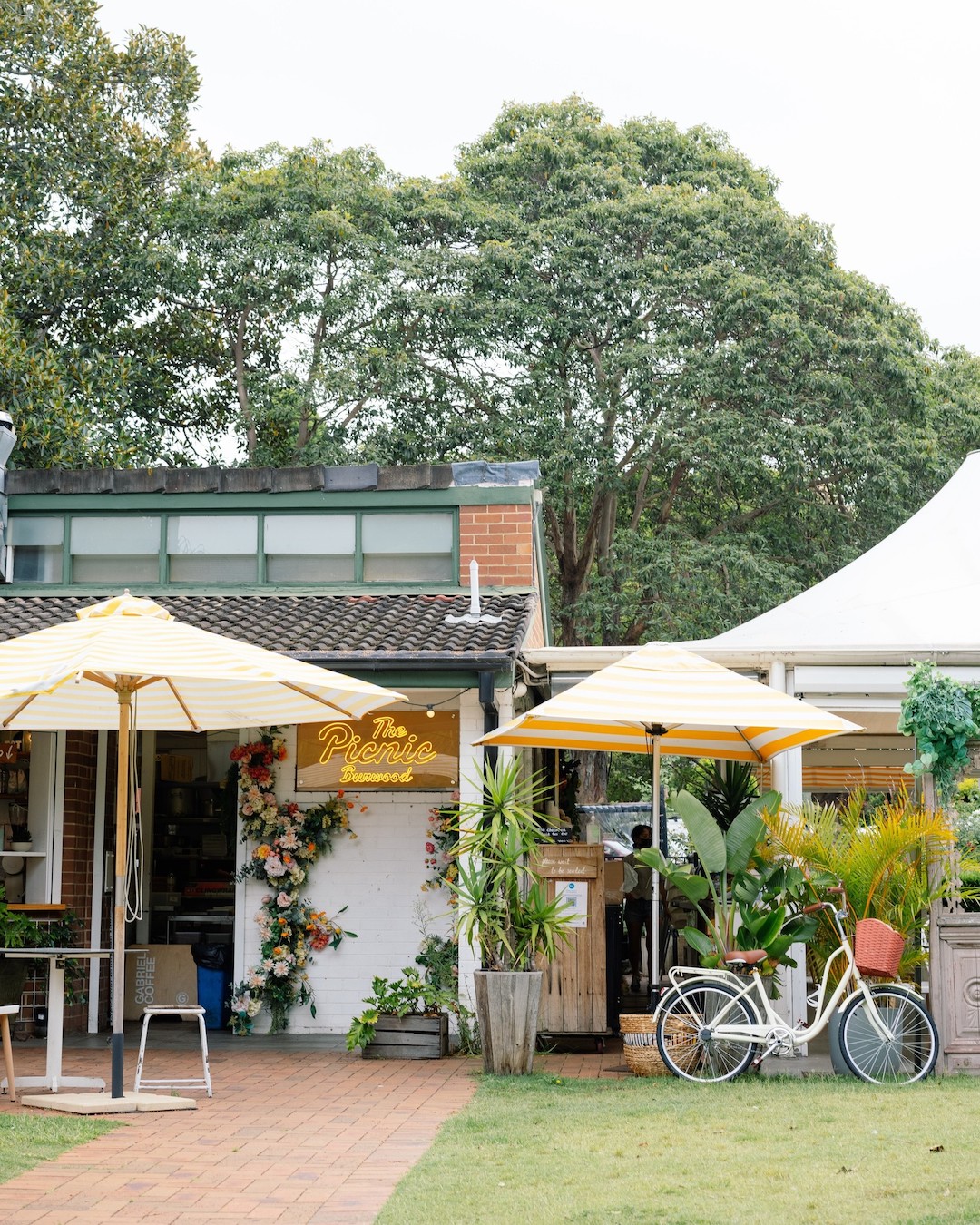 Situated amongst the greenery at Burwood Park, The Picnic At Burwood is the ultimate destination for families wanting to experience the full picnic vibes without the hassle of organising it. The menu is seasonal and seriously Insta-worthy, and the kids menu has all the crowd favourites to please the little ones. After breakfast or lunch, the kids are free to roam around the gardens that sit right on its doorstep, giving you a moment to sit back and sip on a much-needed coffee.
The Best Cafes On The Northern Beaches
The Boathouse At Balmoral Beach
Located right on the glistening waters of Balmoral Beach, the Boathouse is a Northern Beaches institution that serves equally beautiful food as they do views. Open daily for breakfast and lunch, it's the perfect place to stop and rest after a swim or tackling one of the many walks around the venue. Classic modern Australian fare is guaranteed to keep everyone happy, and the adults can also sneak in a cheeky prosecco or espresso martini from their extensive bar menu. This place gets packed on sunny days, so you're best to nab a table immediately on arrival.
Maggio's Cafe & Bakery
Cammeray institution Maggio's Cafe & Bakery is renowned for its speedy service and ultra kid-friendly atmosphere. Established in 1998, the establishment serves up all-day breakfasts and Italian eats that rival any fine dining experience. The thriving hub is no-fuss and community-focused, with a kids menu loaded with pastas, chicken tenders and classic burgers. For adults, make sure not to skip their famous eggs or the corn fritters. Don't neglect the Italian pastries you can take away—they're guaranteed bargaining tools for good behaviour later in the day.
Want more inspo for things to do with kids in Sydney? Check out the best kid-friendly bush walks here.
Image credit: Urban List, Ripples Maritime Museum, The Grounds Of Alexandria, The Picnic Burwood