The New South Wales coastline has some serious lighthouse game. Thanks to modern GPS and satellite tech, their blinking lights aren't quite the essential service they used to be, but we love them just the same.
From the perfectly restored and heritage-listed to the almost hidden and architecturally impressive, there are so many seaward towers worth exploring along NSW's coastline. Some are easily accessible within Sydney's harbour and some can only be visited by boat but regardless—you've got a lot of exploring to do.
Here are 10 of the most beautiful lighthouses in NSW.
Barrenjoey Lighthouse
Palm Beach
You'll find this guy in the middle of Ku-ring-gai Chase National Park, plodded on top of Barrenjoey Head in Palm Beach. You can reach this lighthouse via a number of short bushwalks, the easiest being the one-kilometre Barrenjoey Track. Keen to check out the inside of the lighthouse? We recommend organising a guided tour, which happens every Sunday. And these are well worth it because this stunning and restored lighthouse has a whole heap of history, which, you never know, could be useful the next time you hit pub trivia.
Tacking Point Lighthouse
Port Macquarie
Built back in 1879, Tacking Point Lighthouse is one of the oldest in Australia (the 13th oldest to be exact). Its original foundations are still intact and it's fairly pint-sized as far as lighthouses go, at only about eight metres tall. You'll find this one on top of an epic headland which you can traverse yourself—and it will also give you one of the best vantage points for whale-watching during their migration season.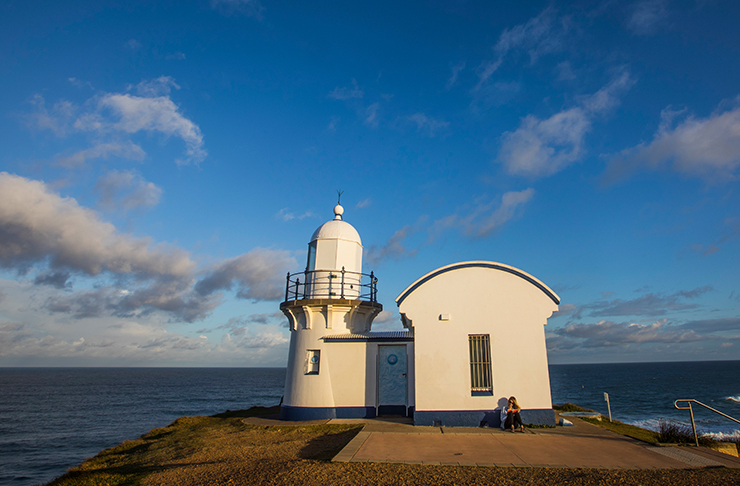 Cape Byron Lighthouse
Byron Bay
Currently closed due to COVID-19 restrictions.
This big guy is Australia's most eastern lighthouse, dominating the headline at which Wategos and Tallows Beach meet. Cape Byron Lighthouse is still fully operational, with its light completely automated 21st Century-style. Open 8am until sunset, it's the perfect place to score some seriously breathtaking vistas any time of the year and it also has a Maritime Museum if you want to pump your brain with a little local history.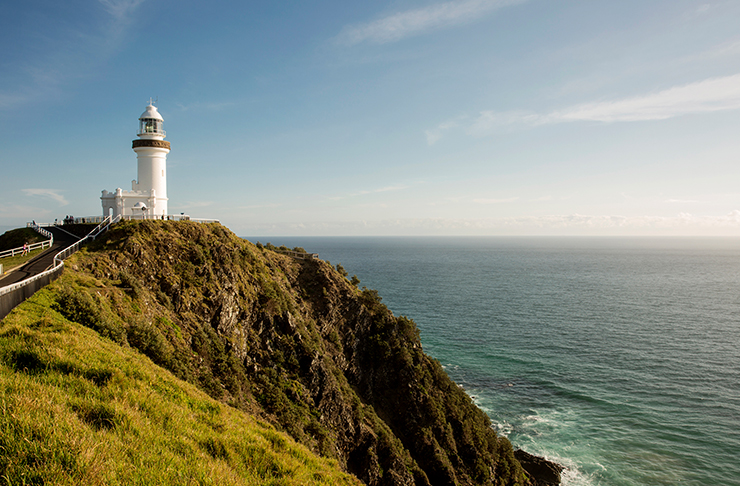 Smoky Cape Lighthouse
Arakoon
Situated on the Mid-North Coast near Seal Rocks is Smoky Cape Lighthouse. It stands on a pretty steep headland and it's known for its unique architecture—one that's octagonal in shape and split into two storeys with iron floors and staircases. Coolest part? You and your mates can actually spend the night here. The historic Head Lighthouse Keepers Cottage has been fully restored as boutique-style accommodation, as have the two Assistant Lighthouse Keepers Cottages.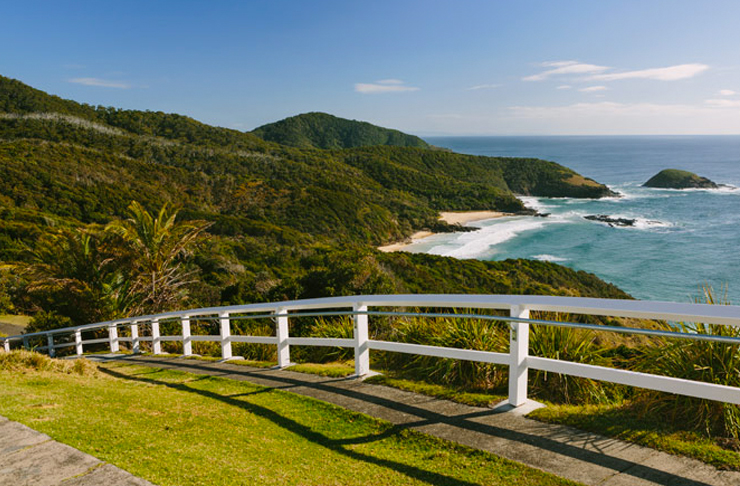 Sugarloaf Point Lighthouse
Seal Rocks
This is definitely one of the prettiest lighthouses you'll catch on the NSW coastline, surrounded by lush green bush and located at the northern end of Myall Lakes National Park. Sugarloaf Point Lighthouse is open sunrise to sunset and features a pretty damn dramatic external iron staircase and a dark history. Despite lighting up oceans for decades, she's seen about 20 shipwrecks since being built.
Green Cape Lighthouse
Green Cape
You'll find this heritage-listed lighthouse in the southernmost corner of NSW and it's a towering 29 metres tall (the second tallest in our state). It was one of the first cast concrete towers to be built and now features a solar-powered light that lights up just on special occasions. There are three restored cottages available to rent here as well with big verandahs to soak up all the sunrise views.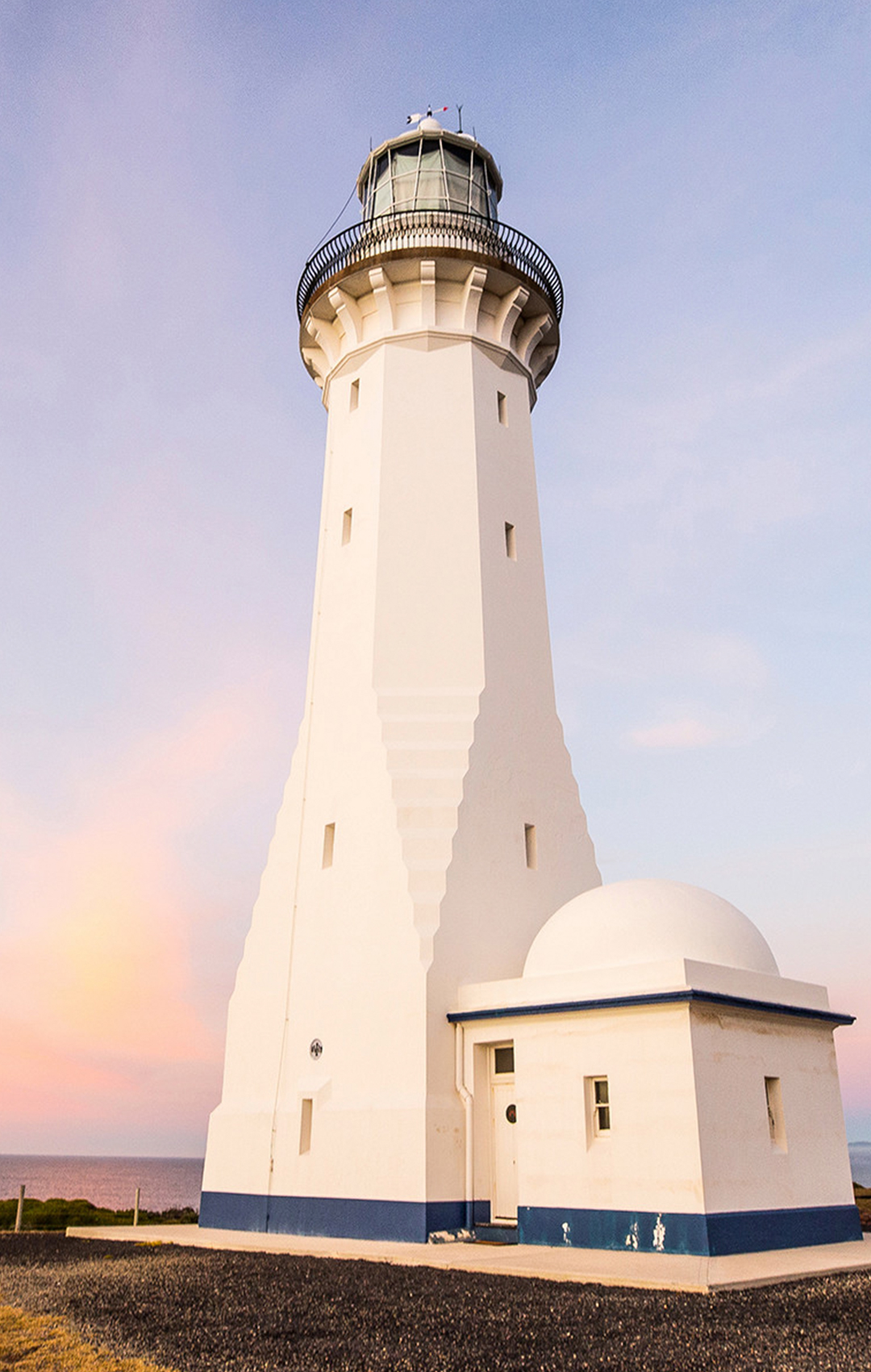 Montague Island Lighthouse
Narooma
Dramatic views and an even more dramatic lighthouse, the Montague Island tower is an absolute bucket-list site for any serious road-tripper (and definitely one for all the history buffs out there). This granite tower, built back in the late 1800s, has a winding staircase that you can actually climb to the top of the lighthouse which makes for some solid 360-degree views of Montague Island. You can only access this one by boat so we suggest hitting either the Narooma or Bermagui wharf.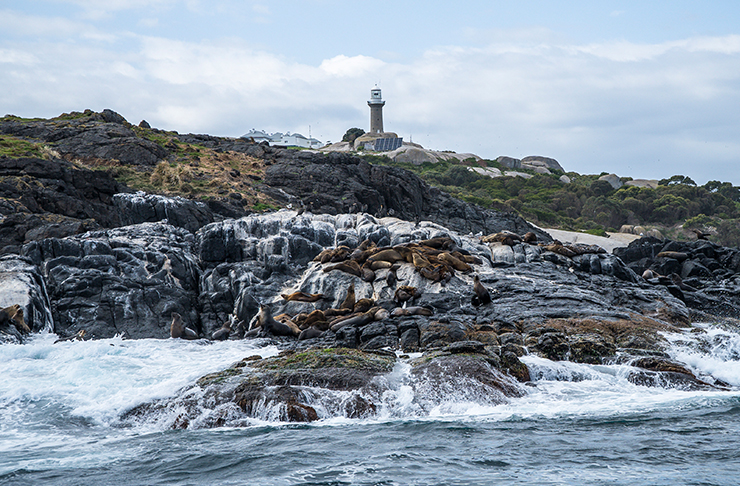 Point Stephens Lighthouse
Fingal Bay
This lighthouse is situated on Fingal Island and you can kayak (it's only about 2km across the water) or take a boat over to kickstart your tower adventures. Pending the state of the tide, this white tower will either be located on Fingal Head or Fingal Point (you'll want to make sure you check this before you go).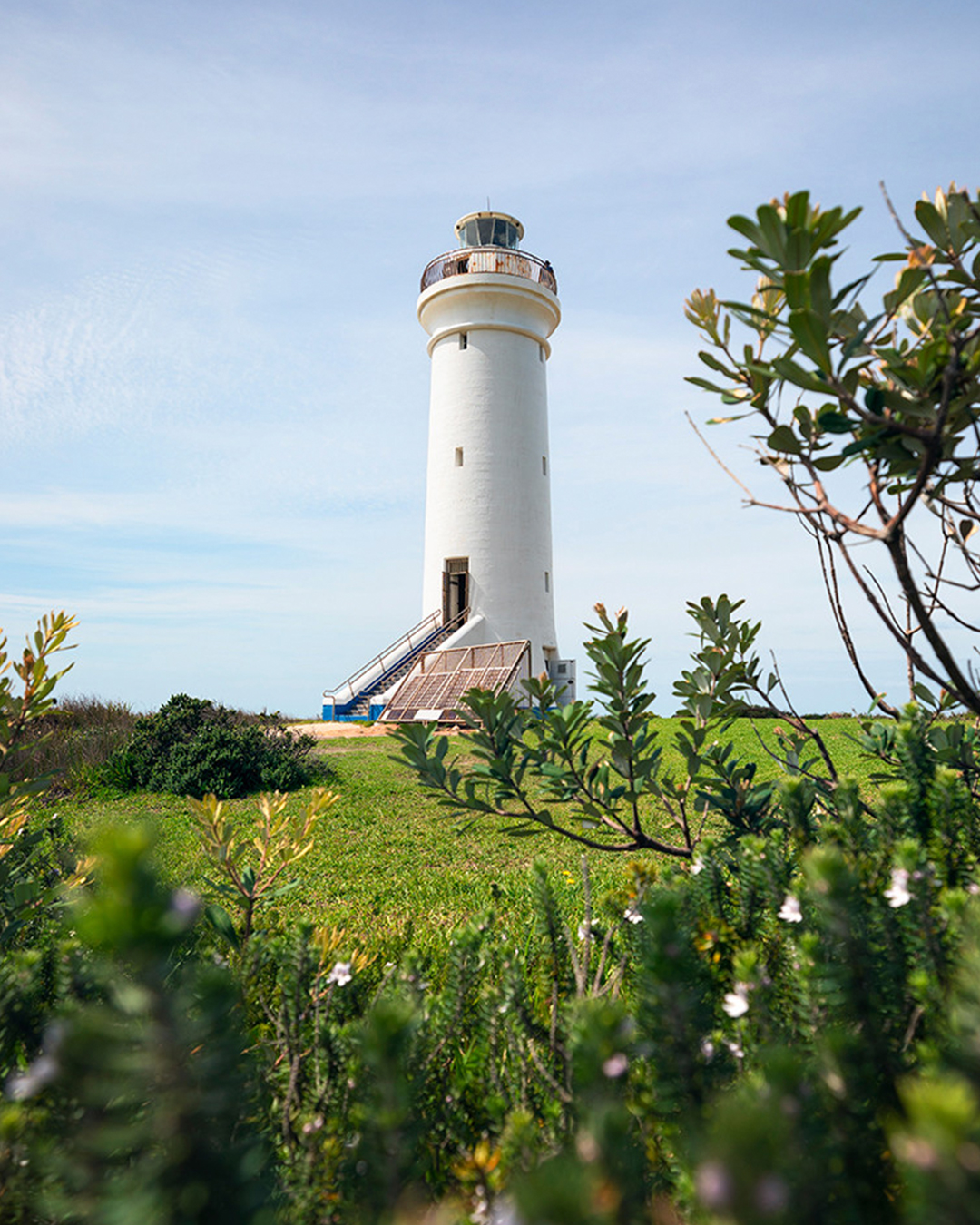 Hornby Lighthouse
Watsons Bay, Sydney
Iconic in all its red and white striped glory, the Hornby Lighthouse is an absolute Sydney Harbour favourite. You'll find this beauty close to Watsons Bay in Sydney Harbour National Park and there's a super easy harbour track you can take to access it in the flesh (called the South Head Heritage Trail). You'll score sweeping views of Middle Head, North Head and the Pacific Ocean which also means it's one of the best spots to go whale-watching in Sydney.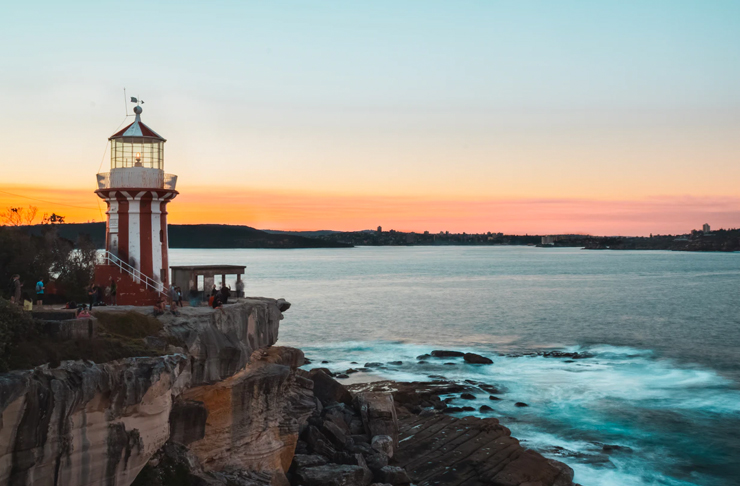 Macquarie Lighthouse
Vaucluse, Sydney
Last but not least, Macquarie Lighthouse, pitched on the cliffs of Vaucluse in Sydney, is Australia's oldest light station and one of the country's oldest monuments. It was first built by Governor Macquarie in 1816, and it's still operational today—beckoning ships through the passageway of the Heads. There are exactly 100 stairs to climb to reach the lantern at the top and the spiral staircase is custom-made printed steel imported from England. Tower peepholes offer breathtaking views of the city.
The grounds of the lighthouse are open year-round—and tours of the tower are hosted every two months on Sundays. Book your spot here.
And since you love a little adventure, strap on your hiking boots and check out the best national parks near Sydney.
Image credit: DNSW, Laura Cross